Avengers Infinity War Thanos Seatbelt Belt
$12.99
Reg.$24.99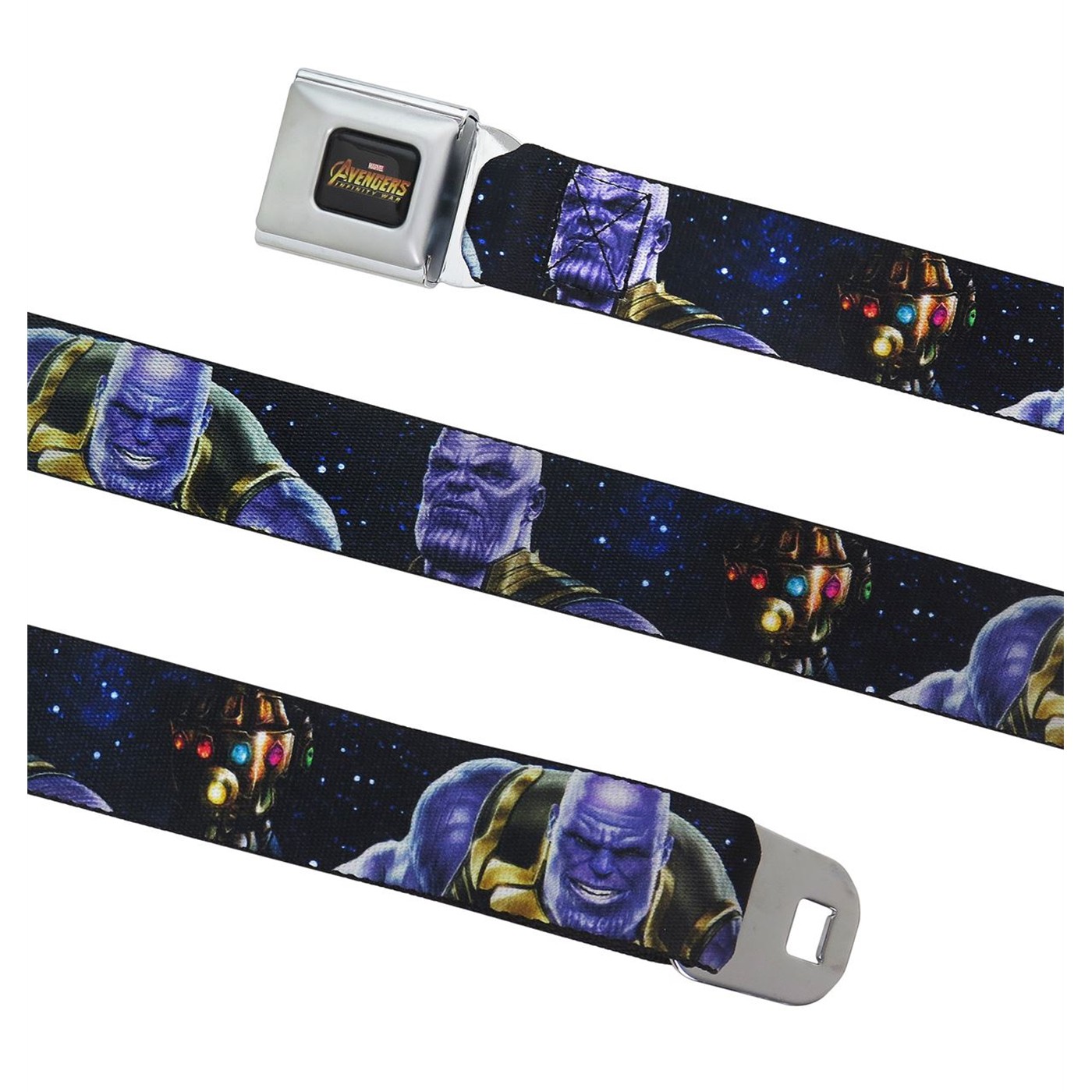 Avengers Infinity War Thanos Seatbelt Belt
$12.99
Reg.$24.99
Out Of Stock
In case your waist is a size 24-∞.

See what I did there? 

The word "infinity" crops up an awful lot when we're talking about Marvel Studios' latest film, so I thought it apropos to attribute an infinite waist size to a belt bearing the "infinity" descriptor.

**Ahem**

Our Avengers Infinity War Thanos Seatbelt Belt is actually available in two very specific -- and very finite -- sizes, and secures tightly via an actual, verifiable, and fully functional seatbelt buckle!

This adjustable Infinity War belt -- made from actual seatbelt material -- features a liberal (and intimidating) slathering of Thanos 'the Mad Titan' imagery.

What is Thanos up to? He's sneering, smiling, gloating, and totally showing off that omni-powerful Infinity Gauntlet.

Jerk.



More Details
Product Brands:
Avengers Endgame,
Avengers Infinity War,
Thanos
Product Category:
Clothing & Apparel,
Belts