Exclusive
Avengers Infinity War Gauntlet 59Fifty Fitted Hat Pre-Order
$99.99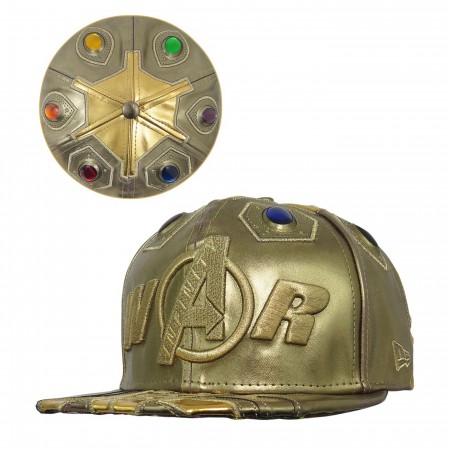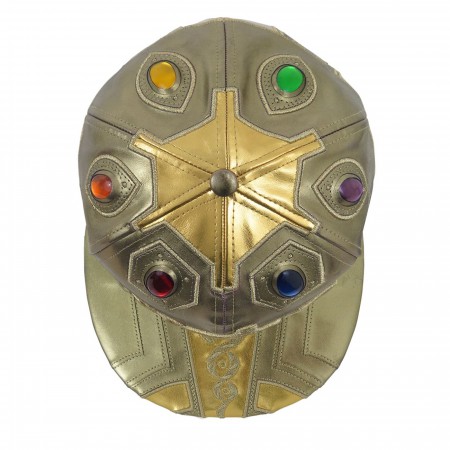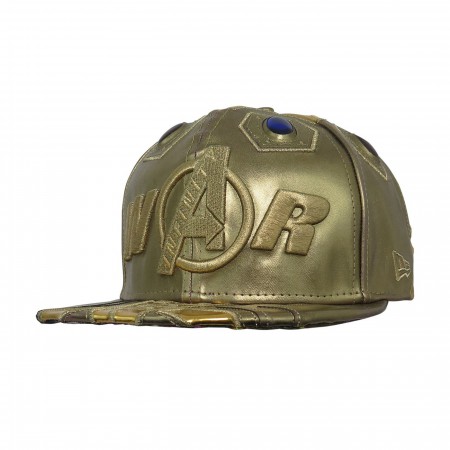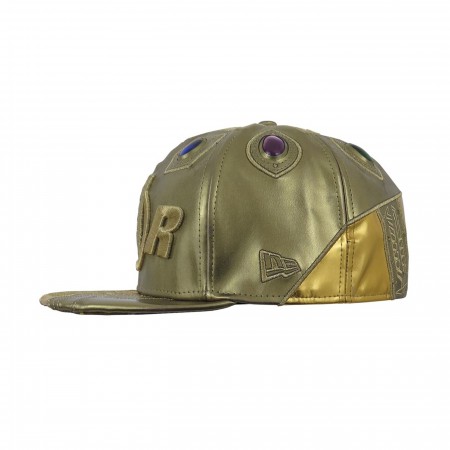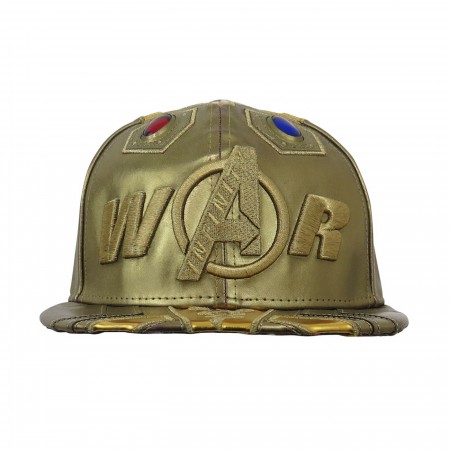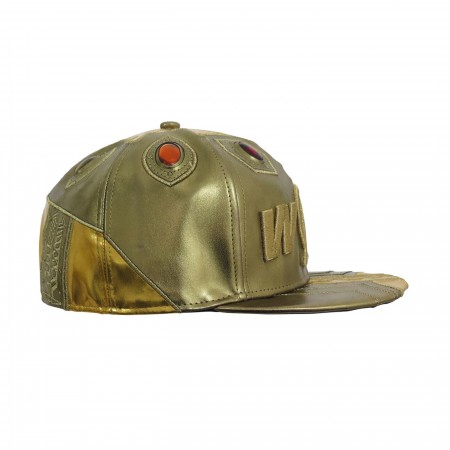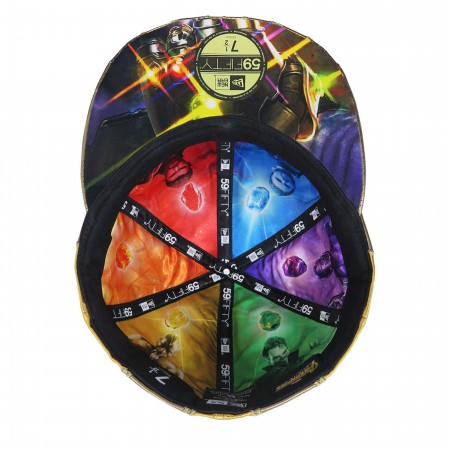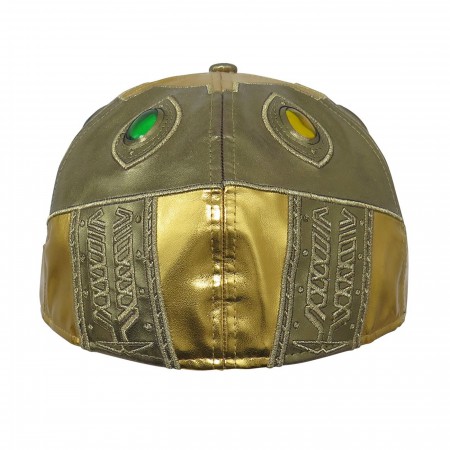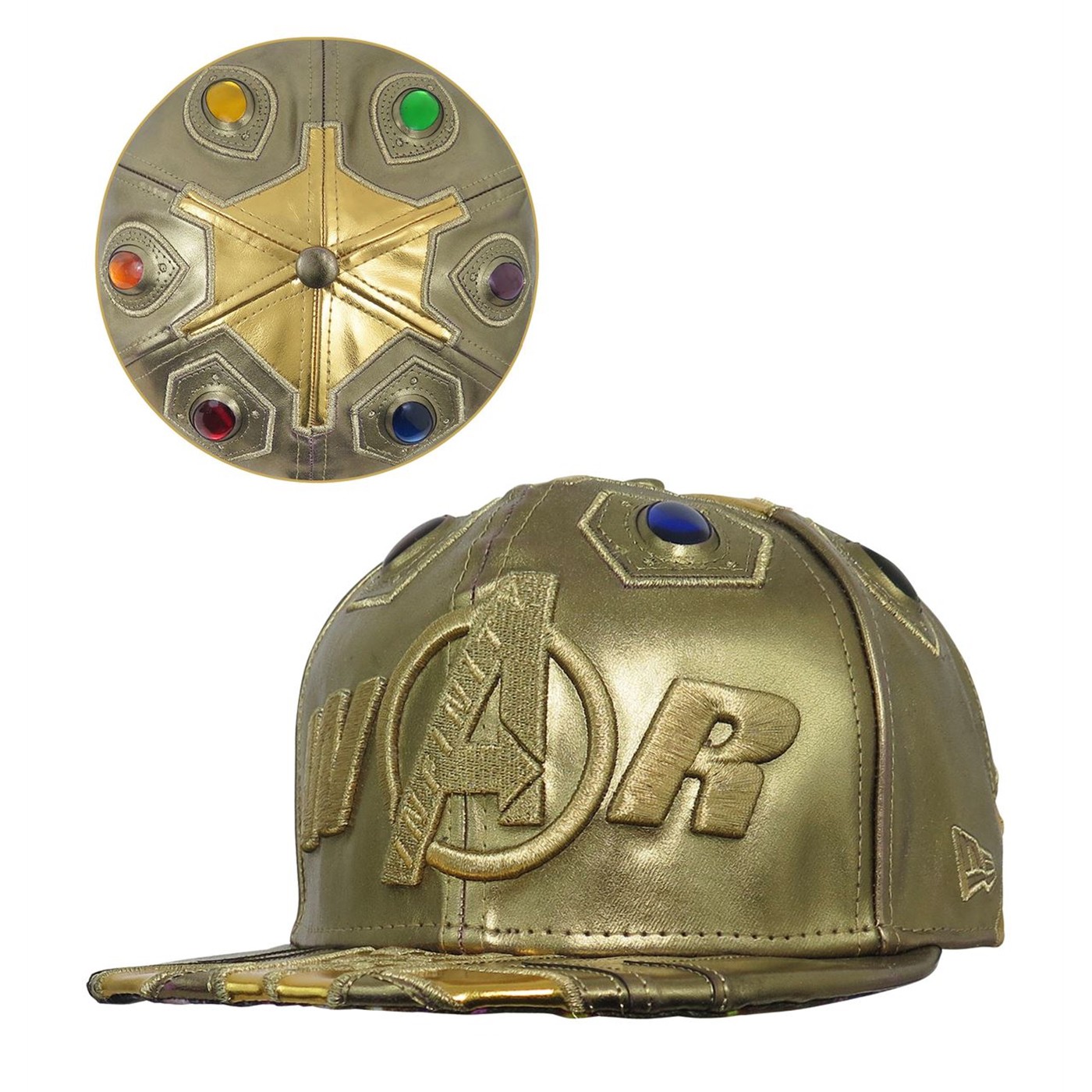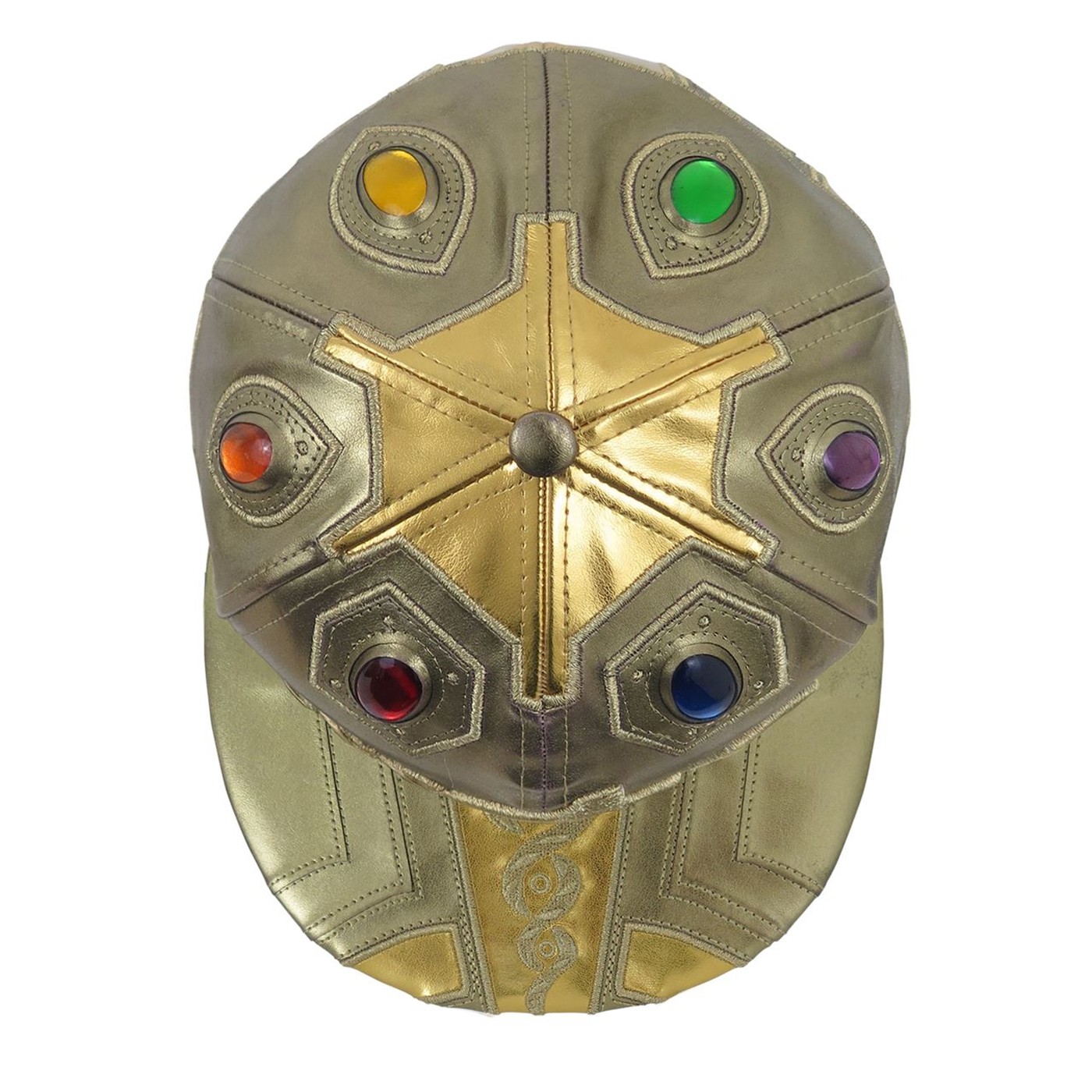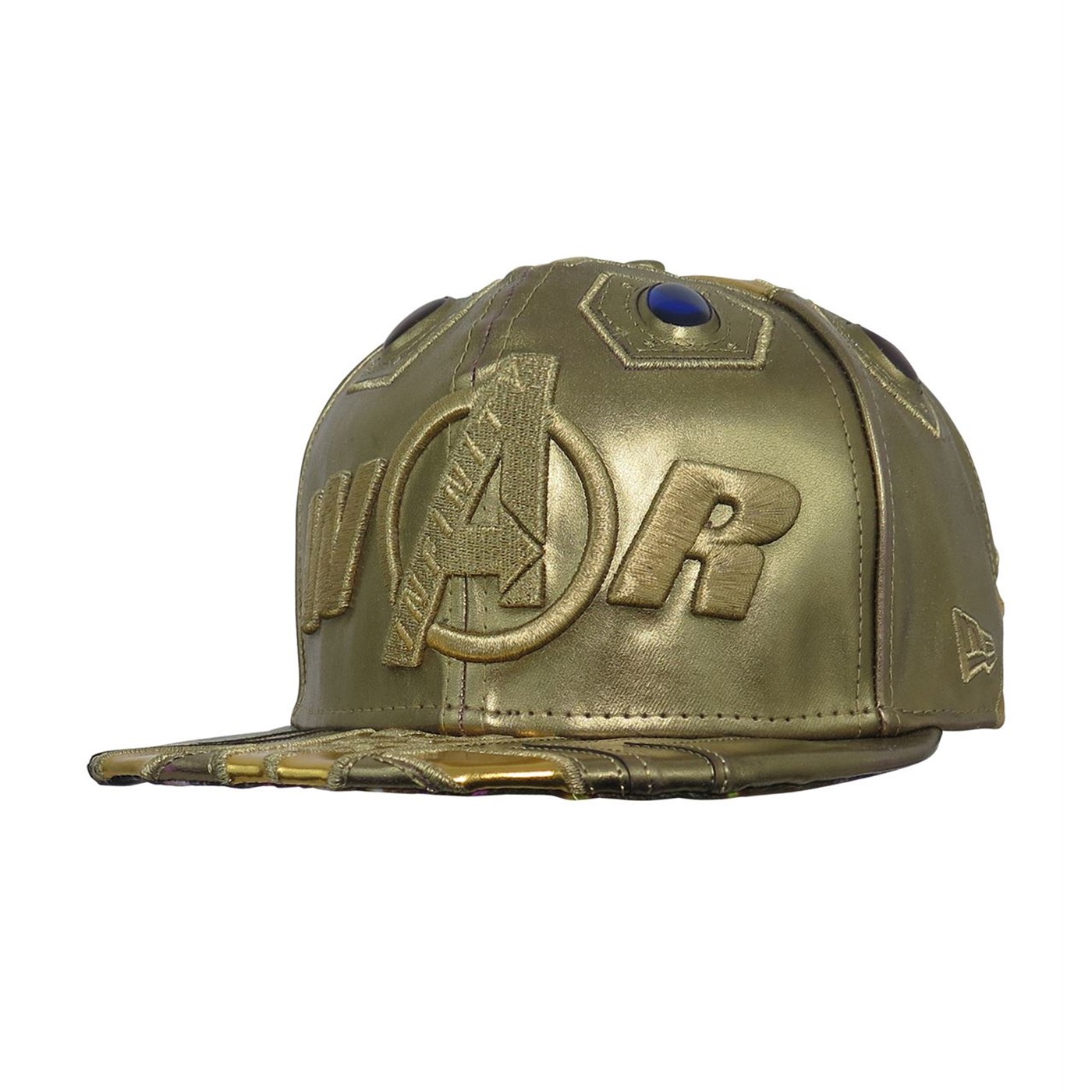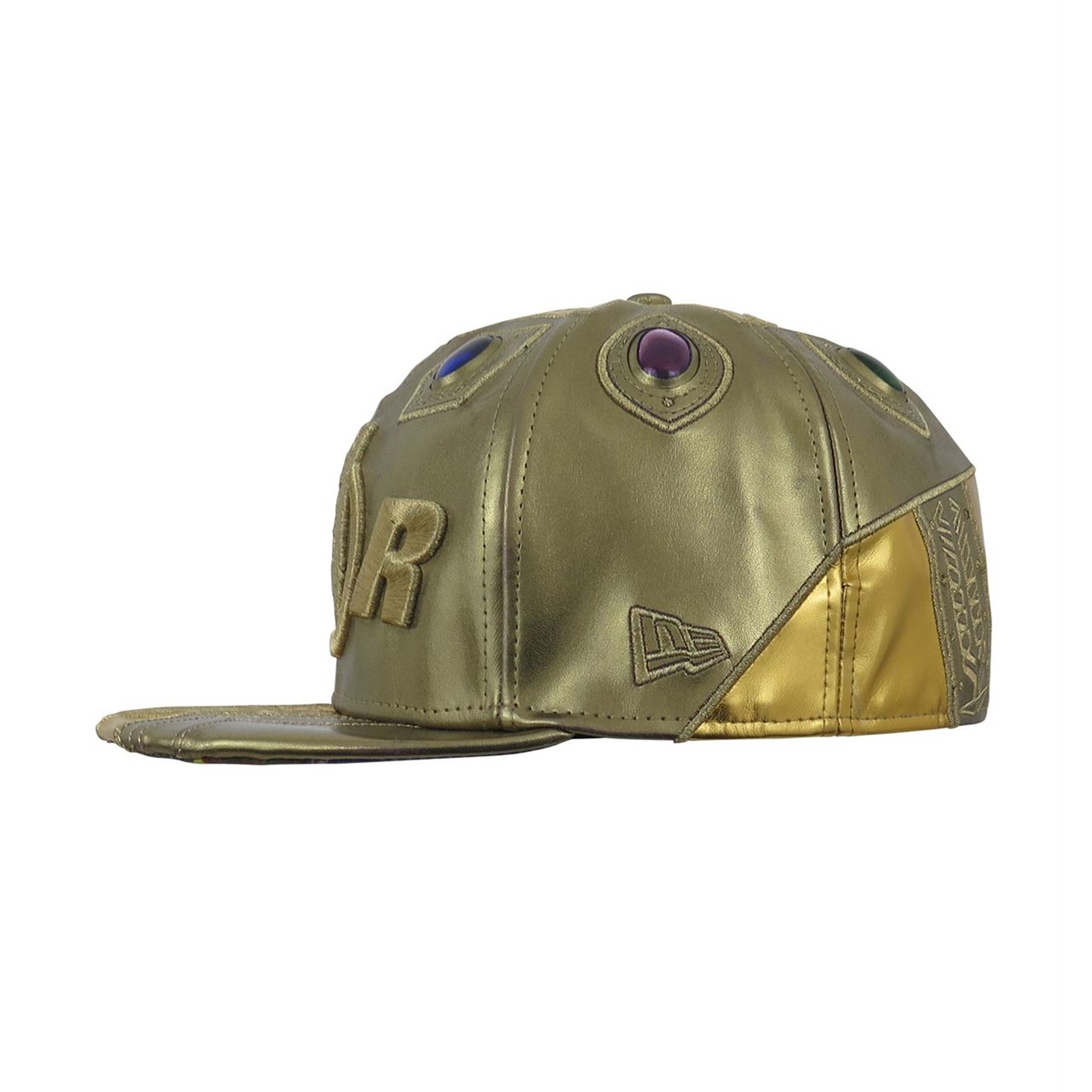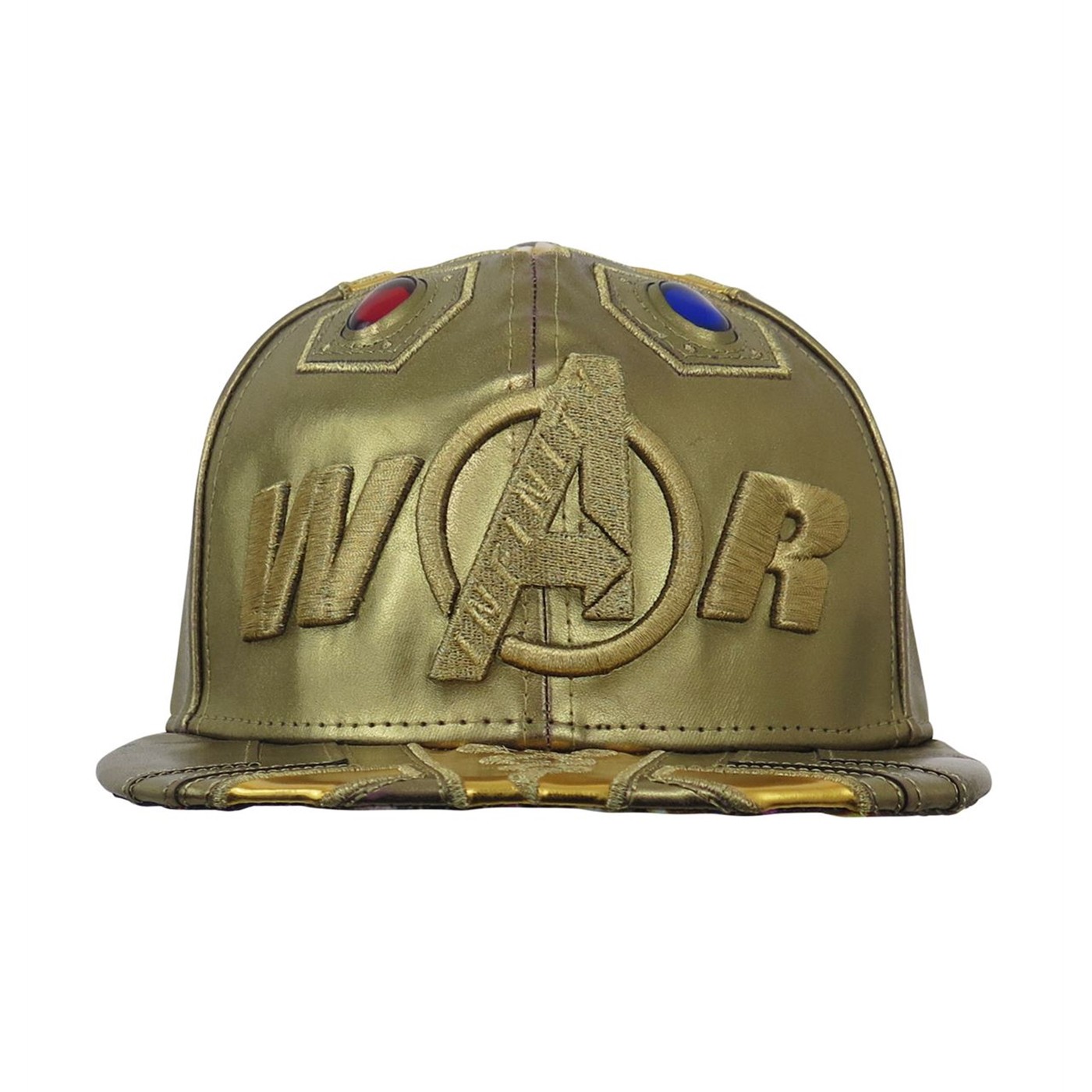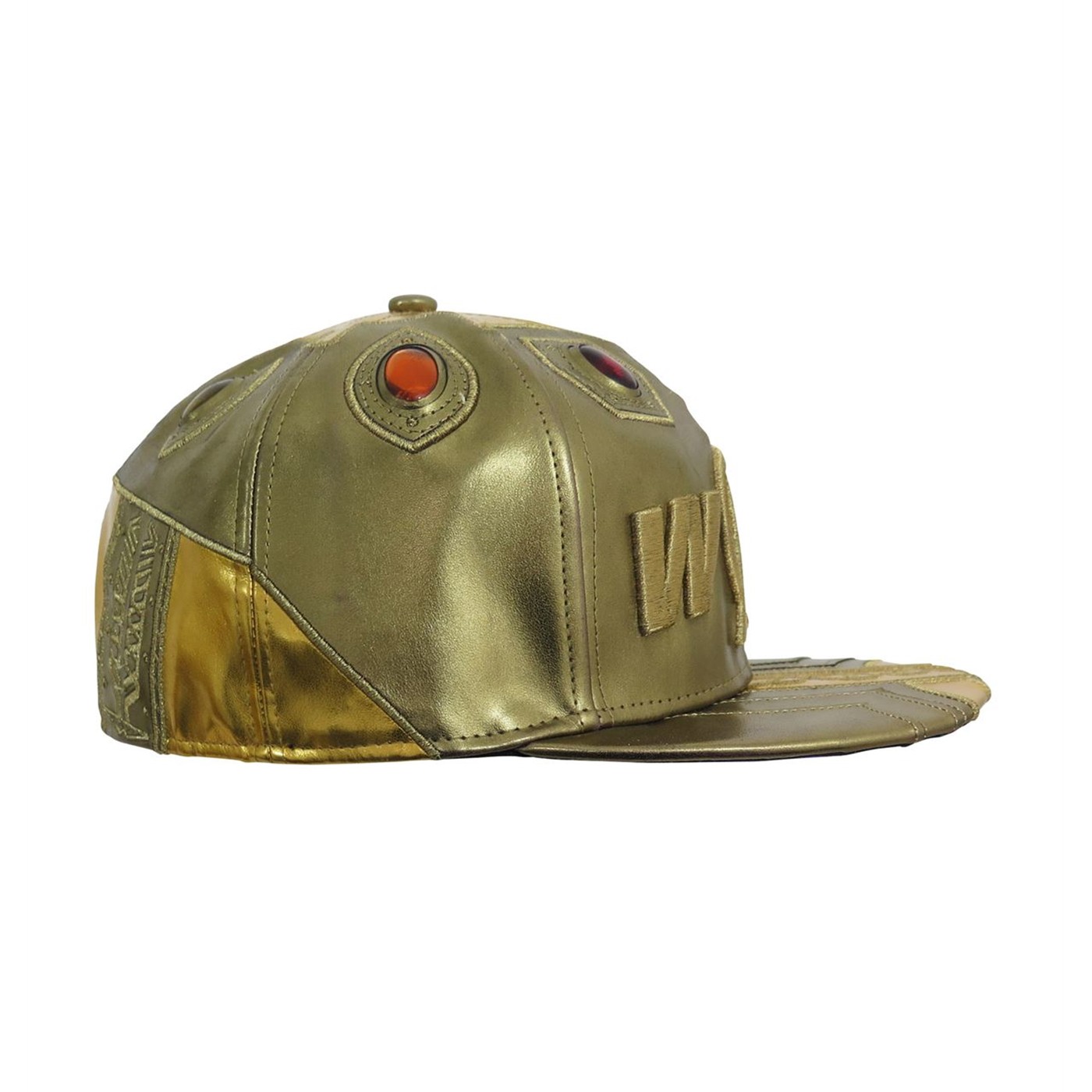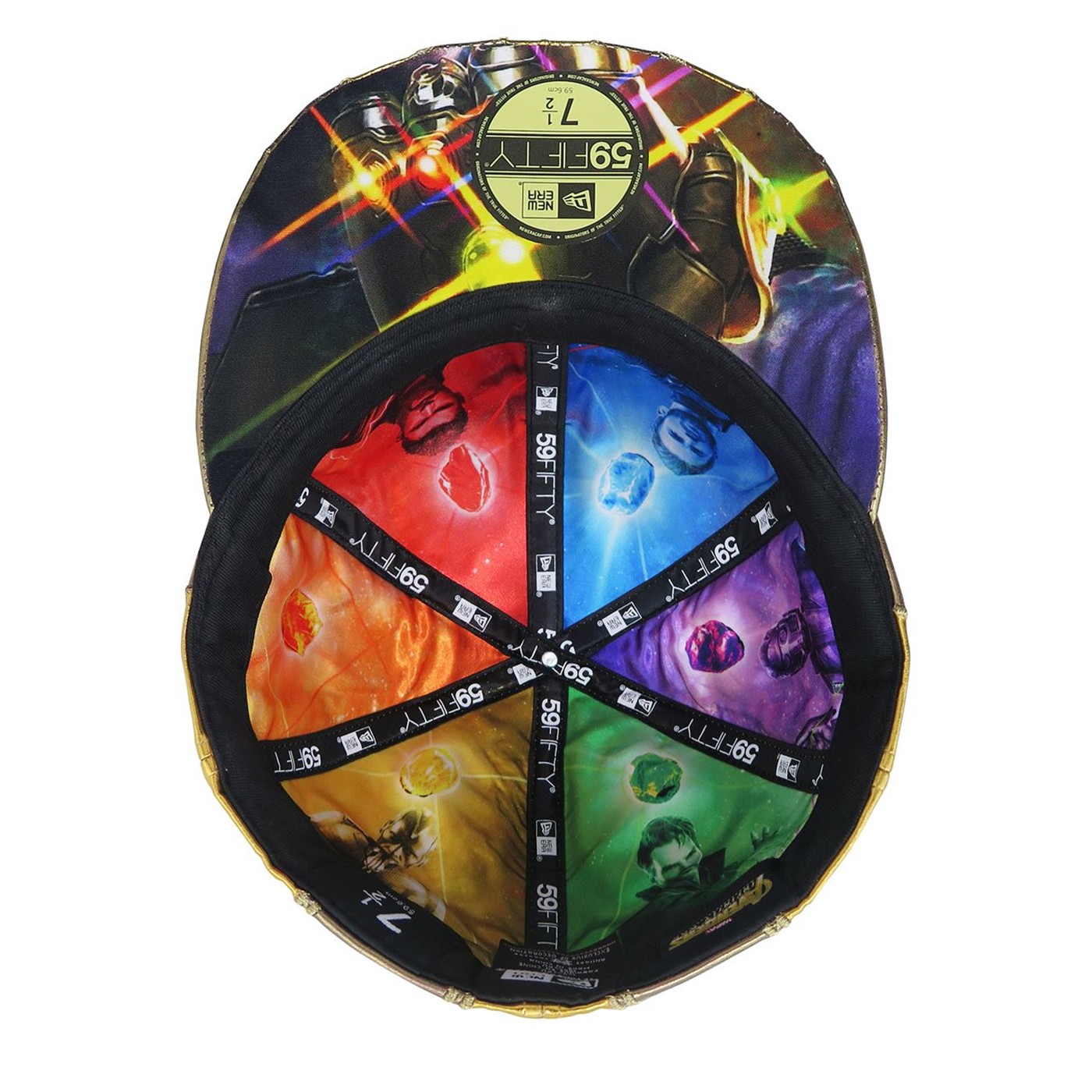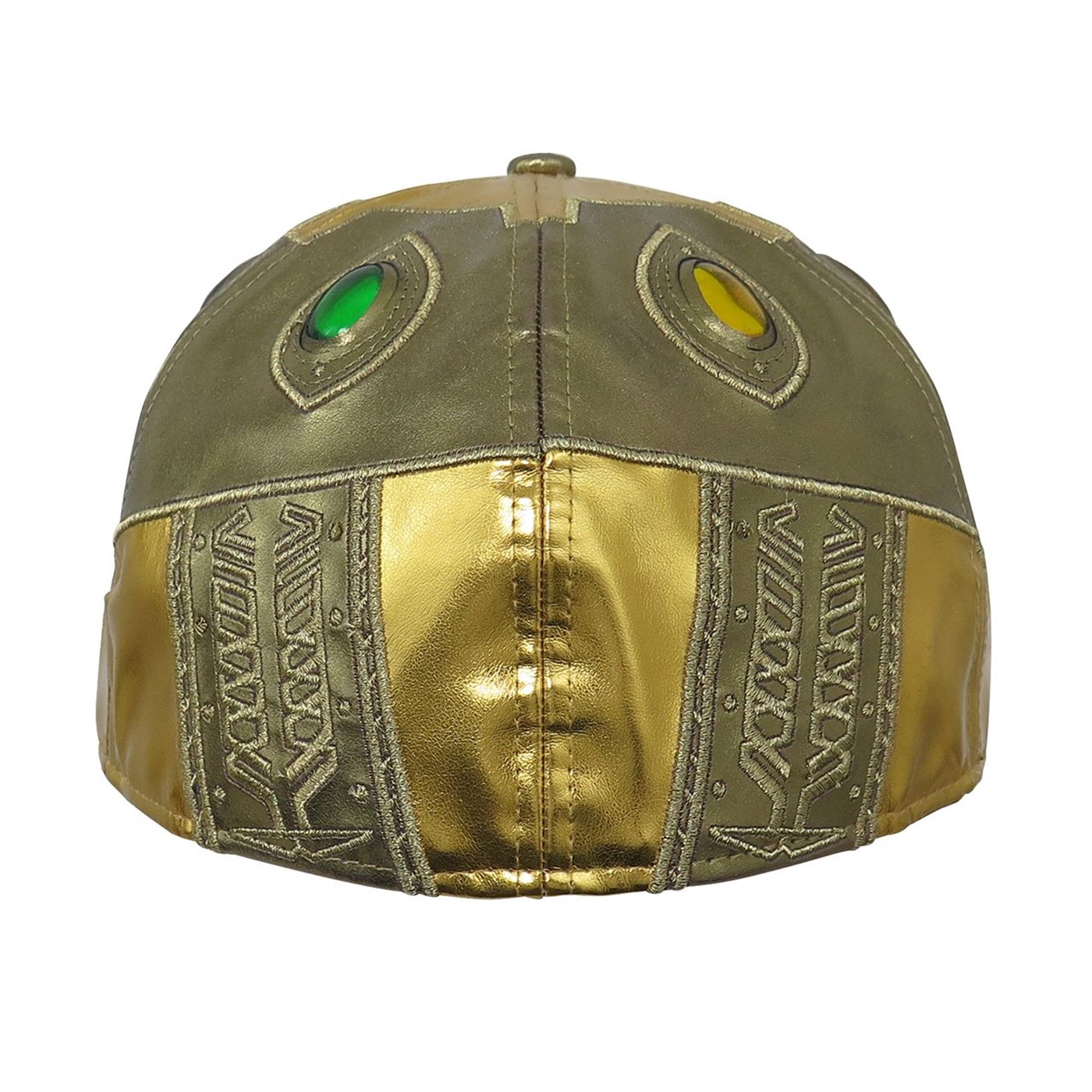 Exclusive
Avengers Infinity War Gauntlet 59Fifty Fitted Hat Pre-Order
$99.99
Out Of Stock
PRE-ORDER: Begins shipping in Mid-July* (Date updated 6/21/2018)
The Infinity War hat that fits like a glove!

Okay, it really doesn't, but it looks like a certain golden glove adorned by Thanos -- a gauntlet capable of maintaining its atomic integrity while affixed with six impossibly powerful Infinity Stones!

Yes, our EXCLUSIVE (and indestructible) Avengers Infinity War Gauntlet 59Fifty Fitted Hat was forged by Thanos to chamber, channel, and control the incalculable power of dangerous cosmic artifacts that potentially pre-date the Big Bang!

Made from 100% star-encrusted polyester, this Infinity War hat from NEW ERA features a smooth, golden, and vinyl-like exterior accented with carefully stitched, movie-accurate Infinity Gauntlet accents.

Let's break it down.

A sizable 'Infinity War' logo! The front panel features a unique take on the captivating logo with thick, elevated embroidery. And yes, that's the word "Infinity" resting vertically along the "A".

The bill? Flat, golden, and immaculately stitched to simulate layered gauntlet plating. 

Brighter, golden appliques accent the bill with spiraling embroidery conveying long forgotten cosmic runes.

Under the bill? A glorious illustration of Thanos' Infinity Gauntlet!

Actual Infinity Stones! Yes, our Infinity Gauntlet hat is crowned with every single colored ingot capable of mangling reality and turning sharks into pancakes.

Made from a clear, hard plastic, these faux Infinity Stones are filled with full, foggy colors to convey timeless elements crafted in the super-heated forge of the Big Bang.

Hey! What's on the back??  A brighter, golden band layered with darker appliques bordered and accented with exquisite, winding embroidery.

The Interior! The cap's inner lining features six blinding illustrations of each and every Infinity Stone -- they're paired with the appropriate Marvel hero who had personal dealings with said stones.
The official New Era sticker? It's right there, resting soundly underneath the flat bill

All the dependable characteristics of a high quality New Era Hat:
The New Era logo resting on the hat's right side.
The stitched taping crisscrossing the hat's interior.
The official New Era tag, also inside the hat!
The official Avengers Infinity War logo, also-also inside the hat!
This fitted 59Fifty cap is available in specific sizes for specific head shapes.
More Details
Product Brands:
Avengers Infinity War,
Avengers,
Thanos
Product Category:
Clothing & Apparel,
Headwear,
Hats & Caps
Reviews of Avengers Infinity War Gauntlet 59Fifty Fitted Hat Pre-Order
4.5
(Based on 20 reviews)
Bobby Drake
Waco
Amazing quality. Looks even better in person. Great detail on the infinity stones and stiching.
Submitted 1 year ago
Ronnie C.
Dayton,OH.
Why does it ship in June? And WHEN exactly in June does it ship??
Submitted 1 year ago
William Connelly
WPB, FL, USA
Still waiting for it. Very overpriced. I love the look in the photos. But photos are not on my head.
Submitted 1 year ago
Steve Rogers
Warsaw, Indiana
I love it! The gold isn't as gaudy as I thought it would be, the gems really pop!
Submitted 1 year ago
Jimmy, I love SuperHeroStuff.com!
Flint, MI
This was worth the wait! When it finally arrived, I was taken back by how better it looked in person
Submitted 1 year ago
Josh
Calgary, AB
3 months is a lot of waiting. Stopped caring and lost excitement after the 2nd delay.
Submitted 1 year ago
Charles
Singapore
Great quality and craftsmanship! Worth the wait!
Submitted 1 year ago
Jeshua,Superherostuff.com fan
Wooster OH
Submitted 1 year ago
Adonis M. Lowery
San Antonio, TX
Freakin awesomeness incarnate! This hat was worth the wait. Good job guys.
Submitted 1 year ago
Mighty Mo...love the superhero stuff gear!!
Maryland
Excellent..I love the stones on the outside and the heroes on the inside!!
Submitted 1 year ago
Nova, Superheroes Afficianado
New York, NY
Submitted 1 year ago
Thanos
Earth (Dayton, OH)
This hat all that I hoped it to be. Ive searched many galaxies for this. SHS, I salute you humans
Submitted 1 year ago
Jeshua, superherostuff.com fan
Wooster, OH
Submitted 1 year ago
Kevin, survivor of the snap
Rainelle, WV
Good design and details. Just wish I was one of the lucky ones to get the super secret version.
Submitted 1 year ago
Justin, SuperHeroStuff.com Super Fan
Indiana
Who needs to bring an infinity gauntlet to avengers 4 when you have a limited edition hat?
Submitted 1 year ago
Deadpool The Mercenary
Vancouver, Canada
Great quality hat, but it fits a little snug so I would recommend getting a size up.
Submitted 1 year ago
Louie
Albuquerque New Mexico
Submitted 1 year ago
Julien Viscont @winzcompt
France
Perfect ! I have 800 59FIFTY, almost 100 by Marvel, DC & Star Wars .... BUT THIS ONE IS NUMBER ONE !
Submitted 1 year ago
Miguel Zaldivar
Austin, TX
I got it a size too small. Two defects when I got it can't be replaced so got a refund epic sadness
Submitted 1 year ago
Anthony Garrido
Cape Coral, FL
Submitted 1 year ago