Avengers Symbol Pewter Keychain
$7.99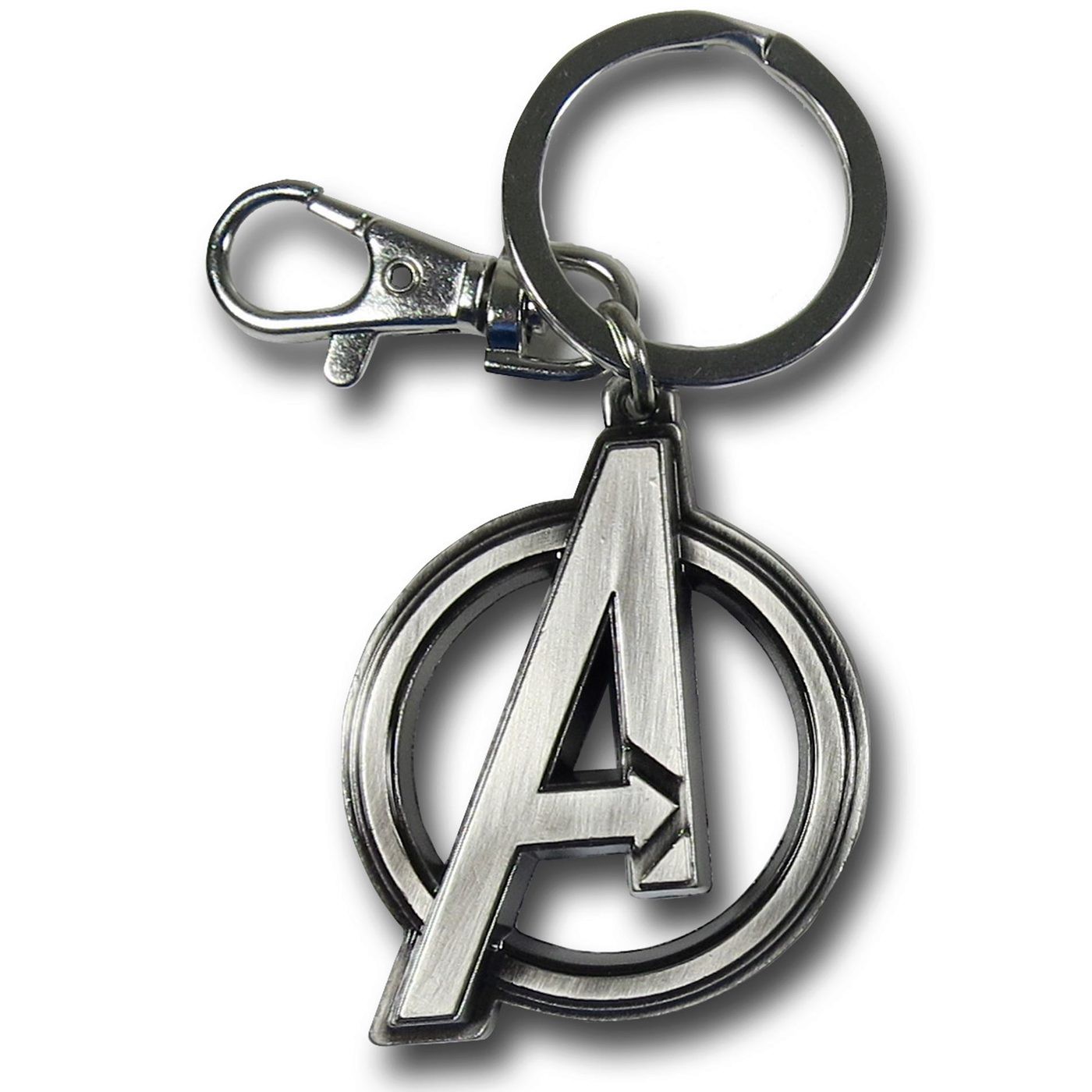 Avengers Symbol Pewter Keychain
$7.99
Out Of Stock
Need something to wrangle up those keys of yours to Stark Tower, the SHIELD Hellicarrier, and Frank Castle's Home for Wayward Kittens? Well you are in luck because we have the just shy of a 2 inch diameter Avengers Symbol Pewter Keychain! Raised 1/4 of an inch, this fantastic keychain is rugged and a perfect way to have your keys 'assemble' just like Marvel's Mightest Heroes. Just remember; if you can't defend the Earth then you will damn well Avengers Symbol Pewter Keychain it! That is what Iron Man said, wasn't it? 
More Details
Product Brands:
Avengers,
Avengers Movie
Product Category:
Accessories,
Key Chains & Key Rings
Reviews of Avengers Symbol Pewter Keychain
Nani
Bergenfield, NJ
I love my Avengers keychain. It's made of sturdy material and looks fantastic. I wouldn't mind wearing it as a medallion.
Submitted 4 years ago
martiba
Australia
Submitted 5 years ago
Mogo
Winnipeg, Canada
I bought this along with the Green Lantern keychain, made by the same company. Where the GL symbol is solid pewter, the Avengers symbol is hollow. It's not bad by any means, but it's a less satisfying design by comparison. Everything is solid but the small metal loop that holds everything together. The one on my keychain was slightly crooked when it arrived. I plan to replace it with a small keychain ring to make the whole thing more solid, as I did with the GL keychain. I'll be using the carabiner, and was glad to discover it's of high quality. Solid construction; nice firm spring. I'd recommend the keychain to anyone looking for one of this design, because I doubt you'll find better. I've just been spoiled by the solid designs used on other keychains by the same company, so I had to ding it a star for the hollow back. If I didn't have anything to compare it to, I'd have rated it 5 stars.
Submitted 5 years ago
Bobby Martin
East Brunswick, NJ
This pewter keychain is in the symbol of the famous Avengers "A". It's sturdy enough for a lot of keys and looks fantastic
Submitted 4 years ago