Marvel Classic Superheros 32oz Water Bottle
$11.99
Reg.$14.99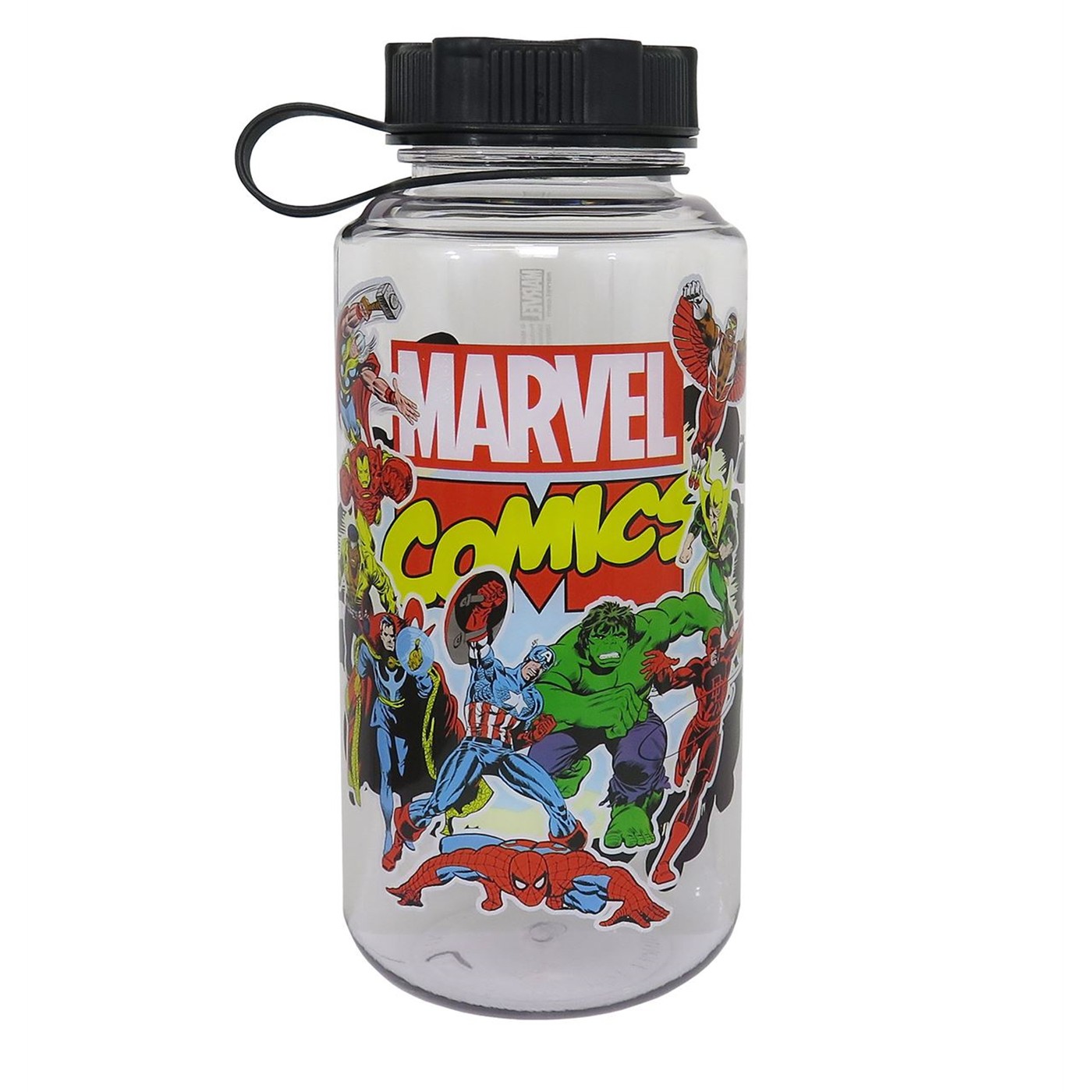 Marvel Classic Superheros 32oz Water Bottle
$11.99
Reg.$14.99
Out Of Stock
Because the Marvel Universe makes you sweat.

Living in a world with superheroes is, quite frankly, a workout -- an intense physical (and emotional!) workout.

Why? Because the Earth is consistently imperiled by alien invaders, giant cosmic space gods, or other-dimensional despots demanding we reduce our encroaching reality.

So, after successfully avoiding acidic alien saliva, concussive force blasts from massive Kree armadas, and perpetually raining infrastructure, it's time to find a bomb shelter, open the Marvel Classic Superheroes 32oz Water Bottle, and rehydrate before Hawkeye directs you to the nearest Quinjet.

Made from solid clear plastic, this Marvel Heroes water bottle features a collection of classically illustrated Marvel heroes surrounding an equally classic Marvel Comics logo.

And who surrounds said logo?

Thor! Iron Man! Luke Cage! Dr. Strange! Captain America! Spider-Man! The Hulk! Daredevil! Iron Fist! The Falcon!
 
With a screw-on cap complete with carrying loop, this Marvel water bottle helps beat the heat (when said heat is projected from the fiery arms of a Super Skrull).



More Details
Product Category:
Home & Decor,
Glasses & Mugs,
Water Bottles