Batman Stripe Cuff Fingerless Gloves
$13.99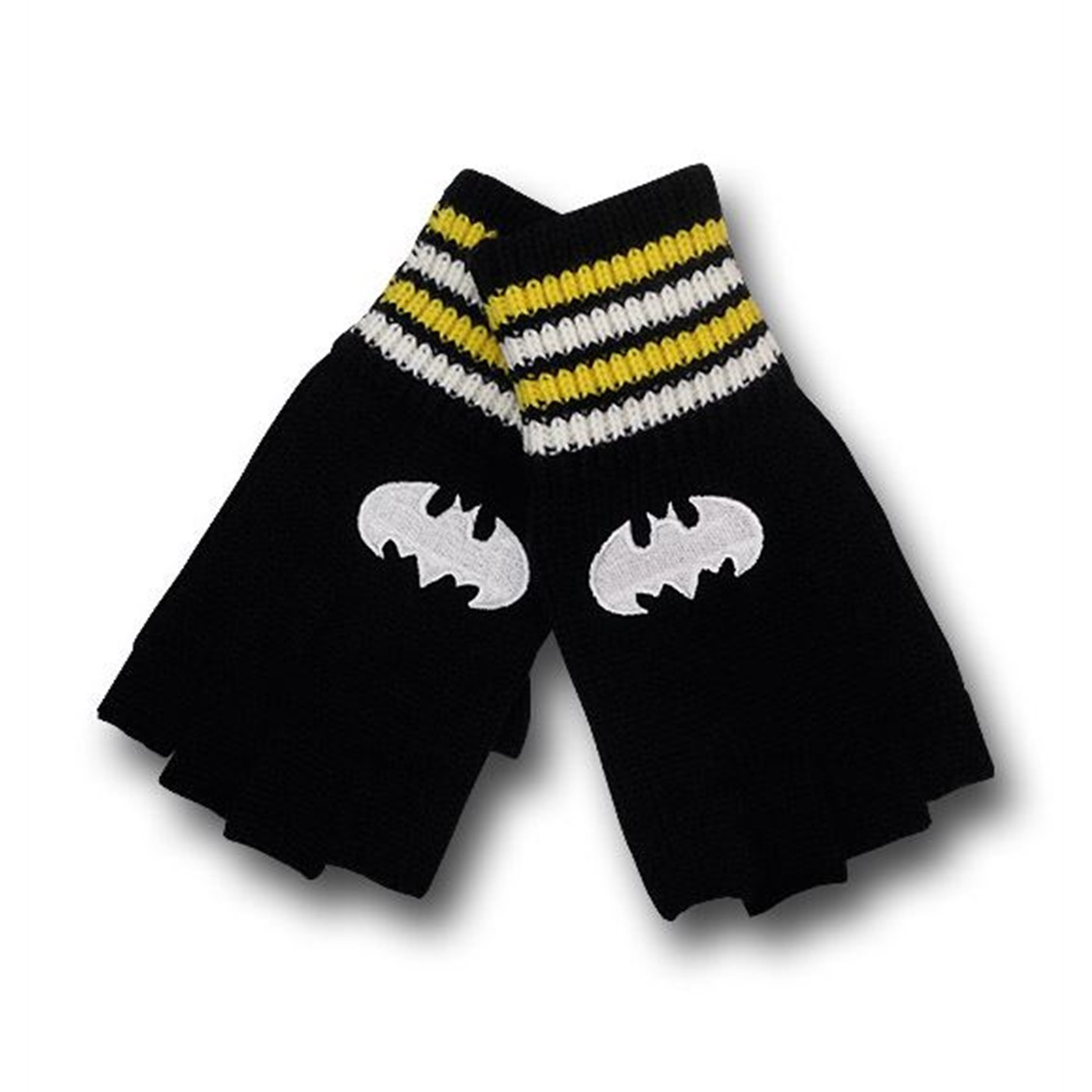 Batman Stripe Cuff Fingerless Gloves
$13.99
Out Of Stock
Trust us on this: these 100% acrylic Batman Stripe Cuff Fingerless Gloves are gonna go like little pairs of knitted, hand-warming hotcakes. These black gloves feature a stitched-on white Bat symbol and white-and-yellow stripes around the wrist...AND you can still admire your lovely manicure while the rest of your hands stay covered. In fact, you can do all sorts of free-fingered activities all while enjoying the benefits of gloved life. So go ahead, manipulate those tiny, tiny items, play that pipe organ (can we request the Batman theme?), and, you know what, go ahead and sit at your desk typing those item descriptions - your hands will as remain warm & toasty as Batman sipping a cup of Mr. Pennyworth's tea.
More Details
Product Category:
Clothing & Apparel,
Gloves
Reviews of Batman Stripe Cuff Fingerless Gloves
Chad
Southern Illinois
Could use sizes. They fit, but just.
Submitted 6 years ago

New Zealand
I think these mittens are so great. They are well made. Lovely and warm to wear and lots of fun to show off .
Submitted 7 years ago
Batman
Gotham
Super comfy. Not too big and not to small which is nice because I have small hands. Would definatly recommend to a friend.
Submitted 7 years ago
A most awesome pair of gloves exactly as pictured and described.
Submitted 6 years ago
Angie
Westmeath, Ireland
Got these for my boyfriend's birthday, he was well delighted with them like, can't keep them off which is great because we're meant to be getting two months of snow in Ireland! :D
Submitted 7 years ago
Karen
Los Angeles
I tend to buy a lot of fingerless gloves to wear at work, since they always keep the office cold, and since I'm also a comic book fan-girl, I love that these have a cool Batman logo on them! These are very comfortable & handy for doing computer work with gloves on-- plus I like that they're made from acrylic and not real wool, since I'm also a vegan as well!
Submitted 6 years ago