Batman Symbol Women's Caped Socks
$9.99
Reg.$12.99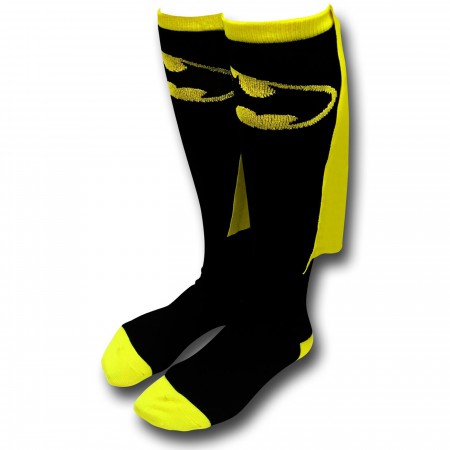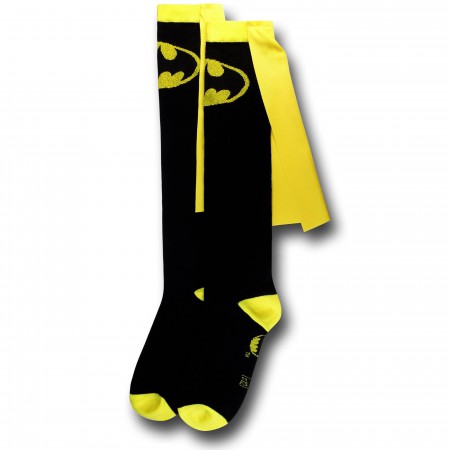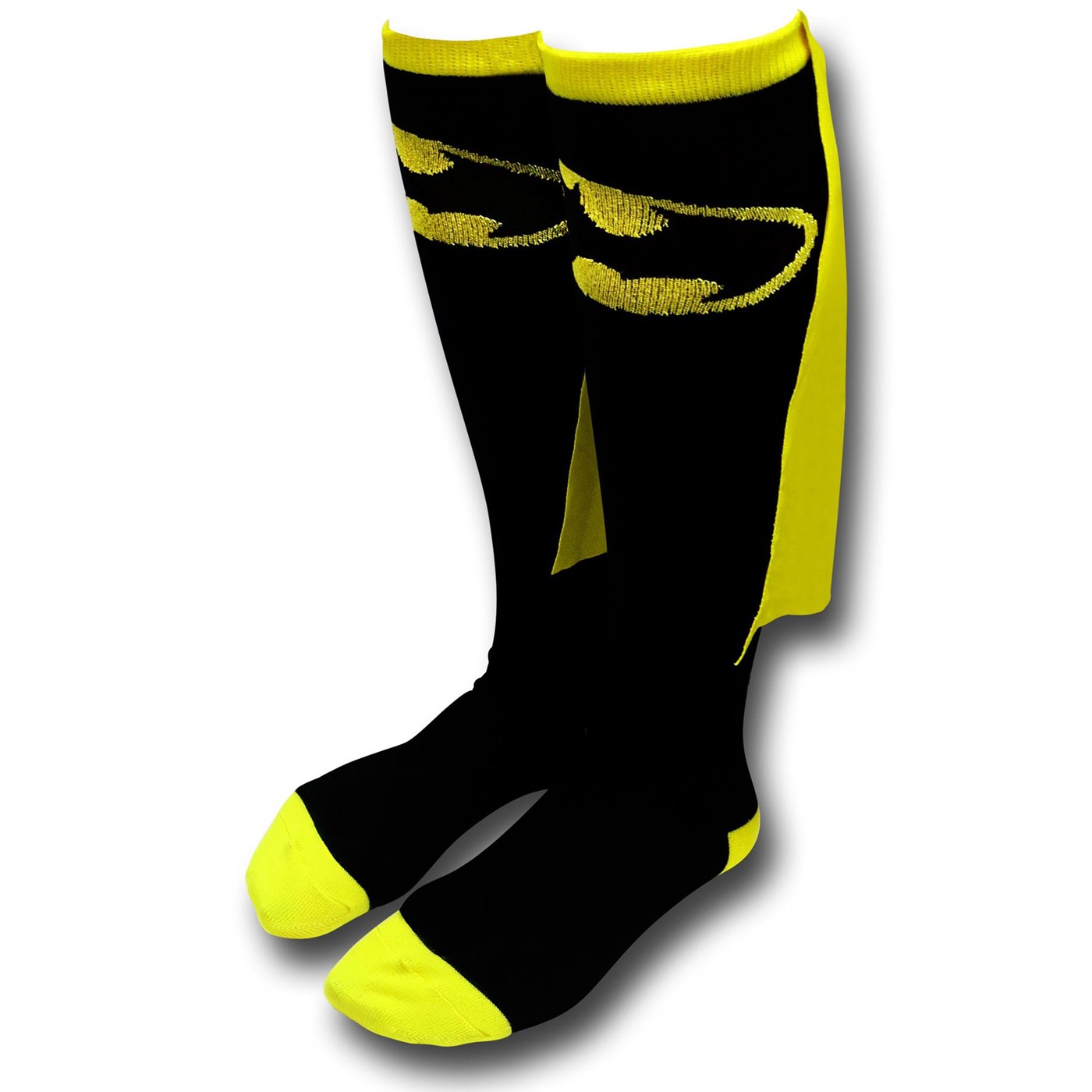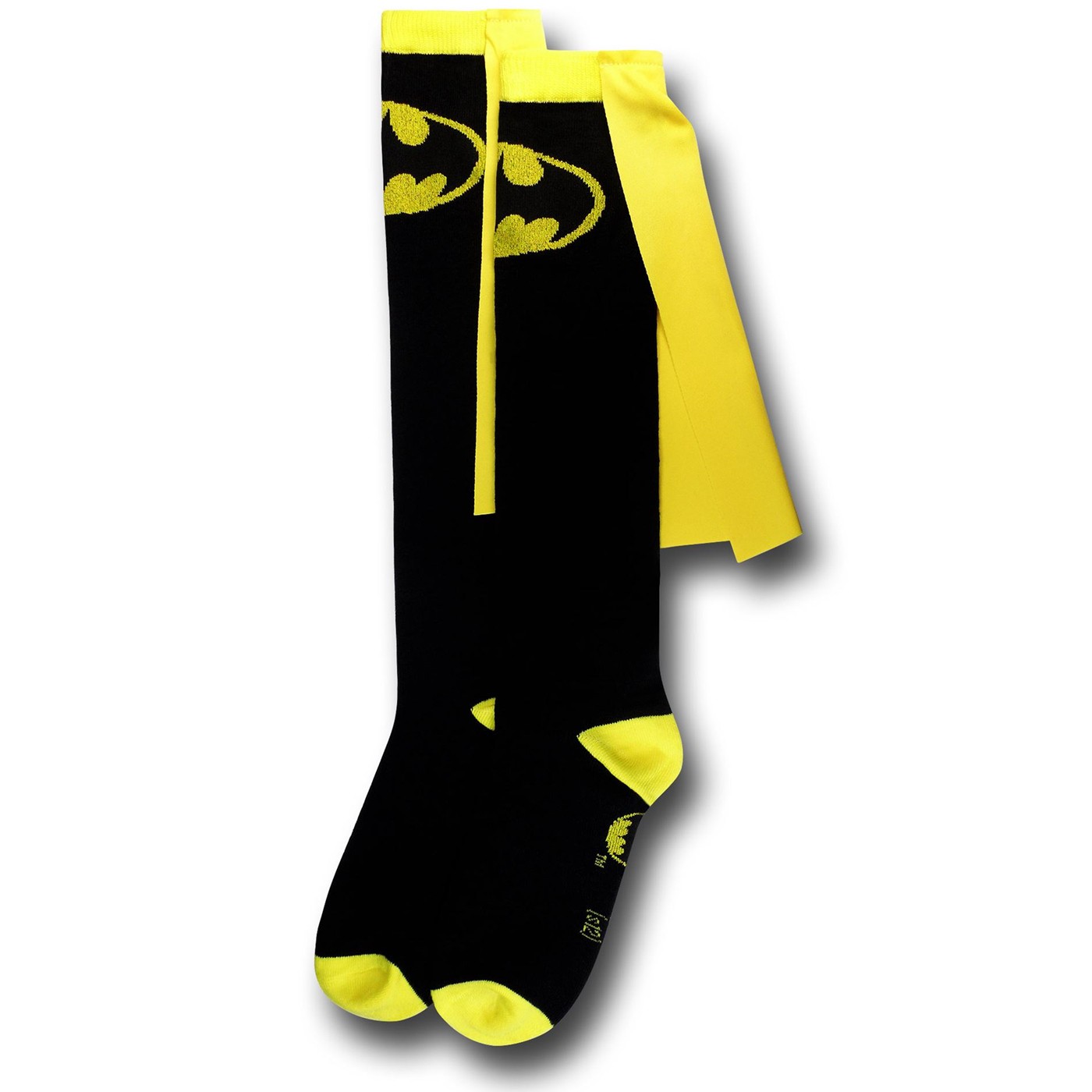 Batman Symbol Women's Caped Socks
$9.99
Reg.$12.99
Out Of Stock
For when you need to do some super-stealthy detective-ing, we offer these lovely Batman Symbol Caped Socks. They're dark as night, and as the Dark Knight...other than the sparkly gold Batman Symbol up top. And the smaller one on the foot. And, oh yeah...the heel and toe are bright yellow. That shouldn't pose a problem for your top-secret sleuthing, though, 'cause obviously you'll have some sort of creep-able shoe on. What's that? Why yes, there is a BRIGHT YELLOW cape attached to the back of each sock! Forget the detective mission - how often will you be able to let your socks' flag fly? Just go enjoy your Batman Symbol Caped Socks!

One size fits most!

Even though these socks are super heroically imbued and dripping with style, they probably shouldn't be exposed to vigorous activities like basketball, parkour, crime fighting, super villainy, mountain climbing, etc. etc.

In addition, it is best to turn these socks inside out before washing/ drying them! Apparently high temperatures and spin cycles don't exactly agree with the cape.

More Details
Product Category:
Clothing & Apparel,
Socks
Reviews of Batman Symbol Women's Caped Socks
Bill Perkins
Asheville, NC
The toe ripped out first wearing. Really thin socks
Submitted 6 years ago
QTivy
Sioux Falls, SD
these are wonderful, I have athletic legs so to say, and they aren't too restricting to where the socks dig in and leave marks yet they are made perfectly to not slip or fall down my legs either, plus i look awesome running in them as the cape flaps behind me!
Submitted 5 years ago
Nana
Arapaho OK
My son loved the batman socks and wants to wear them all the time. I have had to sew the cape back on one sock
Submitted 6 years ago
Batwoman
Bryan tx
Bright yellow cape on fun socks
Submitted 6 years ago
harry
grand raipd
Submitted 6 years ago