Captain America Star Logo Loungefly Crossbody Handbag
$68.99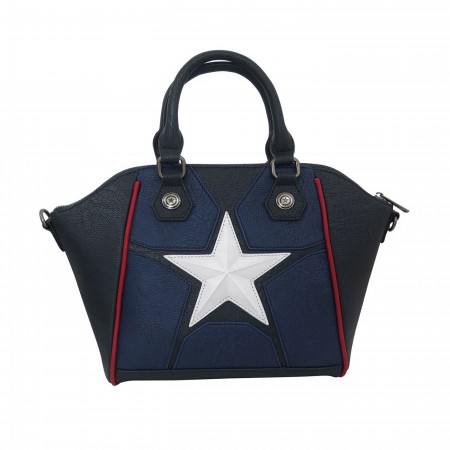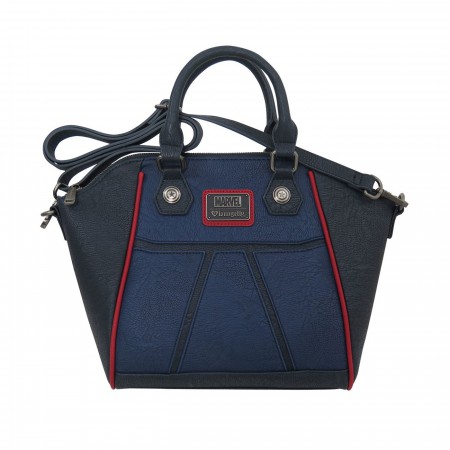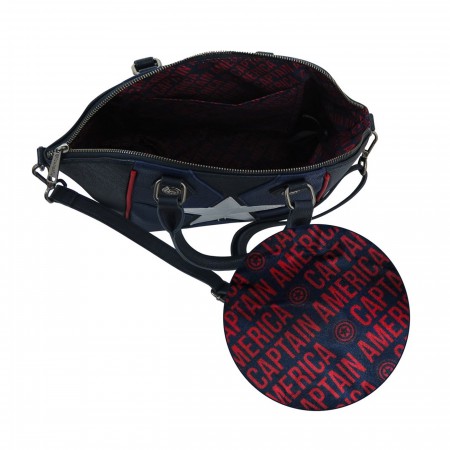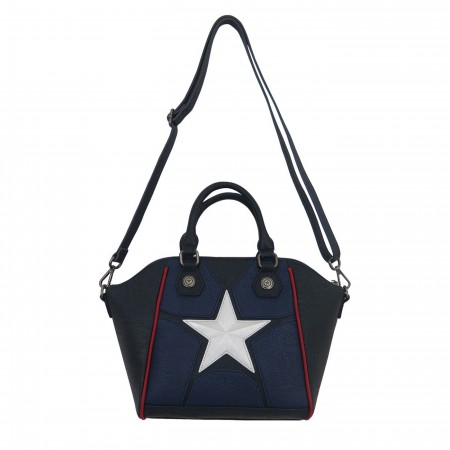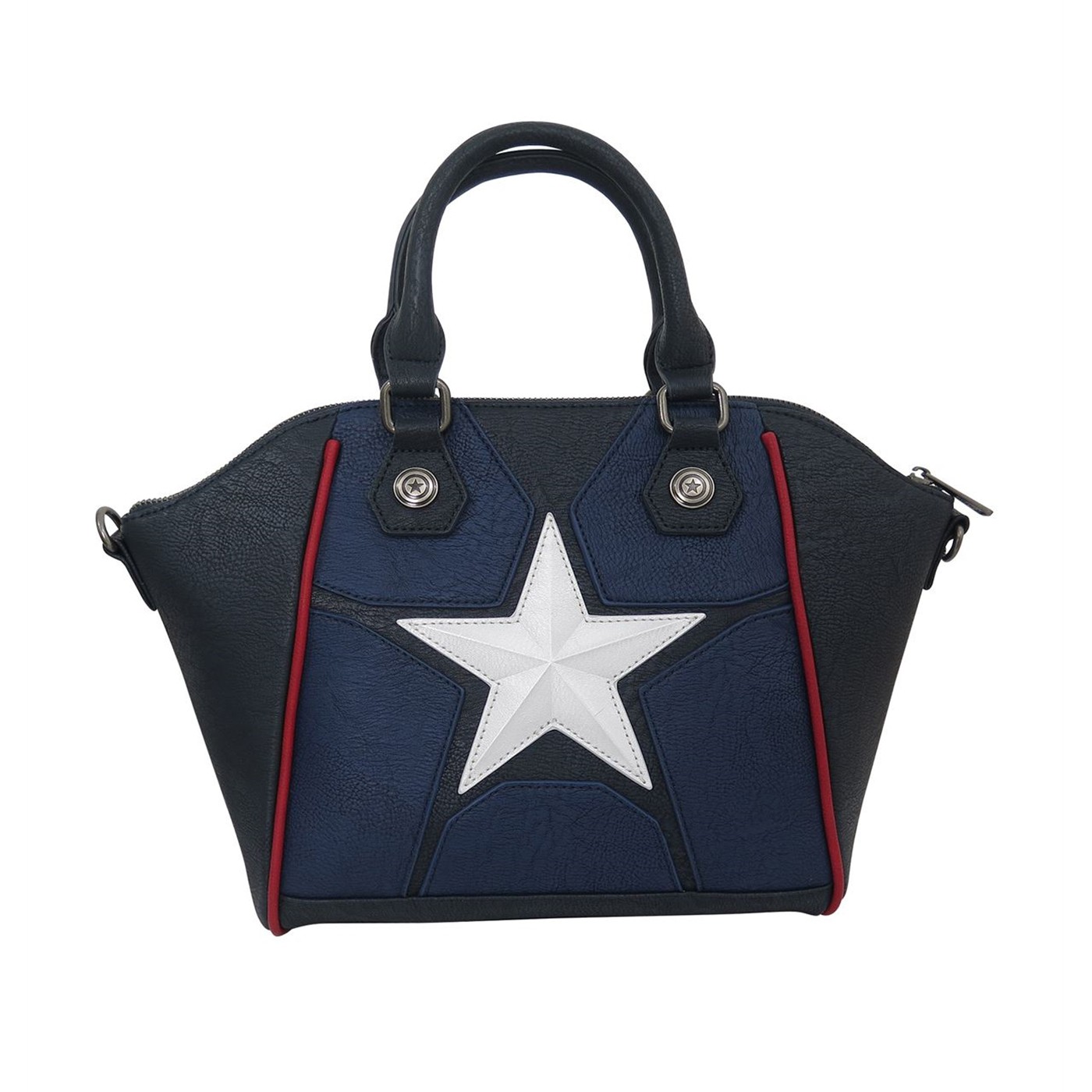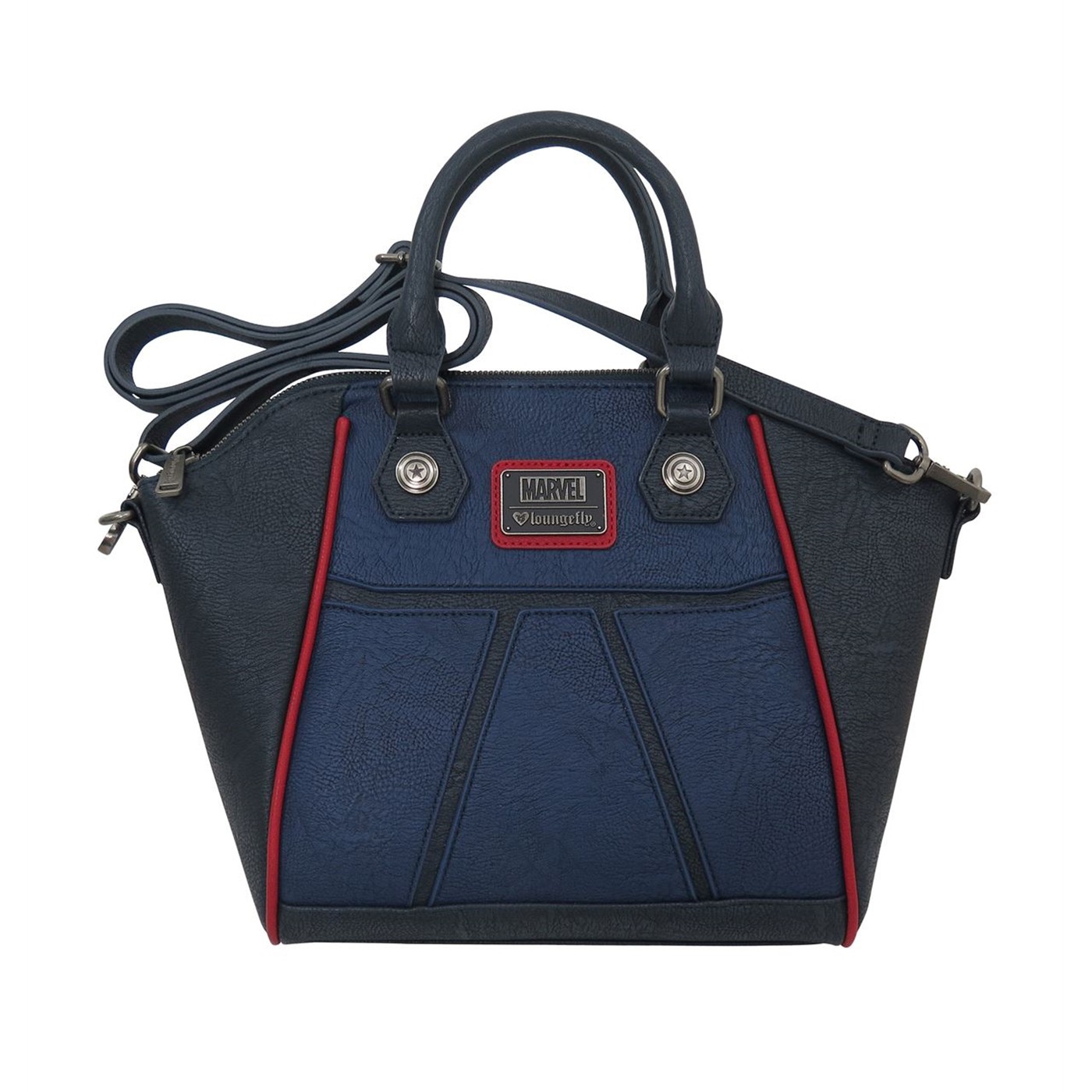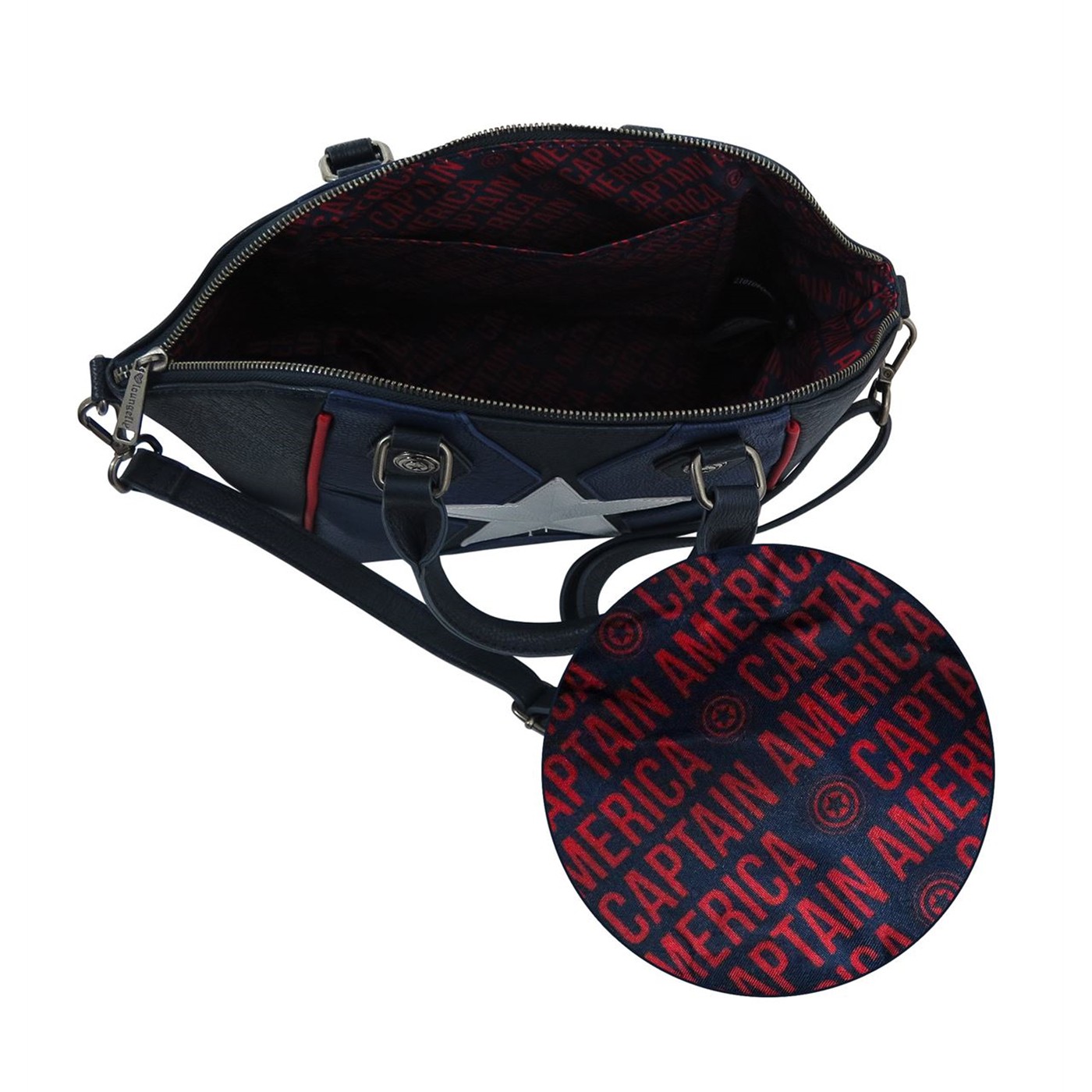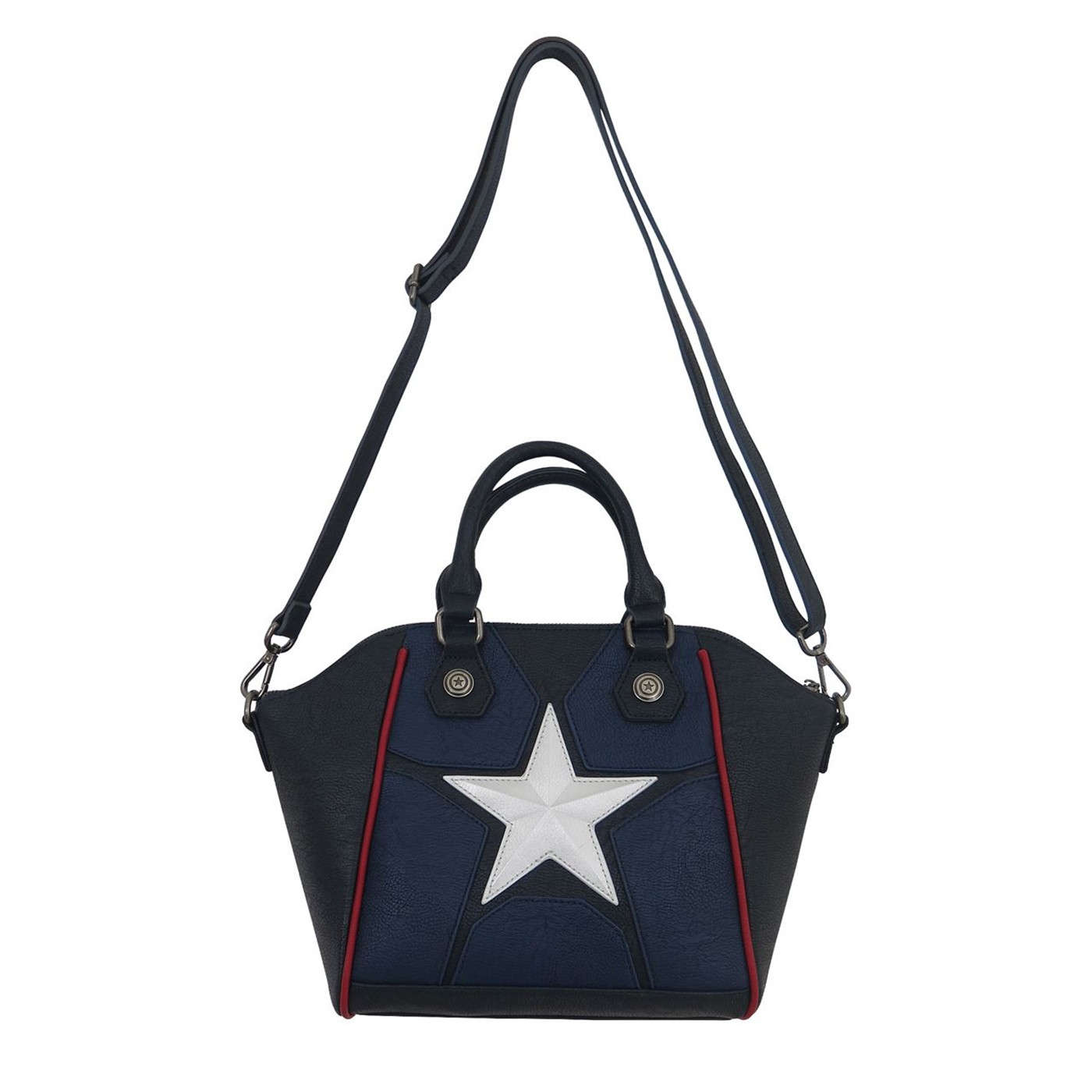 Captain America Star Logo Loungefly Crossbody Handbag
$68.99
Out Of Stock
A Captain America handbag that survived World War II.

And it really had no problems doing so, considering it was injected with 30+ experimental drugs, blasted with Vita Rays, and layered with impact-resistant padding.

Yep, our Captain America Star Logo Loungefly Crossbody Handbag is a high-end, fashionable Captain America handbag layered with Cap's padded, patriotic aesthetic. Let's break it down:
The exterior!
Blue, black, leather-like exterior with carefully stitched appliques and red highlights -- this represents live-action seamwork and comic-accurate costume accents. 


A big, bold star!


Intricately stitched handles bolted with silver metal shield symbols.


A solid metal zipper rendered in brushed metal.


A long, adjustable, detachable, leather-like crossbody strap!

The interior!
Navy blue inner lining slathered with red, commanding CAPTAIN AMERICA logos.


An open pocket and zip-up pouch adorning the sides.


More awesome details regarding your new Captain America Handbag!
A faux-leather material mimicking Cap's action-ready fatigues.


Dimensions -- W: 14.5" X H: 10.5" X D: 4"
More Details
Product Brands:
Captain America
Product Category:
Accessories,
Bags & Backpacks
SKU: bagcapstarlogocrsbdy
Reviews of Captain America Star Logo Loungefly Crossbody Handbag
Gwen, Cap fan
Lyon, France
This bag is absolutely A-MA-ZING. It makes a great accessory when I go out, so classy!
Submitted 1 year ago
Sarah
Boonsboro, MD
I love this purse! It is much bigger than what I thought it was going to be.
Submitted 1 year ago
Rena
Nova Scotia, Canada
It's roomy enough to carry what I need, and stylish enough that it fits with just about everything.
Submitted 1 year ago
Patrick
Orlando FL
The product is very high quality, the leather on the bag is much more sturdy than I thought it would
Submitted 1 year ago
Sara
Kingsville, Ontario Canada
Love this purse and matching wallet!
Submitted 1 year ago
Leah
Texas
I love that it's a Cap purse, and it's subtle enough that people think it's a Lone Star purse.
Submitted 1 year ago