Captain America Nalgene Kids 12oz Water Bottle
$9.99
Reg.$12.99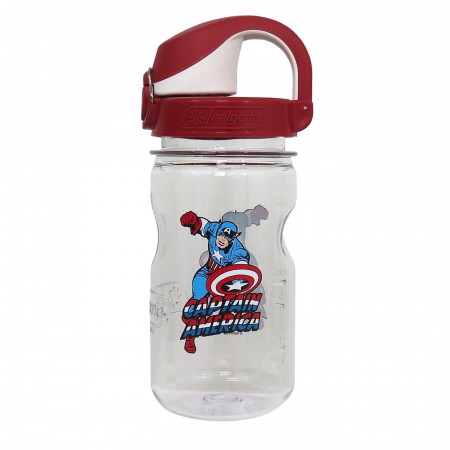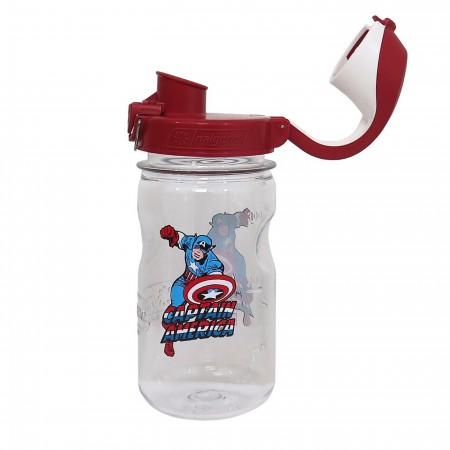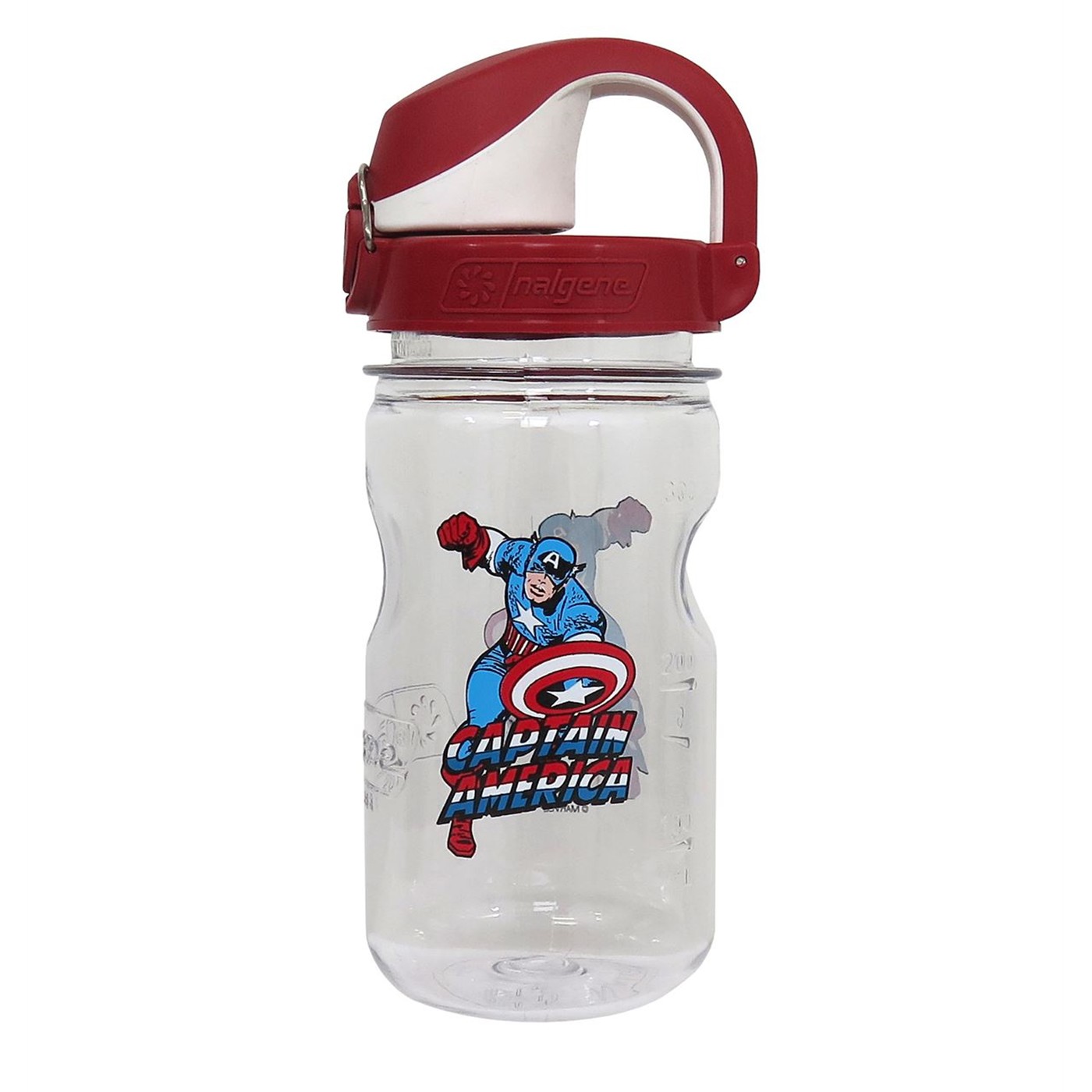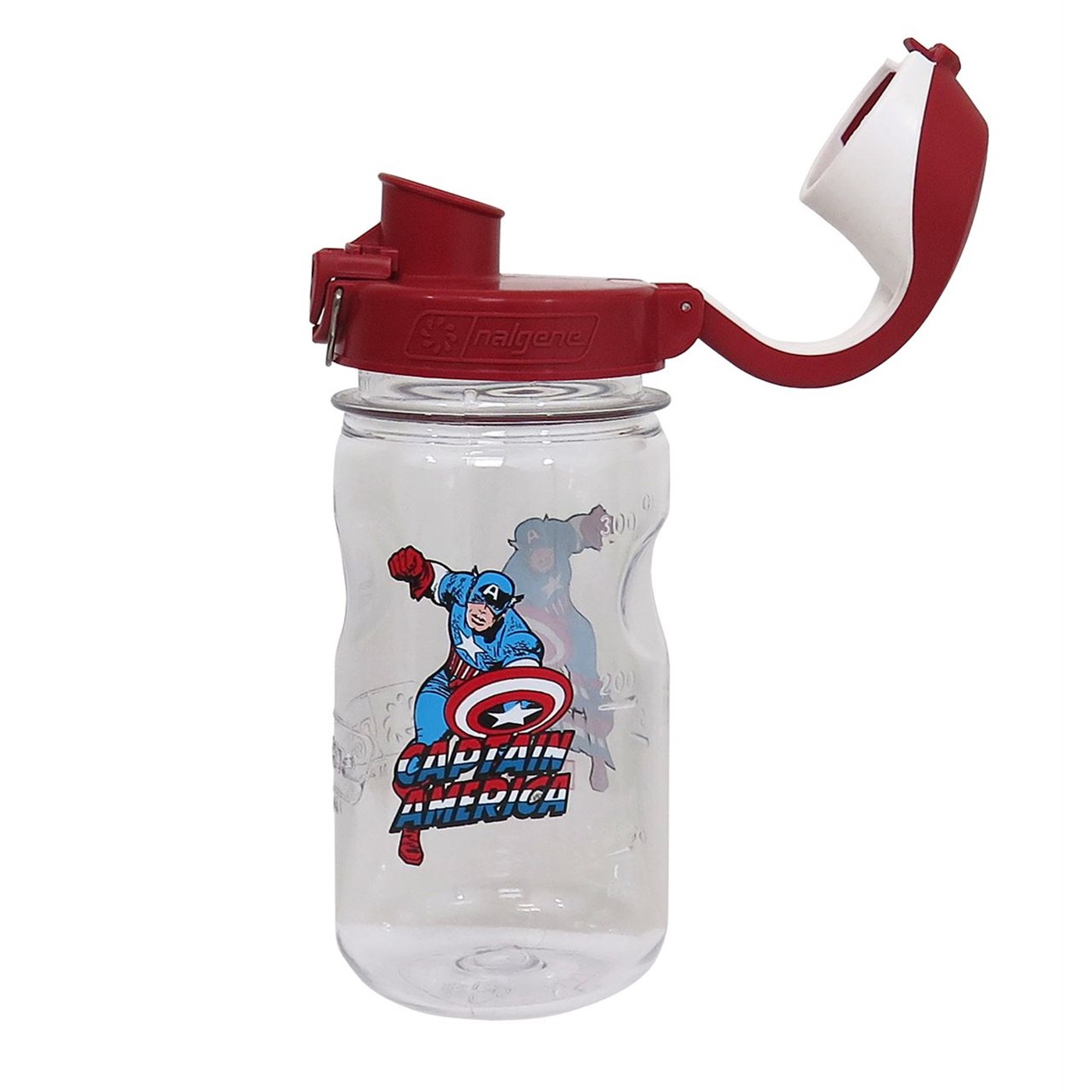 Captain America Nalgene Kids 12oz Water Bottle
$9.99
Reg.$12.99
Out Of Stock
Because fighting HYDRA is harder than hot yoga.

Is your yoga class filled with droves of loyal HYDRA officers blasting you with disintegration beams??  NO!
Is your instructor's name Johann Schmidt? Does he wear a facial prosthetic to hide the ghastly red skull beneath?? OF COURSE NOT!!!!!!!

Because your yoga class is completely devoid a merciless, militaristic occupation, I MUST conclude that Captain America's regular schedule -- which specifically includes mitigating said militaristic occupations -- is far more intense than hot yoga.

So...Cap carries the Captain America Nalgene Kids 12oz Water Bottle in an effort to rehydrate between rapid-fire shield slinging (while holding the warrior pose for 79-minutes).
Made from durable, clear plastic, this 12oz Captain America water bottle for kids features -- first and foremost -- an image of Cap charging behind his very own logo.

Spinning it around, we see another image of Cap plus graduated markings assessing your fluid level (in milliliters).

You want more features regarding this handy Cap bottle? 

More features regarding your brand-new Captain America water bottle:
Features a one-handed push-button for easy open/close.
Leakproof closure swings open to reveal high-flow drinking spout!
Closing apparatus also acts as a handle!
Locking bail for ultimate insurance against leaks!
Dishwasher safe.
Do NOT microwave.
NOT intended for hot or carbonated beverages.





More Details
Product Brands:
Captain America
Product Category:
Home & Decor,
Glasses & Mugs,
Water Bottles