Deadpool Bust Bank
$19.99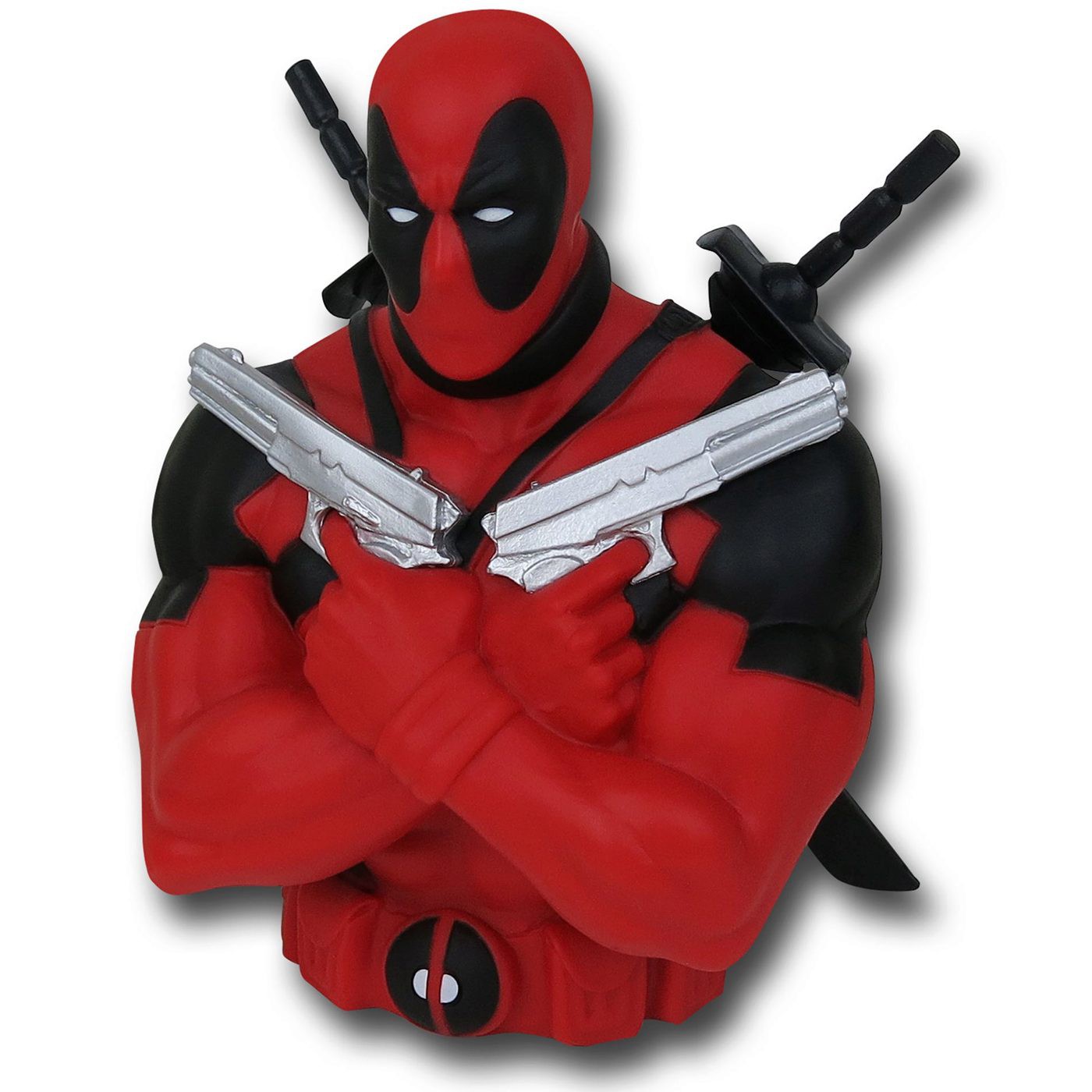 Deadpool Bust Bank
$19.99
We'll let you know as soon as the item is back in stock!
Proudly introducing the 7 inch tall Deadpool Bust Bank! Not sure who Deadpool is? Well, he is Marvel's 'Merc with a Mouth', known for his ability to perceive his comic book status and his ability to never shut up! That's actually his mutant power - not shutting up. I bet you thought it was his advanced healing factor or Jedi-like reflexes? Nope. That's just a product of immensely strong coffee. His true strength lies in his ability to continually talk and slowly drive everybody insane. That's the kind of protection you get with the Deadpool Bust Bank! Do you really want to mess with a bank that is duel wielding swords and pistols? Way more intimidating than a check book and pens, that's for sure! Get the Deadpool Bust Bank and feel that your loose change is not only safe, but well entertained! 
More Details
Product Category:
Toys, Games & Collectibles,
Banks
Reviews of Deadpool Bust Bank
Kathy
Montgomery, AL
My son wanted Dead Pool as a party theme. I really could not find a cake with dead pool. This was perfect as a cake topper. He loved it and continues to enjoy it. He thinks it is so cool.
Submitted 5 years ago
Zappa
Minnapolis MN
Moneys safe with proven secure protection.Dont be fooled by the pretty face, he s on the job.
Submitted 7 years ago
VioletLily
Sydney, Australia
Submitted 7 years ago
KW
Tulsa, OK
My 10 yr old son loved it!! Heck I loved it, big fan of Deadpool. I would buy again.
Submitted 7 years ago
Laurie
visalia, CA
My son loves anything Deadpool and this was perfect!
Submitted 5 years ago
Lux
Mexico
This bust bank is fantastic! The paint job, the details, everything about it is awesome. It also has great capacity.
Submitted 7 years ago
Nicola, future Spider -Female!!
Cyprus
Submitted 3 years ago