Deadpool All-Over Print Costume Fitness T-Shirt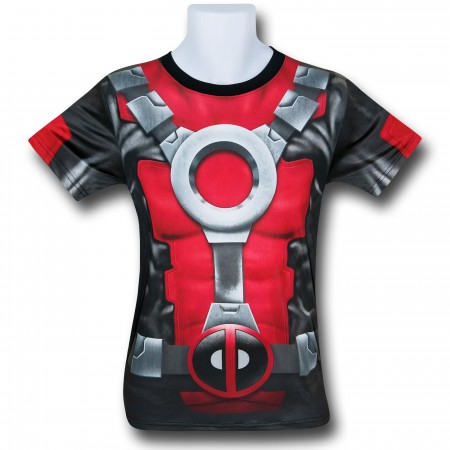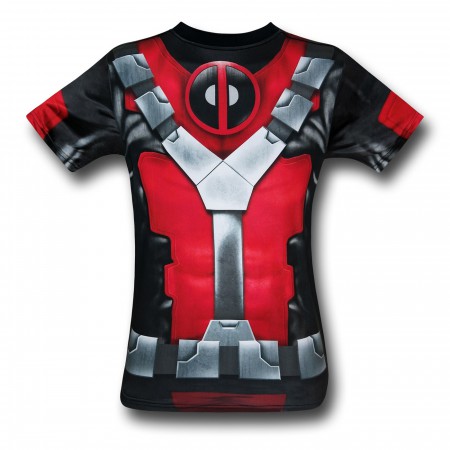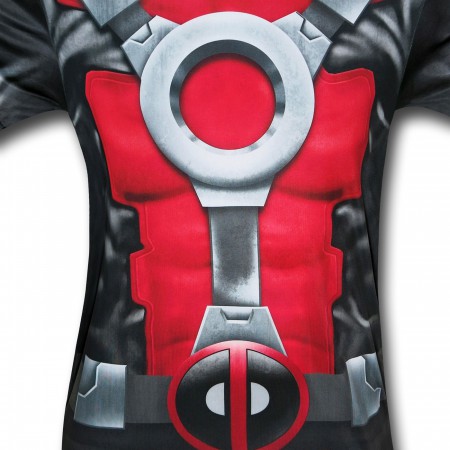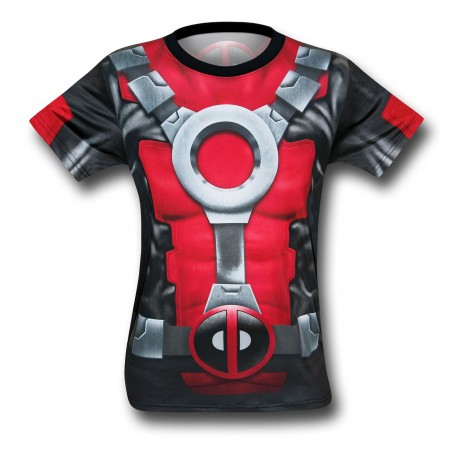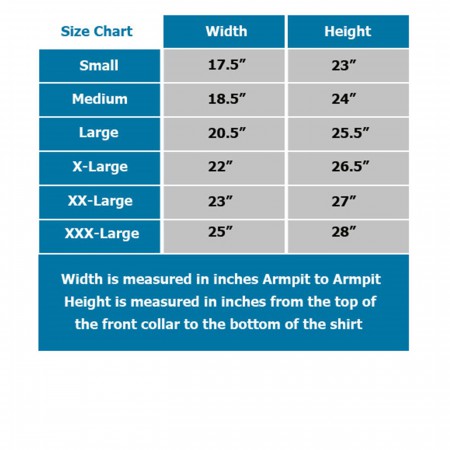 Deadpool All-Over Print Costume Fitness T-Shirt
We are not planning on bringing this item back currently, but we'll let you know if that changes!
We'll let you know as soon as the item is back in stock!
The always incorrigible Deadpool approves of the 92% polyester 8% spandex Deadpool All-Over Print Costume Fitness T-Shirt! Why? Mainly because it essentially recruits you into the Deadpool Corps which means your new duties include chimmichangas, berating pretty much everybody, and hunting down Van Wilder for ruining Deadpool! You got those things under control, right? Good! The immensely soft and sheik Deadpool All-Over Print Costume Fitness T-Shirt emulates ol' Wade Wilson's chest. You'll need to provide your own weapons unfortunately!
More Details
Product Category:
Clothing & Apparel,
T-Shirts
Reviews of Deadpool All-Over Print Costume Fitness T-Shirt
5.0 (Based on 10 reviews)
Magnus
Canada
5.0
Here are your options: 1. Buy this shirt. It's Deadpool. I could explain to you about the soft feel of the stretch fabric, but that's in the description. I could tell you how it looks, but there's a picture right there. What do you mean you don't see it? Did you turn images off? Jesus, are you using Netscape 3.5? Hang on everyone, there's a guy in Tulsa that has to download Firefox. I'm having chili for lunch. What about you? Have you tried these CAPTCHAs? I think I might be a robot. Oh, he's done. Okay. Can you see the picture now? Great. It looks like that. What do you mean who is it? It's Deadpool. What do you mean you don't know who that is? I'm wearing this shirt right now, and while I was getting gas on the way home someone complimented it. So if you don't like people to say "hey, that's an awesome shirt" then just go get a plain shirt from Sears or whatever. For sizing, it fits almost identical to Nike Pro Combat Stretch. If you wear a medium in that, you'll wear a medium in this. The difference is that instead of looking like a guy that spends $60 on a workout shirt, you look like Deadpool. Mask not included. Healing factor not supplied.
Submitted 7 years ago
Josh
Indiana
5.0
This shirt was exactly what I hoped it would be. In fact I love it so much I can't wait to buy the one of Thor next. The very first time I wore this shirt I had somebody come up to me and asked where they could get one. The sizing chart is great so don't hesitate to use it if you need to.
Submitted 7 years ago
Cath
Montreal, QC
5.0
Small shirt fits nicely (and a bit loosely) for a woman who usually wears Womens Large/Mens Small, even though it's not always the case with similar fabric. Super comfortable and light. Definitely one of the best Deadpool shirts out there.
Submitted 8 years ago
CHAZ HARRIS
POTTSTOWN
5.0
ONE OF THE BEST SHIRTS I HAVE FROM HERE.
Submitted 8 years ago
Ben
Australia
Submitted 7 years ago
Erik
Ottawa, Canada
5.0
Got this shirt when it was on sale. Been destroying weight stacks with it for a month now, and has been through rigorous washing regiments. The colour is still super bright, and the material is still good as new. Would you expect anything less from something sporting Deadpool. I think not. A great fitness shirt. Considering how a plain white fitness shirt of this quality would probably run you about $30+ anyways (robbery I tells ya), this shirt is a great deal. I can assure you that everyone will be mad jealous if you walk into a gym repping Deadpool. Either that, or they'll ask where you got your Iron-man shirt. At that point you are welcome to either: A) Beat their face in with a barbell. B) Correct them in saying the shirt is actually Deadpool, and you wouldn't be caught dead wearing anything that would support that tin can wearing sellout. C) Spray paint the above message across their chest. Or, my personal favourite, do all three options for a lasting impression. Bottom Line. Shirt is awesome. Deadpool is awesome. 2x the awesome = more awesome. Buy this shirt.
Submitted 8 years ago
SmrtyPantsVance
Vancouver, Canada
4.0
I get a lot of compliments with this shirt. Good quality & fits well. I wear a lot of fitness shirts (Nike, UnderArmour, etc) and this shirt fits very much like them. The material is a lighter weight which makes it great for layering or for really hot weather. I had to buy a couple of other shirts 'cause I don't want to wear out this one!
Submitted 6 years ago
@mrcamillo
Boston, MA
5.0
If you know "The merc with the mouth", then this shirt is pretty much a necessary investment! I workout in mine, I don't feel overly sweaty in it like the more expensive brands, it's very comfortable. I did exchange from an XL to a large since I don't weight over 220lbs at the moment. I have many other styles from this site, but ice been wearing this one the most!
Submitted 8 years ago
Ruby Merchant
va,Spain
5.0
Apples,bananas,chimichangas…Apples,bananas,chimichangas….Apples,bananas,OOOPS!!Sorry,pal.I sliced too in deep this time.As soon as I am at it I kind of losing it.I love my blades,MAN!!That your arm what I am seeing?Holy molly cannoli,ordering more chimichangas,dude!!I ate ´em all in a blink,hey!!What is it with you,not brick,YOU PRICK!! In a blink!! Why me!!??It seems they don´t get the meaning of being mean and the blood that I am spilling for them,not on my shirt,isn´t it wonderful?I think we are understanding each other,actually. Bufff,anybody please!!I deserve some respect here,take me seriously guys,your mothers would spank you if they caught you yelling like this,no need…no need:If we are having such a gay time together, aren´t we?Not gay,right back at you,you pussy.(chuckle) JUST CLOSE YOUR EYES AND WISH FOR DEADPOOL NOT TO BE AT THE TIME BEING,EH?Ok,enough!!Funtime is over,does anybody have something to say,huh?No rights no wrongs?I kinda liking it….OH YEAH…(and a hush fell) phiuuu!!phiuuu! I understand it plainly…..MY OUTFIT IS HILARIOUS,ja,ja,ja,ja.NOBODY CAN SAY OTHERWISE,agreed?and if not agreed………what are friends for?Consider me yours!! "MAMA WANNA SPANK YOU","MAMA WANNA SPANK YOU",…..HEY,NO WORRIES,STILL PLENTY OF YOUR SIZE,SEE? SUPERDEADPOOLSTUFF.COM. Hey fellas,have a look-see."Never this bloody"(chuckle)
Submitted 6 years ago
Ruby Merchant.
Valladolid,Spain
5.0
I have been wearing it this morning at the mall and I received lots of compliments!! This tee certainly ROCKS!!There is a plus too because the movie is about to be released soon so people are beginning to be kinda familiar with the "character"...for not calling him "the antihero";He´s a hero but more of an antihero,really ;The point is that people mostly find Deadpool "someone" interesting and now I get why,he can resuscitate a smile where others have failed in the attempt and he need not weed to be cheered up,the guns of his and this fab tee will do.(chuckle)OUGHH!! Tastes like.......(Subliminal message:ass??)A great power takes a great irresponsibility. Either X or no X this tee should be rated.....MAYOR X...for XUCCESS!!
Submitted 6 years ago