Deadpool Feel The Love 30 Single T-Shirt
$24.99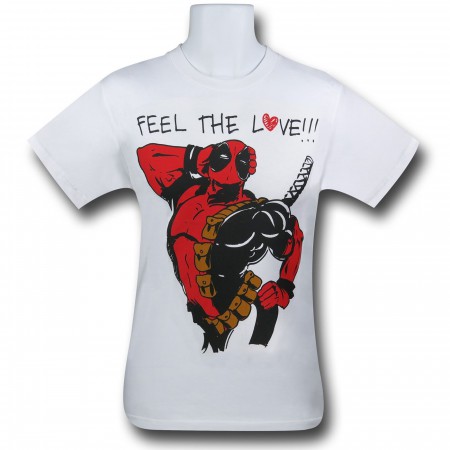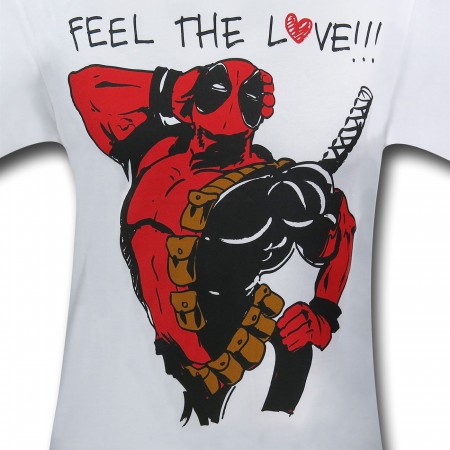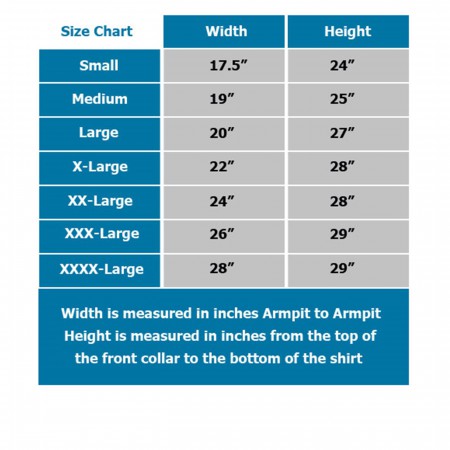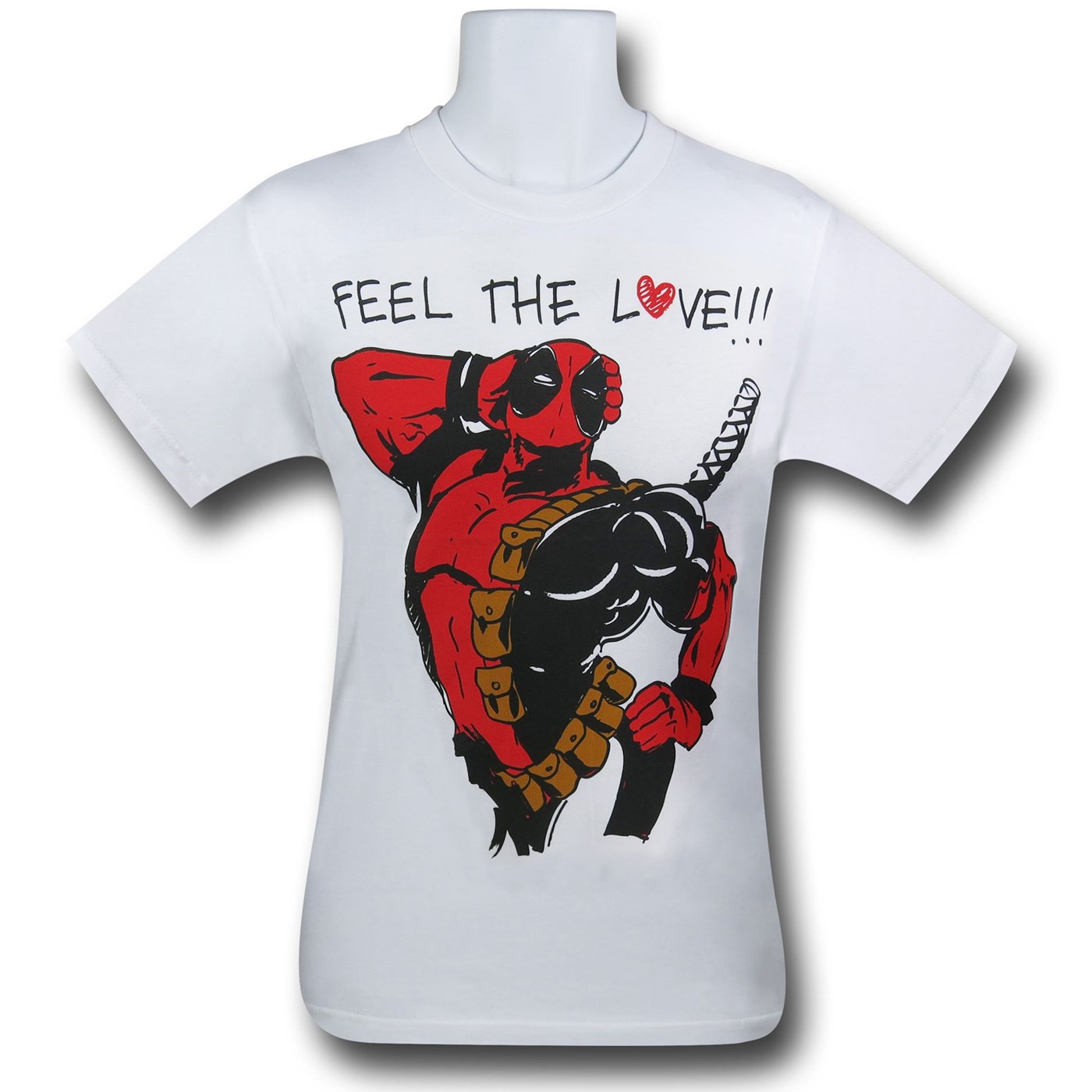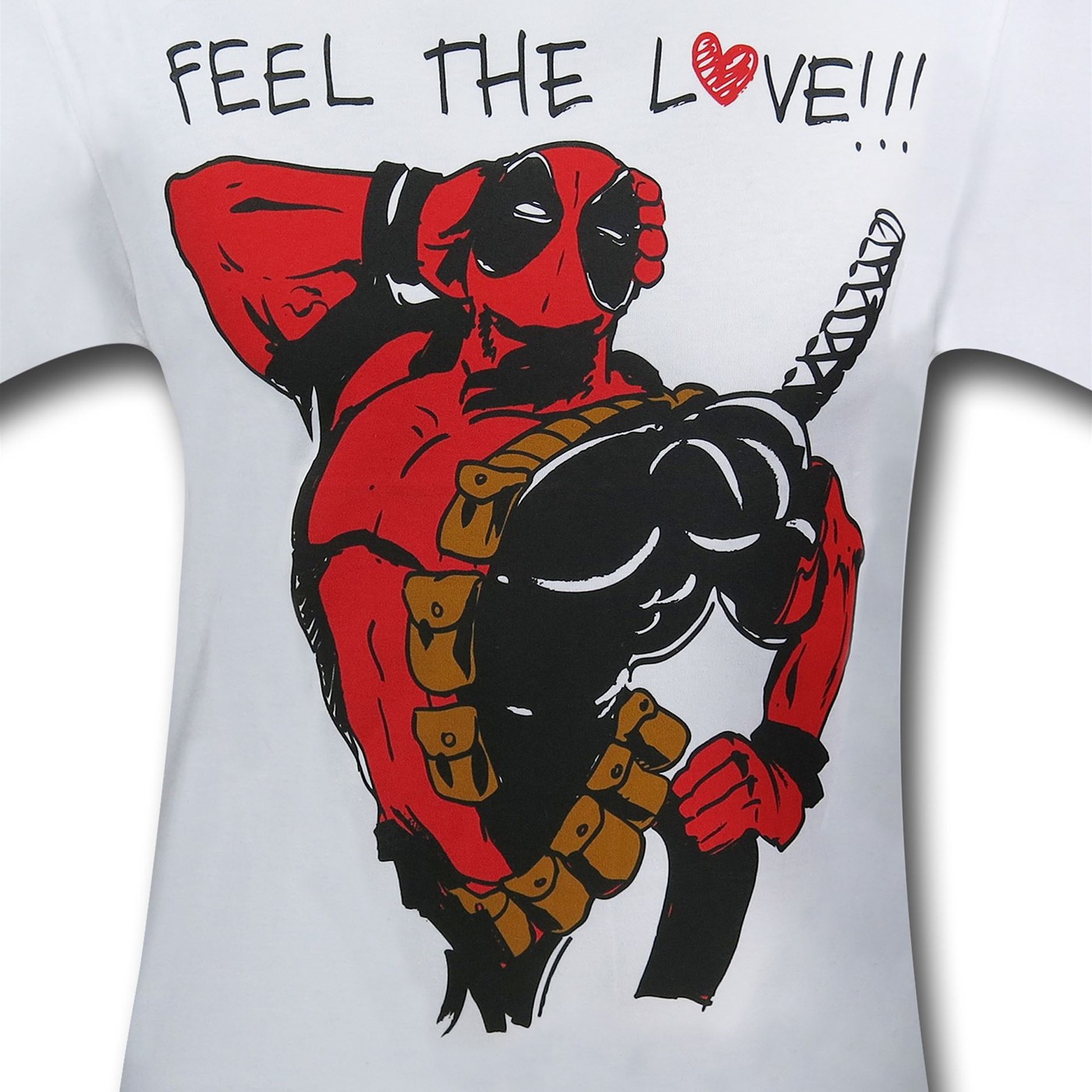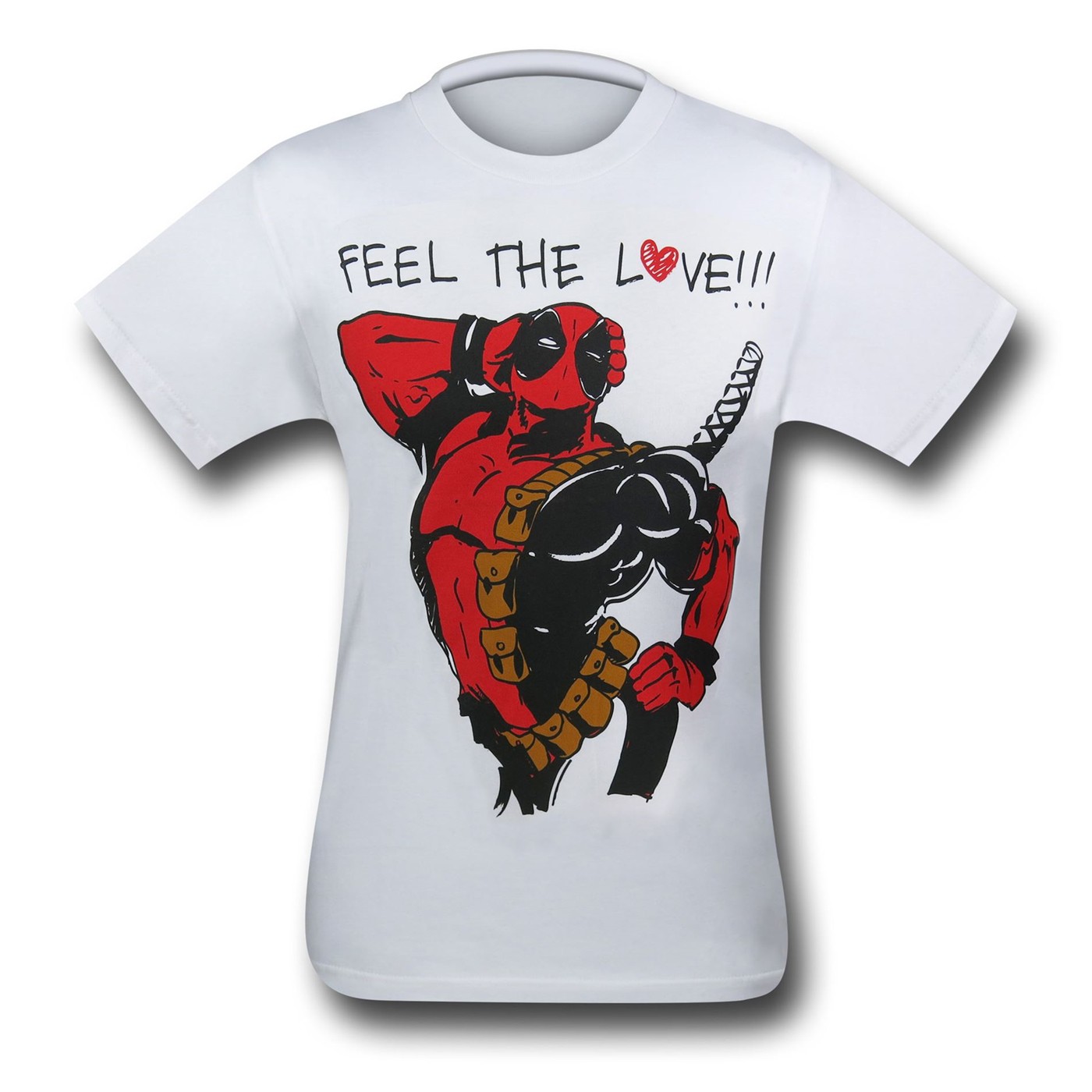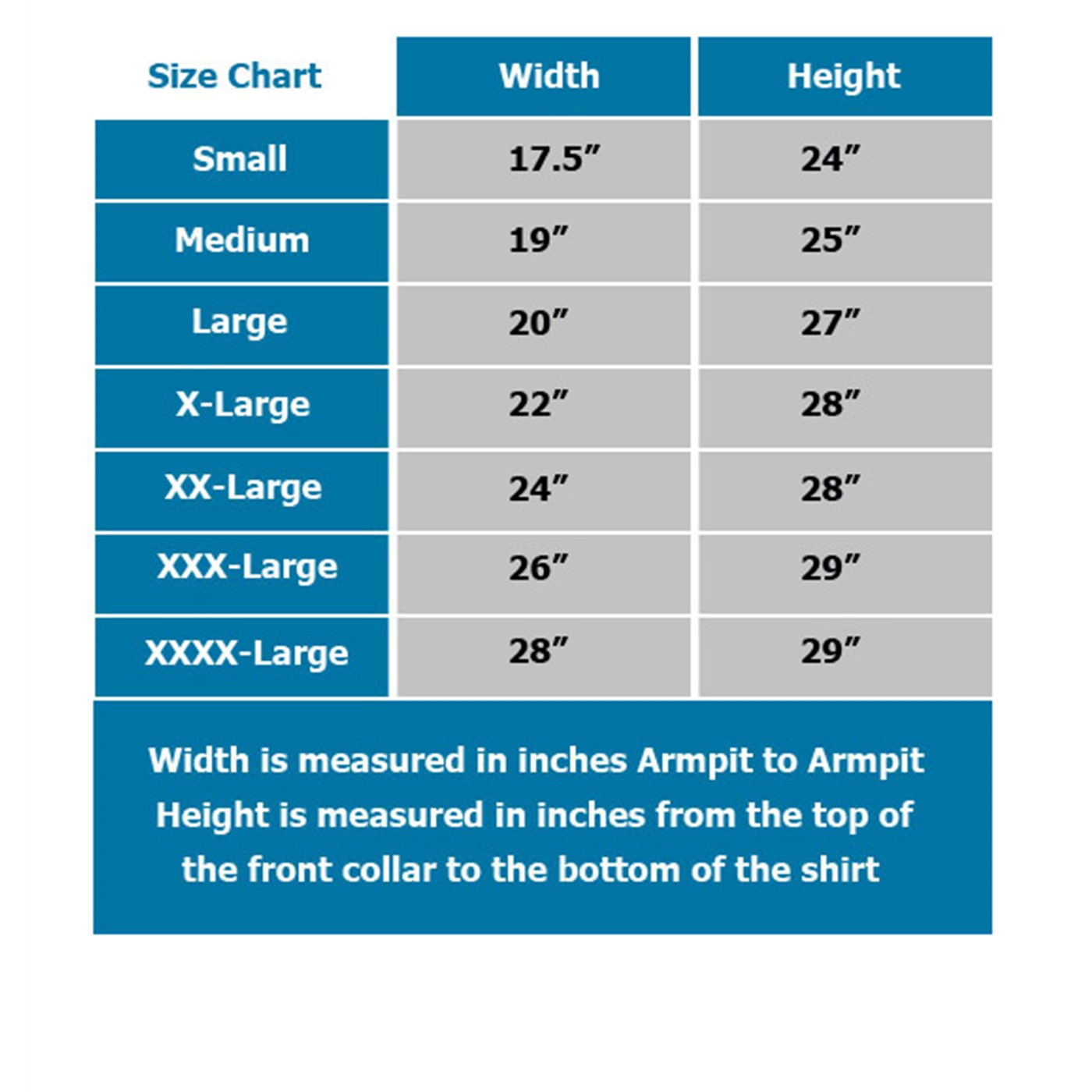 Deadpool Feel The Love 30 Single T-Shirt
$24.99
Out Of Stock
Made from 100% Cotton, this soft, white t-shirt features an image of Deadpool, the notoriously talkative assassin, strutting his...uh...stuff. Yeah, his..uh...stuff. Because Deadpool needs to feel attractive. Because Deapool wants to feel wanted. Because underneath that scarred, heavily experimented upon skin, there beats a human heart. Please realize that Deadpool is just as capable of feeling and expressing love as...a tank rolling over chickens. Almost had you going there, didn't he? Yeah, cool Deadpool t-shirt produced with a higher, 30 Single thread count making it softer than the average t-shirt.
More Details
Product Category:
Clothing & Apparel,
T-Shirts
Reviews of Deadpool Feel The Love 30 Single T-Shirt
5.0
(Based on 11 reviews)
Kelsey
Zephyrhills, Fl
I love the "Feel The Love" Deadpool t-shirt, it really had people asking me where I bought it and got a lot of positive comments from it. Just love the shirt guys.
Submitted 6 years ago
Ash
Vic, Australia.
bought as a gift and he loved it! would be 5 stars but after a few washes the black has started to fade white :(
Submitted 6 years ago
Ellen
Cleveland,OH
Love this shirt! Always wear it on my chimichanga/ duct tape runs! Great quality!
Submitted 7 years ago
Deadpoolicious
Slovenia
quallity shirt with great image
Submitted 6 years ago
Kristin V
Des Moines, IA
I couldn't have hoped for a better product. Fits true to size and is definitely an eye catcher for comic book fans alike. I always get great compliments when I wear this shirt.
Submitted 6 years ago
Kaisa
Finland
Definitely a quality shirt. It feels great and it makes me feel great every time I wear it. Oh yes, I am feeling the love : )
Submitted 7 years ago
Rozzy
California
I proudly show off my DP love with this shirt and yeah I get all sorts of different looks, but who cares when you're looking THIS good lol. It's soo soft I find myself falling asleep in it often and waking forgetting I'm not in bed haha. I love my shirt just wish they had more female styles in the Deadpool selections, but that hasn't stopped me thus far. :) Absolutely love my shirts. <3
Submitted 6 years ago
Sarah
Tennessee
This shirt puts me in a good mood every time I wear it!
Submitted 7 years ago
Cassie
Sweden
Oh yes, I feel the love. Very comfortable and wicked print. How can you not love Deadpool?
Submitted 7 years ago
JakkTheLad
England
Brilliant top, came quick considering its overseas, good price, high quality, all round cracking item amd service
Submitted 5 years ago
I gave it to a dear friend of mine as a christmas present. She's loving it!
Submitted 6 years ago