Dr. Who Minimalist Doctors Women's T-Shirt
$26.00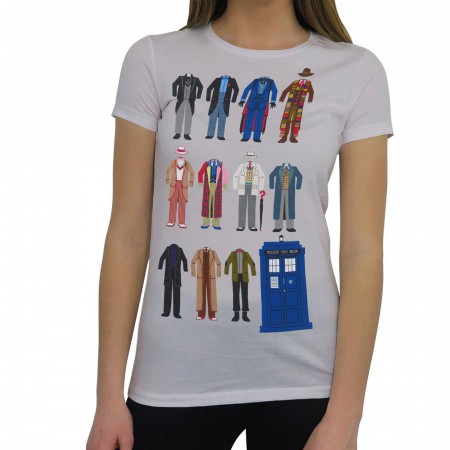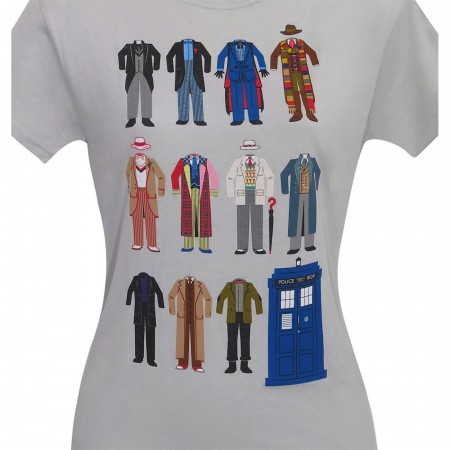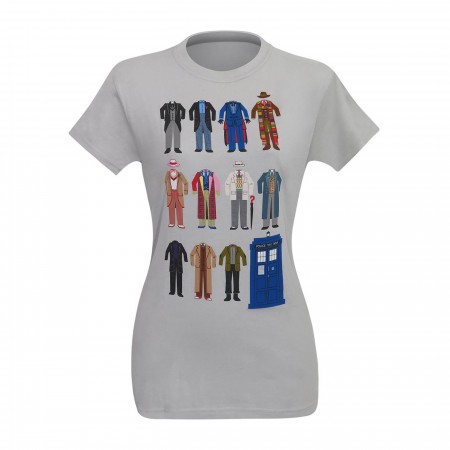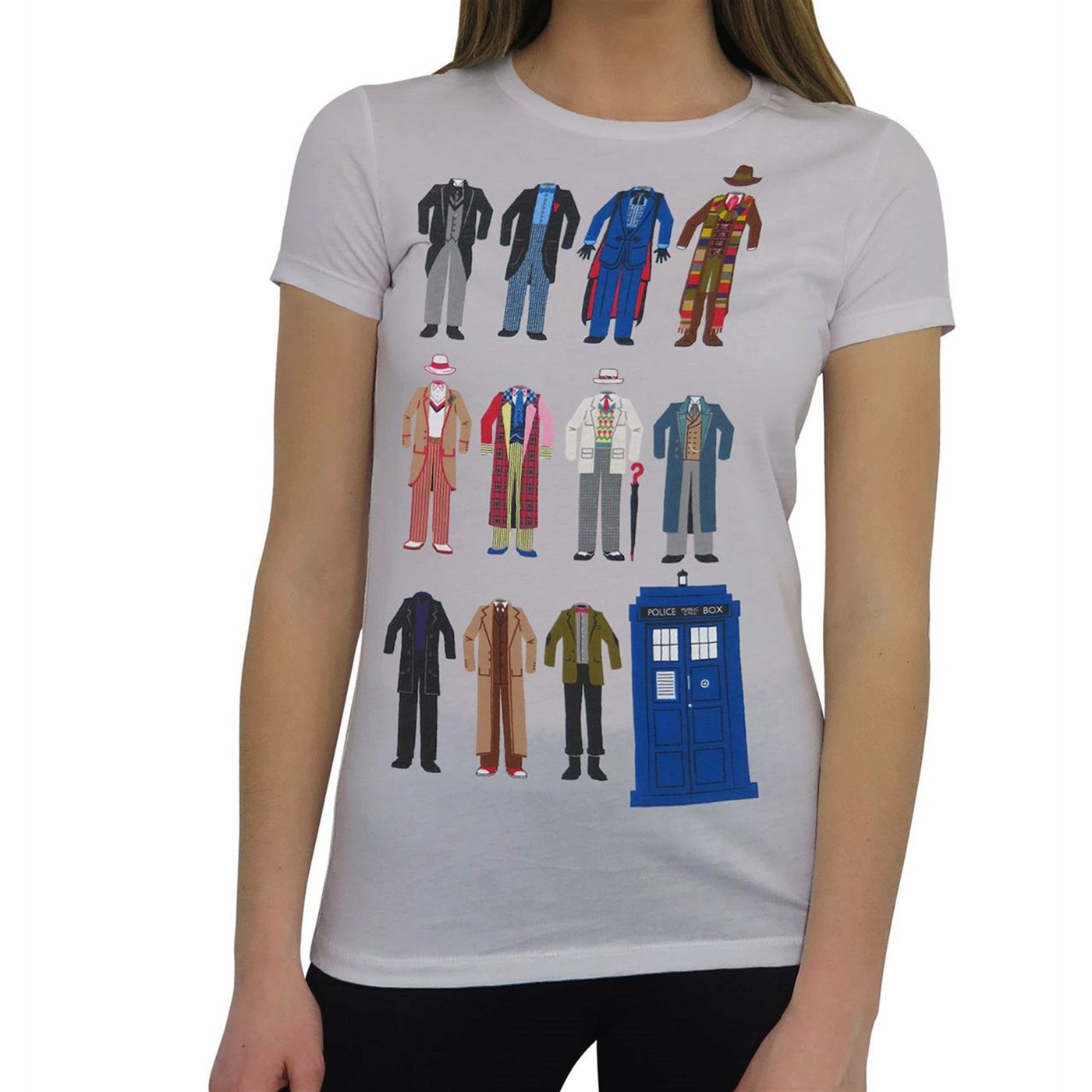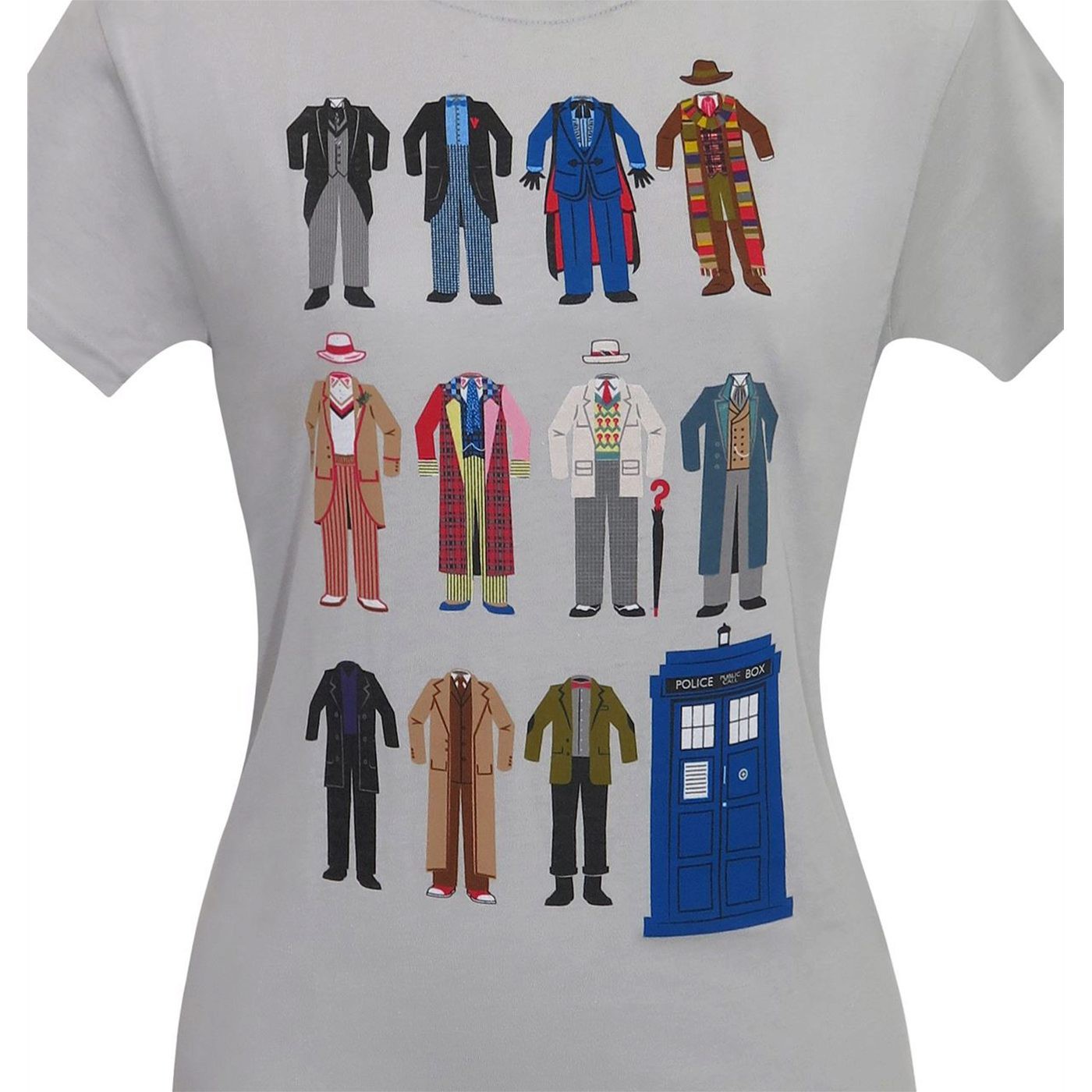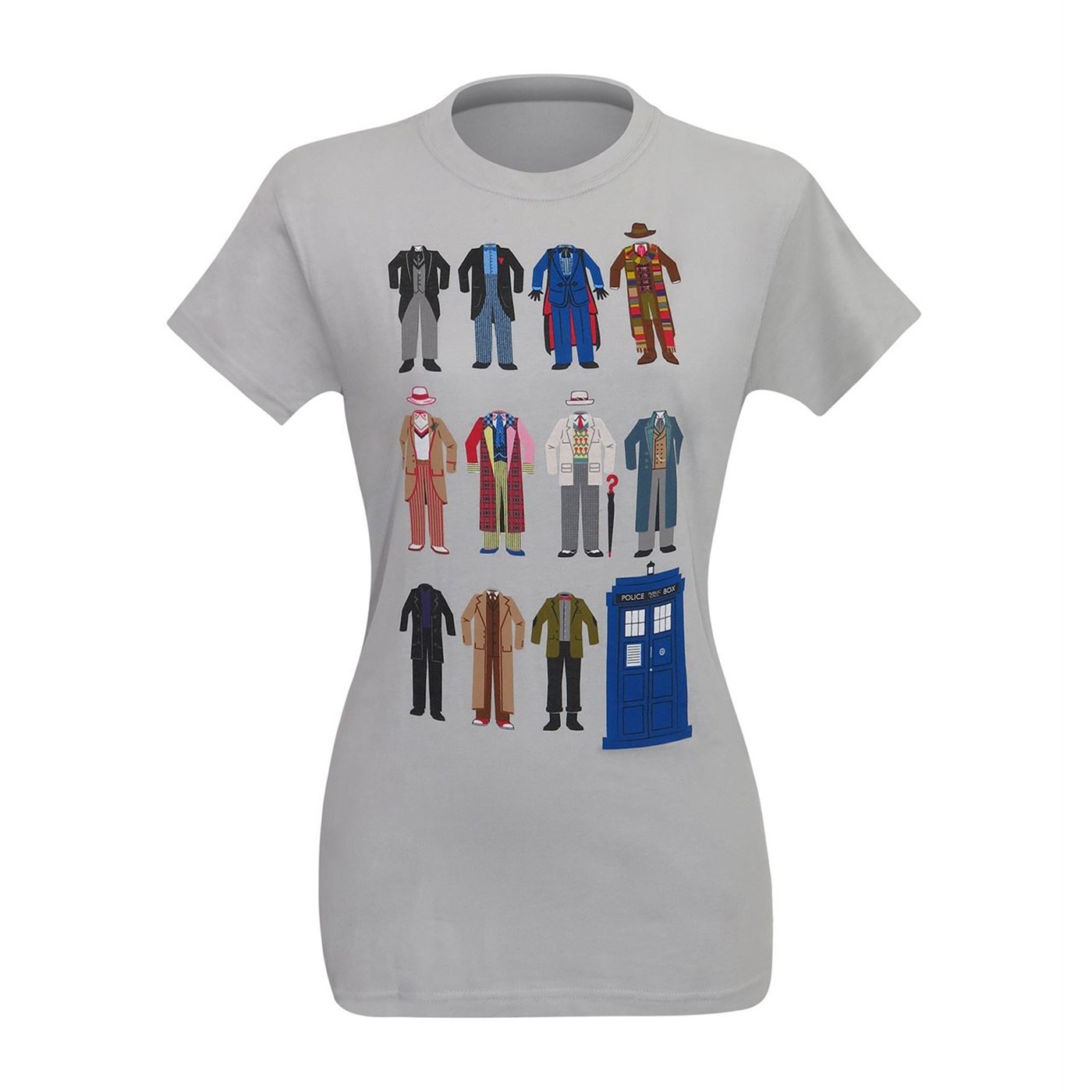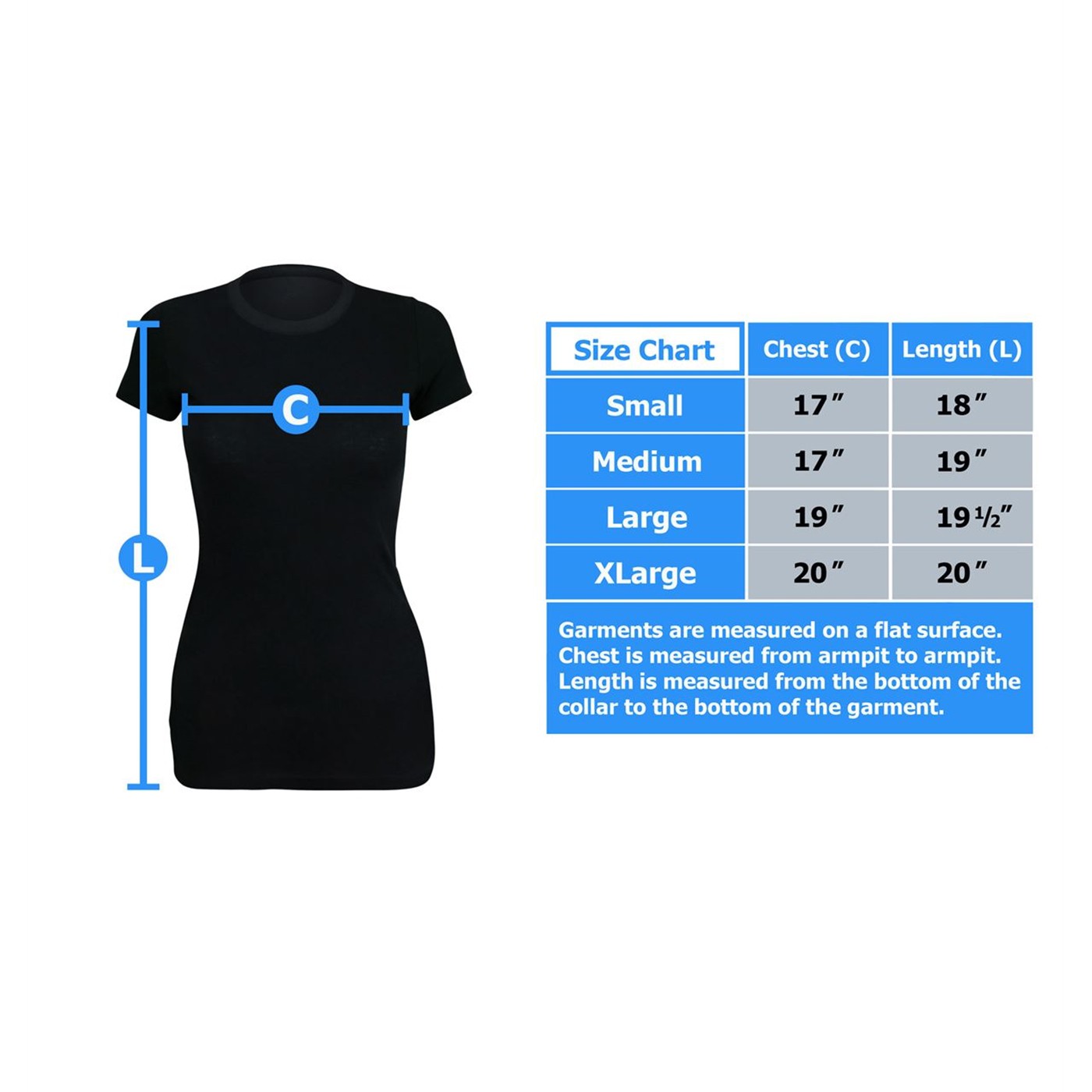 Dr. Who Minimalist Doctors Women's T-Shirt
$26.00
Out Of Stock
Hankering for a women's Doctor Who t-shirt adorned with the specific, colorful apparel of eleven famous Time Lords and their very dependable TARDIS? Then allow us to sate your hankering with our Dr. Who Minimalist Doctors Women's T-Shirt!

Made from 100% cotton, this soft, silver Dr. Who t-shirt for women features the well-worn wardrobe of Doctors 1-11. I guess Peter Capaldi doesn't rate? What a crock of (**insert expletive HERE**)!

The Doctors' detailed wardrobe is, as previously mentioned, very detailed, perfectly conveying the intricacies of preferred time travel-wear, including the Fourth Doctor's multicolored scarf and vest, and the Sixth Doctor's plaid trench coat, striped yellow pants, and question mark-layered lapels.

One might be tempted to cut these designs out and apply them to one's paper Dr. Who dolls. Please control oneself.
More Details
Product Category:
Clothing & Apparel,
T-Shirts