Ghost Rider Masked Costume Hoodie
$33.99
Reg.$69.99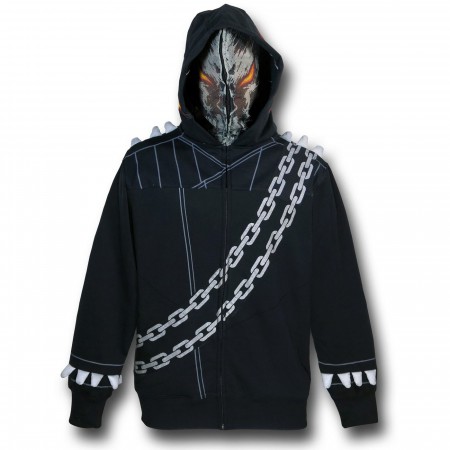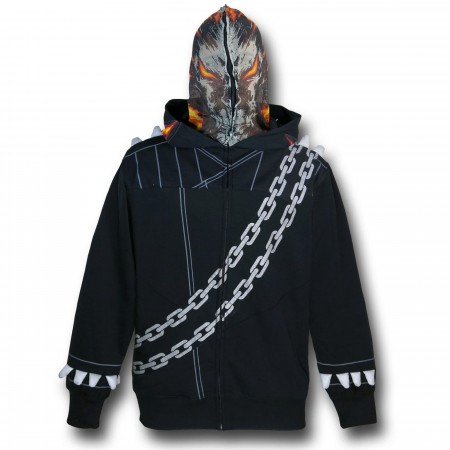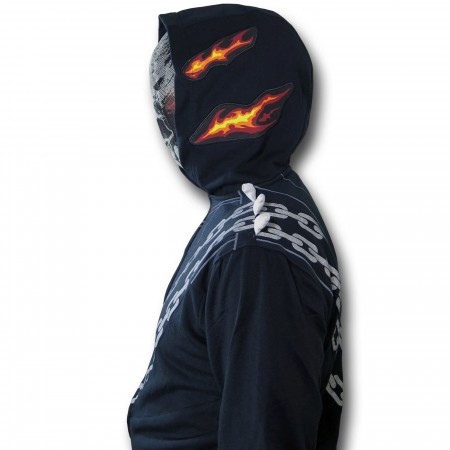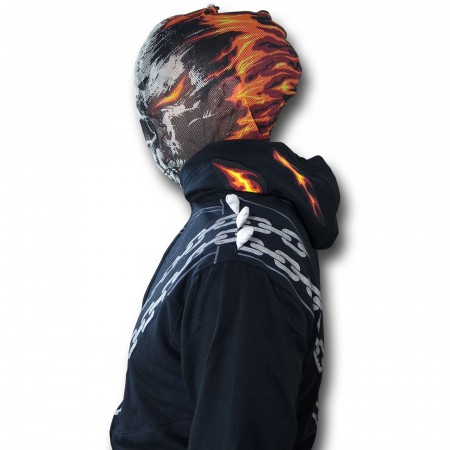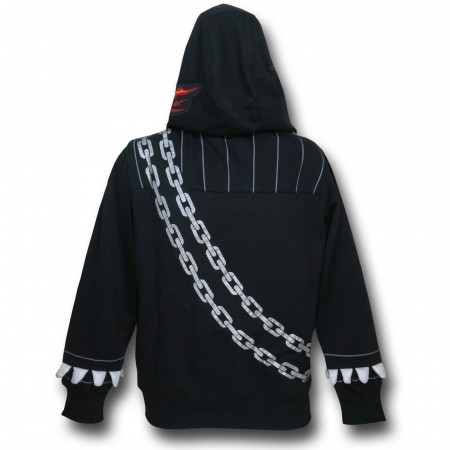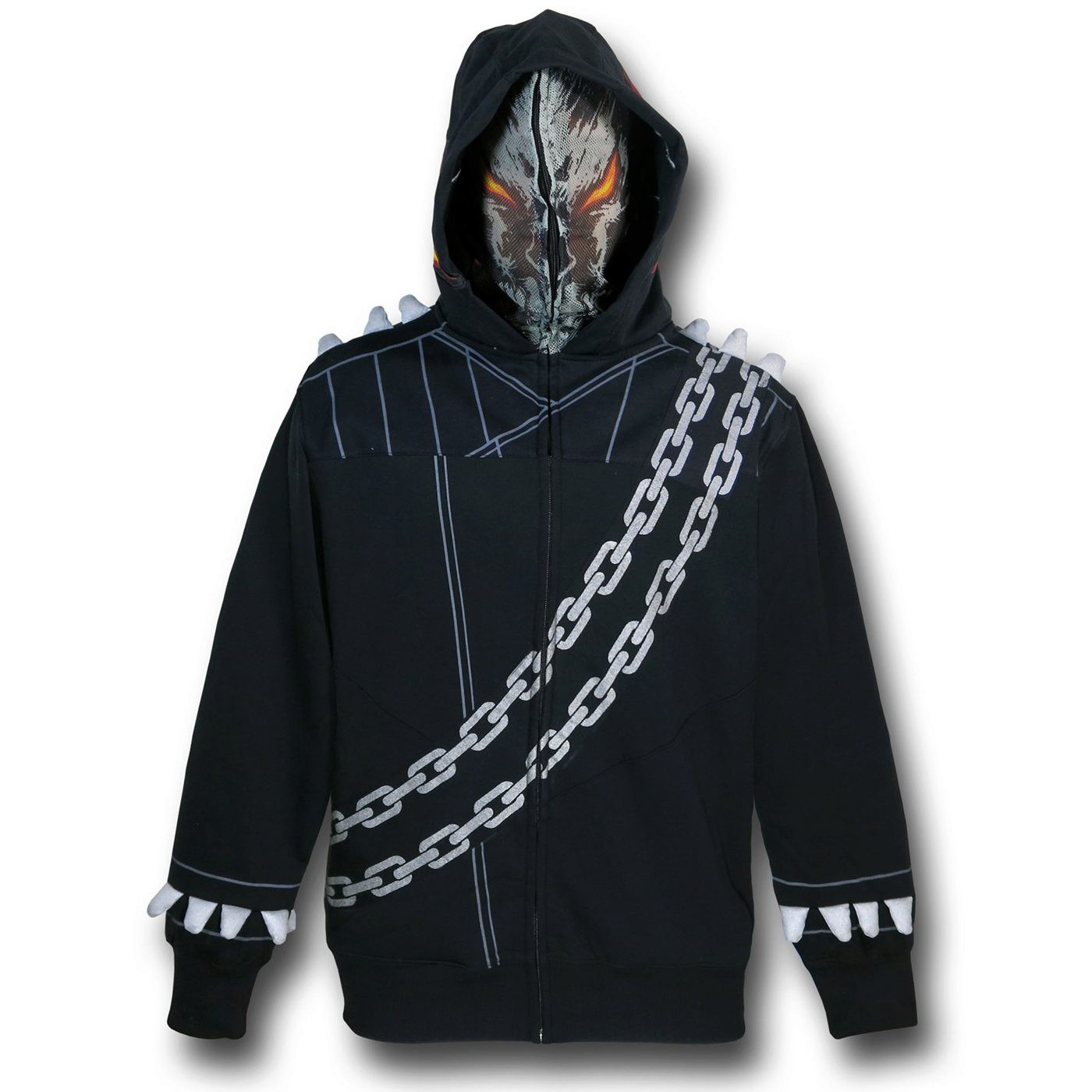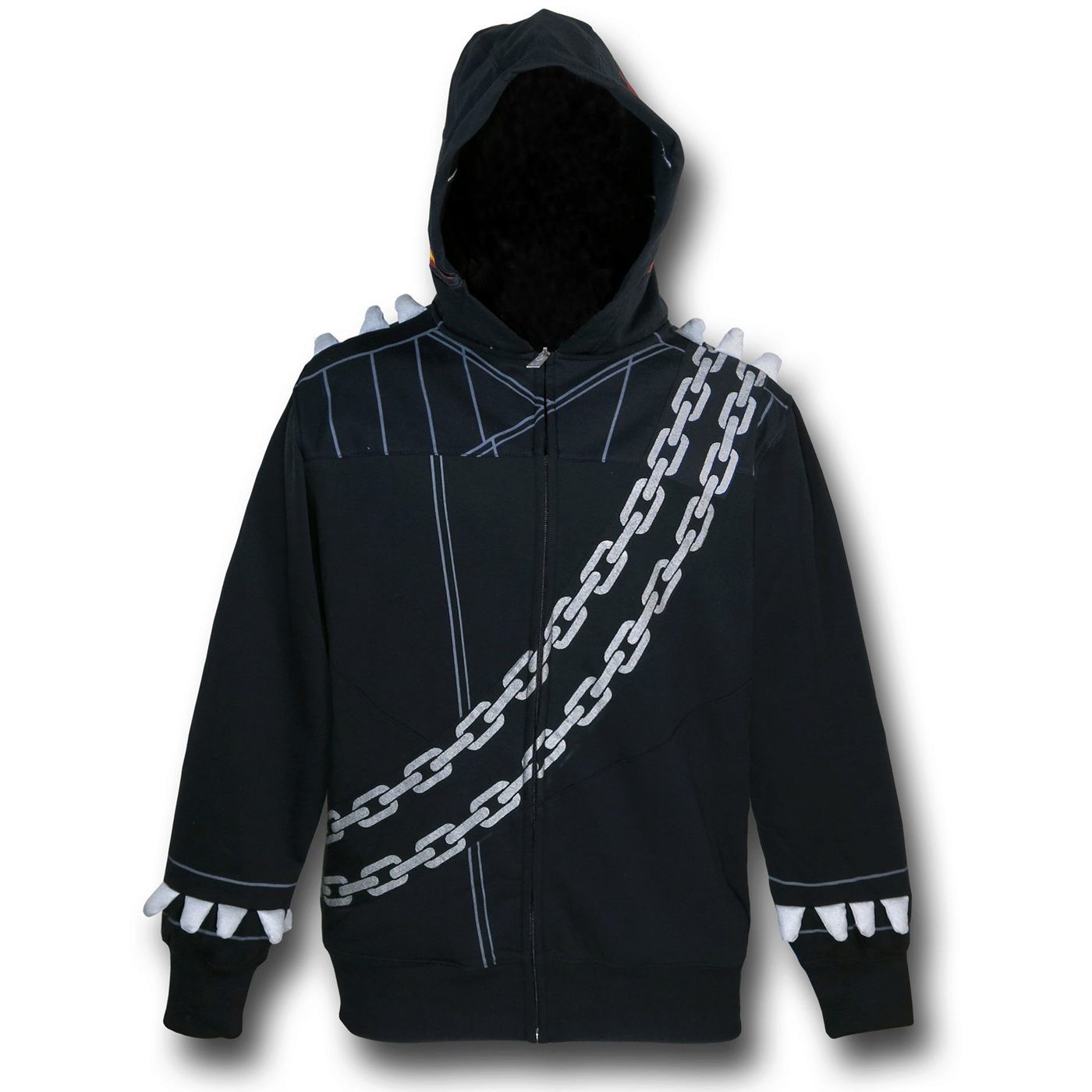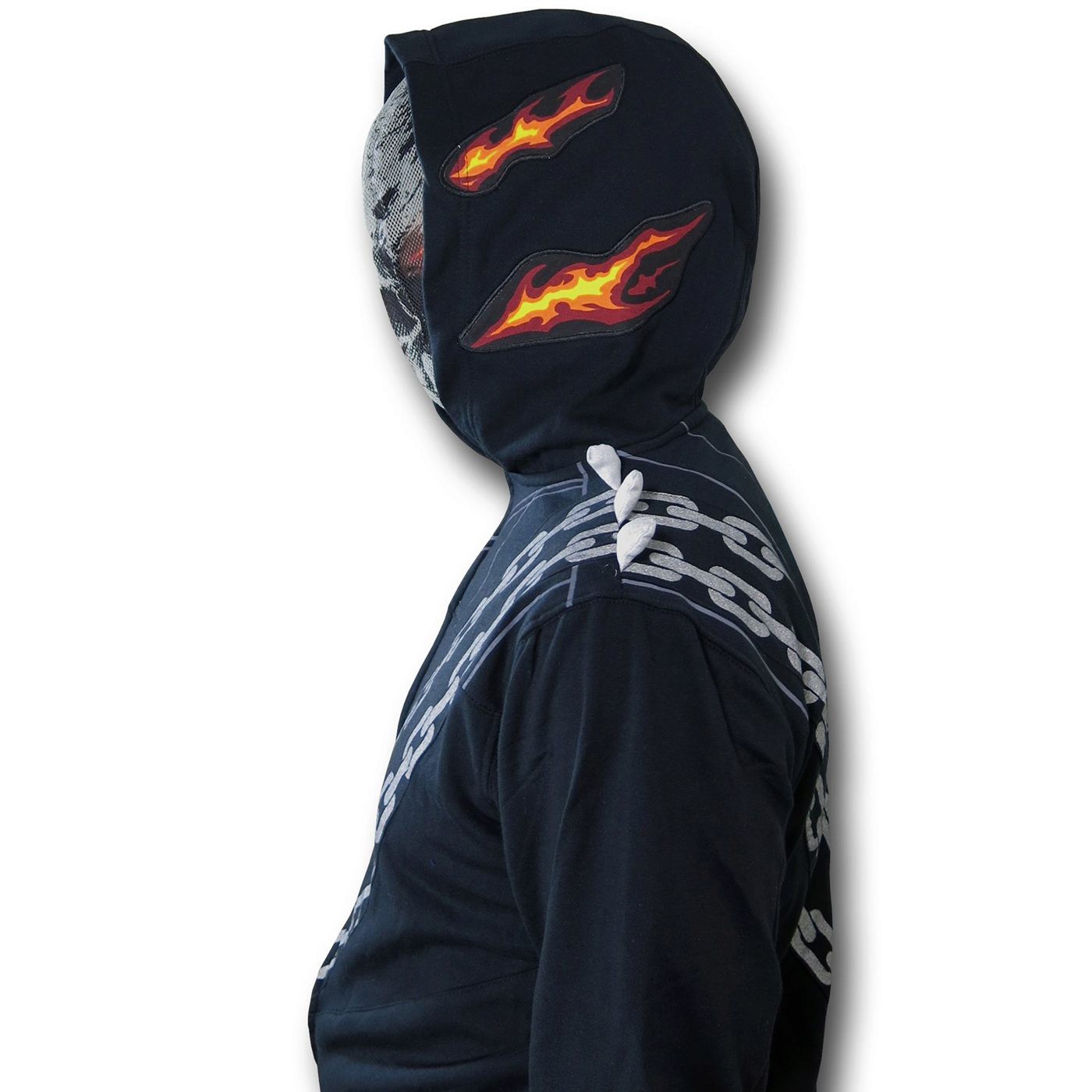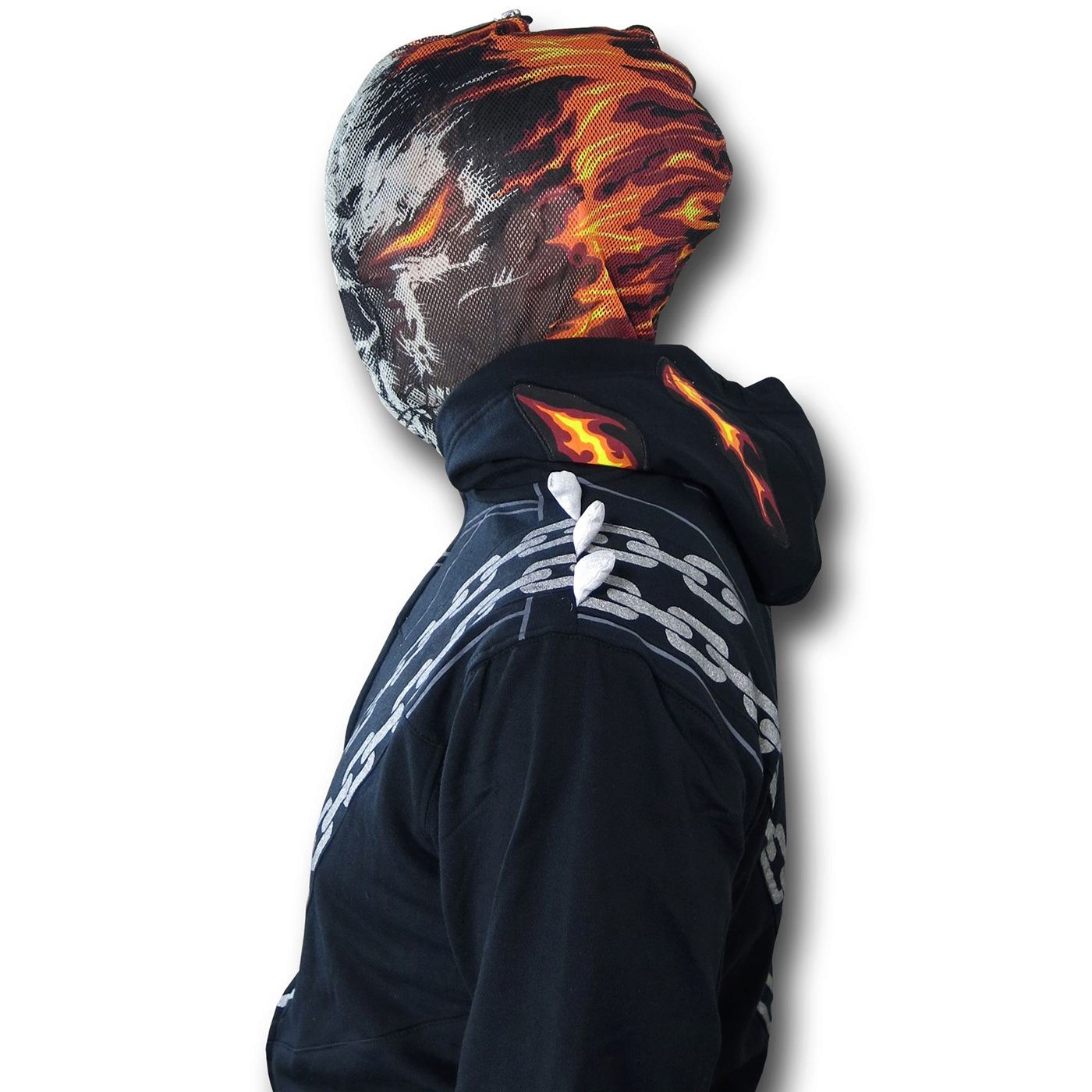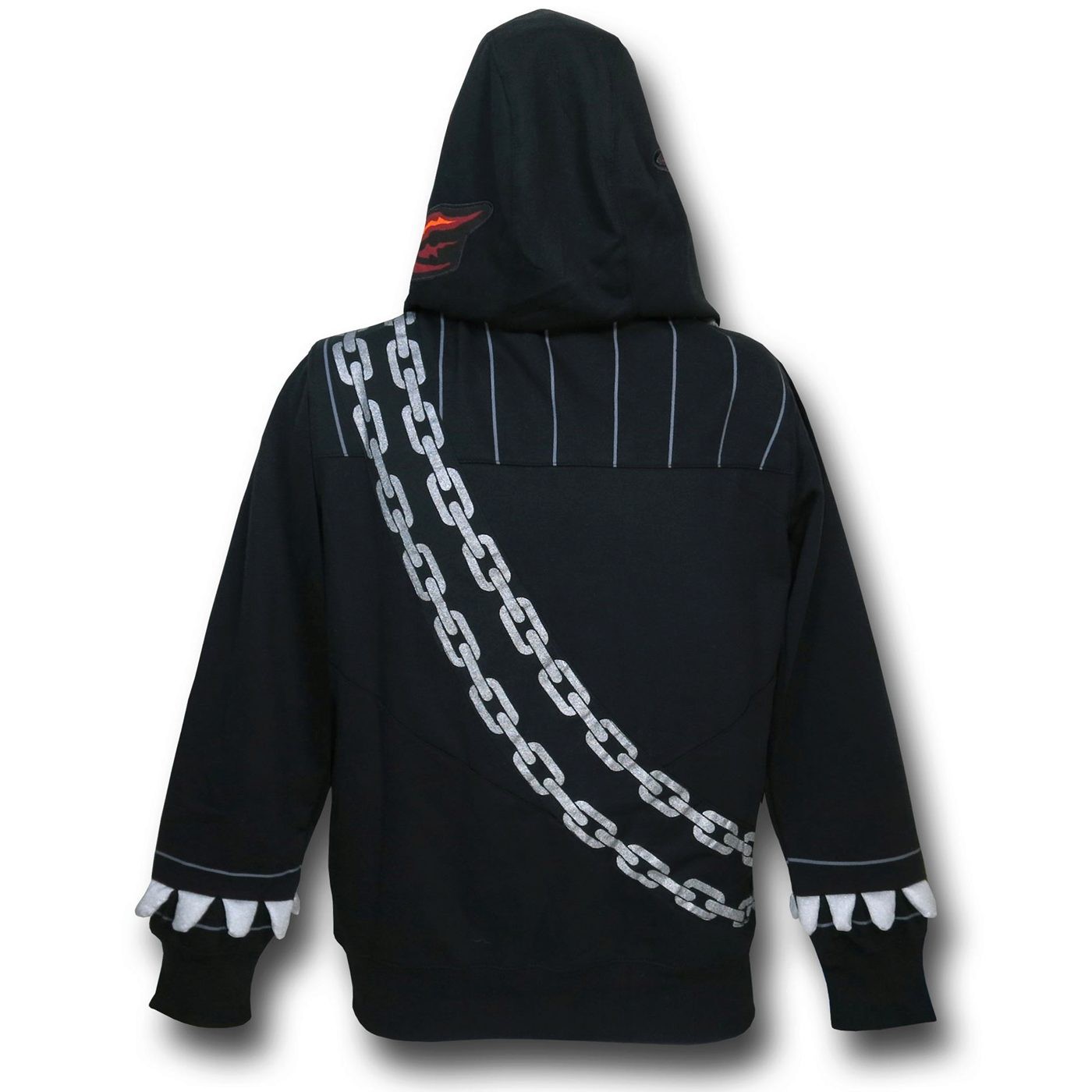 Ghost Rider Masked Costume Hoodie
$33.99
Reg.$69.99
Out Of Stock
You've spent hours looking at yourself in the mirror, practicing your Penance Stare. You started working on it way back when you first learned of Marvel's Spirit of Vengeance, but then you saw Ghost Rider 2 and saw Nicholas Cage's command performance and realize you have a lot of work still to go. A lot. We can save you a bit of the legwork with this fine 60% cotton 40% polyester Ghost Rider Masked Costume Hoodie, emulating your favorite stunt driver-turned-demon-host! That's actually a bit wonky to get on a business card. Still, the zip-up Ghost Rider Masked Costume Hoodie is perfect and has non-spiky faux spikes on the sleeves and shoulders, while the hoodie is a split hood allowing you to don the likeness of a flaming skull without committing to said hood. We wouldn't suggest doing any stunt-driving with the skull on though...your adoring fans won't be able to see your face!

More Details
Product Brands:
Ghost Rider
Product Category:
Clothing & Apparel,
Sweatshirts & Hoodies
Reviews of Ghost Rider Masked Costume Hoodie
raffaman1
Orange County, CA
I am a big Ghost Rider fan. This was a necessity for my collection.
Submitted 5 years ago
Skywarp865
Sackville, NS
This is one of my new favorites. I have 14 other hoodies and had chosen to take a break from buying them, but then I saw this and another one and decided to get them. The hoodie is well made and feels great. My only problems are some of the spikes don't stay in position and the nose on the face is a little uneven. Aside from that, this is for anyone with the Spirit of Vengeance within.
Submitted 4 years ago
Ransak
Dayton, OH
I own about 10 different full face hoodies (don't judge me!), but this one is probably my favorite. It did require some modifications, however; the 'spikes' on the cuffs and shoulders just don't look right. They're a silver-ish, slightly reflective material, but the amount of padding they have inside each is VERY inconsistent, as a result some stand, some lie, and they just don't look very spike-like. I (very carefully) removed all of them and replaced the shoulder spikes with actual spikes, and now this hoodie looks 100x better. If you're a GR fan it's a minor modification worth doing, and with the mesh face being separate from the hood, this is one of the best looking hoodies (visibility is great with this one as well). Just be prepared to not be happy with the spikes.
Submitted 5 years ago
James
Signal Hill, California
I have NEVER seen this design before being that my local Wal-Marts and Targets only carry Batman, Superman, Captain America, Deadpool, Punisher, Spider-Man, and on rare occasion, Iron Man, so as soon as I saw this I didn't have to think twice. I absolutely love this hoodie and it's actually quite comfy to boot. A "must-have" for all Ghost Rider fans everywhere!!!
Submitted 2 years ago
Jeshua, SuperHeroStuff.com fan
Wosster, OH
Submitted 2 years ago
BlackGayComicGeek
New Jersey
It's very comfortable. It's quite pricey though
Submitted 1 year ago
Remi
NJ
Great size, good fabric, and very comfortable!
Submitted 2 years ago
Kevin
Chicago
Submitted 1 year ago