Hydra Agent Bob Men's T-Shirt
$8.99
Reg.$21.99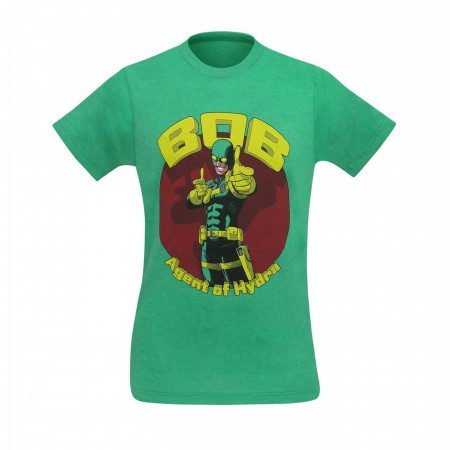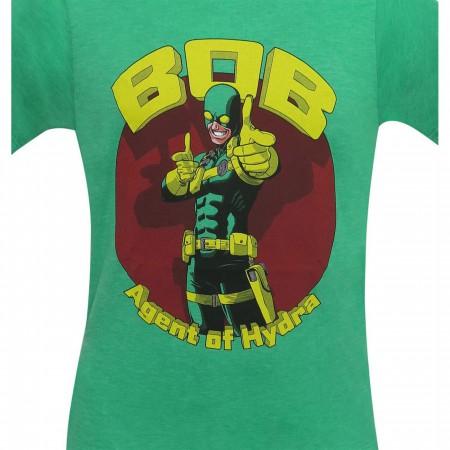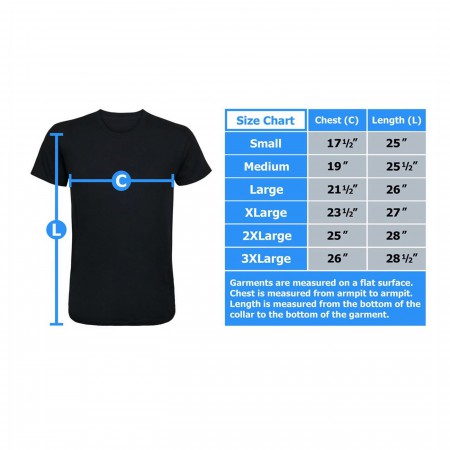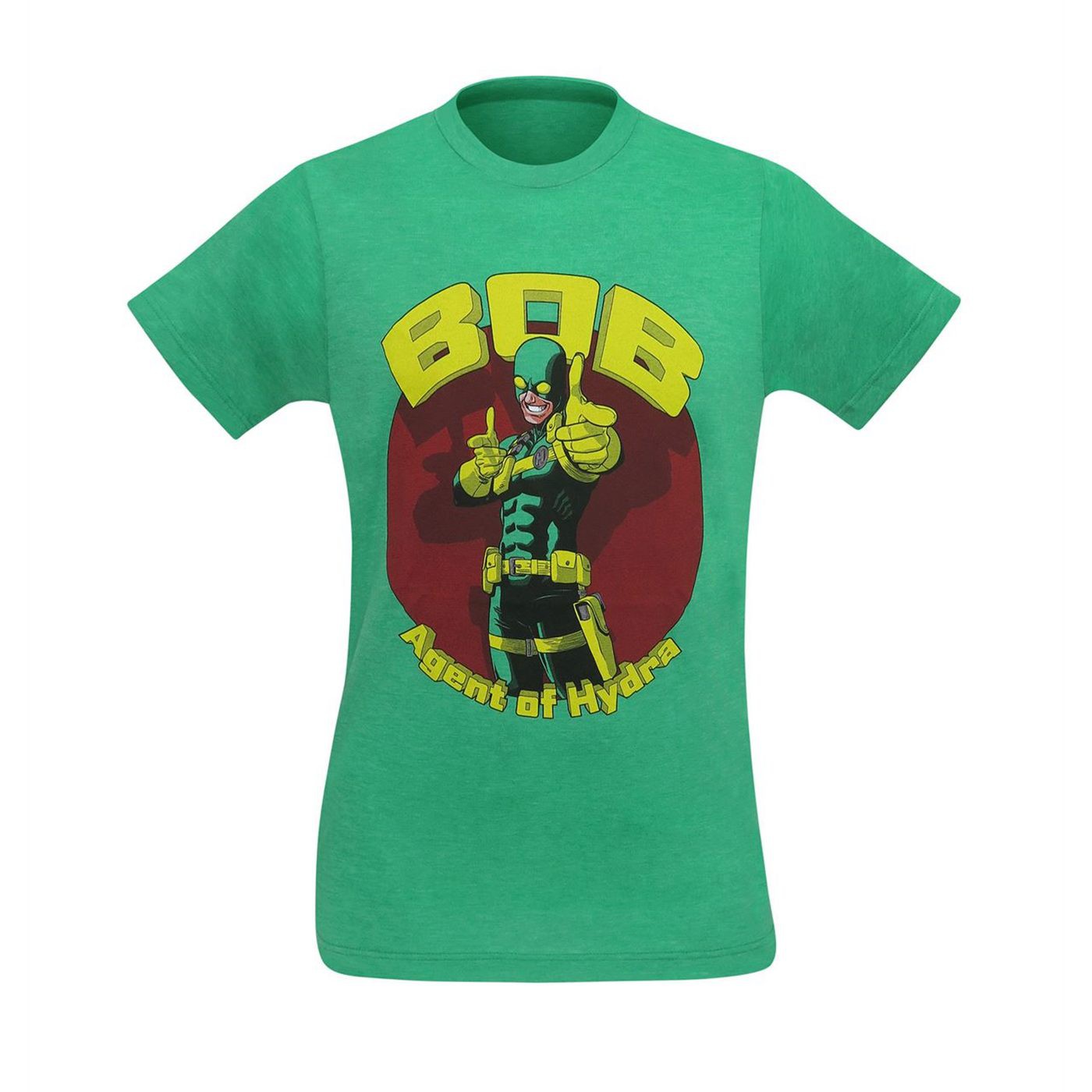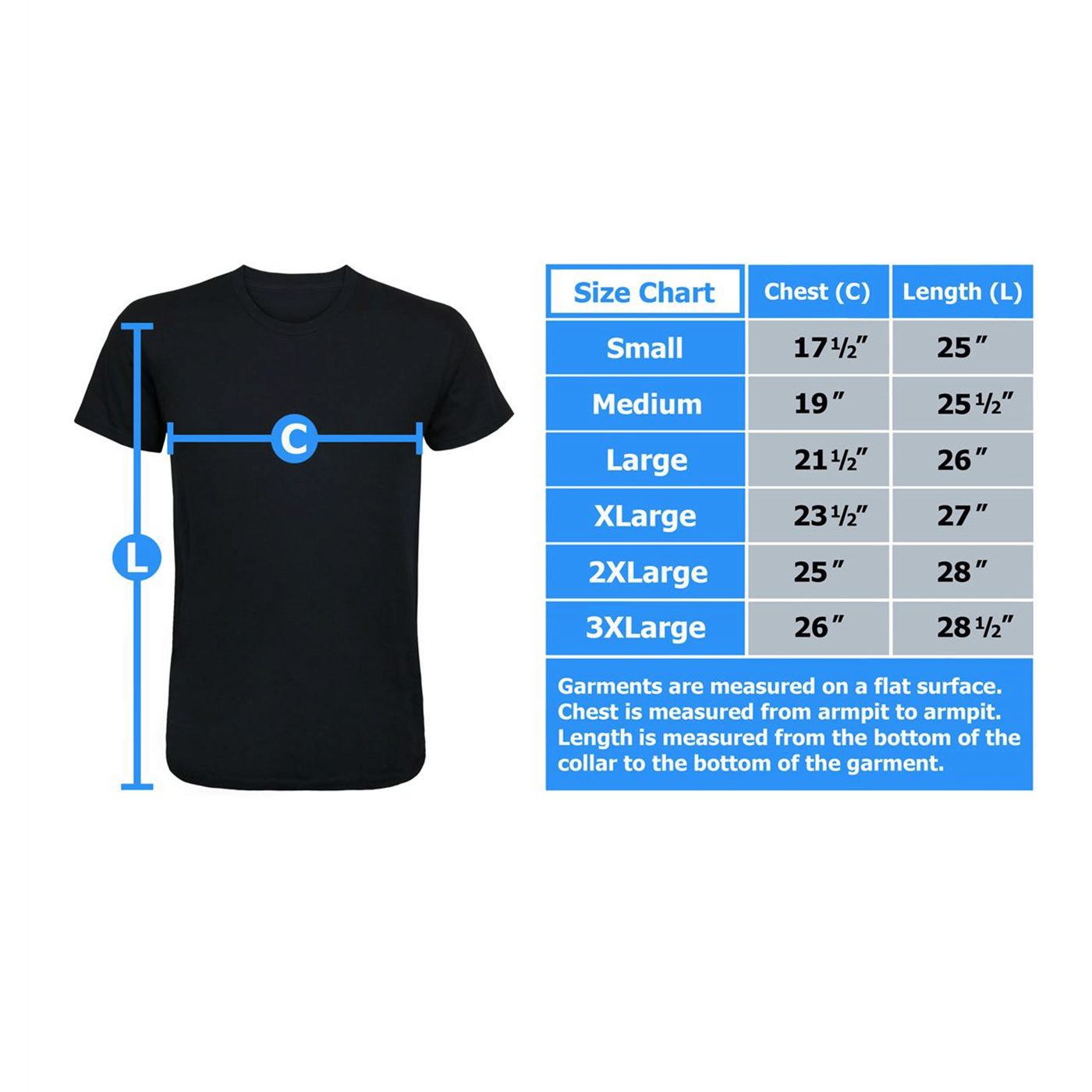 Hydra Agent Bob Men's T-Shirt
$8.99
Reg.$21.99
Out Of Stock
Made from 65% polyester and 35% cotton, our soft, heather green, Hydra Agent Bob Men's T-Shirt features a pronounced image of yes, you guessed it, Bob: Agent of HYDRA!

And I mention "heather" since we have a subtle marbling effect occurring here created by the stylish interweaving of lighter threading.

Sure, Bob's an interesting everyman who turned to an international terrorist organization for medical benefits, steady hours, all the overtime one could ever want, and a "sky's the limit," always-promoting-from-within work culture.

All that world-conquering business? It's simply bravado. Captain America? Bob's never met him, nor have his fellow agents. Although, Bob met Deadpool once. Changed his life for the better, sure, but he lost those great benefits.

Thankfully, Bob managed to strike a merchandising deal allowing for this sweet Hydra Agent Bob t-shirt, part of a product line supporting his best-selling autobiography titled, The Enticing, Career-Friendly World of Global Super-Villainy.
More Details
Product Category:
Clothing & Apparel,
T-Shirts
Reviews of Hydra Agent Bob Men's T-Shirt
Kyle Smith
Shawnee Ok
Love the fact it's a lesser known character and still something they stock.
Submitted 2 years ago