Women of Marvel Throw Blanket
$34.99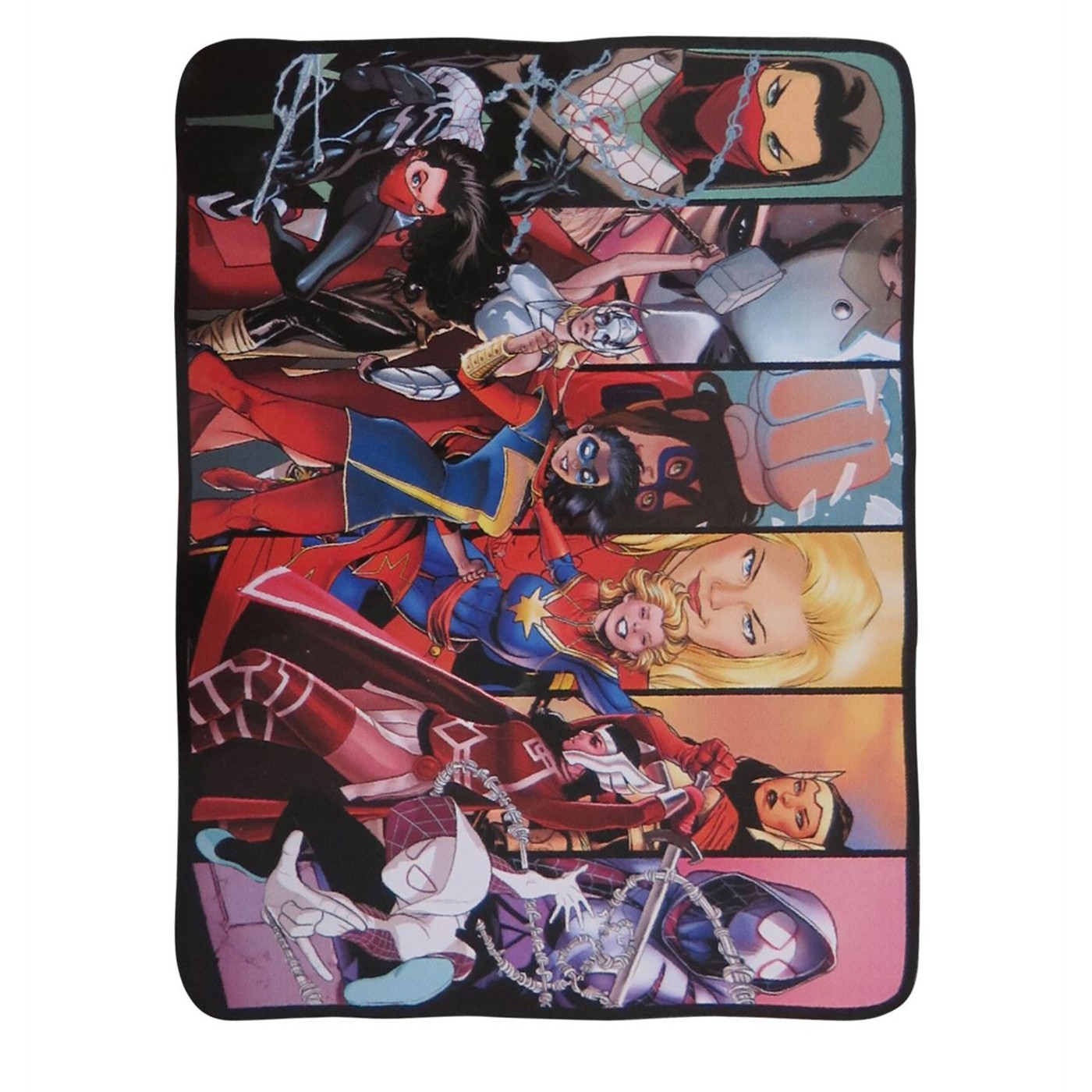 Women of Marvel Throw Blanket
$34.99
Out Of Stock
Made from 100% polyester, this super-soft Women of Marvel Throw Blanket features wonderful illustrations of Marvel Comics' premier super-women, including Silk, Thor (aka, Jane Foster), Ms. Marvel, Captain Marvel, Lady Sif, and Spider-Gwen.

Measuring 45" x 60" and rendered in comforting fleece, this Marvel blanket features a bevy of sharp, full-color illustrations of powerful, incomparable women. ROLL CALL!

Left to right:

Silk: After Peter Parker received his legendary spider-bite, that irradiated little darling bit Cindy Moon in the ankle before it went to irradiated spider-heaven. The result? Yep, spider-powers.

Thor/Jane Foster: Thor's on-again/off again romance, Jane Foster, was deemed worthy by Thor's hammer. Thor? Apparently, he's no longer worthy.

Ms. Marvel/Kamala Kahn: A density-shifting Inhuman teenager influenced by the heroic exploits of...

Captain Marvel/Carol Danvers: Military officer accidentally imbued with psychedelic Kree super-science granting her extraordinary strength, flight, and crippling iridescence.

Lady Sif: An Asgardian warrior whose prowess on the battlefield is matched only by Thor.

Spider-Gwen: A Gwen Stacy from another Earth who received that famous spider-bite in lieu of Peter Parker, a jealous victim of bullying who eventually turned into The Lizard. Got it?
More Details
Product Brands:
Marvel Teams
Product Category:
Home & Decor,
Bed & Bath,
Blankets & Sheets,
Throw Blanket