Spiderman Red Stainless Steel Pendant Necklace
$24.99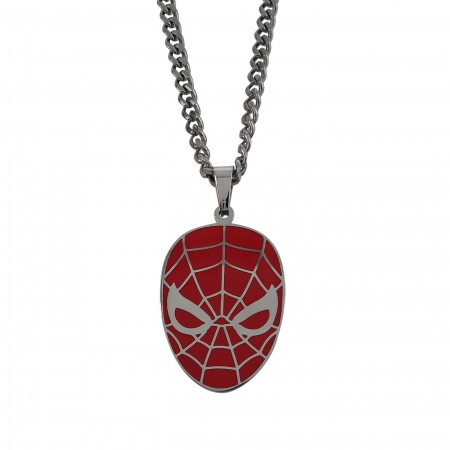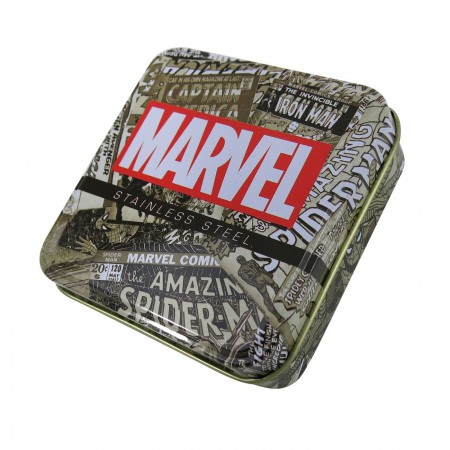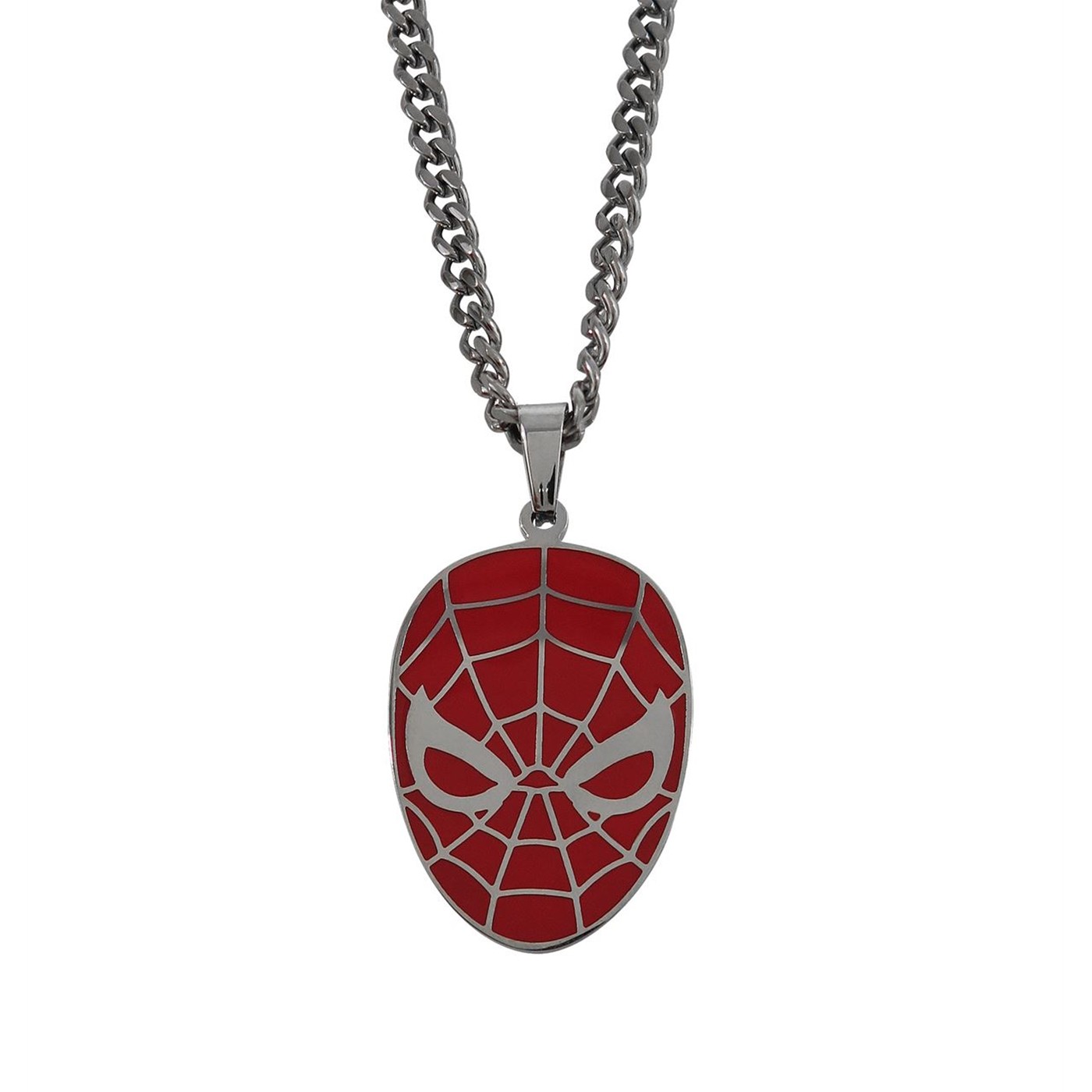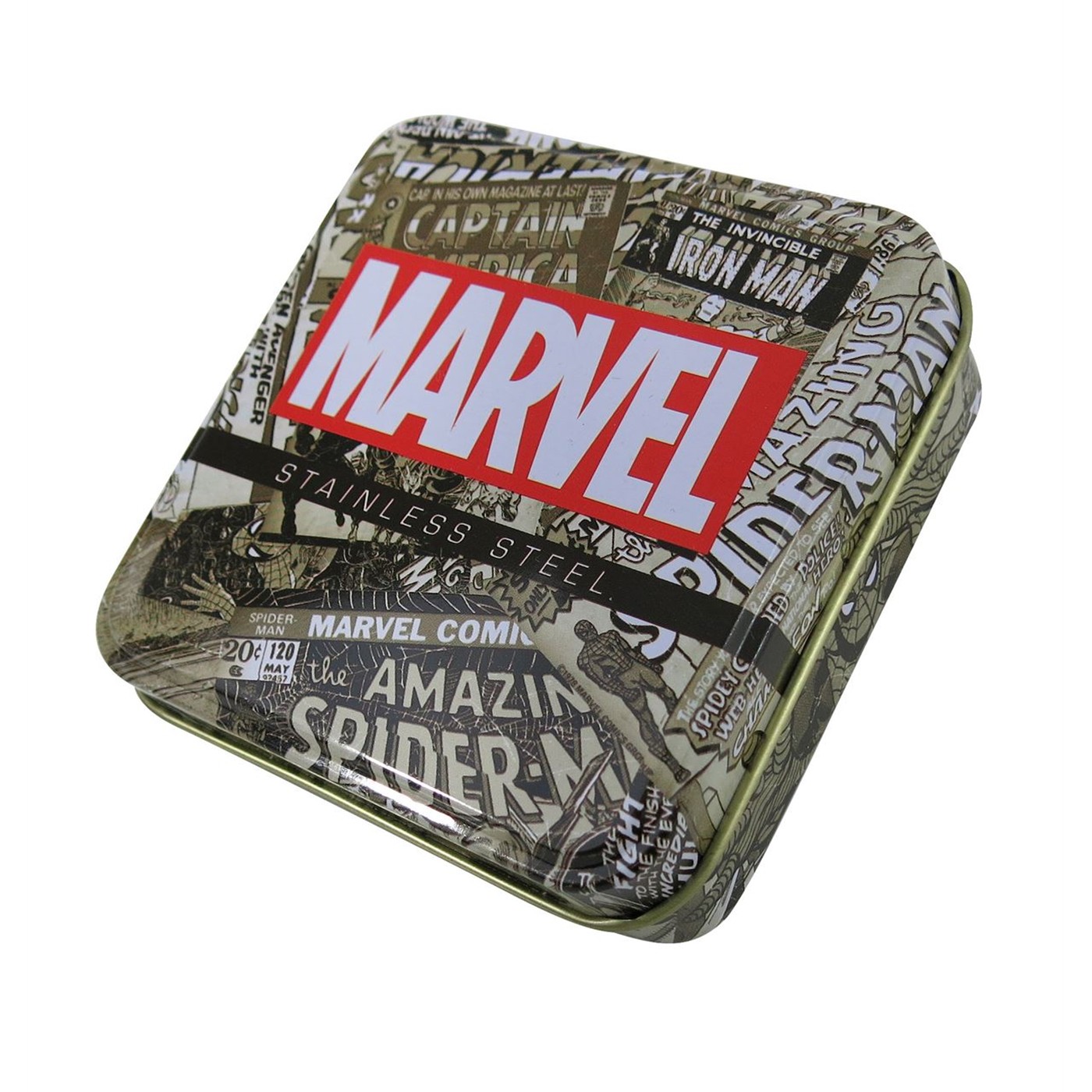 Spiderman Red Stainless Steel Pendant Necklace
$24.99
Out Of Stock
Made from sturdy (and reflective) stainless steel, our Spider-Man Red Stainless Steel Pendant Necklace features a dangling Spider-Man cranium intricately layered in characteristic webbing. 

Flawlessly colored in red enamel, this much-cooler-than-your-Pikachu-pendant Spider-Man pendant measures about 1" across. 

A thick clasp connects the sparkling, adjustable chain, which measures roughly 10" long before utilizing the always handy, always dependable adjustment feature (as in, a much smaller clasp meant to grasp any link in order to properly wrap the thing around your unusually "thick" neck).

Besides the Spider-Man-themed Spider-charm dangling from an adjustable chain (and feeling EXTREMELY guilty about it), our spectacular Spider-Man necklace comes in a collectible, tin "case" (or "box-thing").

MARVEL at the giant...uh... Marvel logo!

Be AMAZED with the arbitrary slathering of classic MARVEL comic book covers (featuring, on occasion, Spider-Man!)

So, when you're done wearing this extravagant Spider-Man pendant -- something Peter Parker could NEVER afford for M.J. on a freelancer's meager salary --feel free to store it in the included, collectible box!

Here's the math: Spider-Man pendant + collectible MARVEL box = your new Spider-Man pendant.
More Details
Product Brands:
Spider-man
Product Category:
Accessories,
Jewelry,
Necklaces