Star Wars Last Jedi Sad Porg Funko Pop Bobble Head
$9.99
Reg.$12.99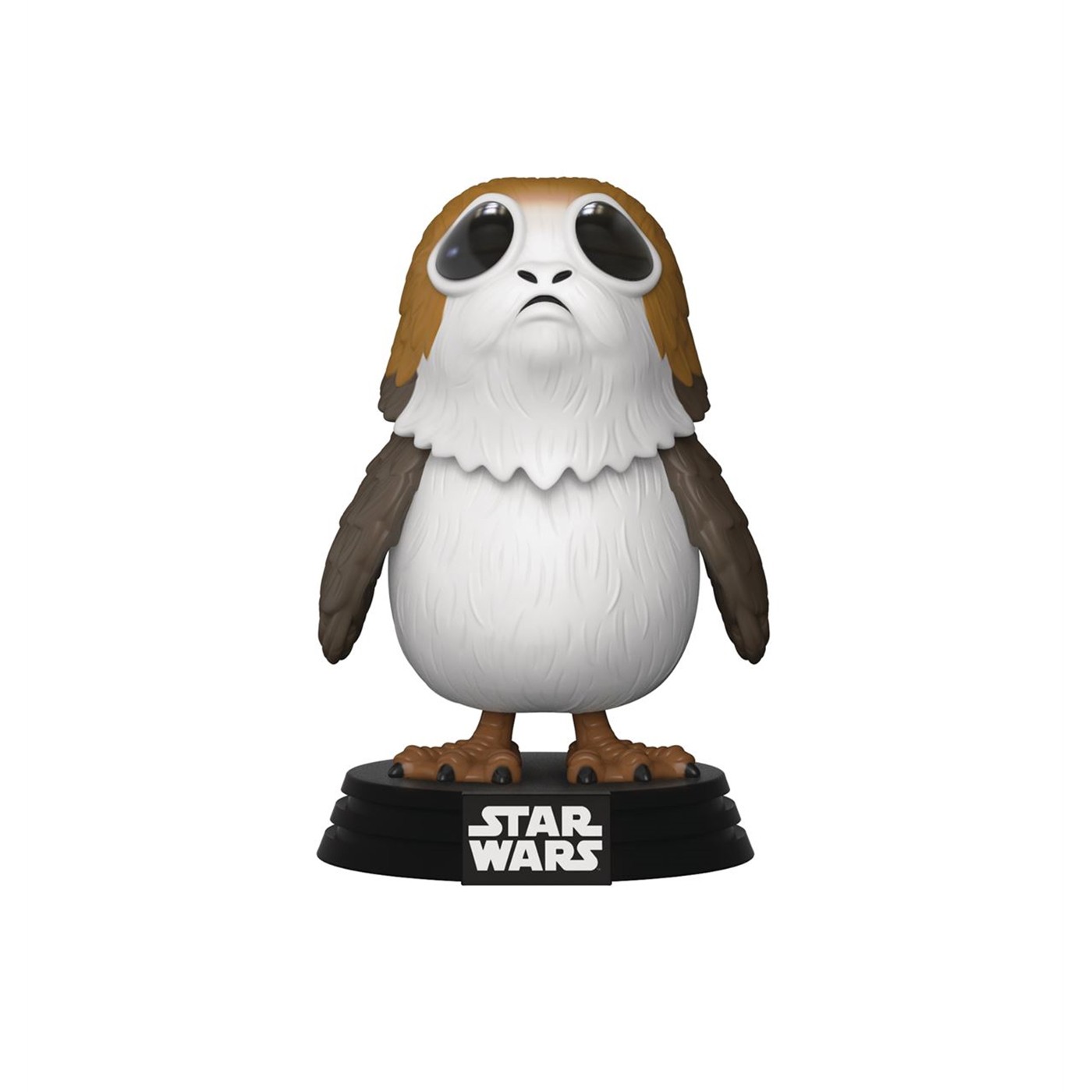 Star Wars Last Jedi Sad Porg Funko Pop Bobble Head
$9.99
Reg.$12.99
Out Of Stock
Not as sad as Luke.

Luke's self-induced exile to the planet Ahch-to has been an unpleasant, but apparently necessary, experience. Lamenting the betrayal of Kylo and his supporters, Luke "fled" to Ahch-to in order to stew in silence.

Occasionally, an especially brave Porg will emulate the disheveled Jedi with an incredibly accurate "sad face." Initially, Luke is appreciative. And then he eats it.

The Star Wars Last Jedi Sad Porg Funko Pop Bobble Head is an accurate, collectible reproduction of Ahch-to's indigenous bird-thing that will perhaps end the Ewoks' reign of 'cutest Star Wars creature ever'.

Based on its appearance in the latest Star Wars episode, The Last Jedi, this collectible, soft-vinyl figure from FUNKO presents a dour, fully-feathered avian teddy bear determined to interpret Luke's crippling depression.


More Details
Product Brands:
Star Wars
Product Category:
Toys, Games & Collectibles,
Bobble Heads