Star Wars Last Jedi BB-9E Projector Pen
$3.99
Reg.$4.99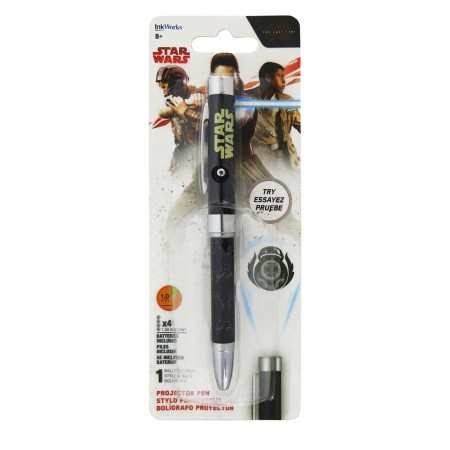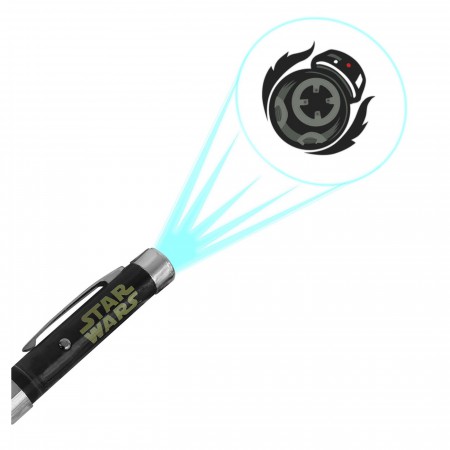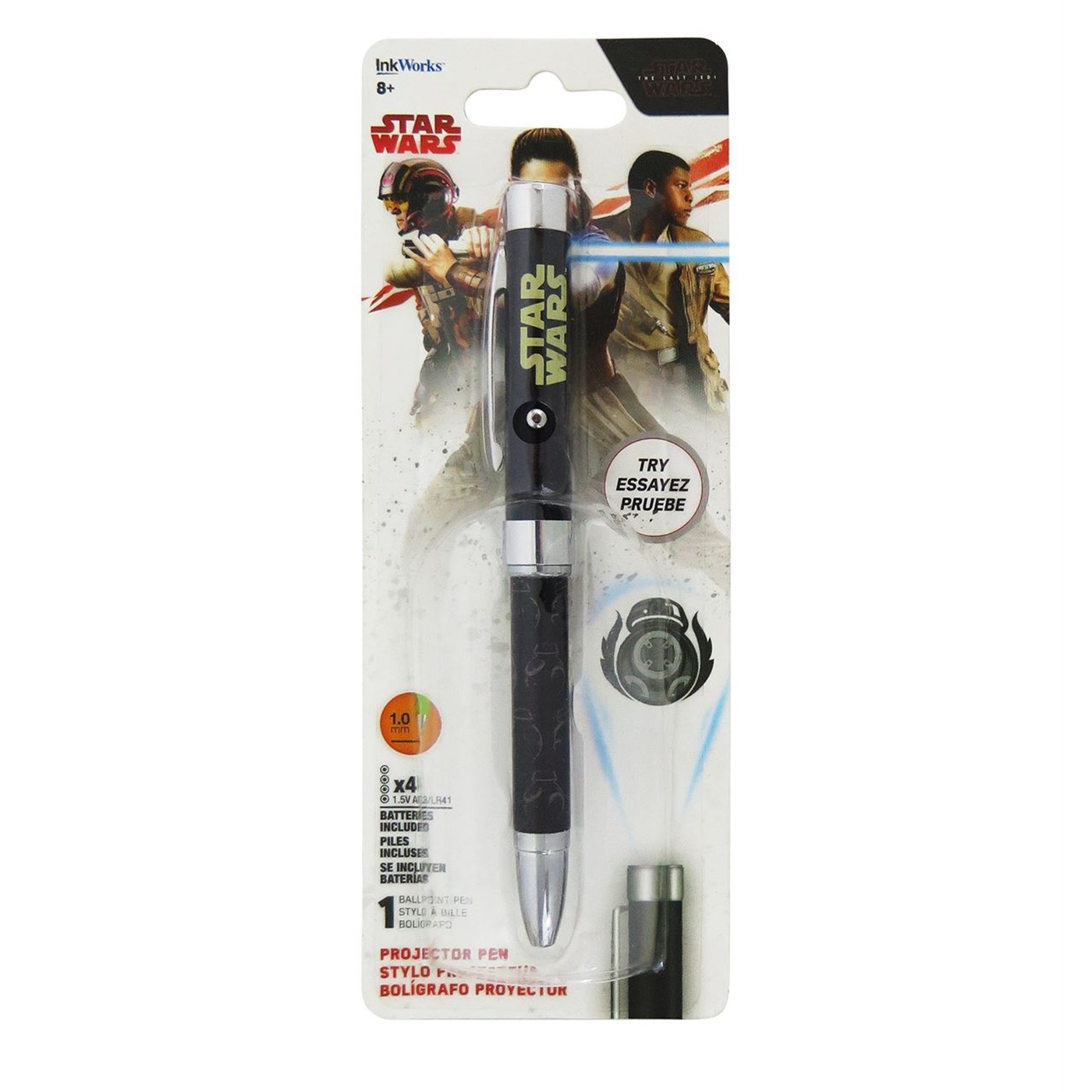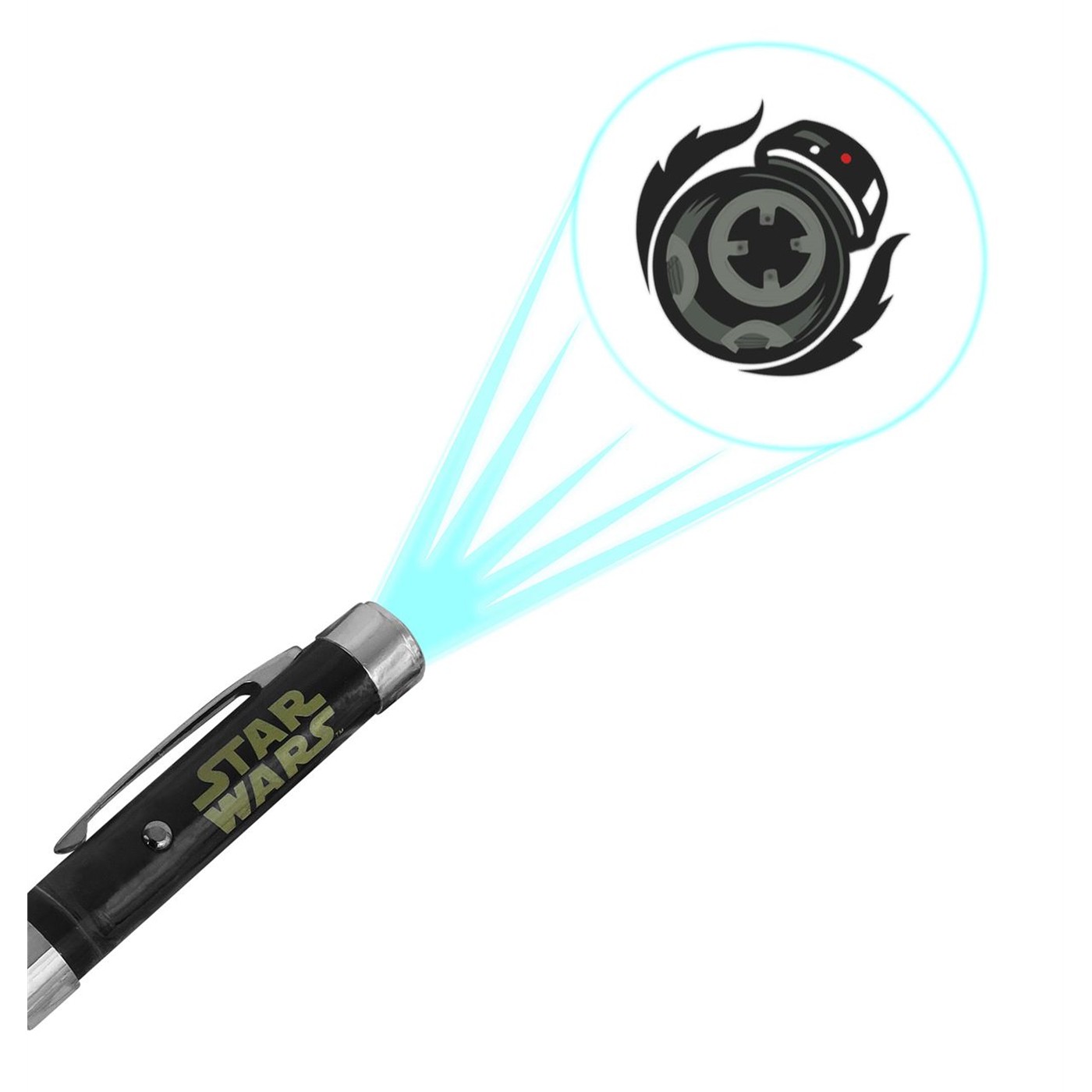 Star Wars Last Jedi BB-9E Projector Pen
$3.99
Reg.$4.99
Out Of Stock
Introducing BB-8's equal and opposite number.

One of the highlights of Star Wars the Last Jedi was the knock-down, drag-out fight between the Rebellion's Resistance's BB-8 and the Empire's First Order's BB-9E.

Yes, they scorched each other with lighters and impaled each other with jagged bottle openers for 3/4 of the film -- a ghastly sight that should have pushed the film into a well-deserved R-rating.

And yes, BB-8 was eventually victorious, but the BB-9E put up one hell of a fight. Since his likeness is nearly nonexistent in the usual slew of movie-related products or promotions, we decided to produce a pen in his name -- the Star Wars Last Jedi BB-9E Projector Pen.

And folks, this isn't just any old BB-9E pen, it's a PROJECTOR PEN! Press the silvery button and PROJECT an image of the late droid on walls, ceilings, TV screens, and the forehead of a perpetually napping grandparent.

And yes, there are 2 licks of encircling flames exemplifying his fiery demise. It's stylish, and also a little heart-wrenching. 
Batteries included
Uses four 1.5V batteries



More Details
Product Brands:
Star Wars,
Star Wars The Last Jedi
Product Category:
Books, CDs & DVDs,
Stationery,
Pencils & Boxes