Boba Fett Clan Symbol Bi-Fold Wallet
$24.99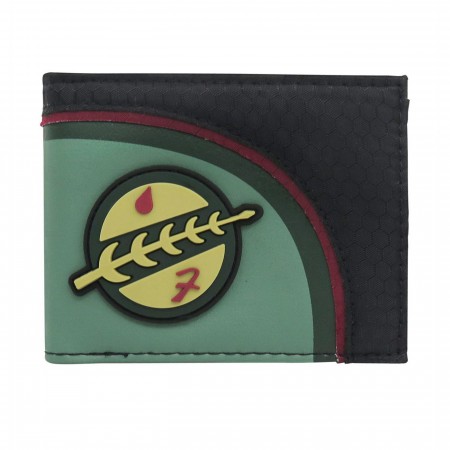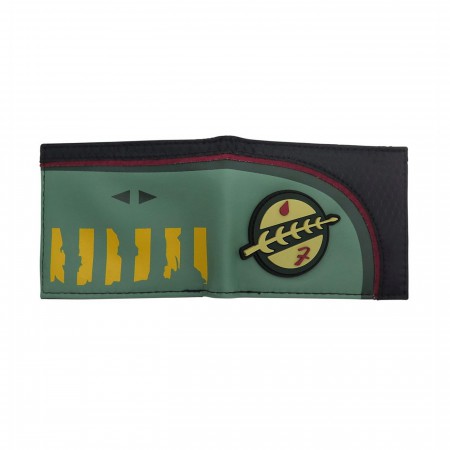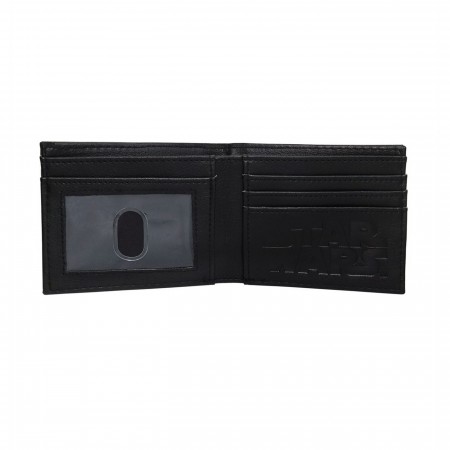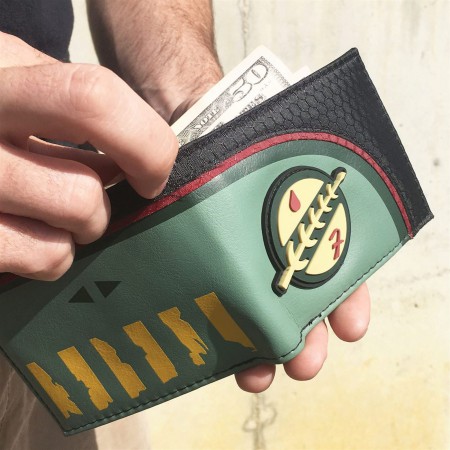 Boba Fett Clan Symbol Bi-Fold Wallet
$24.99
We'll let you know as soon as the item is back in stock!
Boba Fett Fact: The official crest of the Fett clan represents a code of honor in Mandalorian symbology (*see below for more details).

Our Boba Fett Clan Symbol Bi-Fold Wallet perfectly conveys this meaning-filled crest, and the very costume upon which the crest resides.

How does this Boba Fett Wallet properly convey the beloved 'Fett-aesthetic'?

With the rubber Fett family crest stitched to this well-crafted Star Wars Wallet.

With armor-accurate characteristics, including a black mesh pattern and the green-colored plating complete with yellow Mandalorian text.

What's inside? On the right, 4 stitched pockets for multiple cards, coupons, and card-like items. The bottom pocket boasts an indented Star Wars logo. The left sports an ID slot covered in clear plastic. Yep, it's for your "official" Bounty Hunter license.

More Extremely Important Details About Your NEW Star Wars Wallet!
Measures 4.25" across and nearly 3.5" high (closed).
Measures 8" across and nearly 3.5" high (open).
Made from a blend of 50% polyurethane (faux leather), 40% polyester, and 10% rubber.
*More Details Regarding the Fett Family Crest!
The red droplet represents every single drop of blood spilled to fulfill their mission!
The stalk of wheat represents the Fetts' farming heritage and their ability to live off the land.
The crescents? They represent Mandalorian territories, starting with Mandalore at the bottom and ascending to smaller territories like Gargan, Ordo, Shogun, and Concord Dawn.
The "reverse f" symbol resting under the stalk represents the Mandalorian letter Roh that stands for fidelity and loyalty to "the cause."
The "spear" topping the wheat represents the Mandalorian soldier code, also referred to as the "Supercommando code."
More Details
Product Brands:
Star Wars,
Boba Fett
Product Category:
Accessories,
Wallets