Star Wars Darth Vader 64oz Growler
$59.99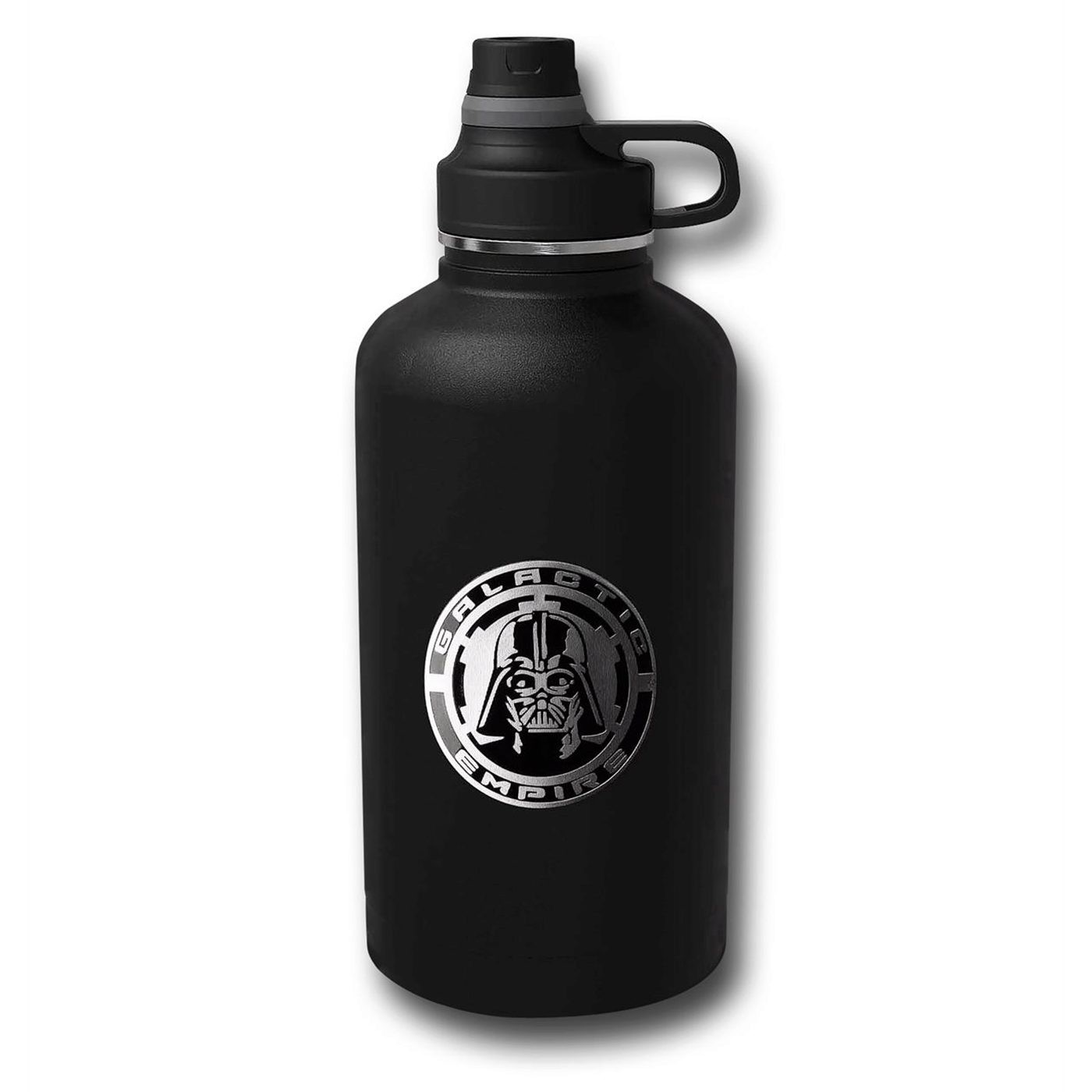 Star Wars Darth Vader 64oz Growler
$59.99
Out Of Stock
The Star Wars Darth Vader 64oz Growler might be a major component of Darth Vader's suit...but I don't think he's really using it much these days. Well, his helmet is getting used as some kind of wierd Dark-Side foci but that's besides the point. Say, I wonder where Kylo Ren got that thing? Maybe Princess Leia and Han Solo were using it as a coffee table ornament or something.
Anyways, the Star Wars Darth Vader 64oz Growler is a hardcore way to enjoy a beverage...which may or may not include alcohol. That's what these things are made for, right? Much better than Death Sticks and all that.
*On the go growlers make it simple to take a larger quantity of your favorite drink to any function.
*Bring back your favorite drink from your local brewer to enjoy later.
*Double wall vacuum insulated means drinks stay hot longer, and cold longer.
*Lid has a screw off cup that makes the opening larger, and provides a built in drinking vessel.
*Lid can be screwed off at the top, leaving a smaller opening to drink or pour from.
*Dishwasher safe
*Do not Microwave
*Out side can be wiped clean
*Do not scrub outside of bottle
*BPA free
*Made of Stainless Steel
*Capacity - 64 ounces
*Height - 10 inches
*Diameter - 3.25 inches


More Details
Product Brands:
Star Wars,
Darth Vader,
Star Wars Villains
Product Category:
Home & Decor,
Glasses & Mugs,
Water Bottles