Superman Shield Stars & Stripes Seatbelt Belt
$23.99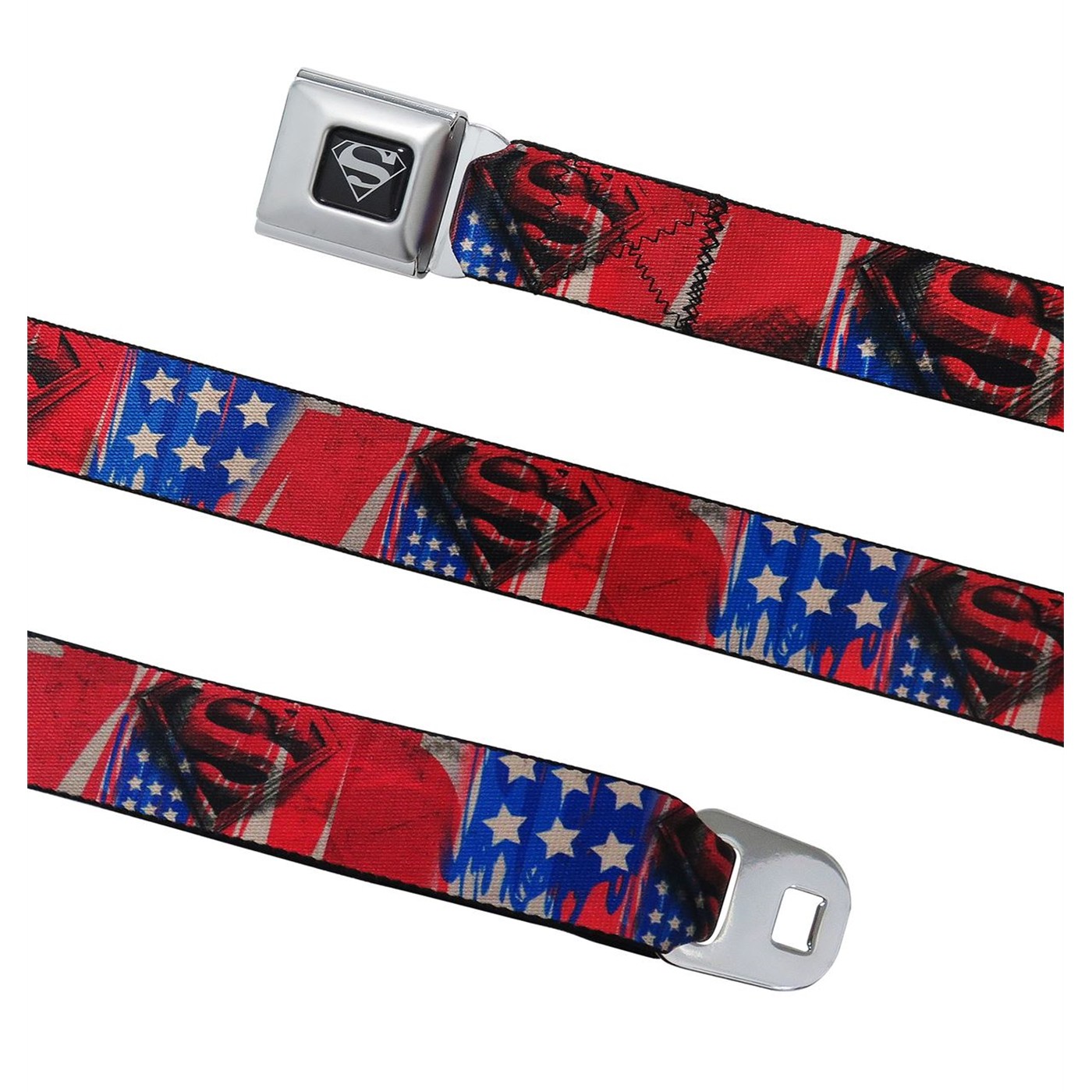 Superman Shield Stars & Stripes Seatbelt Belt
$23.99
We'll let you know as soon as the item is back in stock!
Superman punched a Nazi once.

Yes, Superman is perpetually 30 years old, so he's been socking the potato salad out of America's enemies -- both foreign and domestic -- since 1938.

And when Hitler's regime began threatening freedom on a global scale, Superman promptly flew to Germany and hurled Hitler into the sun. And yes, I'm rewriting history to sell you our Superman Shield Stars & Stripes Seatbelt Belt.

This adjustable Superman belt -- made from actual seatbelt material -- features hastily sketched Supeman symbols awash in the stars and stripes of Old Glory.

And since this is, in fact, a seatbelt, this Superman belt for men and women features a solid-metal seatbelt buckle with push-button release.



More Details
Product Category:
Clothing & Apparel,
Belts
SKU: beltsupshldstrsstrps