Superboy Knee High Red & Black Shiny Cape Socks
$8.99
Reg.$11.99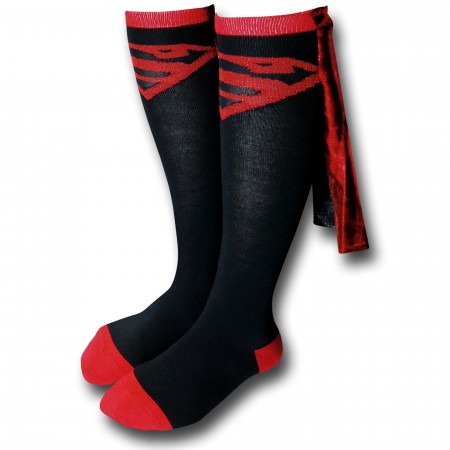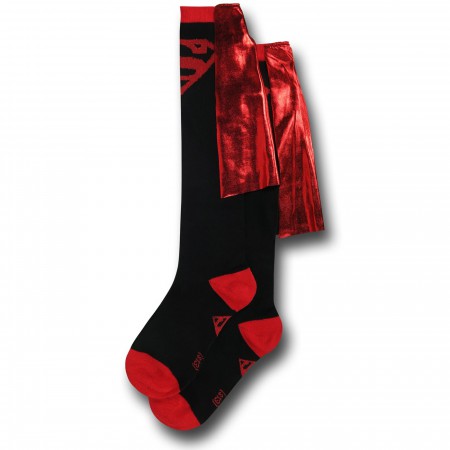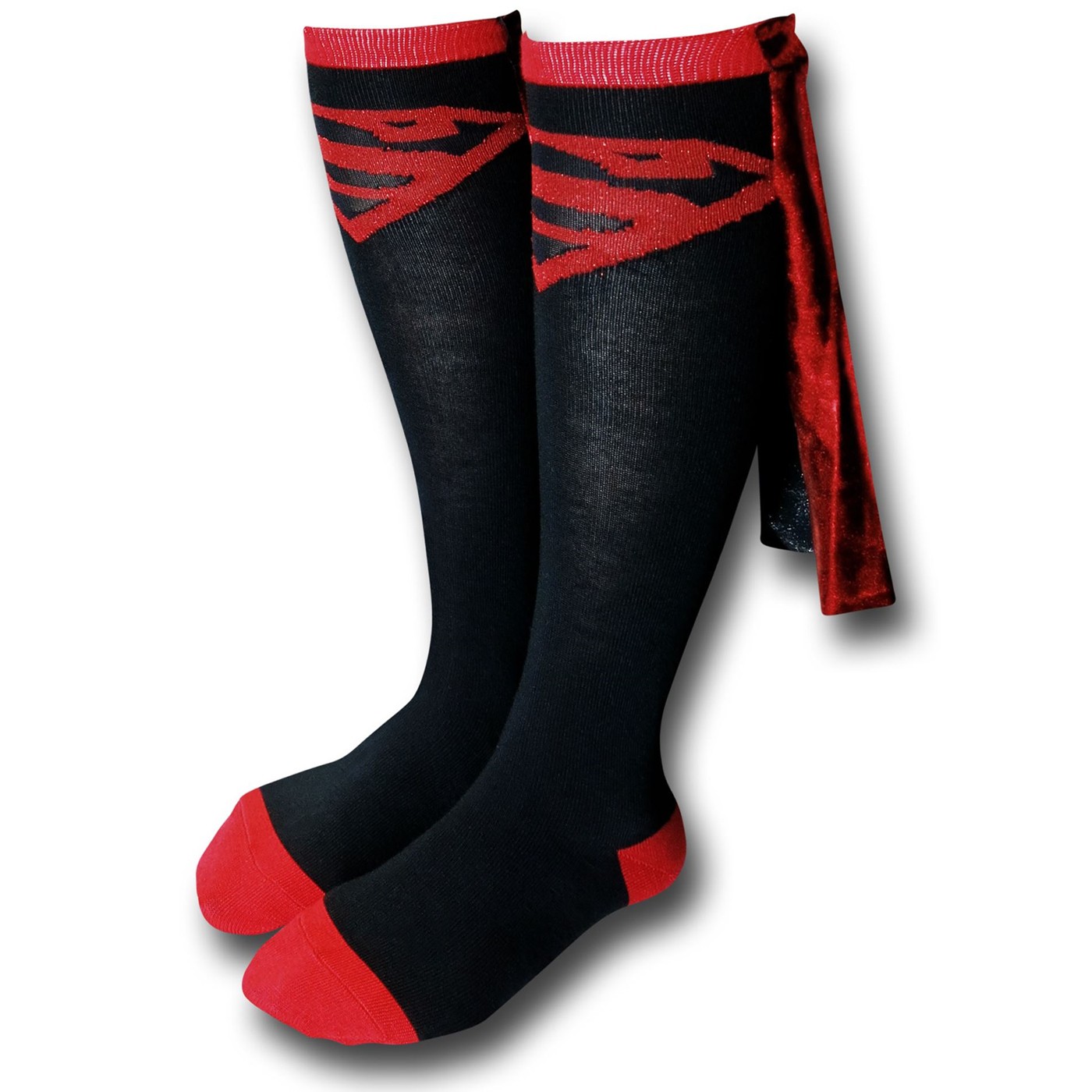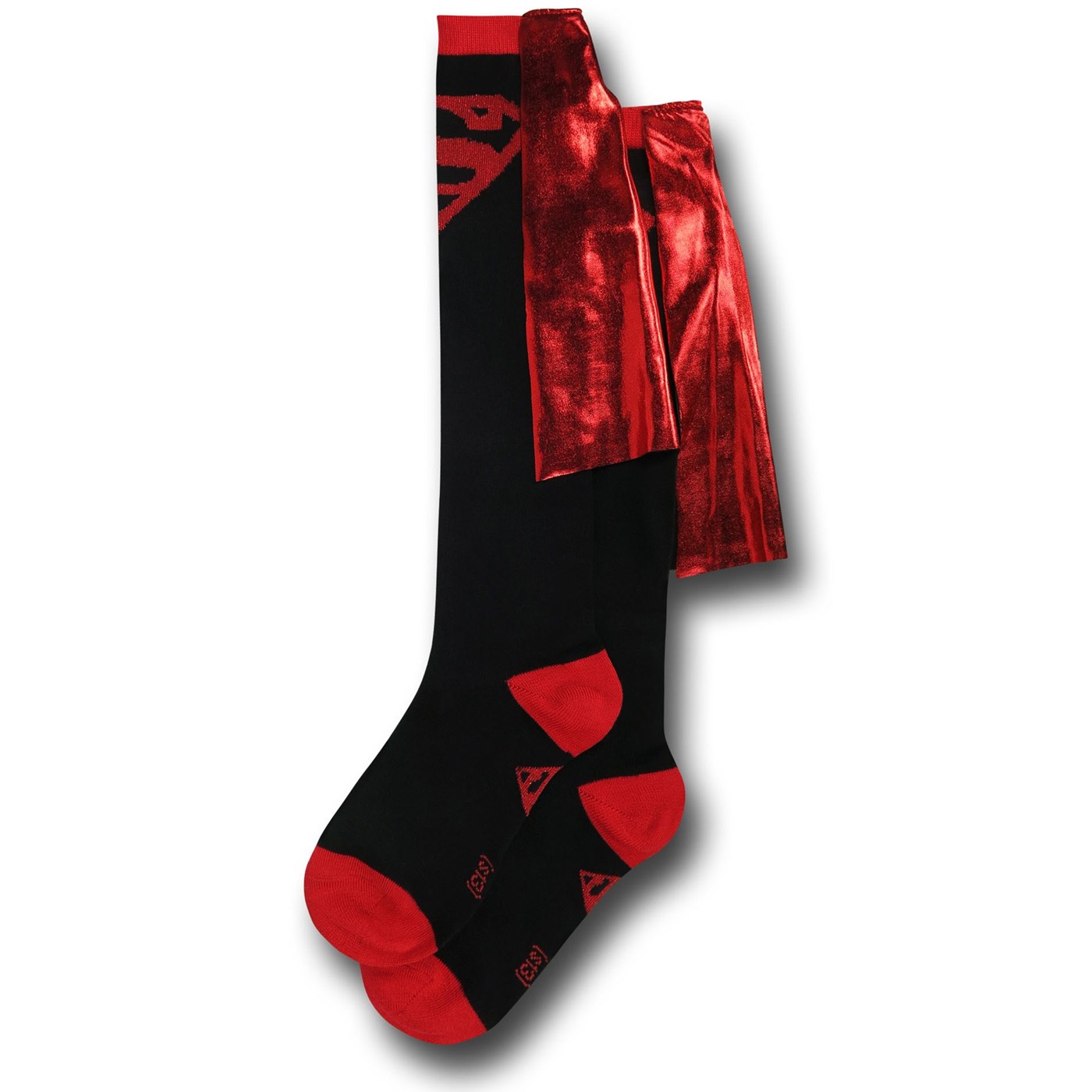 Superboy Knee High Red & Black Shiny Cape Socks
$8.99
Reg.$11.99
Out Of Stock
The one size fits most 68% acrylic 30% polyester 2% spandex Superboy Knee High Red & Black Shiny Cape Socks remind me of the Red Sun of Krypton...bring it to me, Non! Oh, sorry about that folks. I thought I was Terrance Stamp there for a hot second. It happens to me every once and awhile but the people here are well prepared to handle it. The black bodied / red trim socks feature a semi sparkly Superman symbol and (here is the kicker) an immensely reflective red sewn-on cape. Purchase the Superboy Knee High Red & Black Shiny Cape Socks before me! Ack! I did it again!

"One Size Fits Most"

Even though these socks are super heroically imbued and dripping with style, they probably shouldn't be exposed to vigorous activities like basketball, parkour, crime fighting, super villainy, mountain climbing, etc. etc.

In addition, it is best to turn these socks inside out before washing/ drying them! Apparently high temperatures and spin cycles don't exactly agree with the cape.



More Details
Product Brands:
Superman,
Superboy
Product Category:
Clothing & Apparel,
Socks