Thanos Is Supreme Ambigram Men's T-Shirt
$24.99
Reg.$29.99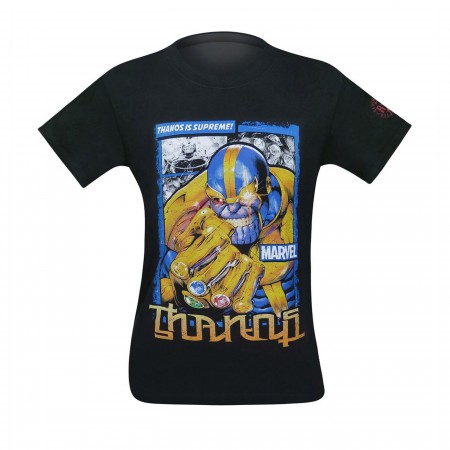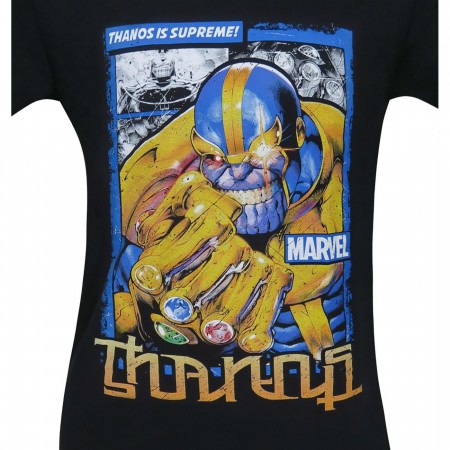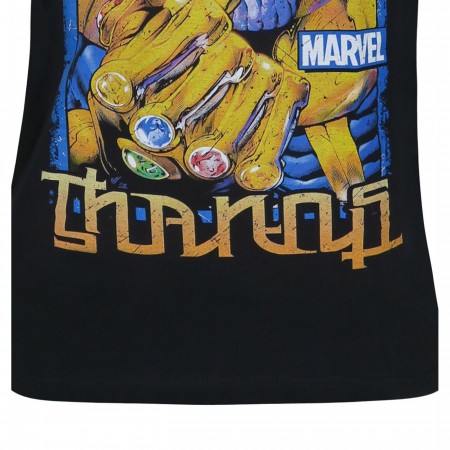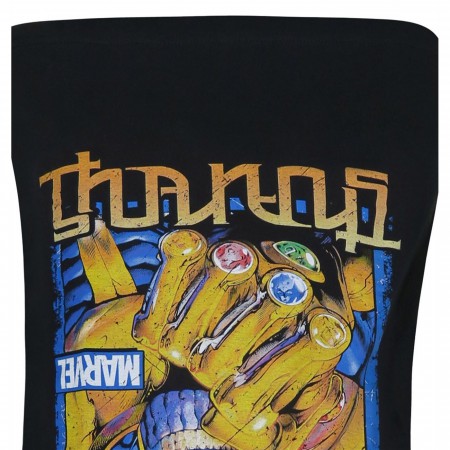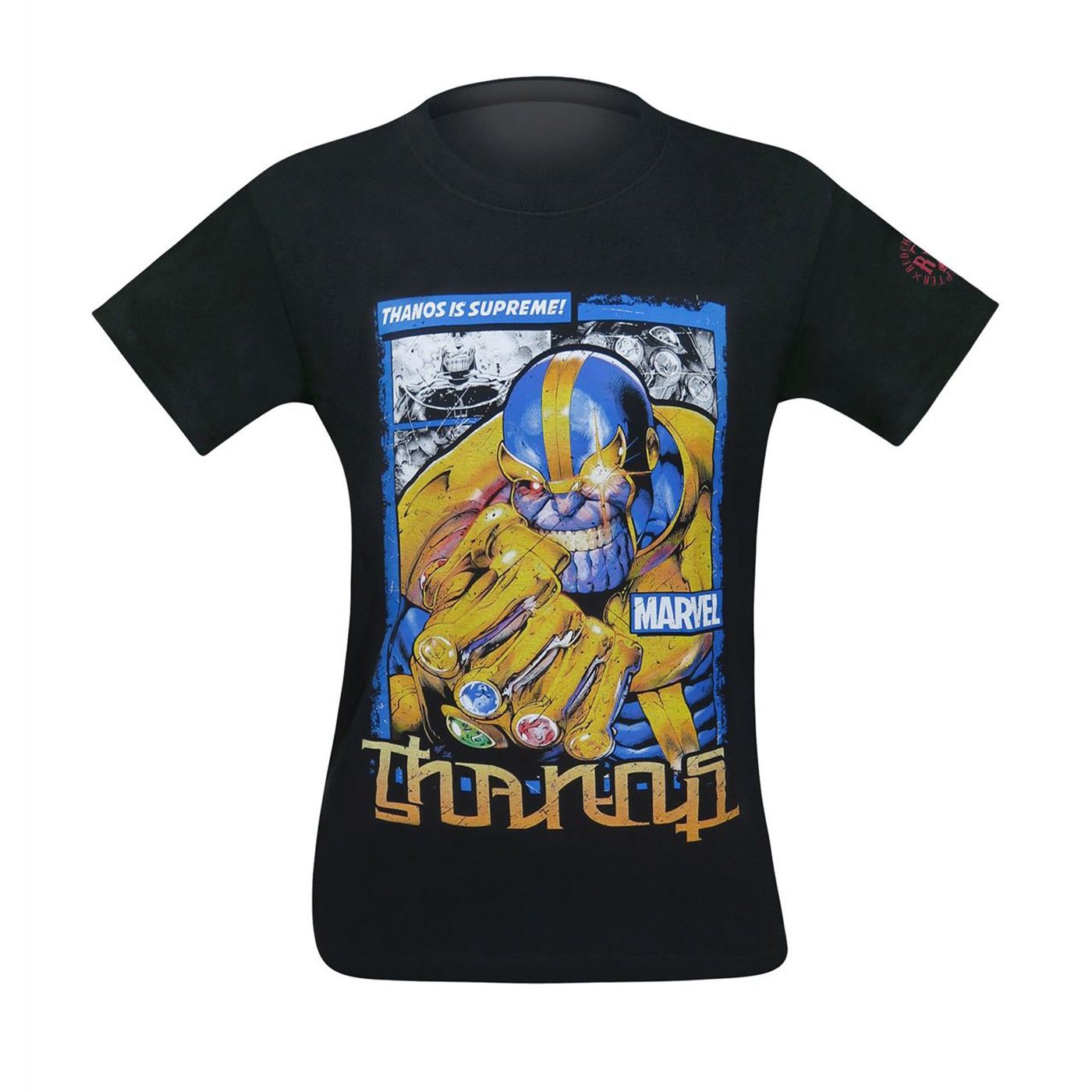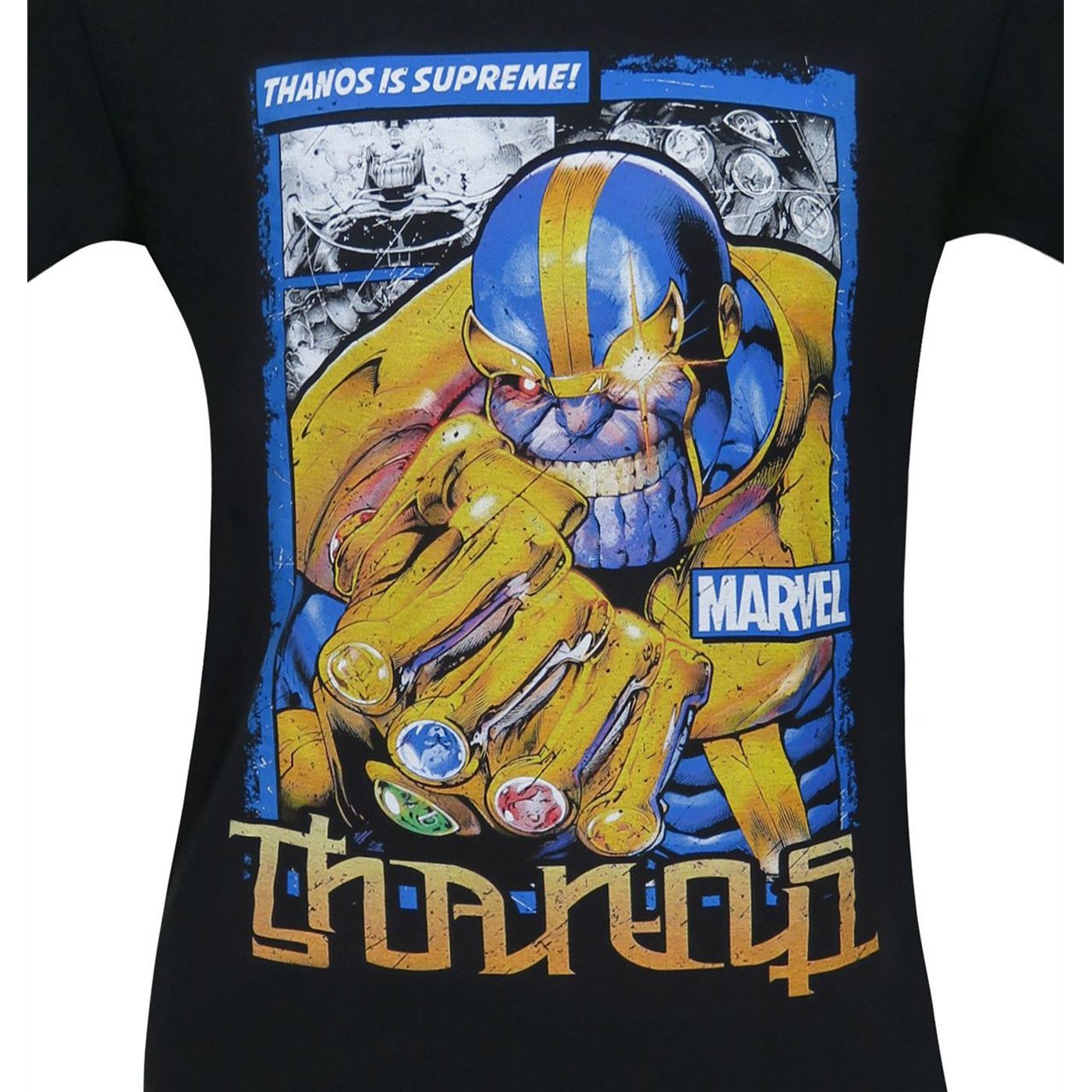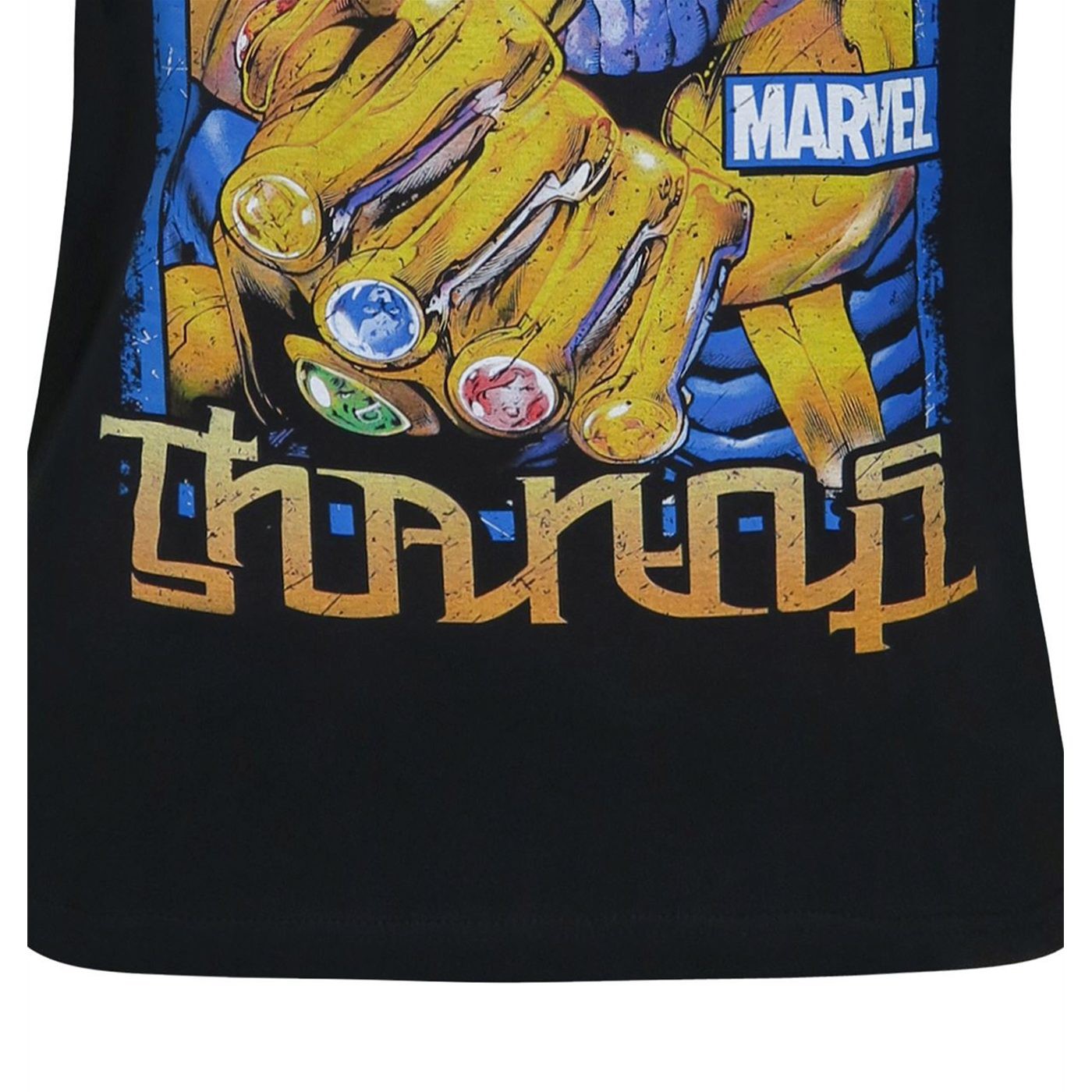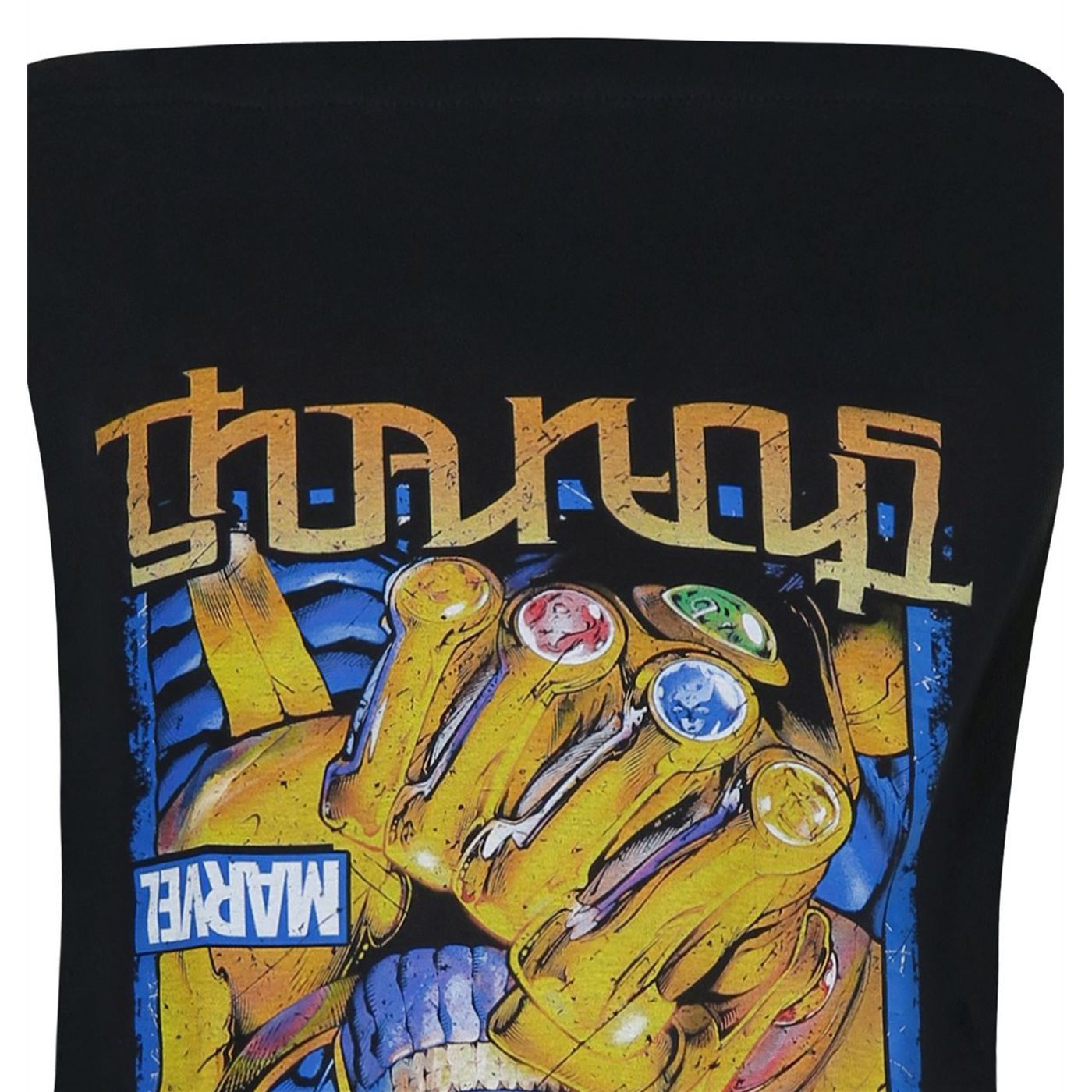 Thanos Is Supreme Ambigram Men's T-Shirt
$24.99
Reg.$29.99
Out Of Stock
Realities fracture when he makes a fist.

With the assembled, all-powerful Infinity Gems/Stones affixed to the appropriately named gauntlet, Thanos tears realities asunder and massacres infinite scores of biological life to impress the effeminate personification of Death!

AAAAAAAAAAAAAAAAAAAAAAAAAAAAAAAAAAAAAAAAAAAH!

Our Thanos Is Supreme Ambigram Men's T-Shirt sports a glorious illustration of Thanos, worshipper of Death, as he mercilessly guts reality, effectively terrifying the present Avengers reflecting off the multi-colored, multi-purpose gems.

Below Thanos' unfettered madness and several stark comic panels, his ornately rendered name presented as a stylish *ambigram.

This exceptionally soft, designer Thanos t-shirt for men features striking colors, sharp graphics, and a gorgeous logo that's completely readable upside down!

*What's an ambigram? It's a word or other artistic, symbolic representation -- in this case, typographical art-- that retains a similar or different theme/meaning when interpreted in different directions.

More Details
Product Brands:
Thanos,
Guardians of the Galaxy,
Avengers Infinity War
Product Category:
Clothing & Apparel,
T-Shirts
Reviews of Thanos Is Supreme Ambigram Men's T-Shirt
Johnny Boy
Mazatlan, Mexico
This t-shirt is supreme, I love it.
Submitted 1 year ago
Kristine
Vancouver BC
Awesome shirt! Looks and fits great, my man loves it
Submitted 1 year ago
Chris
Houston tx
Didn't look as cool as I though it was but it's still a good quality shirt
Submitted 1 year ago