Exclusive
The Uncanny X-Men HeroBox
$49.99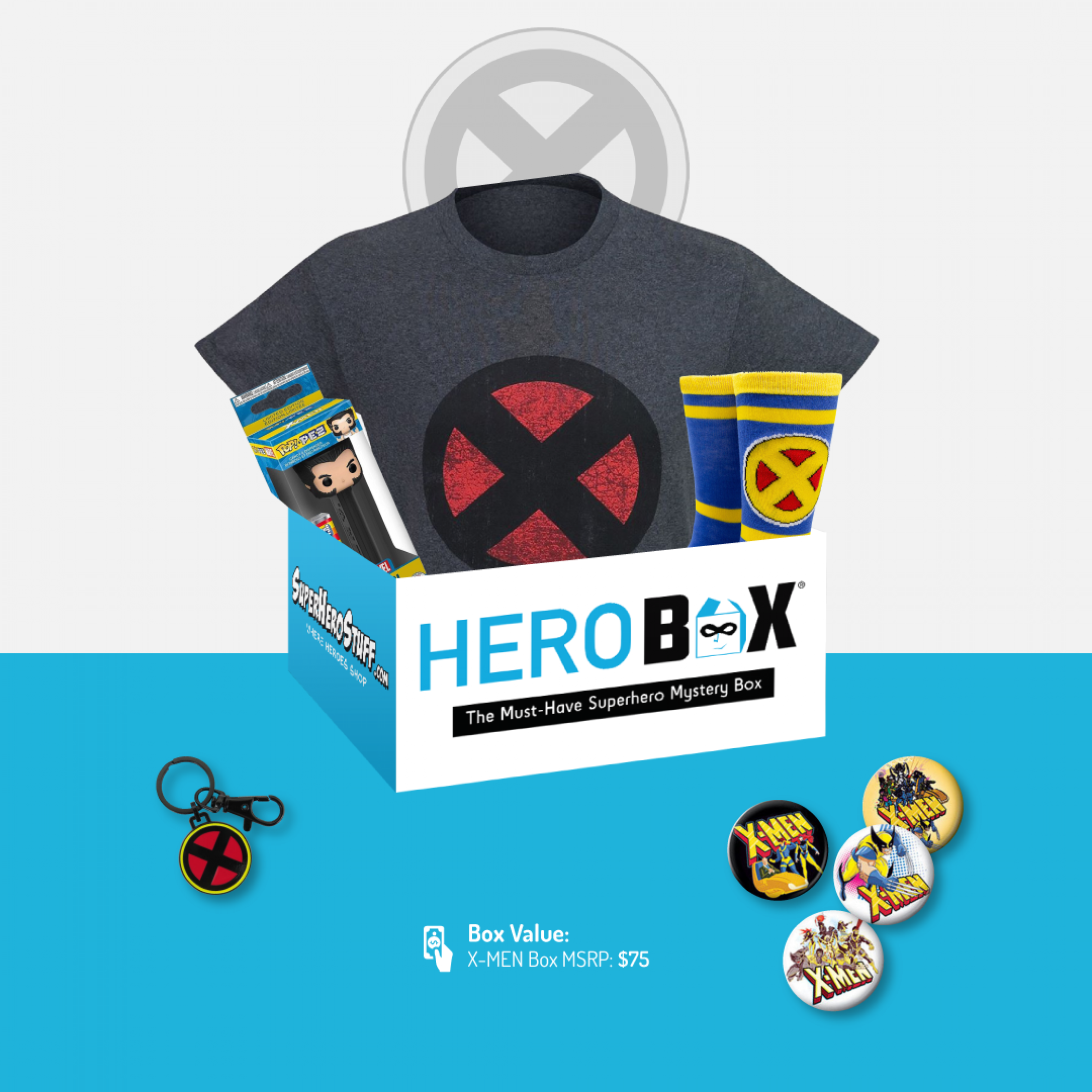 Exclusive
The Uncanny X-Men HeroBox
$49.99
We'll let you know as soon as the item is back in stock!
Shipping Guarantee
In stock items ship within 1 business day
You won't need any mutant abilities or a visit from Patrick Stewart to feel like you've been enrolled in the Charles Xavier School for Gifted Youngsters; all you need is The Uncanny X-Men HeroBox! Loaded with nothing but awesome hand picked X-Men apparel and merch, The Uncanny X-Men HeroBox is like receiving an personalized acceptance letter from Professor X. So, don't worry if you can't fly or didn't have your skeleton painfully fused with adamantium before losing your memories and resorting to cage fighting just to feel something . As soon as The Uncanny X-Men HeroBox shows up on your doorstep, you'll be part of the team.
What's a HeroBox?
It's a mystery box jam-packed with expertly curated apparel items and accessories. The fun part? You don't know what exactly is in it until it arrives at your door! Everything in the box will match the theme of the box, and all apparel will be in the size you indicate when you checkout. Here's a hint about what you can expect in your box:
$75+ Of Absolute Awesomeness
Hand Picked Collectibles
T-Shirt - Officially licensed & officially awesome
Accessories - Anything from socks to a Funko Pop! to a ring to other awesomeness
Exclusives - Be on the lookout for custom goodies created just for HeroBox
More Details
Product Brands:
Wolverine,
Cyclops,
Storm,
Phoenix,
Gambit,
Rogue,
Beast,
Nightcrawler,
X-Men
Product Category:
HeroBox