Thor Sublimated Costume Fitness T-Shirt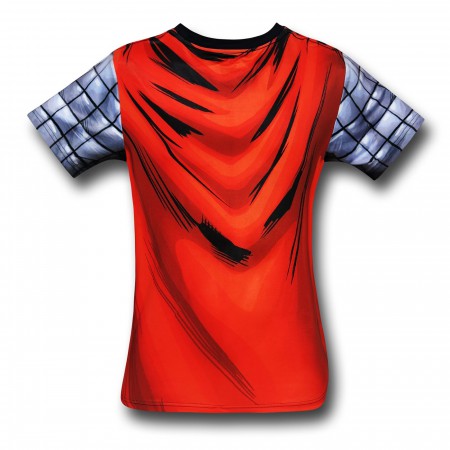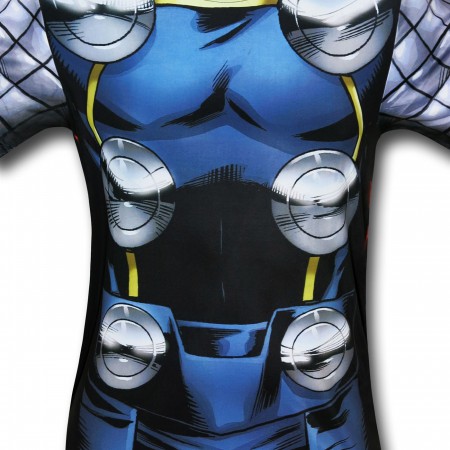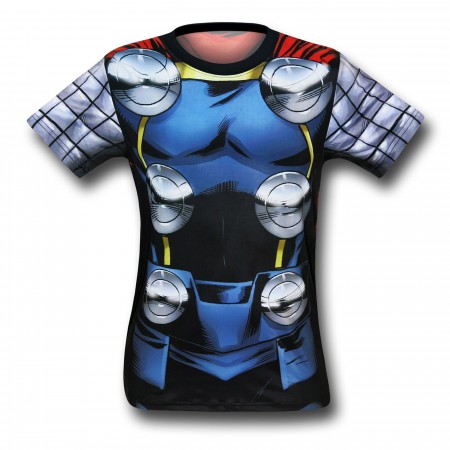 Thor Sublimated Costume Fitness T-Shirt
We are not planning on bringing this item back currently, but we'll let you know if that changes!
We'll let you know as soon as the item is back in stock!
If ye be worthy then you can wield the power of Thor...and his 92% polyester 8% spandex Thor Sublimated Costume Fitness T-Shirt! Let's be honest, shall we? The power of Thor isn't exactly what you want. Sure, you may be able to call down the thunder or smote people with thy mighty hammer but then you have Loki messing with you, like, all of the time! Trust us, you are much better off with this amazingly soft all over and right up to the edge Thor Sublimated Costume Fitness T-Shirt! Nobody will be able to tell that you aren't Thor. Nobody.
More Details
Product Brands:
Thor,
Avengers
Product Category:
Clothing & Apparel,
T-Shirts
Reviews of Thor Sublimated Costume Fitness T-Shirt
5.0 (Based on 15 reviews)
Tim to Thor
Tulsa, OK
5.0
I really love this shirt! First of all it is impossible to find any type of Thor merchandise from more mainstream fitness manufacturers, so I really appreciate SuperHeroStuff having this available! More than that though is the fact that this is a really high quality shirt. It fits and feels great and holds up very well after lots of wear. I wear it for working out as well and running 5k's etc. and have had no issues with it at all! This shirt is awesome!!!
Submitted 8 years ago
Edie
vancouver,bc
Submitted 8 years ago
LL Cool G
Michigan
5.0
Great shirt, great graphics. Fit is a little tighter than I'm used to, but still a great shirt.
Submitted 7 years ago
Bob
Coppell Texas
5.0
ran the disney half marathon in this with no chafing issues.
Submitted 8 years ago
Joe B, N7
Toronto, Canada
5.0
I love this Thor shirt! It makes me feel like I'm the god of thunder himself! It feels so smooth because of the polyester material. My skin can breathe through the shirt as well. It's very comfortable. The color pops out; the artwork is great. My friends think it's awesome. One of them loves Thor and is so jelly! lol! My gf is wearing it for Halloween to be female Thor.
Submitted 8 years ago
Cortney
Wisconsin
5.0
The shirt is well made, and fits perfect. (I gave it as a gift) I am very happy with the Thor exercise shirt.
Submitted 8 years ago
TheLadySif
Edmonton, AB
4.0
Wore it to the Age of Ultron premier, got complimented a lot. Also a great shirt for working out. I got mine a bit big but I really like it! (works great paired with a long sleeve shirt underneath!)
Submitted 7 years ago
Big E in Big D
Dallas, TX
5.0
You know that moment when you put on a shirt that you just know was made for you to wear...that moment when an article of clothing just makes you feel transformed into something you're not (normally)? That's what I experienced when I donned this beauty for the first time. Once this shirt was on me, I saw the lightning flash. I heard the thunder roll. I was overwhelmed with the urge to take on the forces of evil head-on with a giant hammer, and show them no mercy. Realizing how its' power so quickly transformed me - a mere mortal - I quickly took it off and decided then and there that I would only don this shirt when evil threatens mankind or whenever it get warmer outside...whichever occurs first.
Submitted 8 years ago
lach
Queensland Australia
5.0
It is just what I was looking for to wear to a Super Heros Party. thanks.
Submitted 8 years ago
Sean
Scotland, UK
5.0
I loooooove this t-shirt. and not one negative comment on my fb page either. It not only looks cool but feels really nice on. This is in no way a complaint or a nit pick. But I would ask if there could maybe be a long sleeved version. Now that would be awesome. Over here in Scotland (UK) I have the most impressive collection of superhero t-shirts going. and it's all done through this site. Thanks guys, I'm a huge fan. I love all your stuff.
Submitted 9 years ago
Oleg
Irvine, CA
5.0
Good fit, great material. Sublimation is cool. Arrived as promised. Great.
Submitted 8 years ago
Derwin Denson Jr
Windsor, ontario
5.0
The shirt was very comfortable and has a good stretch. The design was absolutely awesome
Submitted 8 years ago
CJ, of this world
SF Bay Area, CA
5.0
So I bought this shirt as part of a Halloween costume. But......I like it to damn much not to wear it in a casual day to day. The material is fantastic. It's very similar to what I wear for my cardio. If you for some reason are doing something very active it is very cooling and helps to wisp away the sweat. The design is perfect. And it fit perfectly as well. One thing to note that you may not be able to see in the photo due to your monitor. On the black part of the stomach where your abs are supposed to be there is a little line to help with definition. I didn't really notice this at the time of purchase. And when it arrived I freaked out thinking it was damaged in some way. Let my stupidity save you the suffering. It's supposed to help with looking like you have body form. If the design is something that you would totally wear then buy it. It's not just some typical cotton tee. Very high quality design and material.
Submitted 8 years ago
Delip aka Midgard fan boy
Singapore
5.0
Wow. I love this t-shirt. It makes you look great especially after a workout session. Be prepared for people to ask where is your hammer, when you are wearing this t-shirt
Submitted 9 years ago
Carlos Perez
Asgard, realm of odin
5.0
been looking for it everywhere great shirt
Submitted 6 years ago