Thor Ragnarok Men's Bi-Fold Wallet
$24.99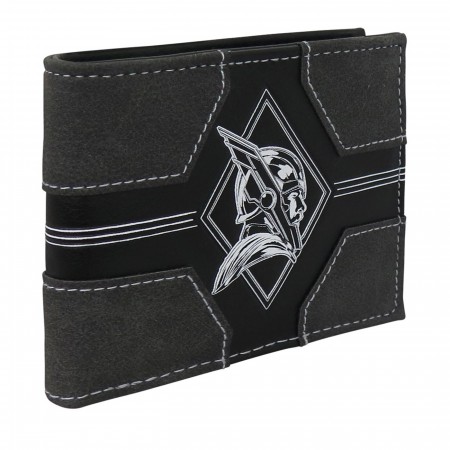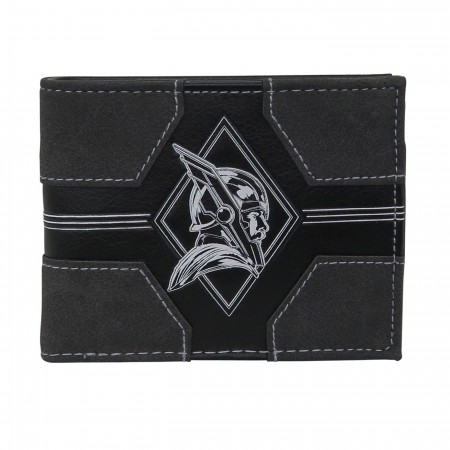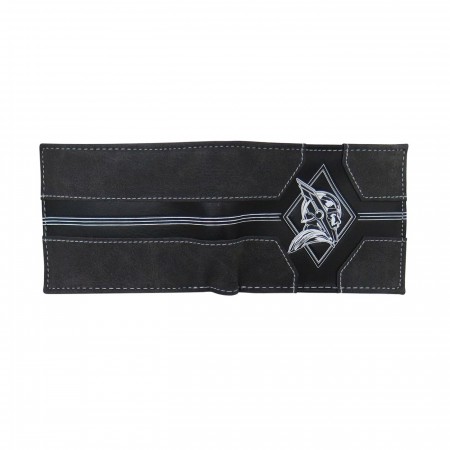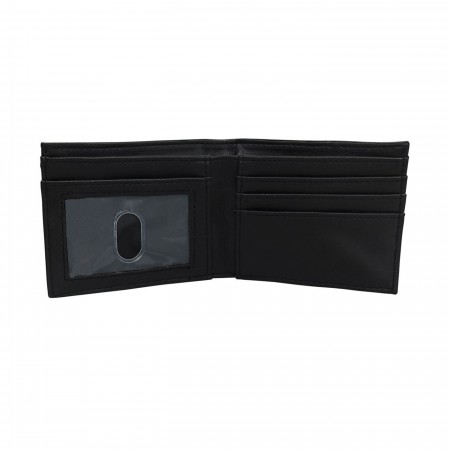 Thor Ragnarok Men's Bi-Fold Wallet
$24.99
We'll let you know as soon as the item is back in stock!
A mighty helm befitting a mostly mighty Thor.

And I'm going with "mostly" considering his sacred hammer was recently pulverized by Hela's godly grip.

"Exiled" from the Nine Realms, Thor finds himself engaged in gladiatorial contests and could use a little extra protection -- thank goodness he managed to snag his Asgardian war-helm before his belittling exodus.

Our Thor Ragnarok Men's Bi-Fold Wallet features a diamond-framed image of Thor's cranium in white line work -- he's adorning that Viking helmet constructed with sci-fi accents.

Verily, your new Thor wallet based on the mighty film is blessed with the following features begrudgingly bestowed by Odin:

The exterior:
Thor's cranium rendered as a white outline. He's wearing a futuristic Viking headpiece. We've been over this.
Stitched, leather-like swatches covering the length of the wallet.


The interior:
Four card slots on the right.
A clear-plastic slot for IDs.


The mission:
Get off Sakaar. Stop Hela. She's going to destroy everything, and she's a major b-word.


More Details
Product Brands:
Thor,
Thor Ragnarok
Product Category:
Accessories,
Wallets