Walking Dead Bloody Negan Funko Pop Vinyl Figure
$9.99
Reg.$12.99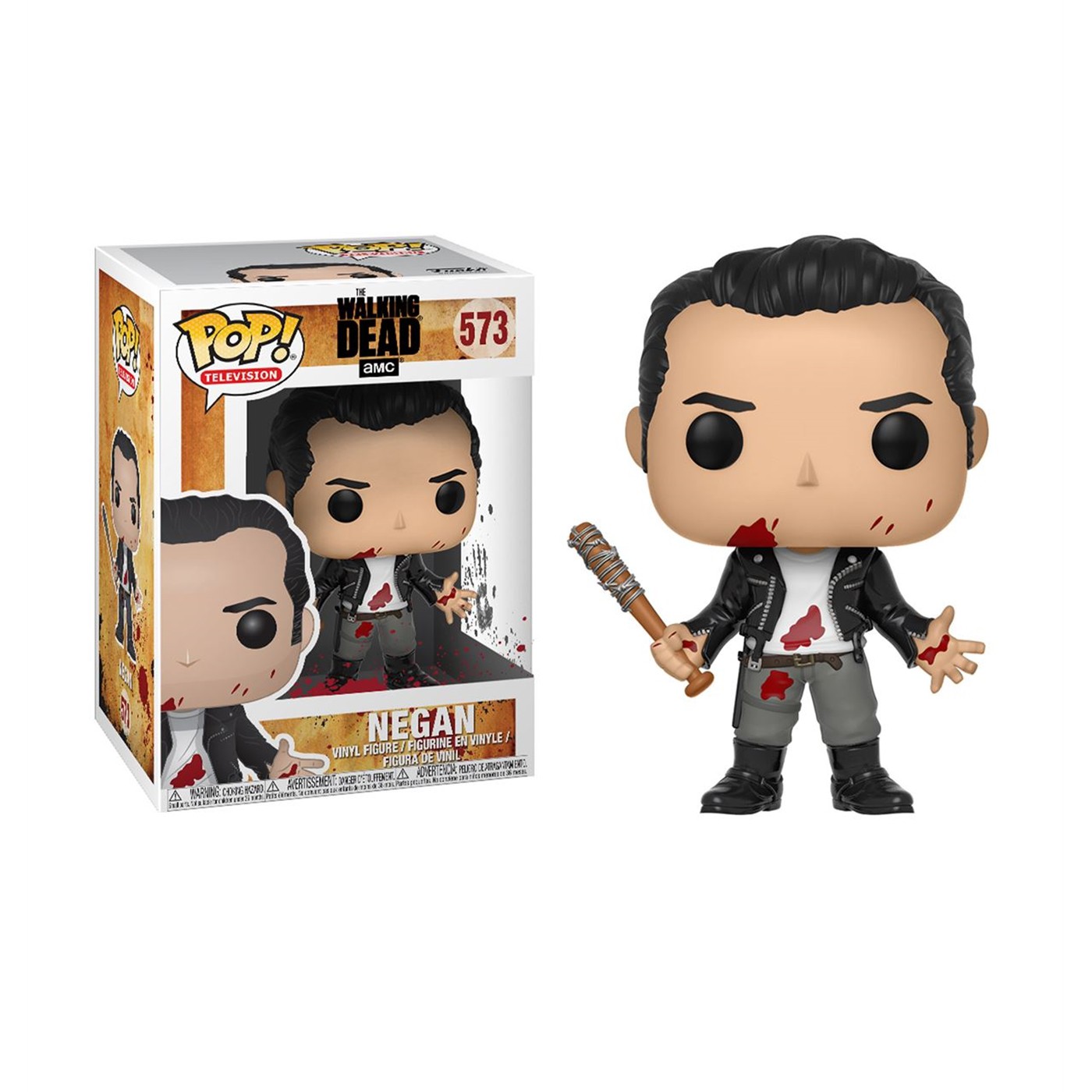 Walking Dead Bloody Negan Funko Pop Vinyl Figure
$9.99
Reg.$12.99
Shipping Guarantee
In stock items ship within 1 business day
This is Negan after he makes an example out of you.

Well, you invaded his outpost, killed his people, and stole his food. And you actually thought you got away with it. You thought he'd allow you to enjoy the spoils and go about your way merrily and unmolested.

You idiot.

Now, you're staring at the bloody end of a bat -- it's slathered with chunks of your brain clinging to barbed wire. Yeah, you're an idiot.

Measuring 4" high, our Walking Dead Bloody Negan Funko Pop Vinyl Figure features a compacted, TV-accurate caricature of Negan, leader of the Saviors.

And Negan is quite messy, considering he just pulverized you, your wife, and six of your friends with his very helpful death-dealing bat, Lucille.

Yep, this collectible Negan figure features FUNKO's exquisite detailing including a black zip-up jacket, notched belt, combat boots, a barbed bat, and...blood splatter. Like, an excess of blood splatter. 

And yes, this is all your fault.



More Details
Product Brands:
Walking Dead
Product Category:
Toys, Games & Collectibles,
Action Figures,
Vinyl Figures