Exclusive
Wonder Woman Cami & Panty Lingerie Set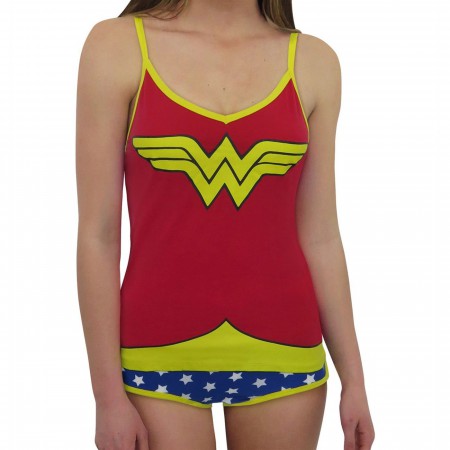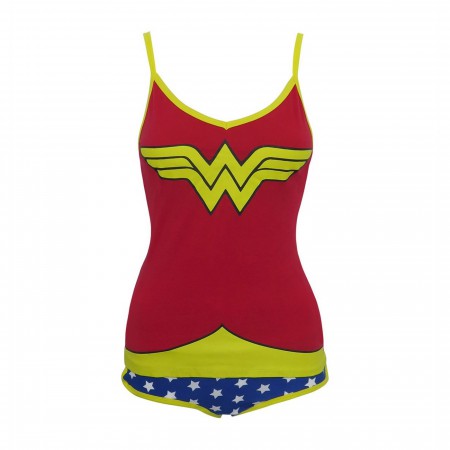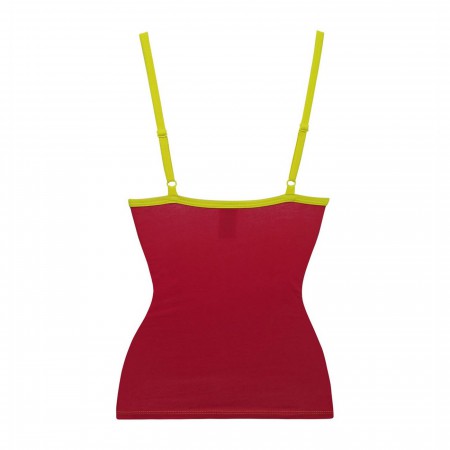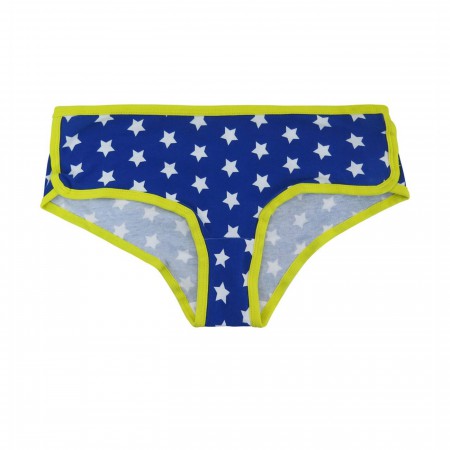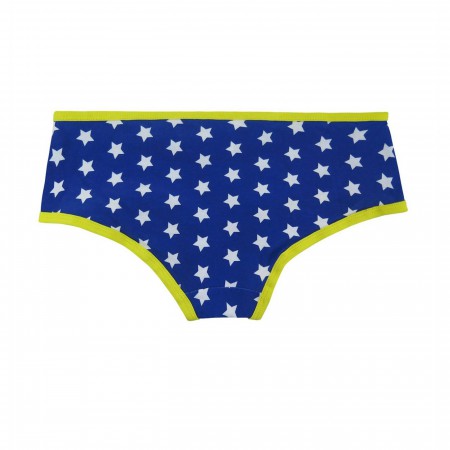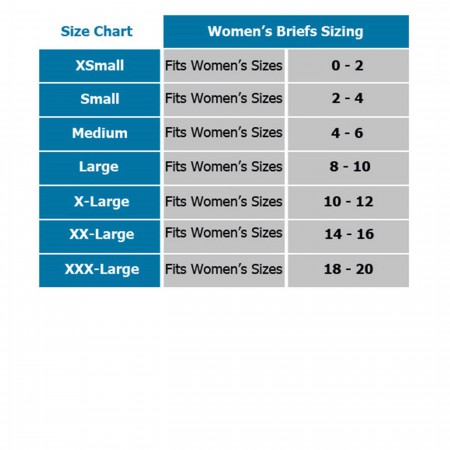 Exclusive
Wonder Woman Cami & Panty Lingerie Set
Shipping Guarantee
In stock items ship within 1 business day
Here we have the quintessential Wonder Woman lingerie item. This glow-in-the-dark Wonder Woman Camisole & Panty Set will help you channel your strength and beauty, the perfect combination of sexy and comfortable.  

Designed and inspired by Wonder Woman's costume, the camisole top has a red body with yellow trim and proudly displays the classic Wonder Woman symbol. The blue-bodied panties are adorned in white stars with yellow trim.  

Wonder Woman fans around the globe love the sexy, soft and comfy fit of this Wonder Woman cami & panty set, and so do their significant others...
Officially licensed
Screen printed and sublimated graphics that glow in the dark!
Extra soft
95% Cotton, 5% Spandex
Easy to care for
Machine wash cold
More Details
Product Brands:
Wonder Woman,
Exclusive
Product Category:
Clothing & Apparel,
Underwear & Lingerie,
Camisole & Panty Set
Reviews of Wonder Woman Cami & Panty Lingerie Set
5.0 (Based on 52 reviews)
Nicole
Hampton, VA
4.0
This outfit is awesome... i bought it for me for my husband, and he LOVES IT..... I was worried about the XL being im not a "fit" person but i was pleased with it.. Definately have to check out more outfits...
Submitted 8 years ago
MichaudCS
Missouri City, Texas
5.0
I purchased this for my Fiancee for her birthday and... it... is... amazing. It fits her freaking PERFECT. She is 5'3", very fit... puts Wonder Woman to SHAME! Haha. Seriously though, this is absolutely precious and sexy at the same time. Good purchase, me!
Submitted 8 years ago
Laura
VIC, Australia
5.0
great fit - so true to size. fabulous quality. relatively quick delivery for OS purchase
Submitted 8 years ago
Trurlgn
Reno, NV
5.0
Great fitting. Nice material. Definitely worth the money.
Submitted 9 years ago
Huge Fan
Spring branch, TX
5.0
great product just that the bottoms run a lot bigger so you will need to order two sets for the right fit. that was the only down fall...but comfy cute item
Submitted 9 years ago
Emi, little batgirl
quebec, canada
4.0
Super pajamas. Really comfortable. Only glitch, designs are the top style of plastic and they crush forms (the sign of wonder woman crushes breast so if you have large breasts, buy a size bigger than your usual size, if you overwrite the sign breasts.
Submitted 10 years ago
Kelly
Maui, Hawaii
4.0
Fits well, and seems true enough to size (I got a small and I'm very petite). I haven't had it long and haven't had a chance to see how it holds up to multiple washings, but so far I love it!
Submitted 9 years ago
TvProf53
Des Moines, IA
4.0
It's great fun to see the glow of the "W" coming towards me in the dark. The only thing that would make it better would be if the stars on the panties glowed, too. Size is accurate, good quality.
Submitted 8 years ago
Kelley, Loved my Underoos growing up!
Dallas, TX
5.0
I love and my boyfriend loves too!!!! These are so FUN, and they glow in the dark! No sneaking up on anyone in the dark in these jammies!!!
Submitted 8 years ago
frank williams
Baltimore Maryland
4.0
My wife was very surprised when she recieved the set. It showed up fairly quickly. And is of good quality material.
Submitted 9 years ago
Miss Revlon
Warren, MI
5.0
If there was one thing I'd change, it would be to be able to buy these as Separates. The Fit and Feel is Wonderful, but I did have to buy Two Sets, which did work out just fine because my Girlfriend took the Two Separate Pieces that fit her! A Win, Win for Both of us!
Submitted 10 years ago
Mountain Grrl
Boulder, CO
5.0
Just nothing like wearing Wonder Woman underwear under my scrubs at work to make me smile secretly and feel like I can handle anything! Well made and nice feeling fabric.
Submitted 8 years ago
WW BF
Alabama
5.0
My GF is a big WW fan so I bought this for a gift. She loves it.
Submitted 9 years ago
Daddy V
Southern California
4.0
The top fits and she loves it. The bottoms a miss on style/fit. She'd buy them as a seperate to fit
Submitted 6 years ago
Carmina
Auckland, New Zealand
5.0
Cool colors and great fit
Submitted 6 years ago
Shelley J Ayala
Poconos,Pa
5.0
It's a lil big but true to size
Submitted 6 years ago
Tanya H
Santa Maria, CA
5.0
This pjs were awsome they are very comfortable im for sure buying pjs here.
Submitted 6 years ago
Luna
Europe
4.0
Great quality stuff, perhaps the sizes are a bit tight for the Xtra bigger sizes so keep that mind!
Submitted 5 years ago
ELE
Columbus, OH
5.0
I ordered my sister the Wonder Woman underwear and because the snail mail people in my city decided to hold the package for an entire week, the present came too late to give to my sister for Christmas so I had to mail it to her and then she said it was way too small. I didn't realize the sizes were for small teenage girls. I complained to customer service (only because they asked) and they immediately sent another set of the underwear (the right size) directly to my sister for no charge. Wow! Now that's Super Hero Service!
Submitted 6 years ago
Racheal
Wheat Ridge, CO
4.0
Didn't really glow inn dark, but cool graphic
Submitted 5 years ago
Lisa
Louisville, KY
5.0
Would like the material on top to be softer but very comfortable! Bottoms are a bit large on LG
Submitted 5 years ago
Chantel
Sydney, Australia
5.0
They glow in the dark! Enough said!
Submitted 5 years ago
Superman
Anderson SC
5.0
Nice outfit! Great for hot summer nights. Glow in dark not so Great!
Submitted 6 years ago
Roxy
Castro Valley California
5.0
It's very comfortable
Submitted 6 years ago
Jinx007
Canada
5.0
It glows! Fits great.im 5:8 slim frame.
Submitted 5 years ago
Curvy Geek
Canada
1.0
Quality is less than the Batman set. The yellow rubber already cracked after 1 wear.
Submitted 5 years ago
Wonder Woman fan
Australia
4.0
Looks good. Didn't realise until it arrived that it glowed in the dark but that's okay.
Submitted 5 years ago
Ricardo
Puerto Rico
5.0
Quality is very good. Bottom is like a panty not a booty short.
Submitted 5 years ago
WonderWoman Lita
Washington, DC
4.0
Material was great. I shouldn't have went up a size, it was too big but I still love it!!!
Submitted 5 years ago
Grin Dog
Austin, TX
5.0
For the price (free) a great value and fun, fun, fun...!
Submitted 5 years ago