Wonder Woman New 52 Car Decal
$5.99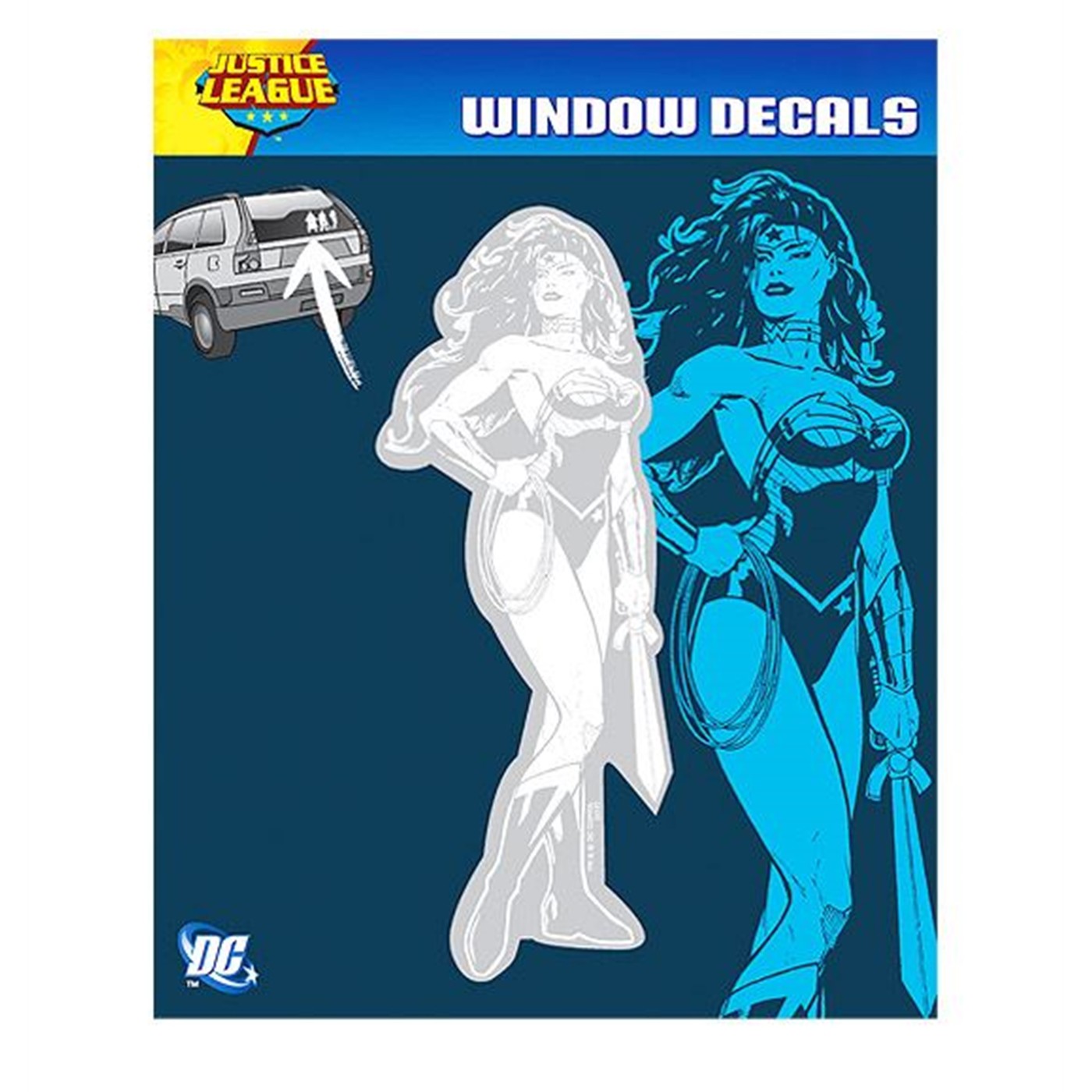 Wonder Woman New 52 Car Decal
$5.99
Out Of Stock
We all know that Wonder Woman has an Invisible Airplane, but did you know that she also has an Invisible Car as well? The only way she can find it is with the 3.25 inch wide by 8 inch high Wonder Woman New 52 Car Decal! Nobody expects Wonder Woman to tag her own car with the Wonder Woman New 52 Car Decal, but that's part of the plan. People are curious, but nobody messes with a superhero who has a truth telling lasso - there's no way to lie your way out of that one! The Wonder Woman New 52 Car Decal is easy to place on your car and a must have for any fan of the Wonderful Woman!
More Details
Product Brands:
Wonder Woman
Product Category:
Gift & Novelty,
Car Accessories,
Car Stickers & Emblems
Reviews of Wonder Woman New 52 Car Decal
Ruby Merchant
Va,Spain
I have just received and It is been perched on one of my back windows,knowing that Diana is keeping an eye on my car I can breathe easy.No harm will come to my car anymore. I gotta admit that the design is SO COOL and my wife saw it she kinda loved it too;when I ripped the parcel off I found that the dimensions were so huge……I was a little baffled at first hand but I finally found the best place to worship her as deserved. In other words I love it with the works!!I gotta thank Diana for giving me the pleasure to see her everyday on my car.It inspires me LOTS!!(Chuckle)
Submitted 5 years ago
E.P.
Troy, MI
Very cool indeed. Fast shipping, and good quality.
Submitted 6 years ago