Wonder Woman Bandeau Bikini Women's Swimsuit
$26.99
Reg.$42.99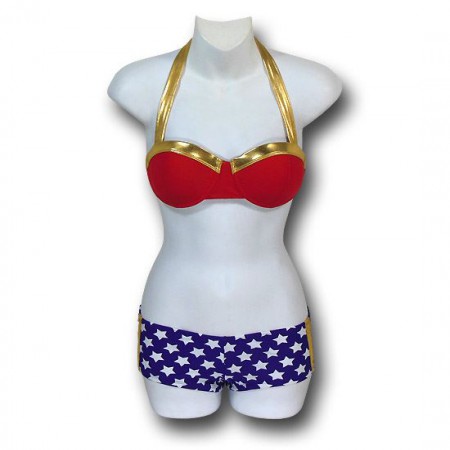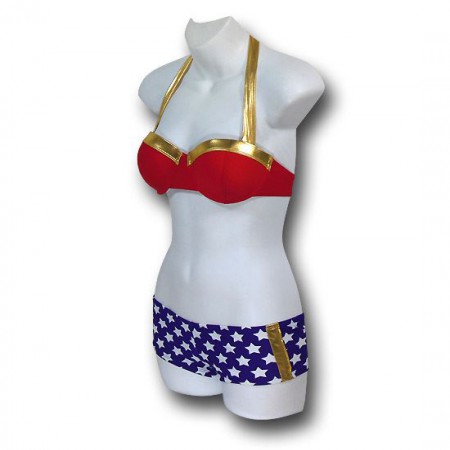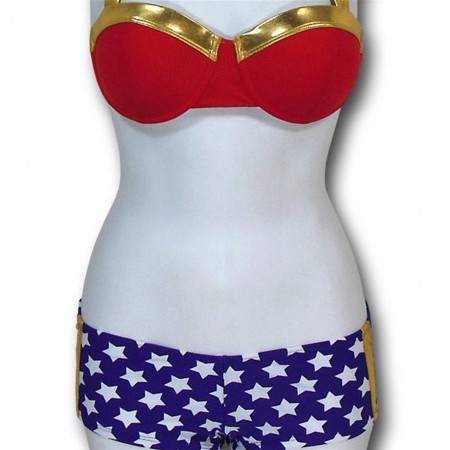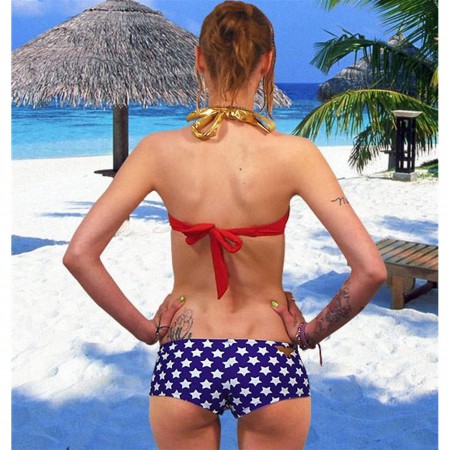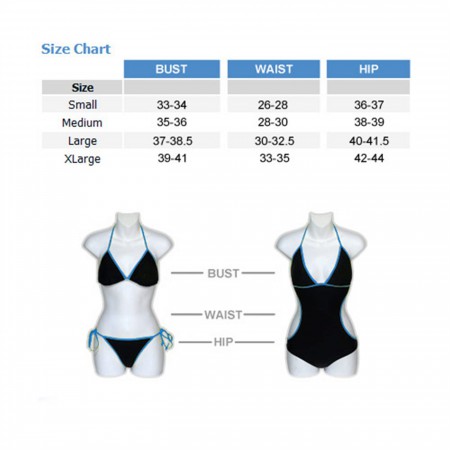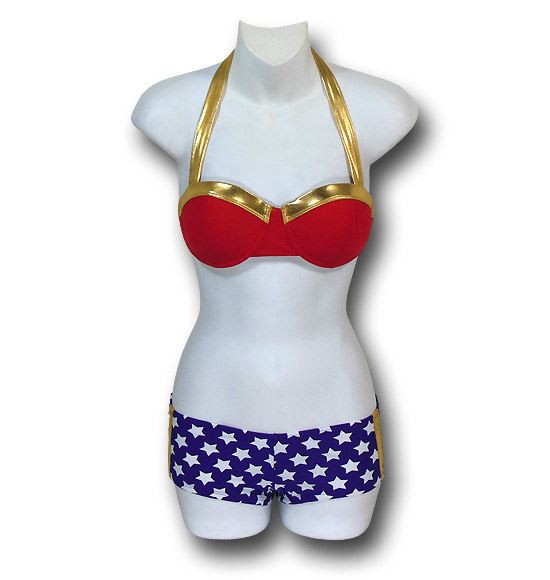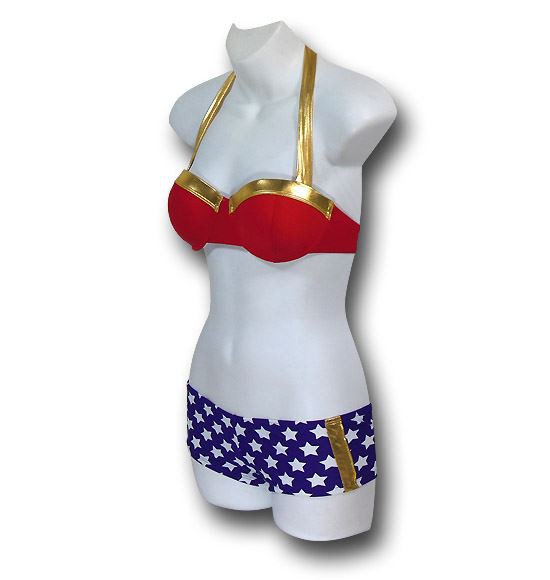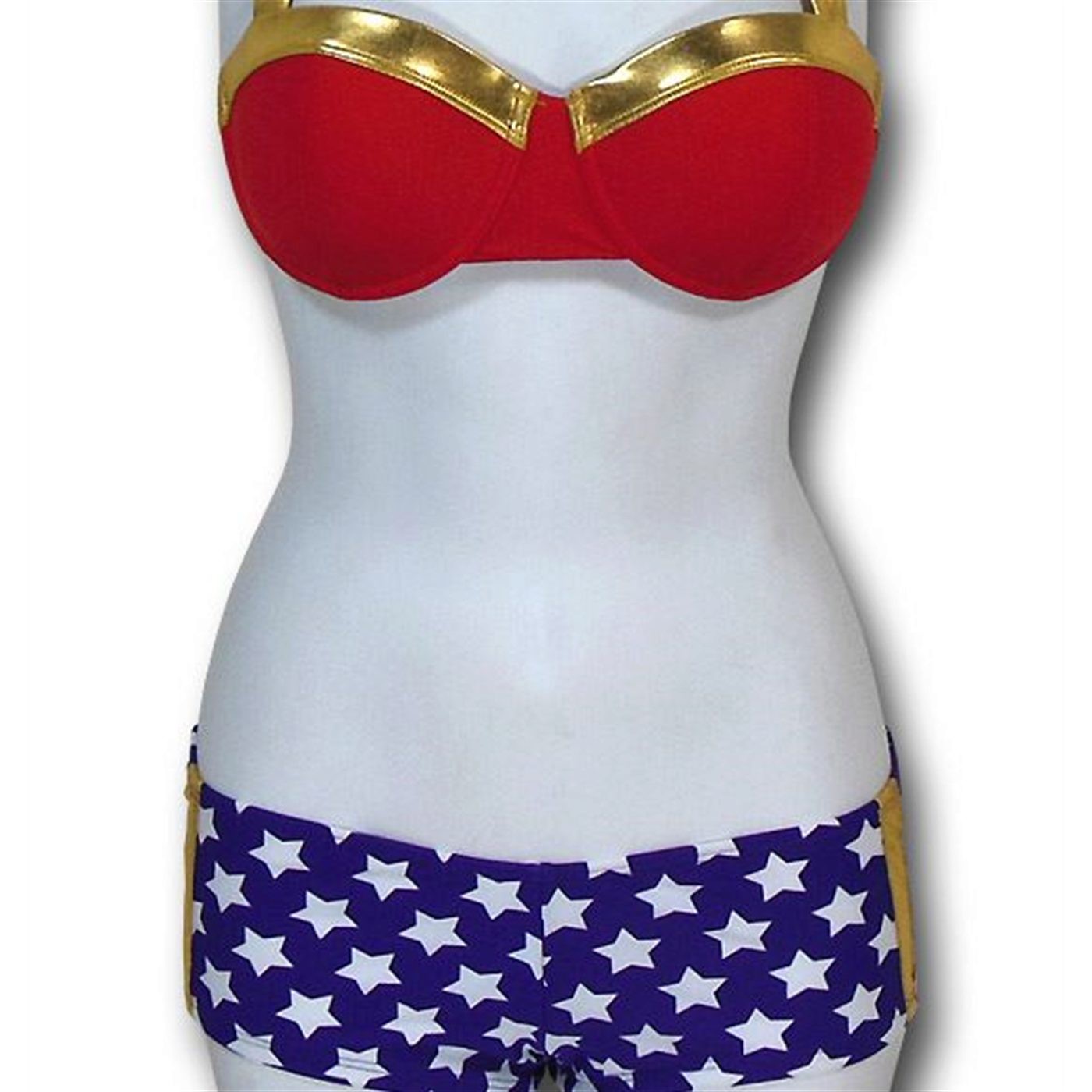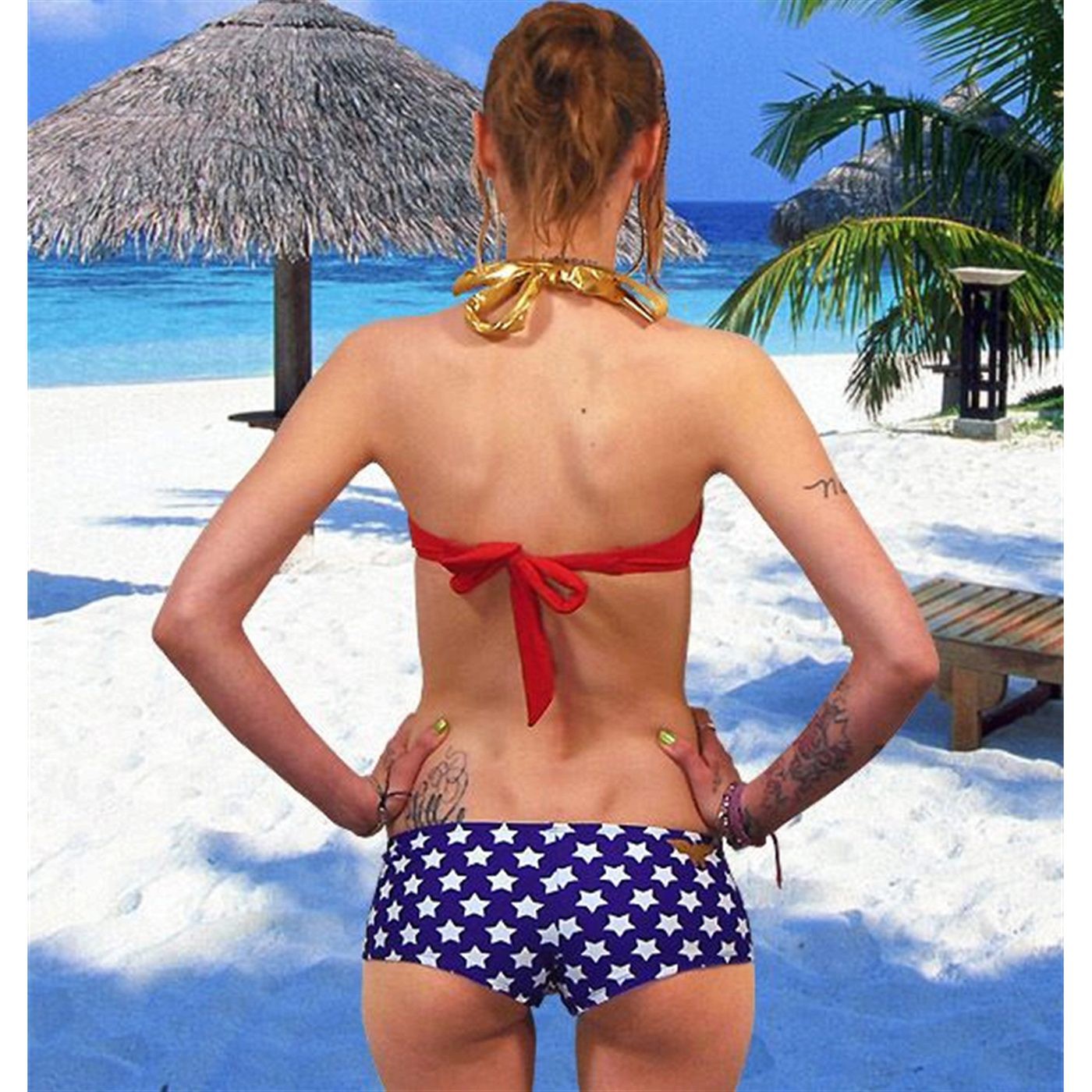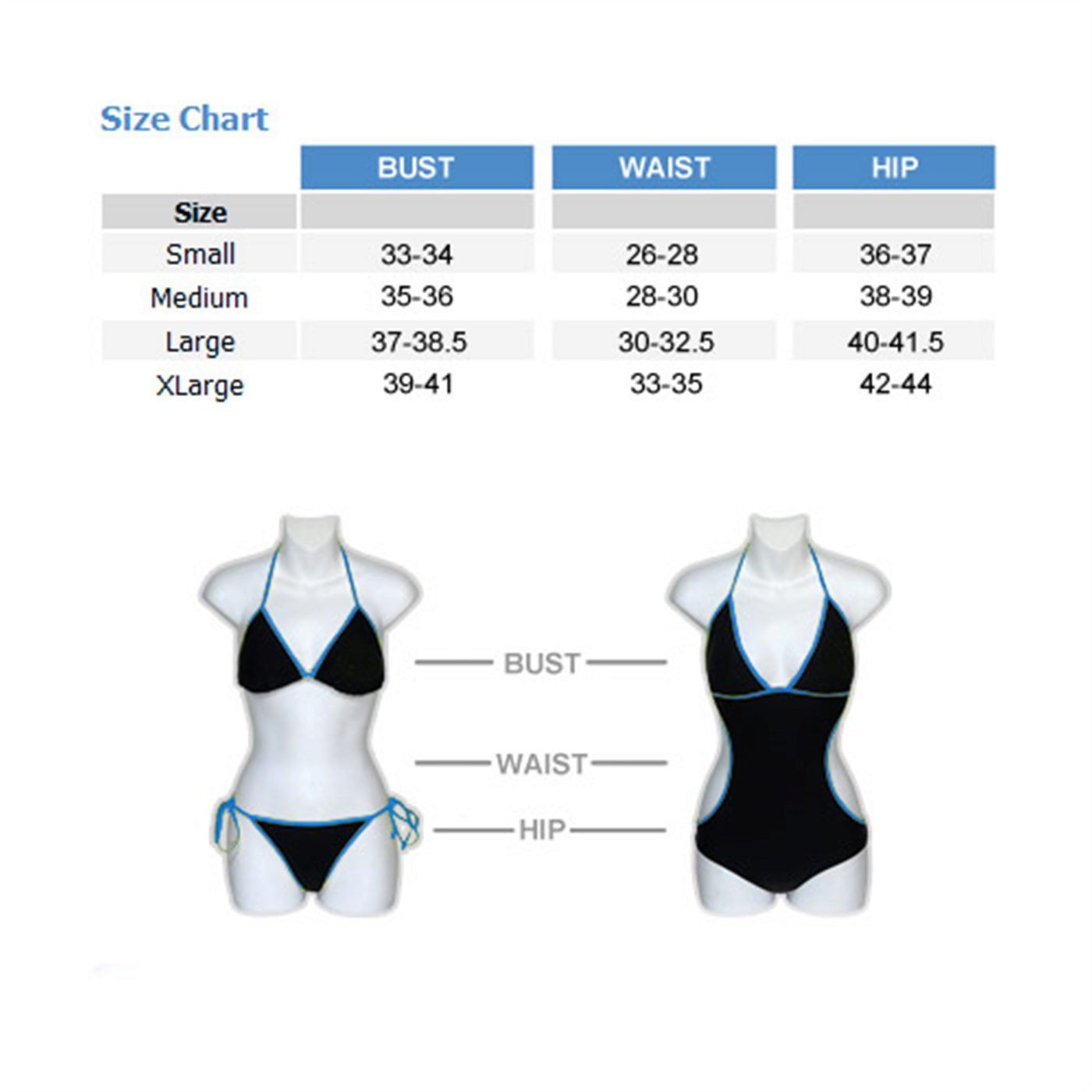 Wonder Woman Bandeau Bikini Women's Swimsuit
$26.99
Reg.$42.99
Out Of Stock
You don't need the bracers. You don't need the lasso. You don't need the invisible plane. You need the Wonder Woman Bandeau Bikini! Borne of 80% nylon / 20% spandex(100% polyester lining), the Wonder Woman Bandeau Bikini will wrangle up the very spirit of the Princess of Paradise Island and transfer that to you through this bikini! I mean, I feel like a delicate little flower with this bikini on my desk...and I'm a dude with a goatee! If it helps me to get in touch with my princess side, imagine what the Wonder Woman Bandeau Bikini will do for you!
More Details
Product Brands:
Wonder Woman
Product Category:
Clothing & Apparel,
Swimwear
Reviews of Wonder Woman Bandeau Bikini Women's Swimsuit
J
Chicago, IL
The shorts fit fine, but the top is made of poor material and is wayyy too small. It might be ok for a teen pre-puberty, but getting mad side boobage falling out :/
Submitted 6 years ago
vezzd
Montreal QC CND
You should see her in that swimsuit ! ! !
Submitted 6 years ago
WonderLola
Strasbourg, France
Received and adopted ! Wonderfull !
Submitted 6 years ago
Amy
Rochester,ny
This is absolutely perfect.My favorite bikini and I have about 20 bikinis,lol.I recommend this if your a fan of wonder woman.
Submitted 6 years ago
Eileen, nerdy OC mama
Orange county, CA
I purchased this in a size small (I'm 5'3", 115lbs). Everything fits except the shorts were a little loose for me to feel secure enough to wear during my Paddleboard yoga classes. If you are planning to do more than just hang out at the beach, you might want to order a smaller size or have it altered a tad. Hope this helps!
Submitted 6 years ago
Missy
Toronto, ON
The suit fits true to the sizing description, and looks great! I'm a bit concerned how it will wash, the cups on the bra portion are very defined and lined and may lose shape after a couple washes. The straps are hard to tie, the material is a bit rough, would've liked the gold material to be a bit more flexible. Bottoms fit great, very stretchy. I feel like a superhero wearing this!
Submitted 6 years ago
gogomer
grand rapids, michigan
First, it would be really helpful if you could order this sizing the top and bottom separately. I ordered a medium and the top fit great but the bottoms were ridiculously wide. And even if they had stayed up around my hips, there would be no room for.. cheeks. The proportions were way off. The top was cute, but the first time i wore it (paired with alternate bottoms) the gold flaked off. Luckily they put yellow underneath the gold, but still incredibly cheap considering i had it on for just a few hours and it didn't even go in the water...
Submitted 6 years ago
That_Northern_Girl
Northwest Territories, Canada
The back string is super stretchy! other then that, fits well!
Submitted 2 years ago