X-Men Symbol Black Watch with Silicone Band
$34.99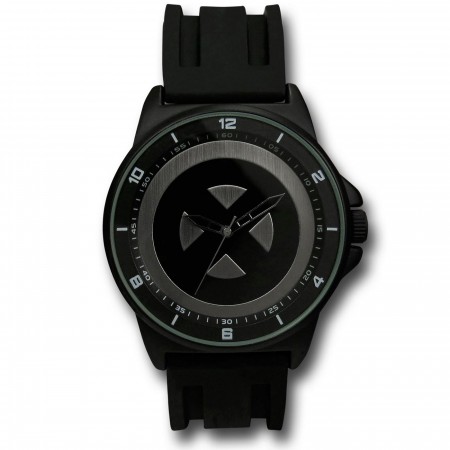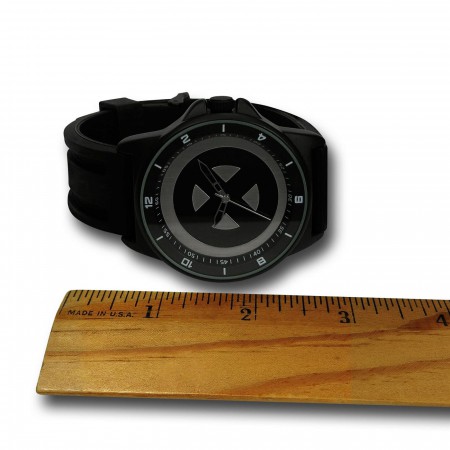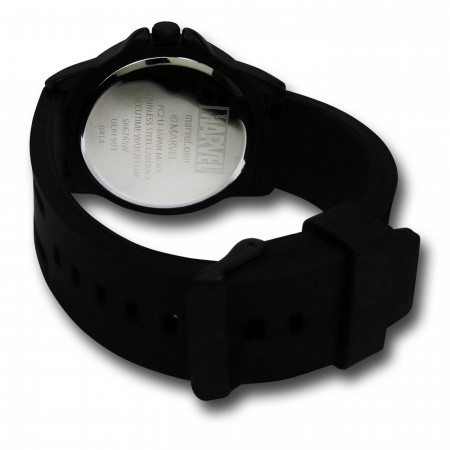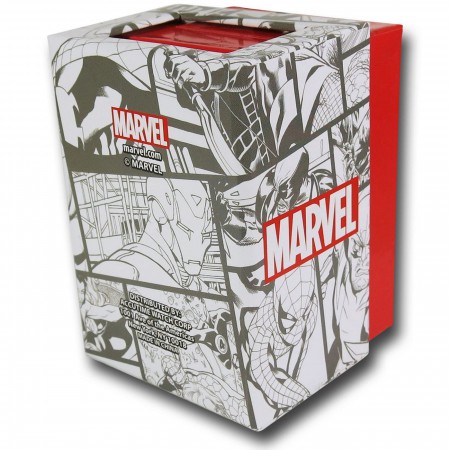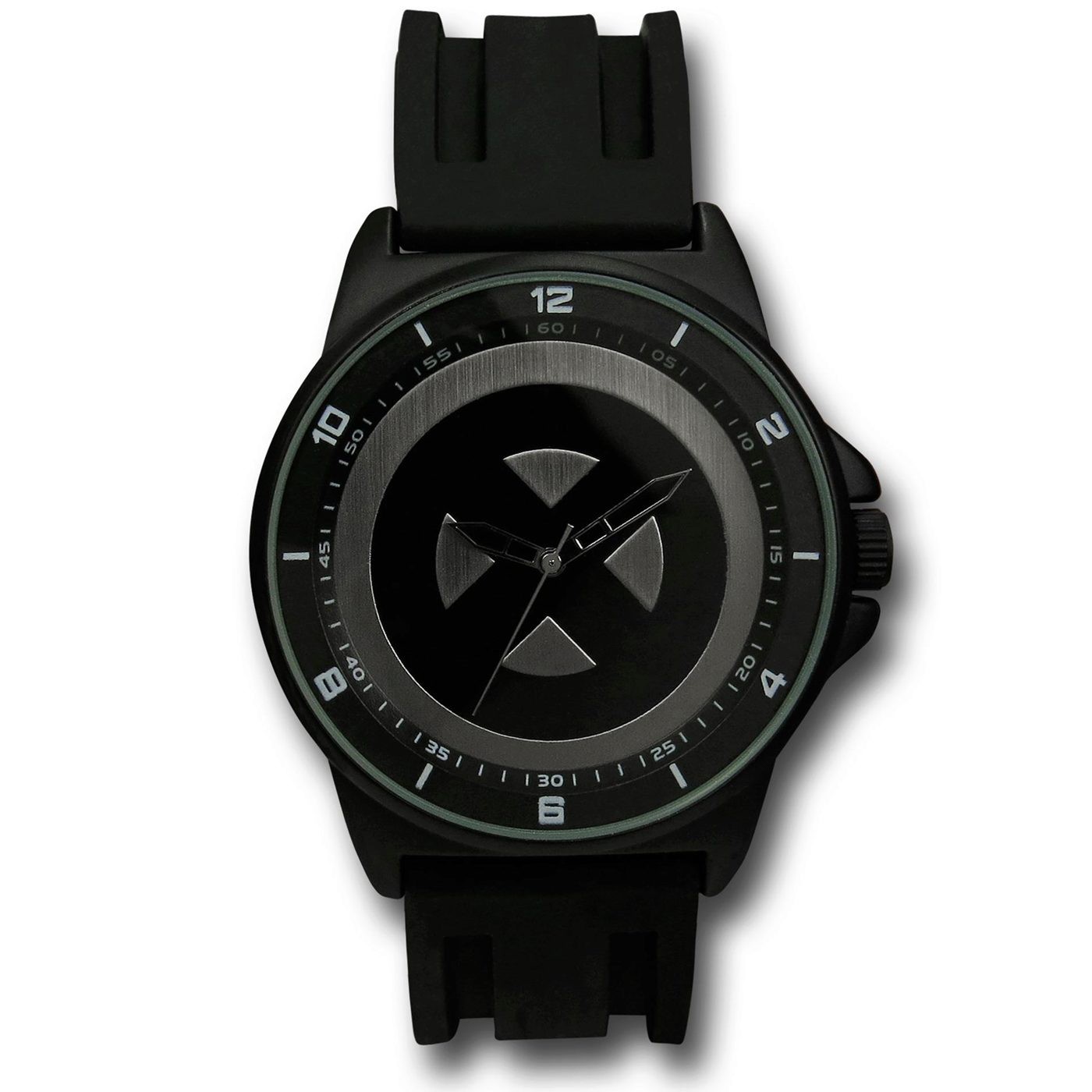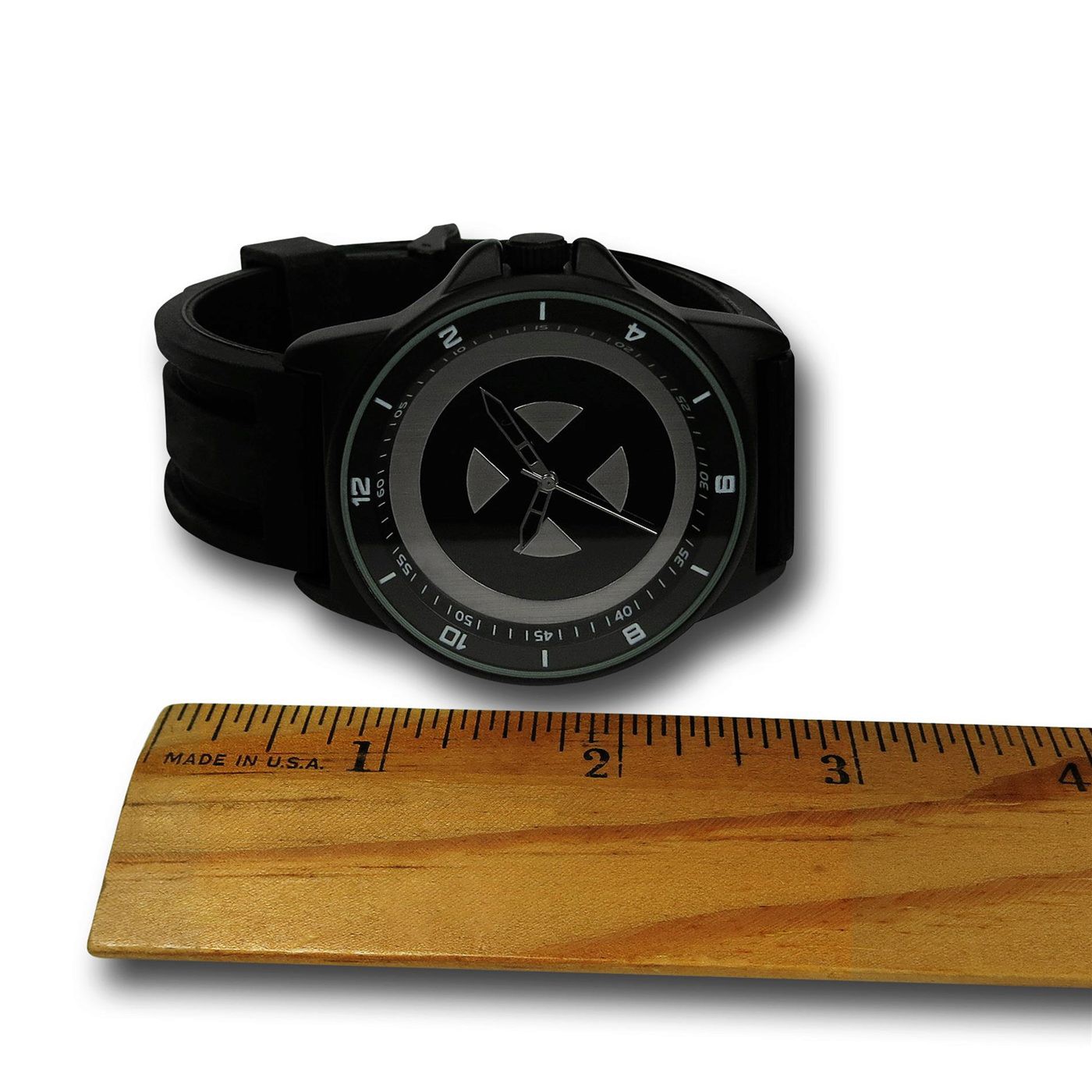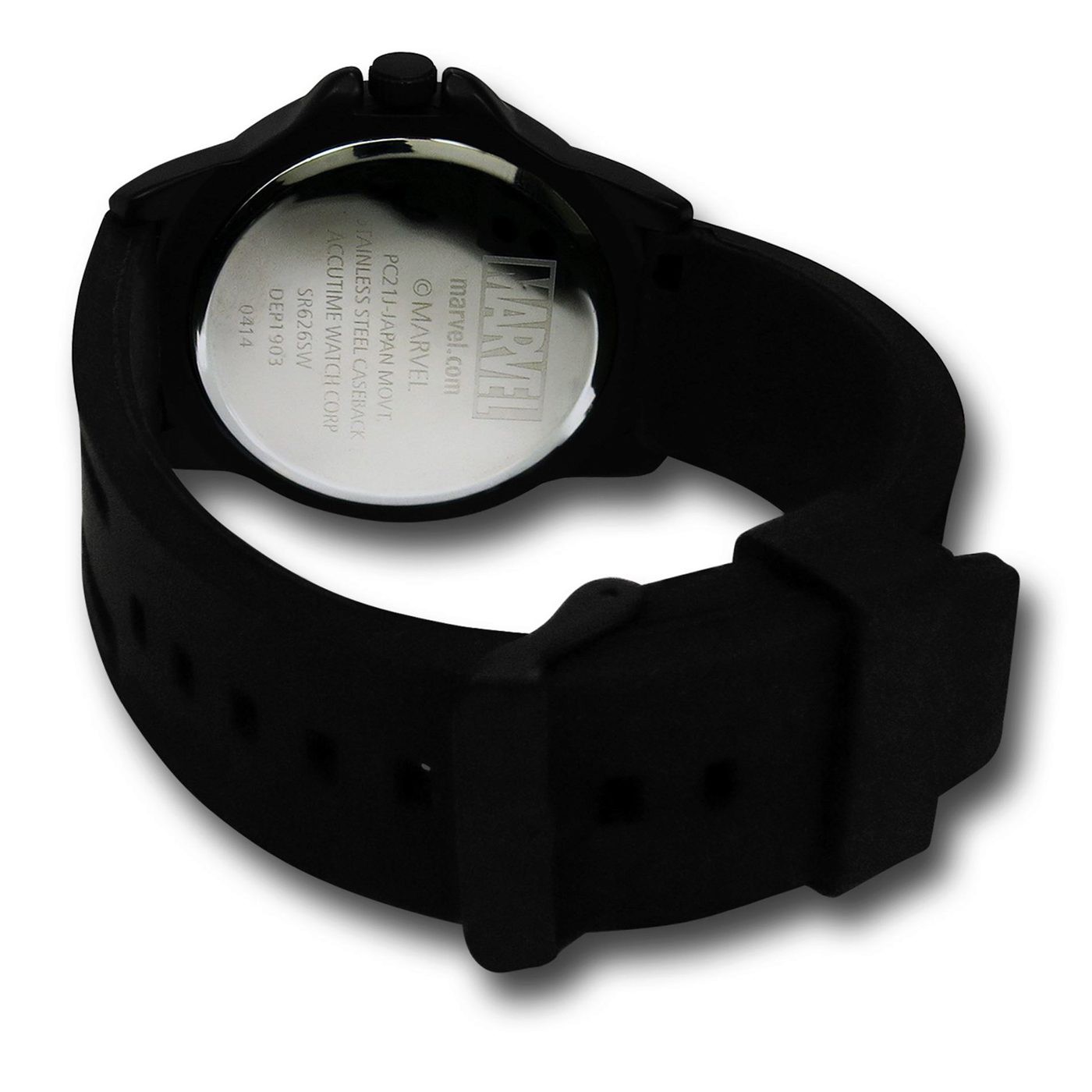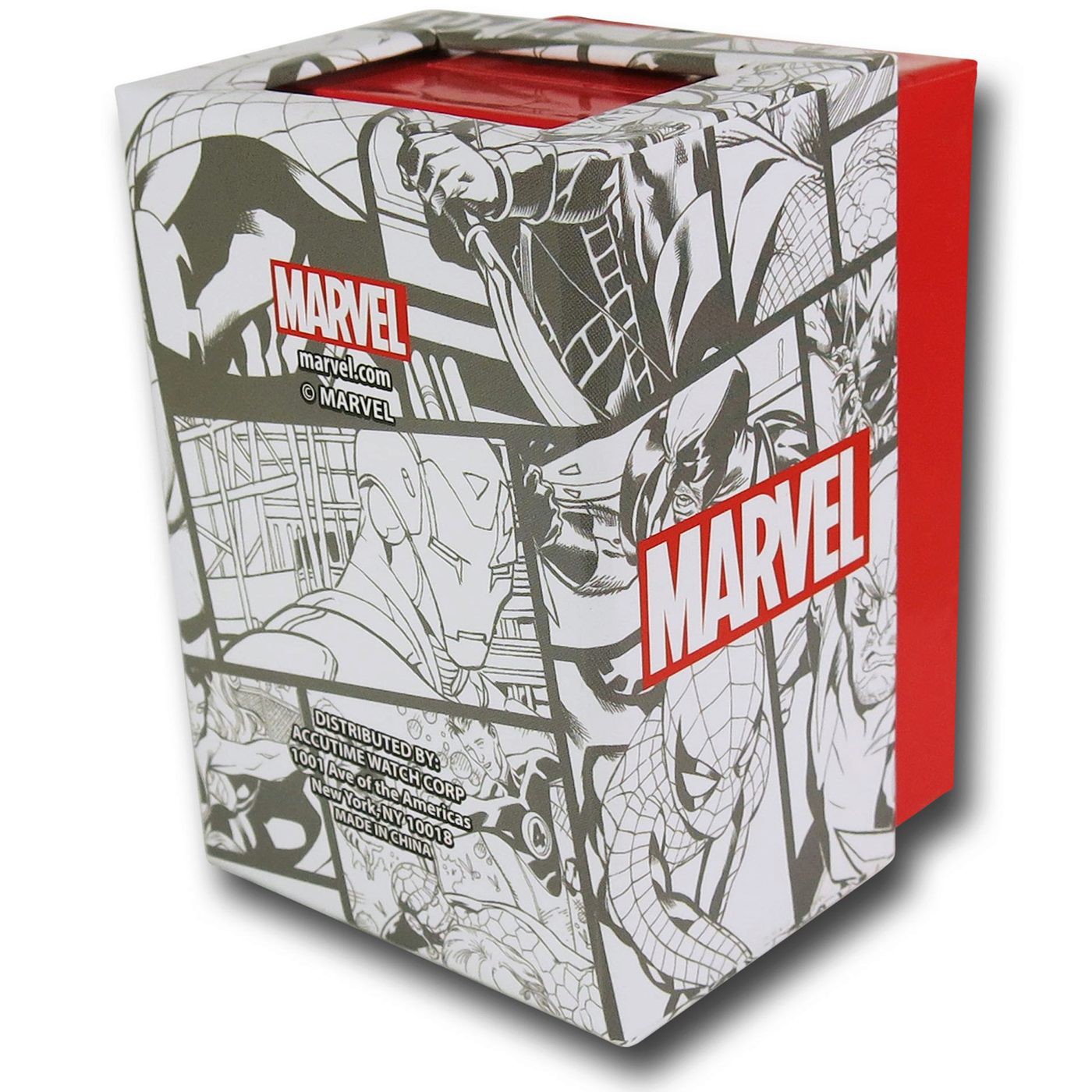 X-Men Symbol Black Watch with Silicone Band
$34.99
Out Of Stock
The X-Men Symbol Black Watch with Silicone Band is an exceptional watch inspired by Marvel's motley band of misfit mutants. Oh, I didn't realize my mutant power was alliteration...I always thought it was my ability to drink coffee all day! The X-Men Symbol Black Watch with Silicone Band has features the famous X-symbol inside a recessed watch...see how the time increments are placed at an angle? That prevents Magneto from messing with it...or at least that's what I've been told.

Product Specifications
-Movement- quartz
-Battery powered
-Manufacturer's 1 year limited warranty
-Face color- black & grey
-Case color- black
-Caseback- stainless steel
-Bezel color- black
-Band color- black
-Adjustable slide
-Case size- 44mm
-Band length- 190mm
-Band width- 22 mm
More Details
Product Category:
Accessories,
Watches
Reviews of X-Men Symbol Black Watch with Silicone Band
wiZZy
Russia
Glass glued unevenly. Everything else is great.
Submitted 5 years ago
Mario Arismendy
Miami, FL
it was a little peeled on the top and peels easily..... i am not satisfied for the price that i paid for the watch... sorry i was gonna buy more but if all peel quick now i wont...
Submitted 5 years ago
Xandra
Sydney, AUS
This watch is great, it's comfortable and not too big but there was a bit of chipping in the paint, but not enough for me to really worry, and wasn't too noticeable. I wear it all the time now and have referred the site to a bunch of my friends who want one for themselves :)
Submitted 5 years ago
Wren, Marvel Nerd Girl
Perth, Western Australia
The clock face is cool. The rubber band pieces are a little irritating. Would be better if made of black metal or plastic... which I might get to replace the rubber!
Submitted 4 years ago
batmanfan
Tokyo, Japan
I ordered this all the way from Japan, and was super satisfied. It's convenient and not as big as the night wing watch. A pity it doesn't glow in the dark, or the fact that you can't tell the time in the dark. SICK SICK SICK SICK
Submitted 5 years ago
kertxu
Valencia, Spain
Just what I expected. It works fine and it looks amazing! The delivery took a bit long, but I guess it's just normal considering it had to cross the Atlantic ocean!
Submitted 5 years ago
Tate, X-Man wannabe
Seattle, WA
I absolutely love the X-Men, and when I saw this watch, I knew I had to have it. Overall, it looks very professional, and most people think it's a higher end watch. It's fun when people who also enjoy the X-Men catch a glimpse, their reactions are the best! I've had mine for about 4 months now, and there is some wear and tear. The lining around the glass is peeling... :( Also, the rubber band is irritating sometimes, and I've noticed it gets dirty REALLY quickly. I would buy this watch again, even with the minor mishaps, and I'm recommending it to you!
Submitted 3 years ago