Avengers Berserk Sublimated T-Shirt
$20.99
Reg.$24.99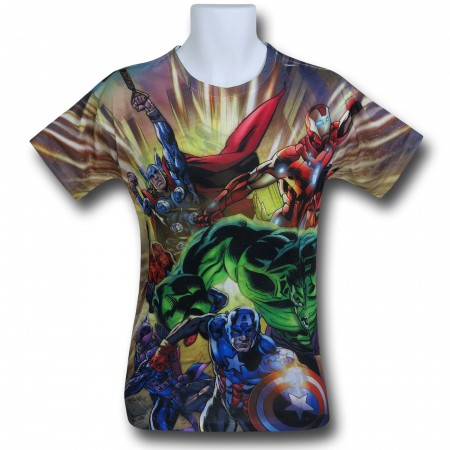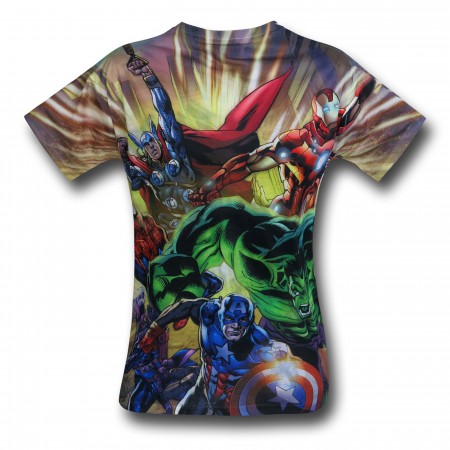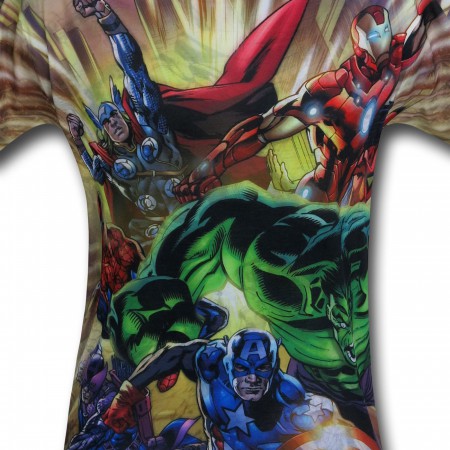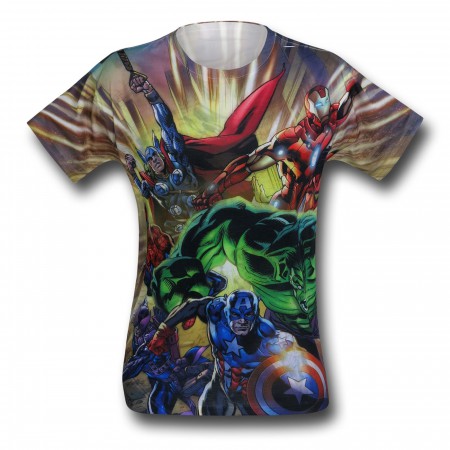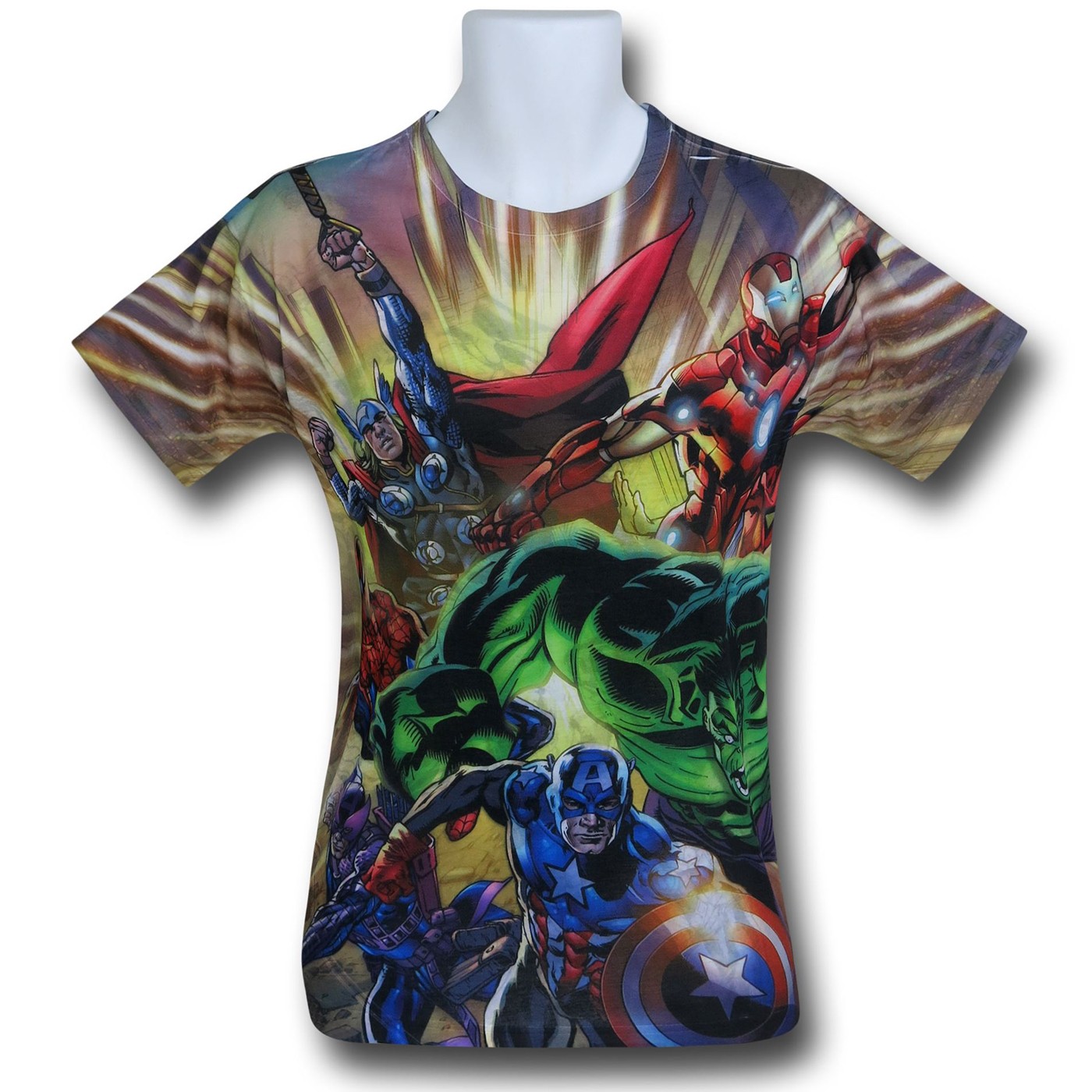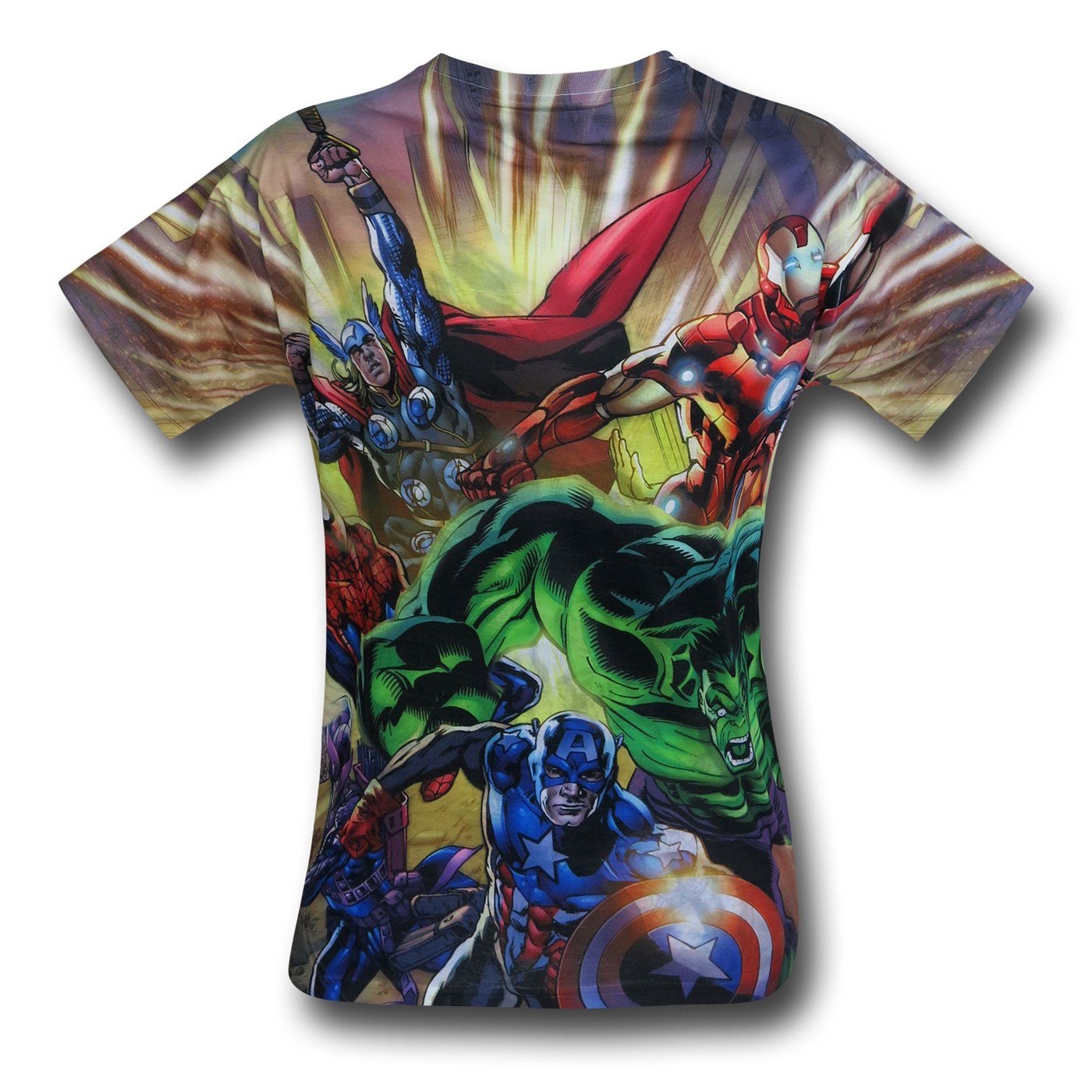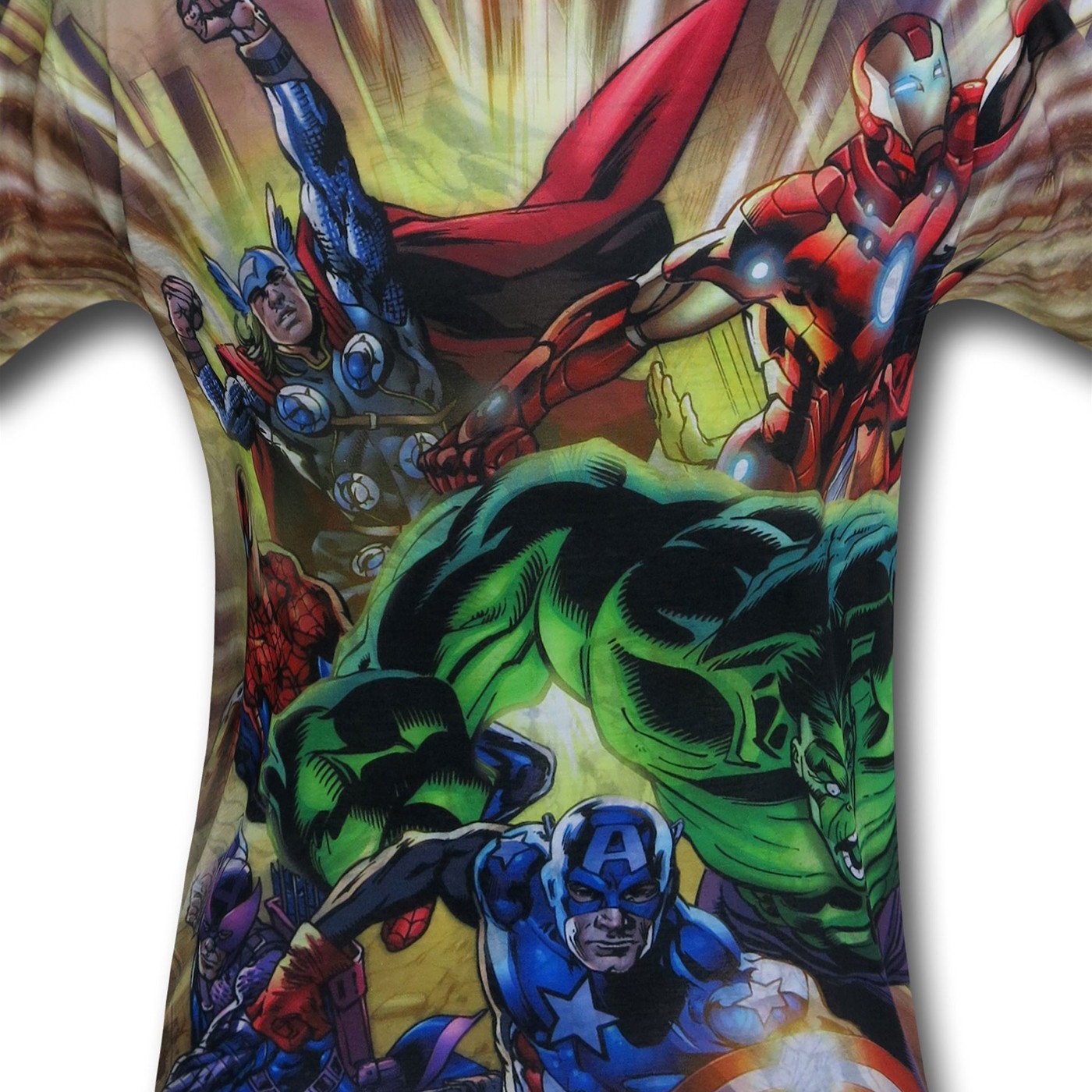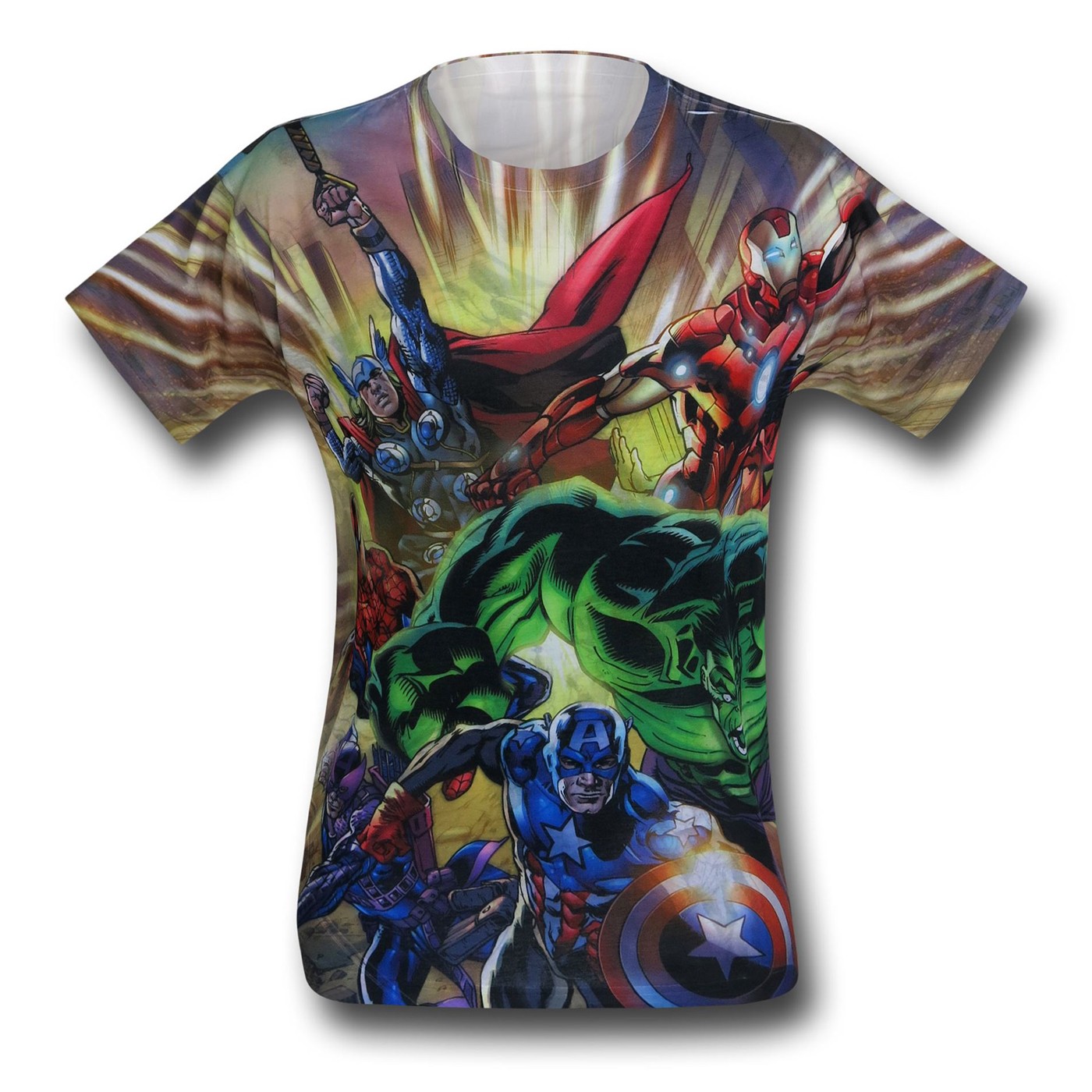 Avengers Berserk Sublimated T-Shirt
$20.99
Reg.$24.99
Out Of Stock
Captain America, Hawkeye, Incredible Hulk, Iron Man, Spiderman, Spider-Woman, and Thor have one thing in mind on the 100% polyester Avengers Berserk Sublimated T-Shirt and it isn't unicorns. It's actually because there are giant mutant hamster-squids from Dimension-X currently assaulting the local pet rescue and Earth's Mightiest can never stand for that sort of thing! At least the all-over and front and back print on the Avengers Berserk Sublimated T-Shirt has you covered.

These are not your typical shirts; sublimation is a viable and durable solution to the industry standard of ink jet heat transfers. The sublimation process takes a large sheet of ink soaked paper heated to ridiculous temperatures which causes the ink to literally bind to the fabric. This causes the shirt's image to become amazingly resilient to the ravages of time!

Unfortunately, the drawback to this fantastic technique are small imperfections generally around the armpit, seams, and stretched spots on the shirt. It is something that is intrinsic with this process but it makes each shirt wholly unique!
More Details
Product Category:
Clothing & Apparel,
T-Shirts