Batgirl Women's V-Neck Caped Costume T-Shirt
$22.99
Reg.$25.99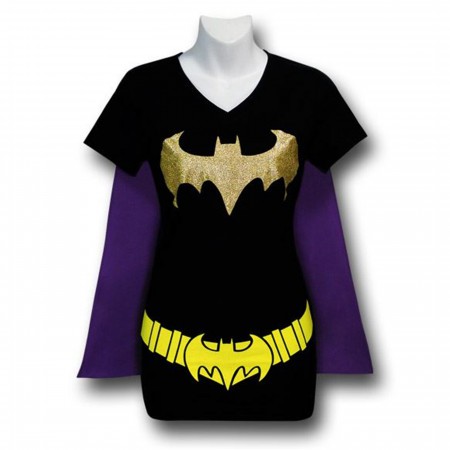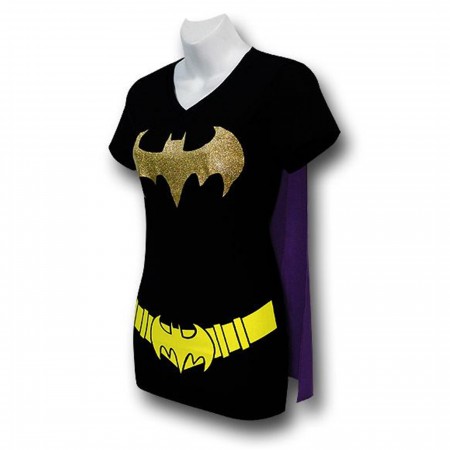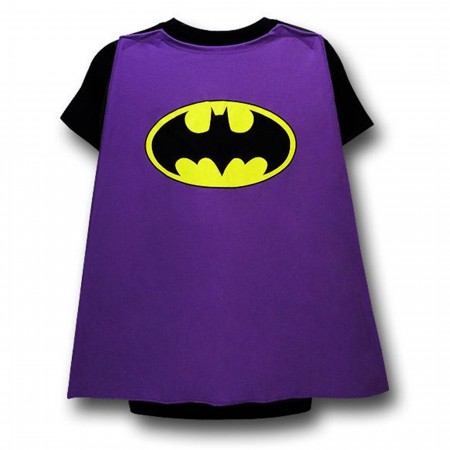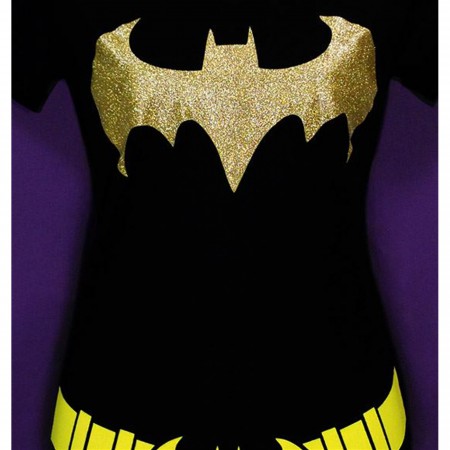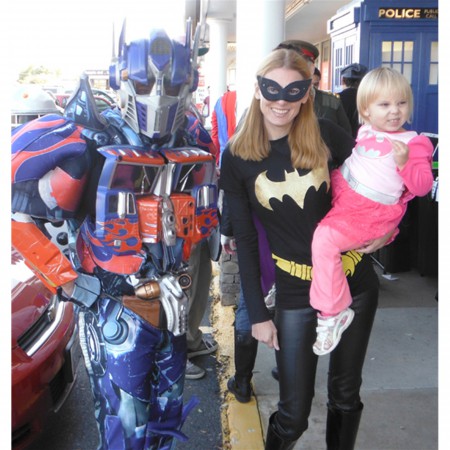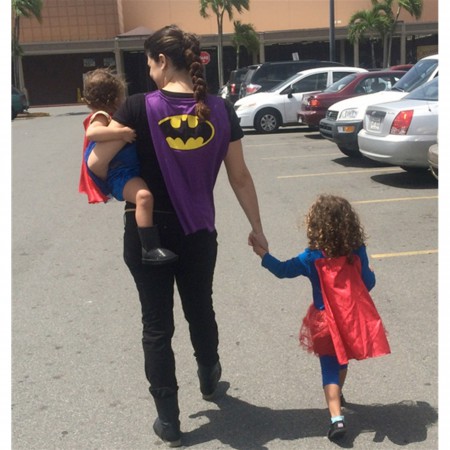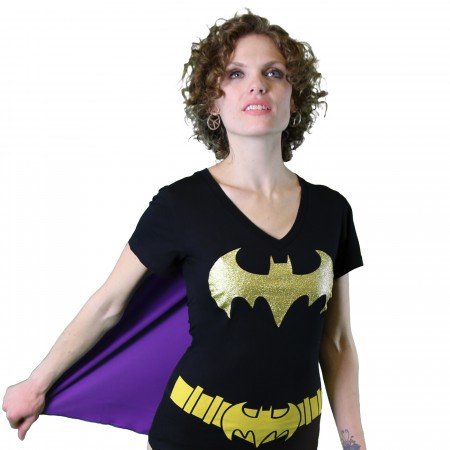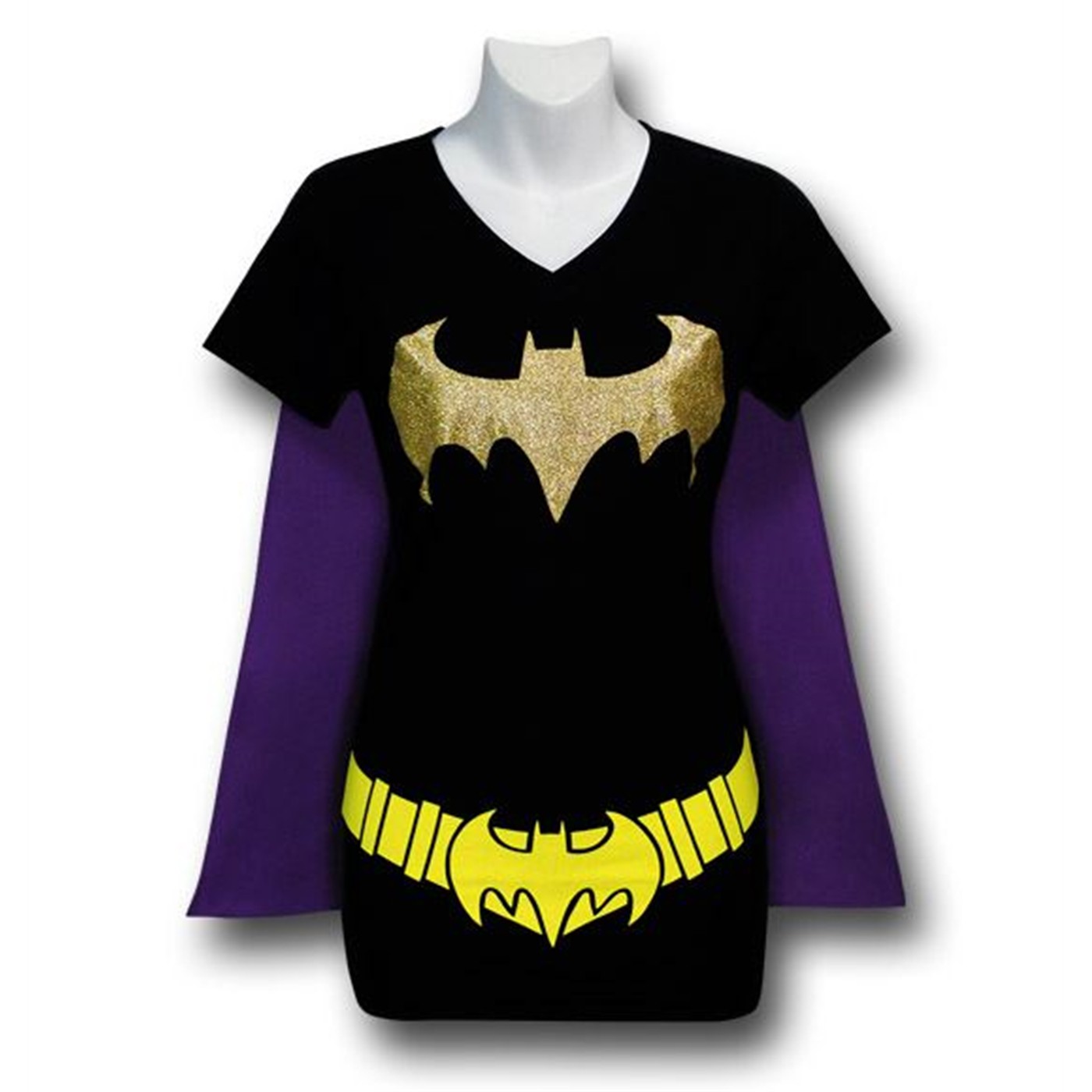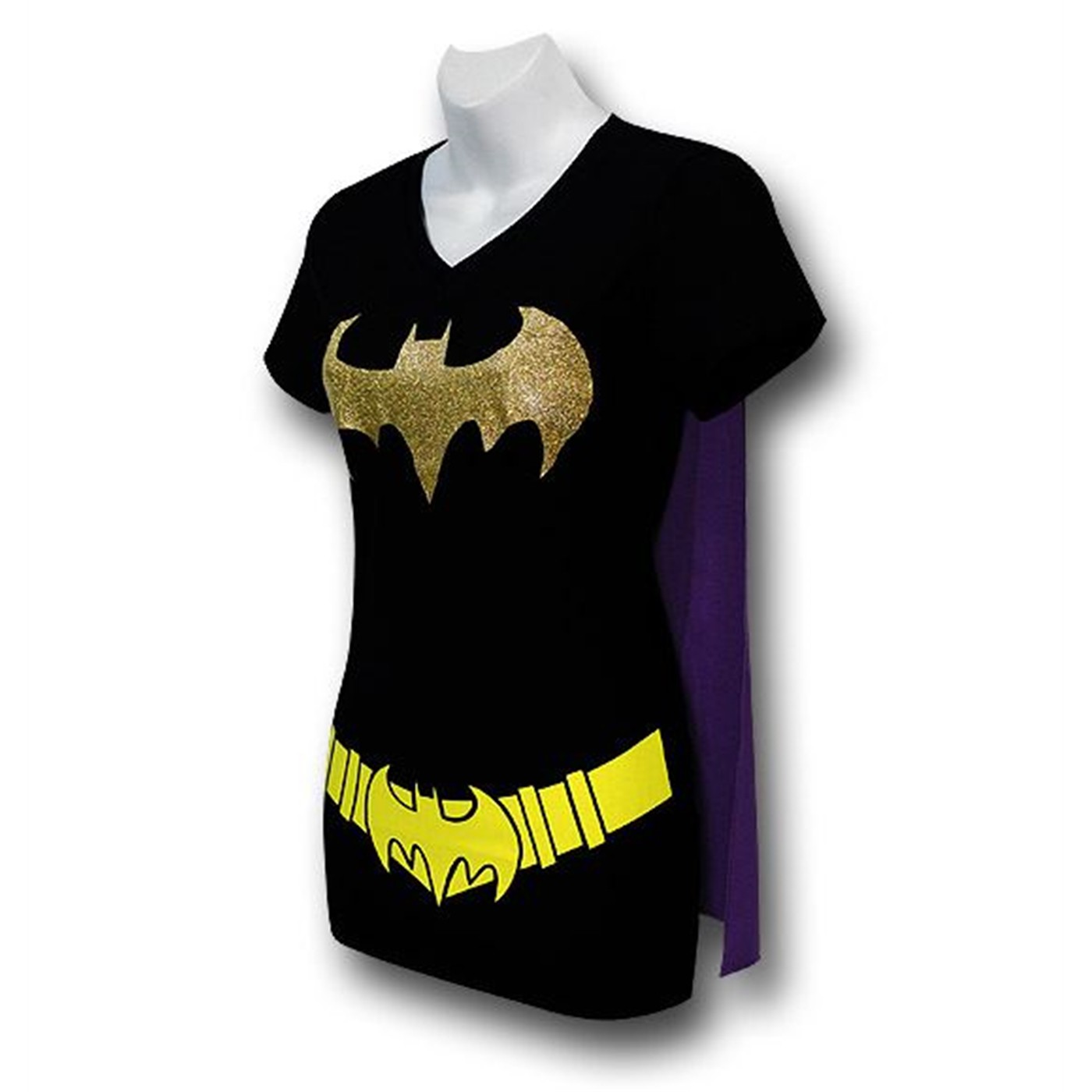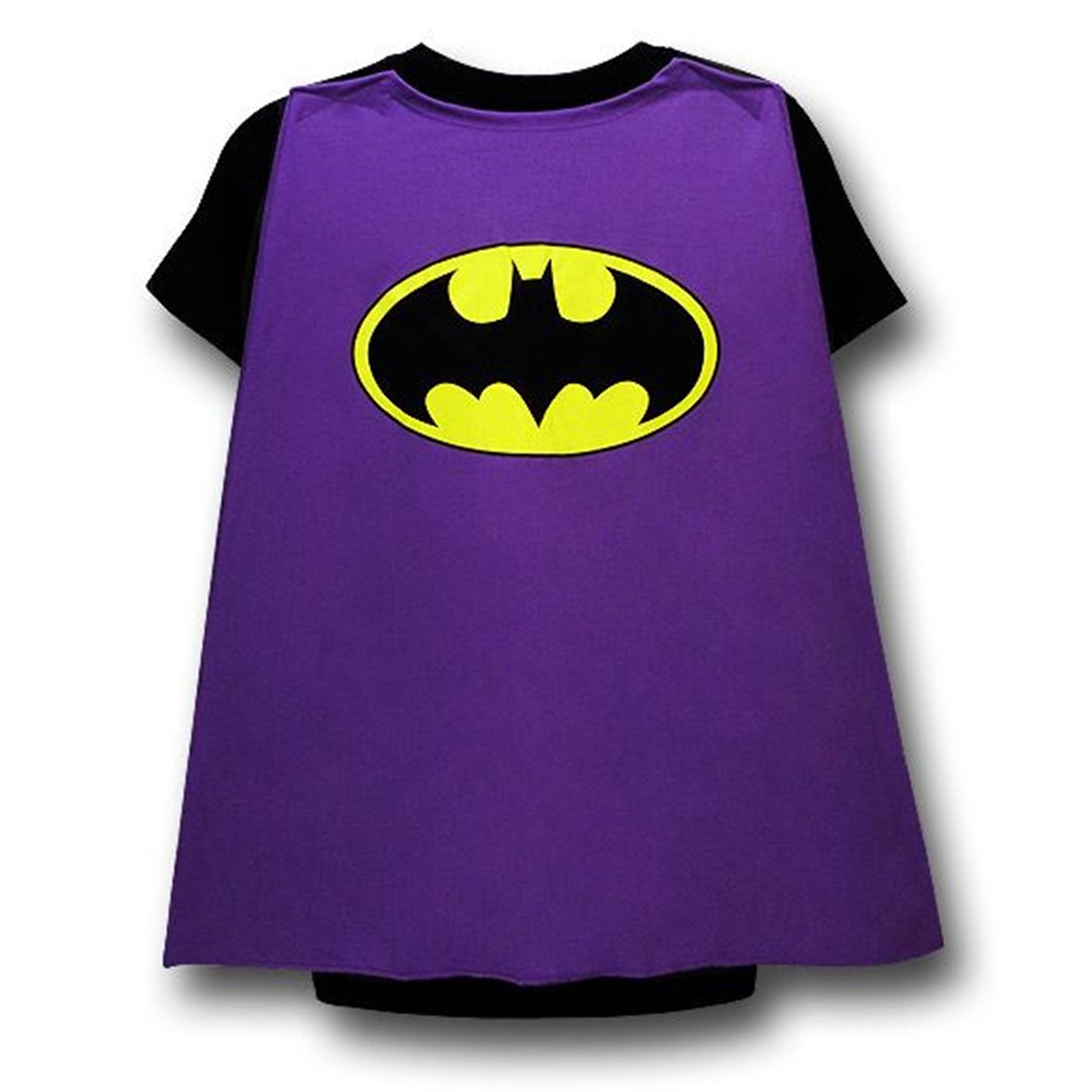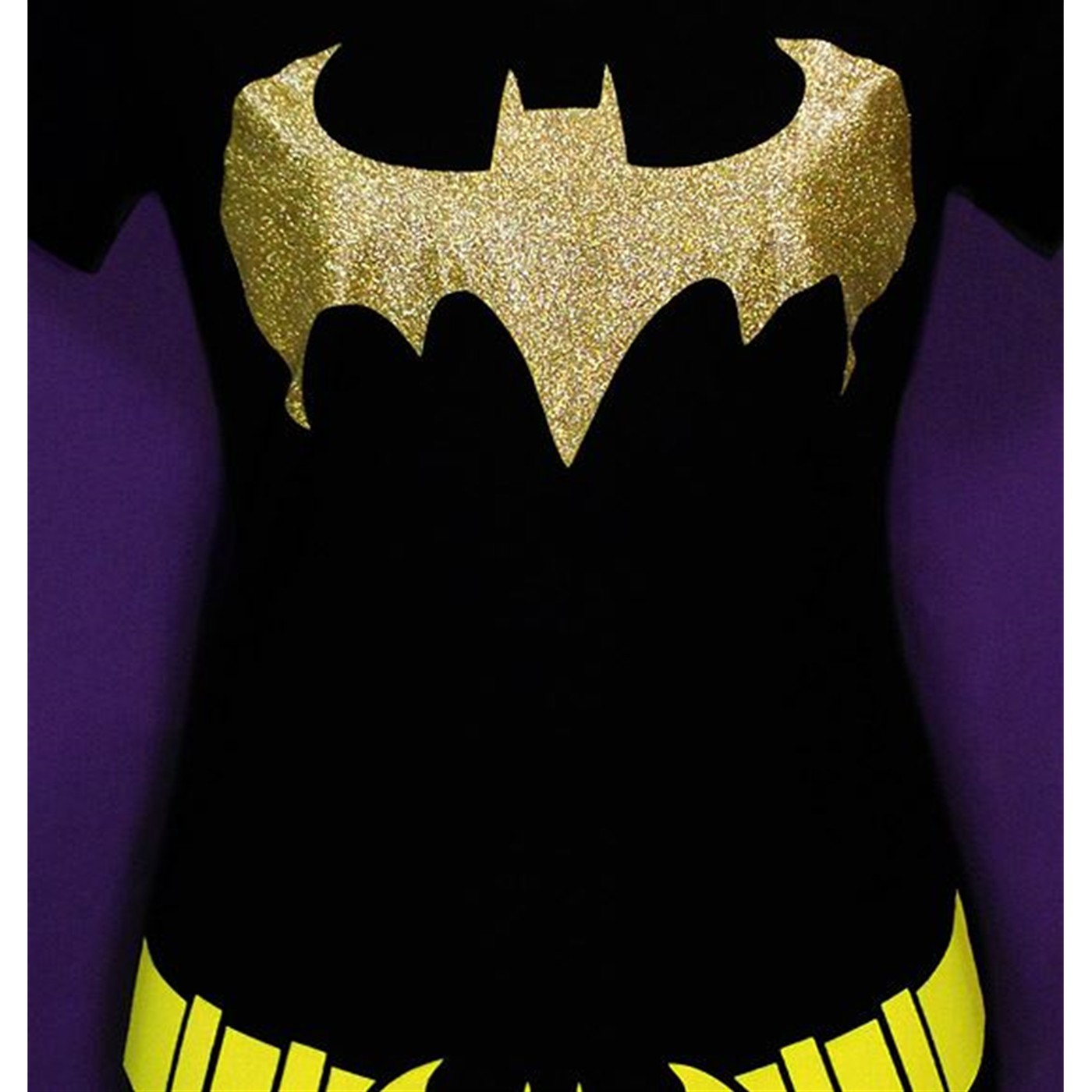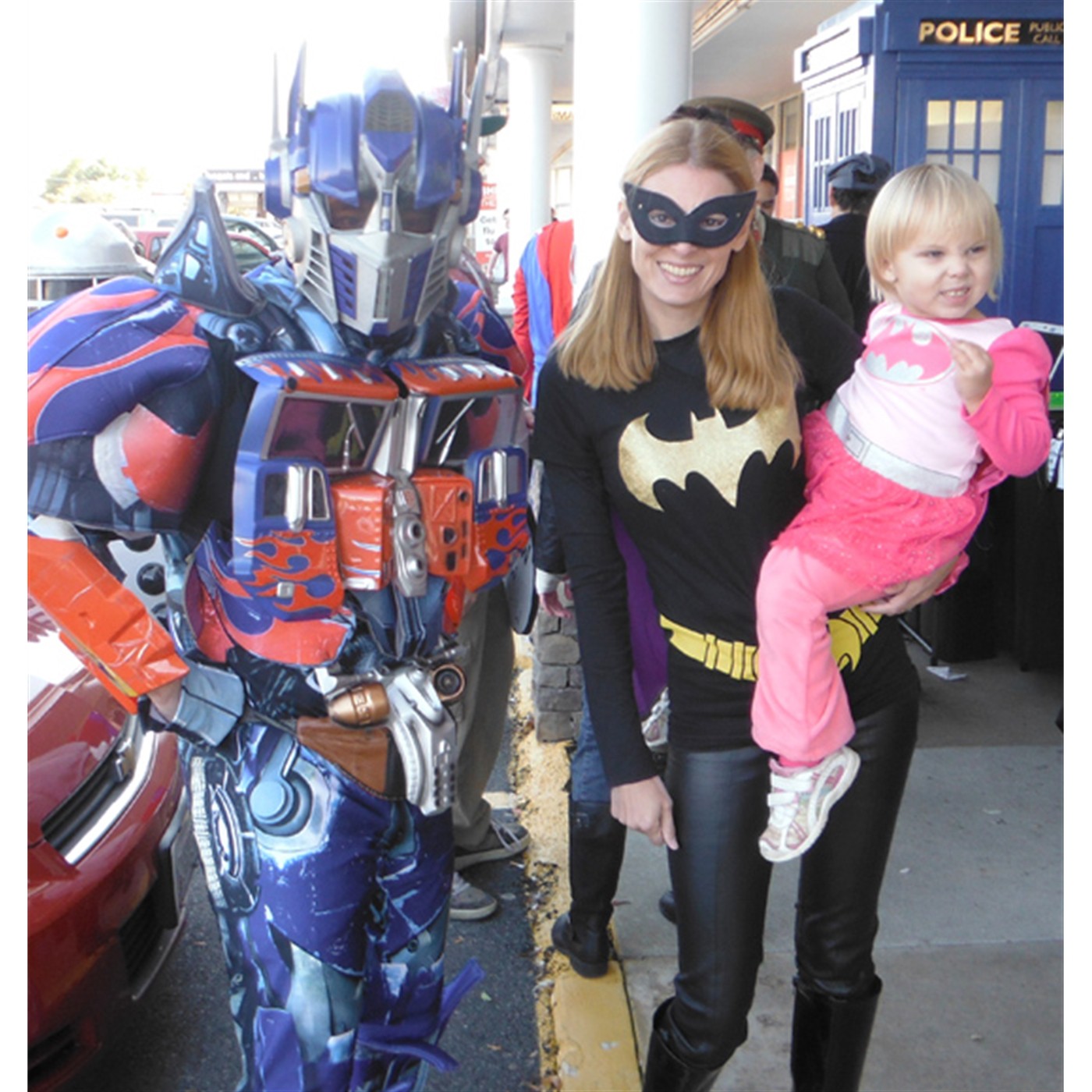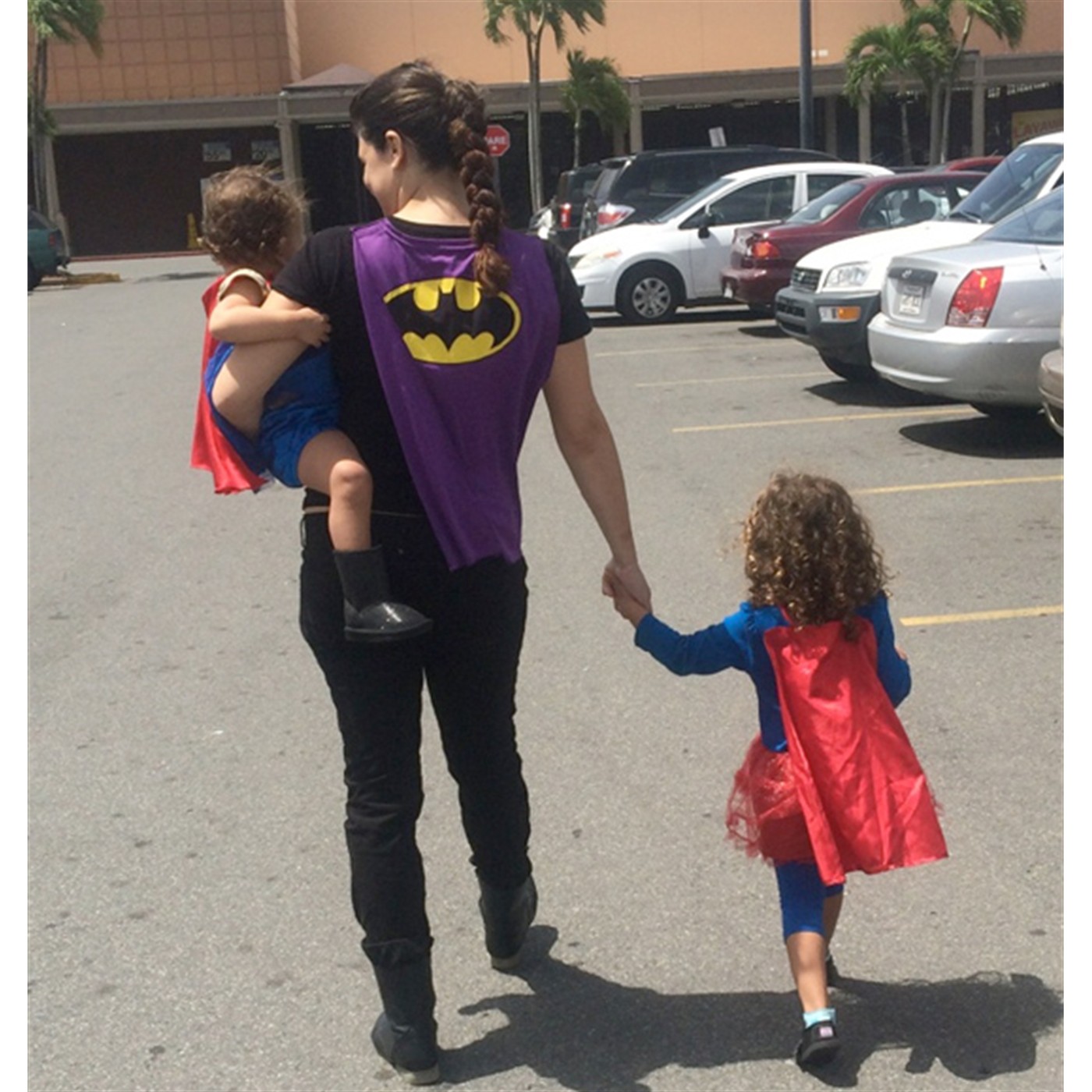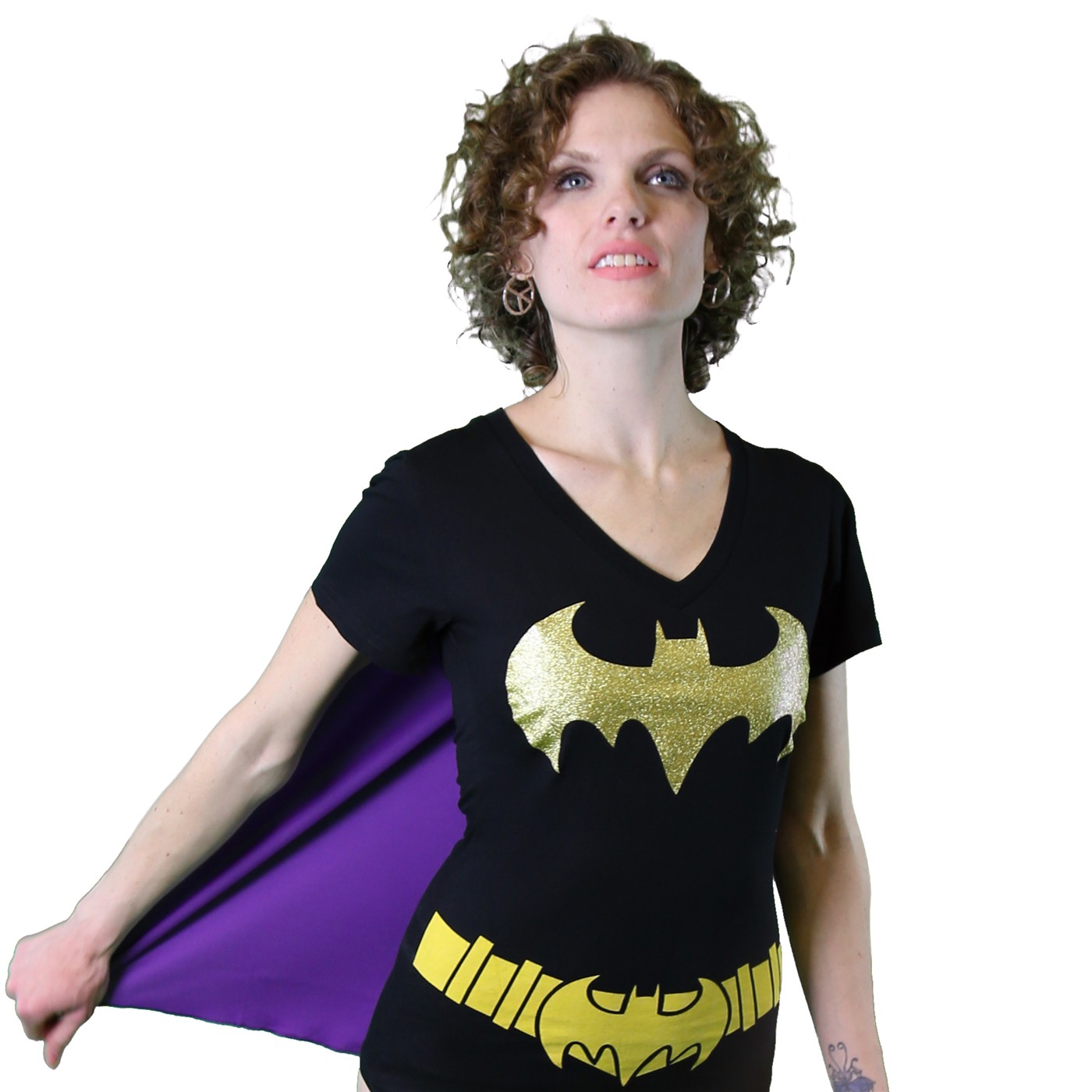 Batgirl Women's V-Neck Caped Costume T-Shirt
$22.99
Reg.$25.99
Out Of Stock
This black Women's v-neck costume t-shirt is made from 100% cotton and features a nice big sparkly gold bat symbol across the chest. There's also a startlingly non-utilitarian utility belt that looks cool anyway in a bold yellow print across the waist in front. But wait, THERE'S MORE! Attached to the back of the shirt by two trusty velcro tabs is a purple cloth cape bearing a less shiny, but more classic black-and-yellow bat symbol.

Pull this shirt on and pretend to be the Batgirl of your choice - a certain Commissioner's lovely daughter, poor all-but forgotten Stephanie Brown, or Cassand-...never mind, best stick to the first two choices. That last one could get a little tricky.

More Details
Product Category:
Clothing & Apparel,
T-Shirts
Reviews of Batgirl Women's V-Neck Caped Costume T-Shirt
5.0
(Based on 26 reviews)
Nona2
SacramentoCa
Nona was the hit of the party for grandsons super hero birthday with this batgirl shirt. Love the cape so much.
Submitted 4 years ago
Nick
Virginia Beach, Va
My Daughter absolutely loves this shirt. the order of the shirts said two day delivery, and came in 5 days. very disappointed. missed her birthday. however, when she did get this shirt, man did she light up. she seems to where it more than not. she is a huge Batman fan, so this shirt was iceing on the cake.
Submitted 6 years ago
Tayler
Brisbane, QLD
The shirt is great! Fast delivery, looks like its good quality too. But just remember it is slim fit!
Submitted 5 years ago
cZee
Thousand Oaks, CA
Talk about the easiest and most comfortable Halloween Costume! I received lots of complements and surprised faces when they saw it was a t-shirt. It looks really great on.
Submitted 6 years ago
Sara
Seattle, WA
Great fit. Perfect for a 10k run. I recommend it completely..
Submitted 5 years ago
Kristina
Orange, CA.
I loved it! The junior large fit me perfect. I am a busty girl and size 8. Wish the v cut was a little deeper. It was a little below collar bone.
Submitted 6 years ago
I loved my batman shirt.. Fit perfect.. But the most thing that I loved was that I called the wear house to see if my item truly would ship in time for the saturday before halloween so the lady that picked up the phone was so nice n had good costumer N explain everything to me . I need it to call her back before a certain time .. So I did. place my Oder n the lady had it out that same day just to get it back in time for me.. I want to thank you n your staff
Submitted 6 years ago
Wanda
Covina, Ca
When they say slim fit they mean it, shirts are tight especially in the chest area.
Submitted 5 years ago
Mel
Buffalo ny
Fit well and looked great on our girls for their Halloween soccer tournament.
Submitted 5 years ago
Shoot! This shirt/costume is so sick for a gift. My girl is a huge Batman fan (as well as I am) and for her birthday I got her this Batgirl shirt. She loved it! I got points that night too for being "cute." (; Thank you SuperHeroStuff!!!
Submitted 7 years ago
Brandon
Louisville, KY
You need them in non JR sizes. My GF would love this, but not sure if even the largest JR size will fit her :(
Submitted 7 years ago
Pat
Adelaide South Australia
Submitted 5 years ago
Aussie Biggles
Melbourne, Australia, VIC
Would buy this for my daughter, if it came in women's sizes. Adults love superheroes too. Buying for men is a lot easier on this site than for women.
Submitted 6 years ago
Would love to have this...$25 is a little much tho =/ Btw people, these "junior" sizes can be worn by adults...Since this is 100% cotton, u might wanna get a size bigger so when it shrinks it still fits good. If u want a details (by inches), u can either google it or HotTopic has a good size chart. I believe it gives u the waste & bust in inches if you're concerned if it'll fit.
Submitted 7 years ago
Jojomohono
Ireland
It was a brilliant fit - I would be a curvy XL and was nice and long, not tight and room to stretch. The velcro holding the cape on was super strong and the cape wasn't distracting or irritating to wear at all. Absolutely delighted with it - a great online buy - will not disappoint! I live in Europe and delivery was speedy speedy - within 10 working days.
Submitted 4 years ago
KTH
Madison WI
So fun! I work at a daycare and all the kiddos thought I looked super cool!
Submitted 5 years ago
The cape makes the whole thing. Also, the material is super comfy
Submitted 6 years ago
Zexeos (Kelly)
Bedford, IN
I would LOVE LOVE LOVE to be able to wear this, but I'm not a juniors anymore! Adult sizes would be just absolutely fantastic so that way every girl could be Batgirl!
Submitted 7 years ago
Keraz
europe
This tshirt is great quality. I got it in junior size large. I am 29and usually a medium size tshirt for an adult but the large junior was perfect. I paired it with black leggings and boots. It was a flattering fit and got loads of compliments.
Submitted 6 years ago

Portland, OR
This was the perfect costume for the office. It looked great and I loved the purple cape. Thank you for not being a tank top.
Submitted 6 years ago
gb
Preston, UK
Bought this for a class 'Superhero Day' at school, loved it and got lots of compliments from children and staff! Great quality and excellent servcie in terms of postage and delivery, would definitely recommend this t-shirt and site in general.
Submitted 6 years ago
Cliff Dorian
Sydney Australia
We do a lot of cosplay events where its to hot or too much trouble to wear the original suits. So these t-Shirts make life easier and the quality is really good.
Submitted 4 years ago
Used it for halloween but would totally take the cape off and wear it on a regular basis. Awesome shirt!
Submitted 6 years ago
Gail
Blackburn, England
Great shirt, I was worried when I ordered that it might not fit due to juniors sizing but it was perfect. Worked great for fancy dress and the cape comes off so that it can be worn as a shirt at other times.
Submitted 6 years ago
BullyWench
Montreal, Canada
Love the quality of this shirt. Bought the Small, and for reference, I'm petite (5 feet tall, 98 pounds with 32D chest). The overall size is good although the sparkly logo is plastic-like and therefore doesn't allow much stretch over 'the girls' so if you're busty, choose your size carefully. Also, the sleeves were surprisingly big and loose on me, as opposed to the classic baby T fit. But I love the fact that the superhero logo appears on the cape, making your hero of choice recognizable from the back as well :) For me, the fit issues are minor enough and do not warrant a return.
Submitted 4 years ago
CSRBatFan
Las Vegas, NV
I was super excited to get this in the mail. The shipping was quick! They're not joking when they say it's slim. It's a little snug and I got this in medium, but Batgirl/Batman never wore a loose fitting suit. =P
Submitted 3 years ago