Exclusive
Batman Beyond Symbol 39Thirty Fitted Hat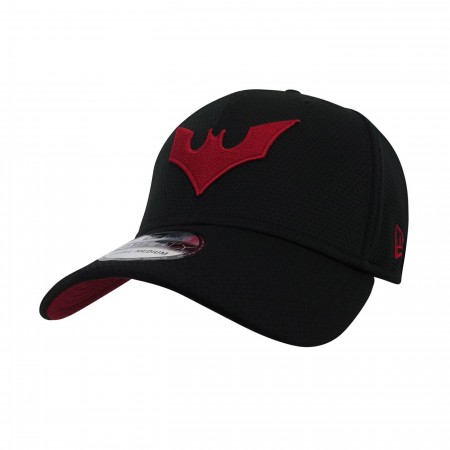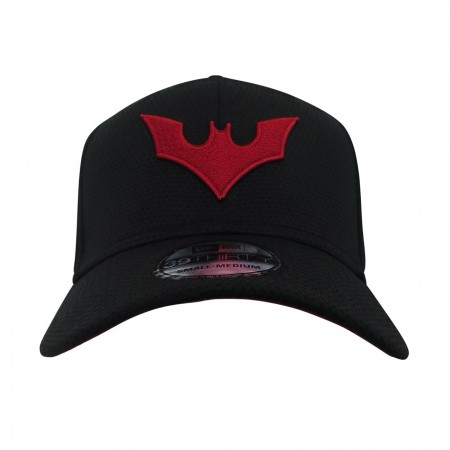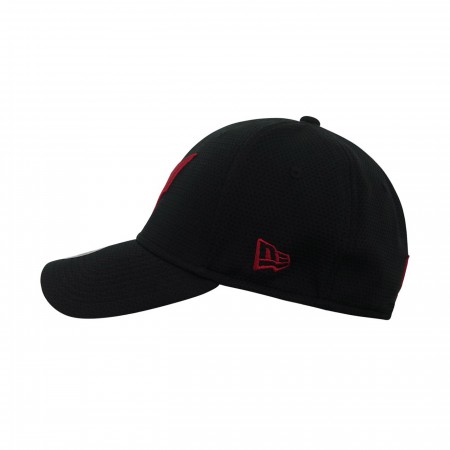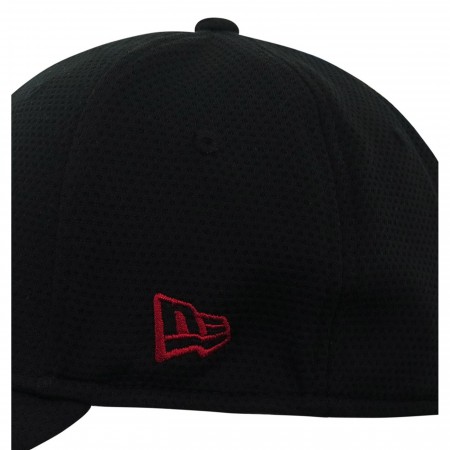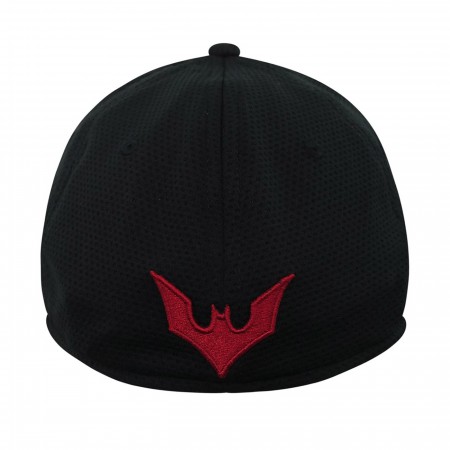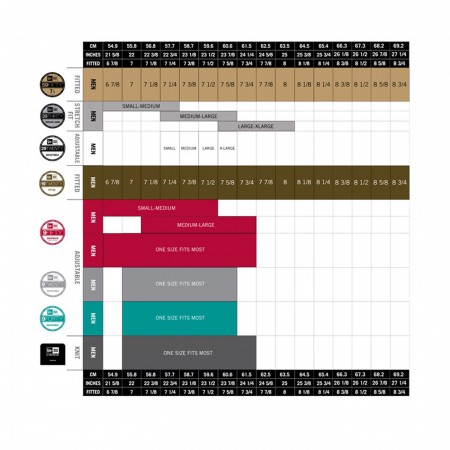 Exclusive
Batman Beyond Symbol 39Thirty Fitted Hat
We are not planning on bringing this item back currently, but we'll let you know if that changes!
We'll let you know as soon as the item is back in stock!
A future hat for a future Batman.

Yes, New Era exists in the not-too-ridiculously-far future, and this is a good thing considering Terry McGinnis -- with Bruce Wayne's blessing -- is protecting Neo Gotham as the new super-suited Batman!

And if New Era still exists, so does SuperHeroStuff -- together, our future companies -- to celebrate future Batman-- constructed the very official and future-esque Batman Beyond Symbol 39Thirty Fitted Hat!
Made from 100% polyester, this EXCLUSIVE Batman Beyond hat from New Era simulates Terry's slick, armored super-suit complete with raised and embroidered Batman Beyond symbol.

Our Batman Beyond hat is layered in a resilient performance fabric called "NEC025."

This material grants the appearance of a hard-fiber mesh utilized in all manner of durable superhero-wear.

The bill? Curved and positively slathered with NEC025 fabric.

Under the bill? A red slathering of NEC025 fabric.

Hey! What's on the back?? A smaller, embroidered Batman Beyond symbol.

The official New Era sticker? It's right there, resting soundly on top of the curved bill.

All the dependable characteristics of a high quality New Era Hat:
The embroidered New Era logo resting on the hat's right side.
The stitched taping crisscrossing the hat's interior.
The official New Era tag, also inside the hat!
The official DC Comics logo, also-also inside the hat!
This 39Thirty hat is available in Small/Medium, Medium/Large, and Large/XLarge.


More Details
Product Brands:
Batman Beyond,
Batman
Product Category:
Clothing & Apparel,
Headwear,
Hats & Caps
Reviews of Batman Beyond Symbol 39Thirty Fitted Hat
5.0 (Based on 19 reviews)
Ariel V. "Ocelot"
Brooklyn, NY
5.0
The Batman Beyond 39Thirty cap is a work of art! The materials and crafting of the cap are phenomenal. The simplistic style and color of Batman's symbol is incredibly eye-catching. The cap fits much better and looks better than your standard 59Fifty cap. If you're a fan of the Terry McGinnis or any member of the Bat Family, this is a definite must buy. FYI, make sure to pick out the proper size. Normally I'm a 7 1/8, so the small/medium was a perfect fit.
Submitted 8 years ago
red wolf
Denver, CO
5.0
automatically became my favorite hat the moment I put it on. love the symbol and the hat is way comfy you won't wanna take it off. lots of your favs at SuperHeroStuff but batman beyond takes the ribbon for me. I stocked up cause like I said I don't take it off. wish they had these in the 90's when the show was on. it took them 15 years to come up with the perfect hat and I got em. peace
Submitted 8 years ago
Yanick
Québec Canada
5.0
I love the black and the red match on this cap. the simplicity of the logo of batman beyound is great ! [Precaution: take the good size of your head]
Submitted 9 years ago
Mishi
Oceanside, CA
5.0
Perfect delivered condition, fits perfectly no matter how I wear my hair, description of cap is clear and as expected when received, and awesome price! <3
Submitted 7 years ago
Eric
Duncan OK
5.0
Great comfortable hat. I love the beyond symbol and was tired of only seeing the yellow oval symbol.
Submitted 9 years ago
Ricky,comicbook fan
Chicago il
5.0
This hat is awesome!!! You need to make more like this Some in all black would rock too
Submitted 9 years ago
Yanick, Batfan !
QUEBEC, CANADA !
5.0
I like this cap with the stylised symbol of batman beyound. It's a beautiful simplicity with no extravagance. :-)
Submitted 9 years ago
Omar
El Paso, TX
5.0
I got this in a L/XL and had to return it to get a M/L and it fits perfectly. Look at the size chart and make sure to order correctly the first time. Other than that, this cap is excellent, great detailed emblems. Love it.
Submitted 8 years ago
blerg
parts unknown
Submitted 9 years ago
Devlin, Batman fan
Bakersfield, CA
5.0
I'm very picky with hats nowadays, especially since snapbacks have become popular and unless you got sports store or something then that's the only way you can get anything remotely to a baseball cap. Unfortunately, I'm not a sports fan. Now, even though it seems to be made by those same companies that make those god awful snapback hats, the 39thirty series is the closest I've seen to an actual baseball cap styled hat.The fact that it's Batman, and one of my favorite Batmaen of of my childhood (let's face it, Terry as Batman Beyond made us relate to Batman a little more as kids than we could to Bruce as adults), made it all the much better. It fits great. I wear all the time now since I've designated it my "spring/summer" hat since I'm so partial to wearing beanies. It's black and red, which is always a good color combo. And...it's totally Batman. ;D
Submitted 6 years ago
Lee
UK
5.0
Great product! Would definitely buy from here again! The hat is awessoooomee!
Submitted 6 years ago
Fits perfectly
Nyc
Submitted 6 years ago
DJ Follen
St. Louis
5.0
As my favorite Batman, been waiting for this hat to hit the market and Superherostuff did not disappoint! Great fit, great look, and goes with just about anything!!!
Submitted 5 years ago
Gaël, gael.lascaux@gmail.com
Paris, France
1.0
Too big, elastic relaxed, as if someone had already worn it, disappointed with the product
Submitted 6 years ago
Jesse, comic cruncher
country, ny
5.0
The hat I got from my ex when I was with her was sooo comfortable and couldnt give it up. I know this bothered my now girlfriend but she wont have to worry any more. This hat is so comfortable and the design is more then could ask for it immediately became my favorite and I just received it in the mail 10 mins ago. Delivery was way ahead of even what they said and the quality is more then stated.
Submitted 7 years ago
Yanick
Montréal, CANADA
5.0
Superhero hat are original and hard to find for a great cost :-)
Submitted 4 years ago
Batdad
Australia
5.0
Different from the usual Bat signal/nightwing emblem hats
Submitted 4 years ago
Kevin, Neo Gotham's foremost New Era collector
Rainelle, WV
5.0
Great design and fit. I would like to see what they could do with this as a 5950!
Submitted 5 years ago
Saúl Lozada
Trujillo Alto, PR
5.0
The Symbol Of Batman Beyond and the stretch fitted size
Submitted 4 years ago