Batman Symbol Black Board Shorts
$28.99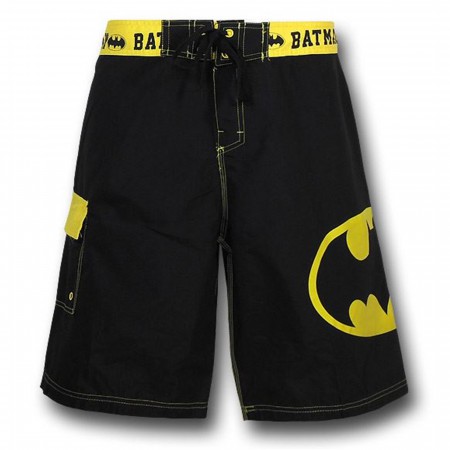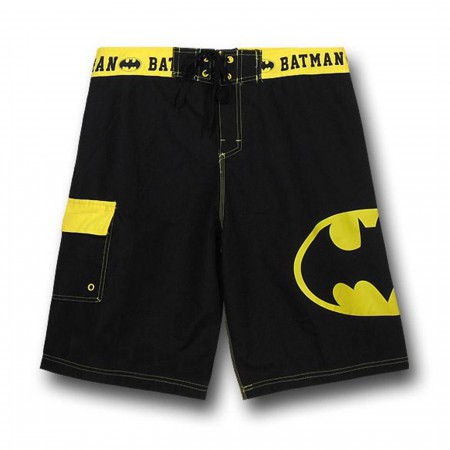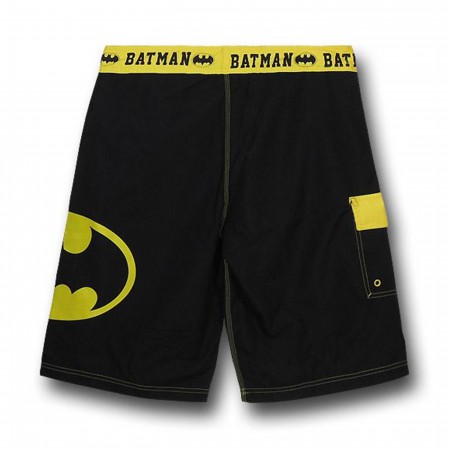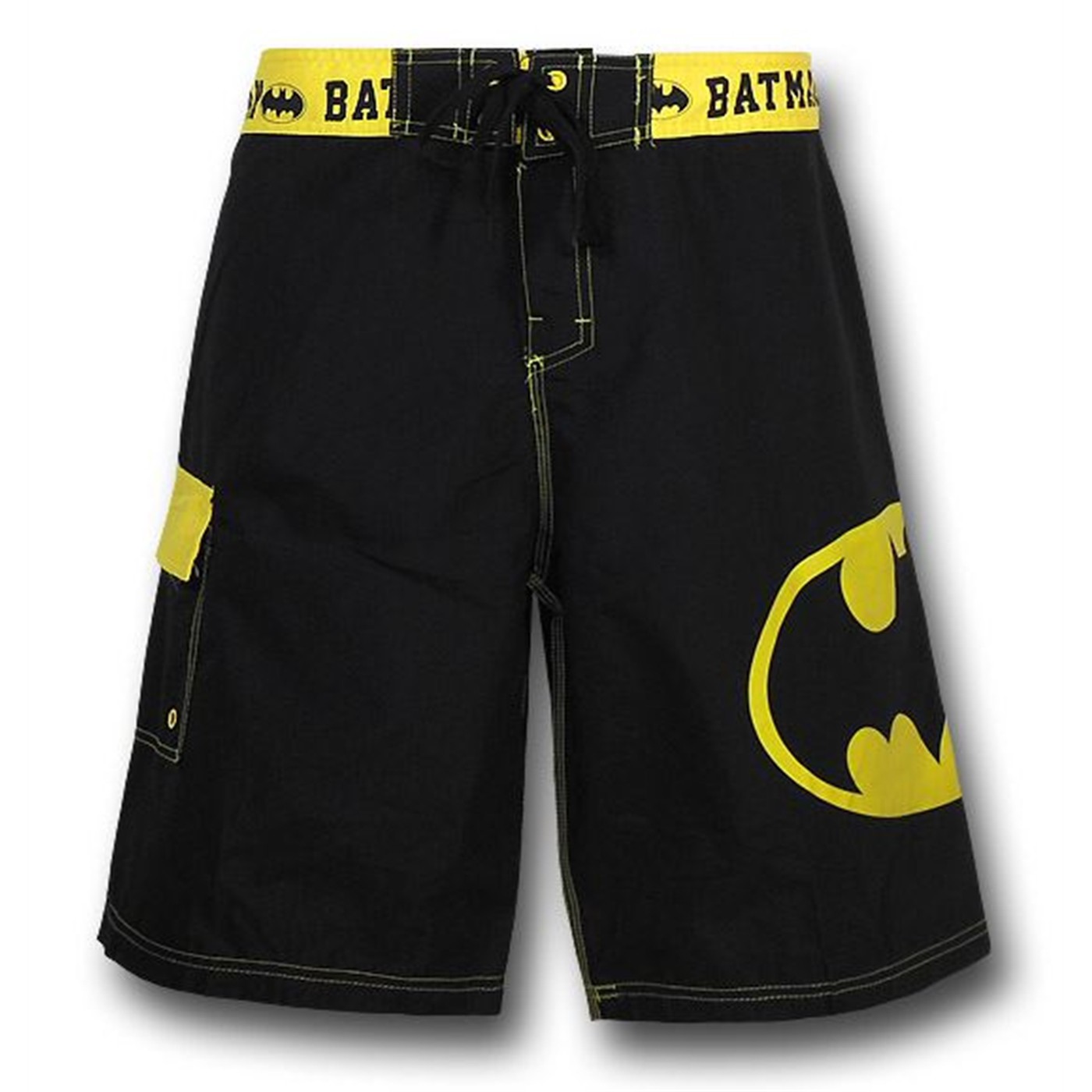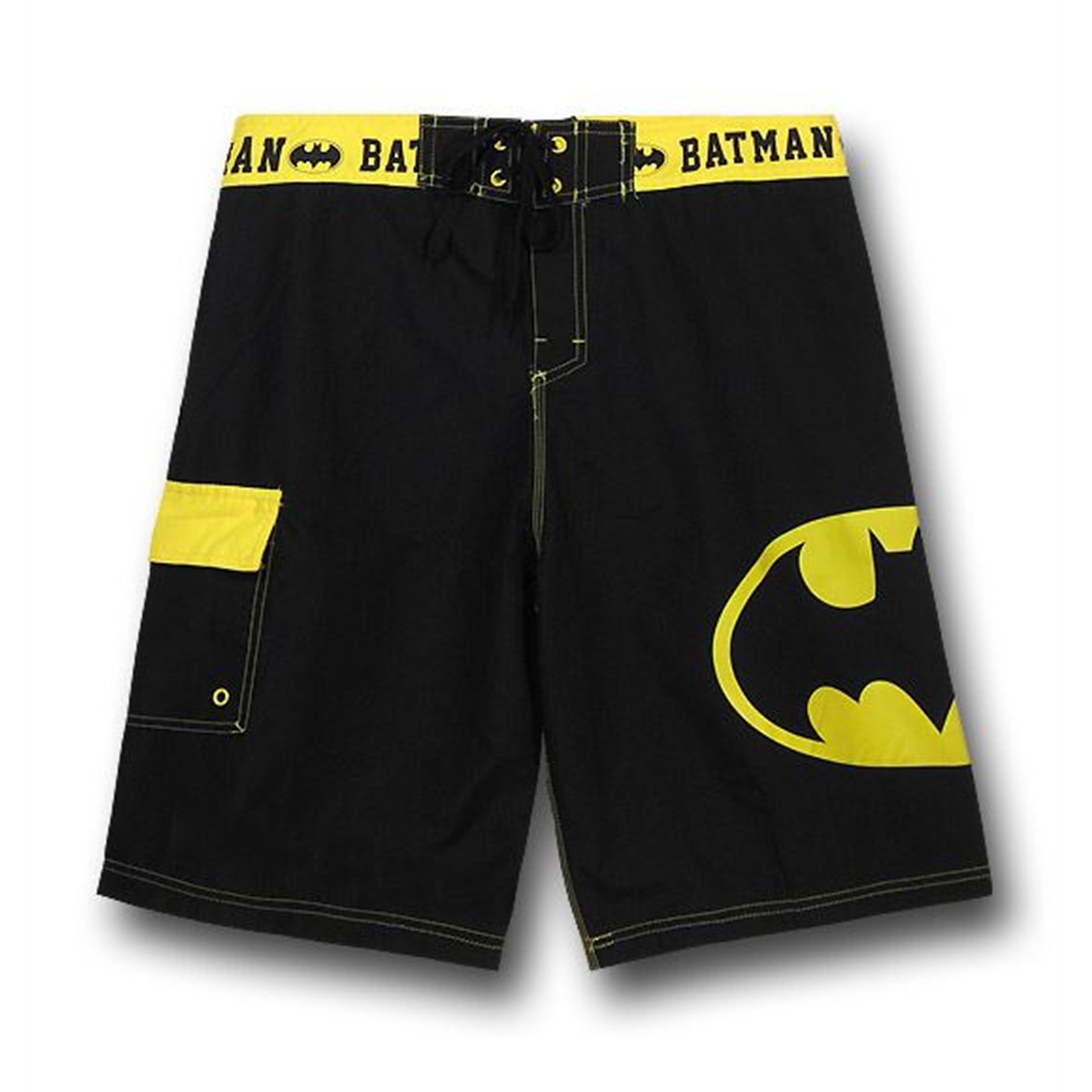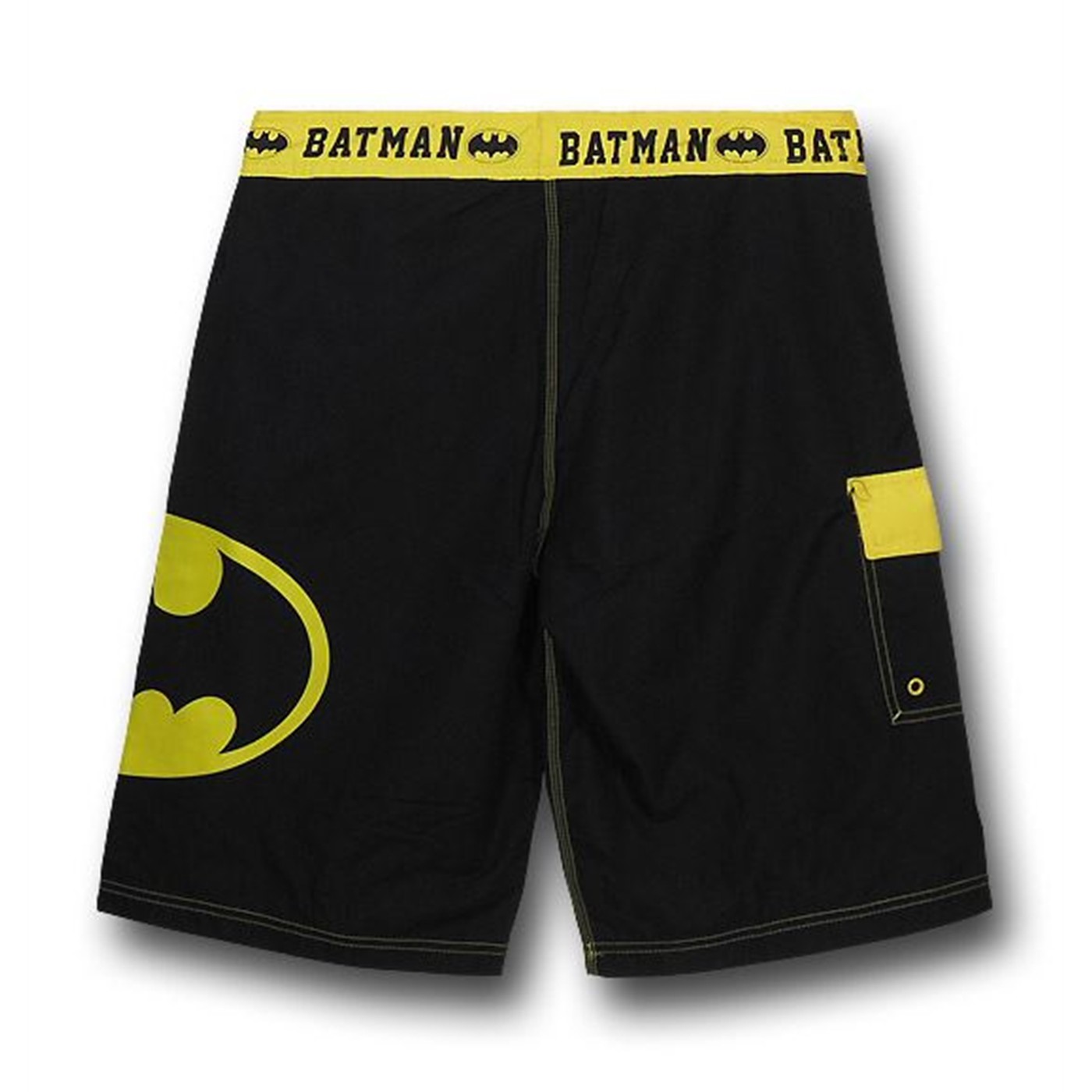 Batman Symbol Black Board Shorts
$28.99
Out Of Stock
"Note These Board Shorts Run Small & Are Form Fitting So Please Size Up"

The Batman Symbol Black Board Shorts are for when the weather gets nicer...and calls for JUSTICE! Yeah, that happens from time to time. What, you think the weather gets nicer on some crazy cyclical pattern? That would be just a horrible set of lies - the weather only gets nicer when DC Comics' Dark Knight swings in and fights the arch villain Pux Phil, an insidious ground dwelling varmint that seeks to keep people inside! The 100% polyester Batman Symbol Black Board Shorts follow the typical black/yellow color scheme and showcase a massive Batman symbol on the left leg and a pocket on the right one!

These run a bit longer than a standard 'board short', but you should also size up. If you typically wear a medium, you should probably get a large!
Medium: 21 inches long
Large: 21.5 inches long
XLarge: 22 inches long
XXLarge: 22.5 inches long

More Details
Product Category:
Clothing & Apparel,
Shorts
Reviews of Batman Symbol Black Board Shorts
3.0
(Based on 10 reviews)
aymbatman
NYC, NY
Design flaw in having no elastic waste or real tie. They just sit on the waist. No way to tighten the waist. :( Wouldn't recommend buying this unless you can try them on first since if they are too big or too small there is no way to adjust them.
Submitted 6 years ago
Dahru
Toronto, ON
Not true to size at all!!! very tight fitted, was really looking foward to wearing these all summer but they are way too tight fitted,
Submitted 6 years ago
Darkclaw
Stuart, FL
well made and looks great! The only problem is the sizes run a little small. I'm a waist size 38 and the large was a tad too tight in the waist.
Submitted 6 years ago
Disappointed
Batcave
I order a XXL cuz I'm a bigger guy and I can't even pull them all the up.
Submitted 6 years ago
David
Arlington, WA
These are literally the coolest shorts i've ever owned. Good quality and killer look.
Submitted 6 years ago
Daniel
texas
I wear 34 in other board shorts, and the 34 here is more of a 32. they did a bad job labeling sizes.
Submitted 6 years ago
Jim
Daytona Beach, FL
Coolest pair of shorts I've ever owned. I get tons of compliments. Fit is good and I can show off my Bat pride while soaking in the sun.
Submitted 6 years ago
Alex McReynolds
Olathe, KS
the design and function are great however the shorts are more of a 32-34, when i ordered them i order a 34 so when i tried them on they were a little smaller then snug
Submitted 6 years ago
Displeased customer
Connecticut
Cheaply made, and ordered extra large and was way too small. I'm not that big of a guy, I usually wear large and only decided to get XL so it would be baggy. When I got it seemed like it was sized for a child, and because its swim wear couldn't return so had to just eat $30+. Not only would I not recommend this product for a friend, but it made me not want to ever shop on this website again.
Submitted 6 years ago
will
Northfield, OH
Submitted 6 years ago