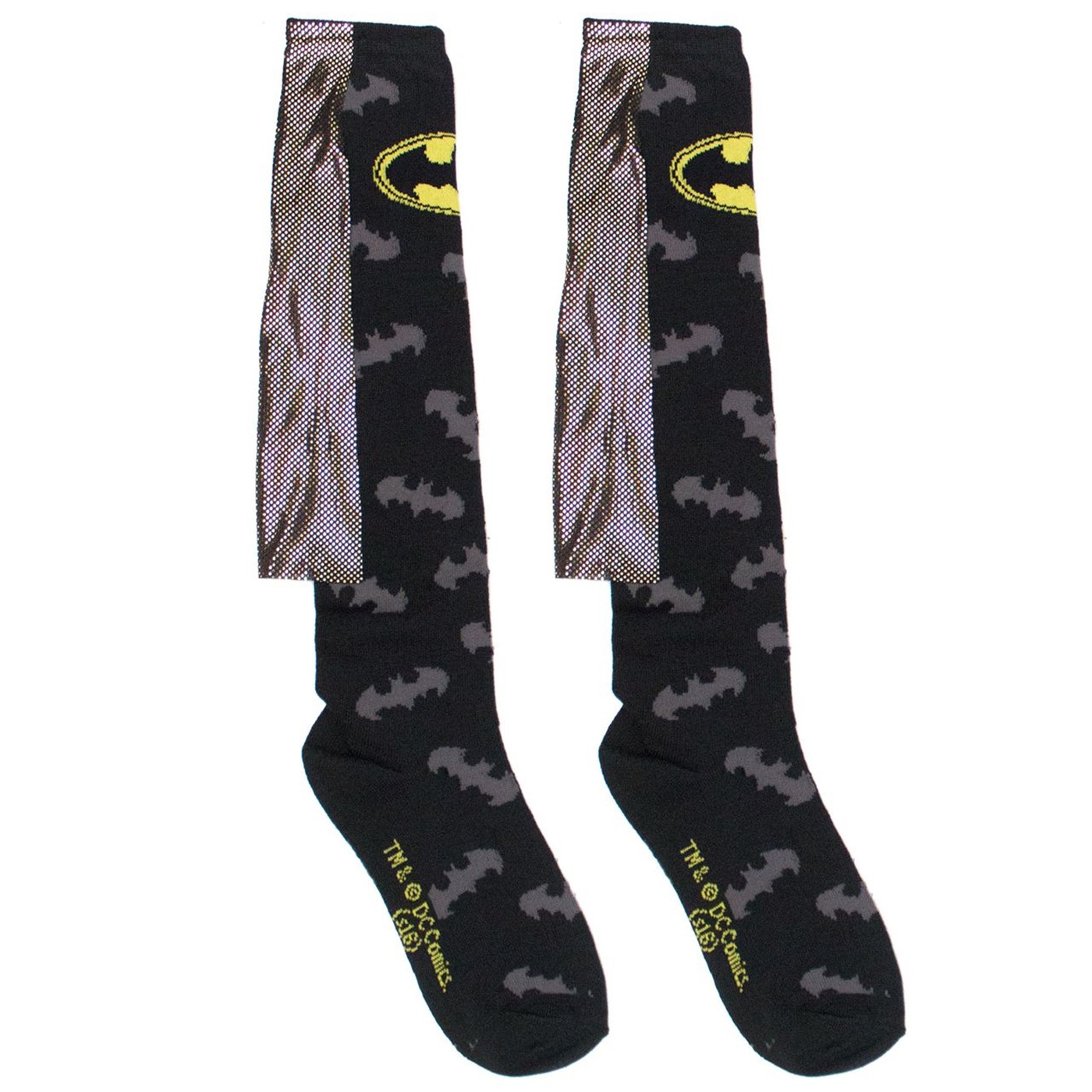 Out Of Stock
Could bats wear socks?
One good thing about not being Batman is you get to wear all the awesome Batman gear your little heart desires. Think about it. If Bruce Wayne rocked these socks out clubbing or was photographed wearing some sick Batman logo shirt, people would put two and two together and his secret identity would become not-so-secret.
So if you're going out tonight, wear these crazy Batman knee high socks with gold foil caps. They are awesome under strobe lights at the disco tech. Bruce would love these; too bad it'd blow his cover, and that they don't come in men's sizes.
More Details
Product Category:
Clothing & Apparel,
Socks