Batman Bat Crest Symbol T-Shirt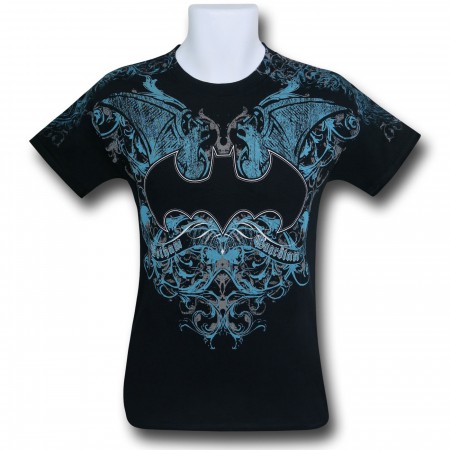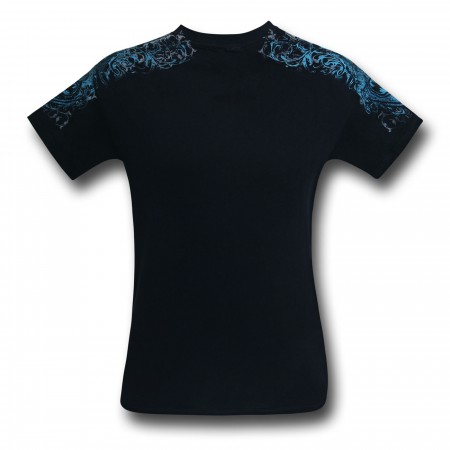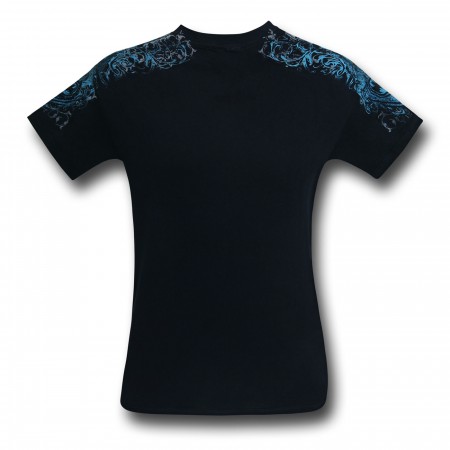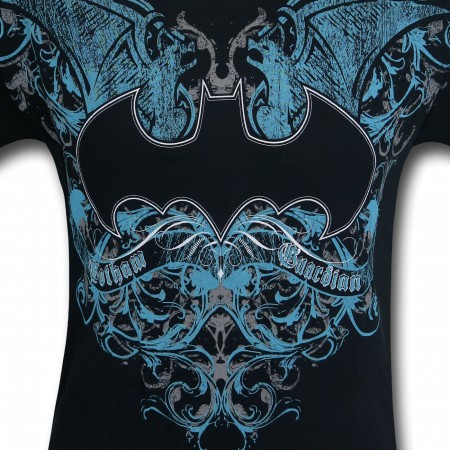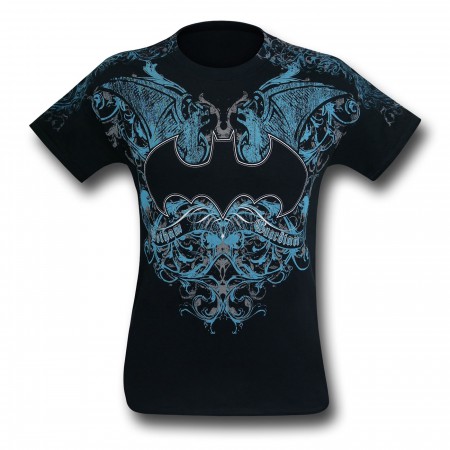 Batman Bat Crest Symbol T-Shirt
We are not planning on bringing this item back currently, but we'll let you know if that changes!
We'll let you know as soon as the item is back in stock!
Made from 100% Cotton, this black t-shirt features Batman's Symbol displayed as a royal crest, surrounded by the baroque lines and flora-inspired flourishes associated with such an ornament of regality. These classically influenced strokes also extend to the sleeves of the t-shirt, unraveling into more bat figures perched upon ye' old Bat Symbol.  This Batman t-shirt comes from urban t-shirt maker, Fifth Sun, so you know it's quality with an exemplary design sense!
More Details
Product Category:
Clothing & Apparel,
T-Shirts
Reviews of Batman Bat Crest Symbol T-Shirt
5.0 (Based on 27 reviews)
Mackenzie
Bundaberg, Queensland
5.0
The design on this Batman shirt is INCREDIBLE!! I'm really digging it and pretty much wear it all the time haha!
Submitted 9 years ago
Jay O.
Mansfield, OH
5.0
Got here fast and was a big hit with my friends.
Submitted 10 years ago
BOLO
Bear DE
5.0
Amazing fit ! looks amd feels great!
Submitted 9 years ago
Loyd
California
3.0
The blue part was not as blue as I hoped. Mildly disappointed.
Submitted 8 years ago
Ozwell
Australia
4.0
Terrific value and a great riff on the classic bat logo. This shirt is beach and BBQ ready, Summer - I can't wait.
Submitted 10 years ago
antonio gutierrez

Submitted 10 years ago
Castle
Toronto, Canada
5.0
Get this shirt! I went to the bar and the chicks were all over me, meanwhile a couple of guys wearing Tapout shirts were in the corner drinking by themselves.
Submitted 10 years ago
kuteninja
Buenos Aires, Argentina
5.0
It's a really nice T-Shirt; and also the blue pictures resembles Nightwing colours when watched from a distance so it's like 2 shirts in one.
Submitted 9 years ago
Frientje
Gent - Belgium
5.0
what can is say really just look at it and marvel in its overall awesomeness that is the crestshirt the bleu on black snaps, crackles and pops nice fit and good quality
Submitted 10 years ago
RaGe 2814
Iowa
4.0
The shirt looks amazing, drawing lots of compliments. Side note - had to many adult beverages at a pool party and fell into the pool and now the shirt is more of a gray than black.
Submitted 9 years ago
for a friend
chicago, il
4.0
It would have a five star review if the blue was the awesome bright blue that the picture shows.
Submitted 8 years ago
Imran
Colombo, Sri Lanka
5.0
Excellent look and feels extremely comfortable. Design is more intricate than it looks in the pic there is a lot more greenish grey in it. One of my fave t shirts now!
Submitted 8 years ago
April
Southafrac
5.0
I have to thank the Hall of Justice on this authentic service I really appreciated the feedback and assistance provided
Submitted 9 years ago
Momma Grace, super t shirt buyer!
5838552 303
5.0
great design- great idea- pulled it off to a "t"! Great color and super perfect proportions to the shirt itself
Submitted 9 years ago
ZFighter36
Rogers, AR
5.0
Love this shirt! I have received lots of compliments!!
Submitted 9 years ago
5.0
Really nice, i actually loved this shirt!
Submitted 10 years ago
Fan's Mom
Ketchikan, Alaska
5.0
my son loves all of the shirts that he ordered! I am sure he will be wanting to place another order soon
Submitted 10 years ago
Marji
medford,or
Submitted 9 years ago
5.0
This shirt is great!!! I bought this shirt for my brother as a gift and have not been disappointed. The shirt is a perfect fit for his 6 foot 3 frame. It is perfectly long and wide enough for his shoulders. The art is awesome. It washes well and the art is still perfect. This was a great purchase. I can always count on SuperHeroStuff.com for great shirts that hold up well wash after wash and this shirt is no different.
Submitted 10 years ago
William
La Crosse, WI
5.0
I love this shirt! It came really quick in the mail and it looks amazing. It fits great too. I get compliments on it all the time. I would buy again from here anytime :)
Submitted 9 years ago
Tenjei
NY
4.0
This shirt is without a doubt awesome.....the blue is a brighter blue in the picture as compared to what you get, but regardless, the shirt is great!
Submitted 9 years ago
Thomas "the bat" Patton
Terre Haute Indiana
Submitted 10 years ago
Julie
Sydney Australia
5.0
my nephew loved his chirstmas present.
Submitted 10 years ago
Chantal
Walsenburg, CO
3.0
Got this shirt for my boyfriend for Christmas. and i was all excited to get it cause i've never seen a shirt like this before. I got it and was disappointed because it doesn't look like the picture at all with the colors. Hope he still likes it.
Submitted 8 years ago
4.0
JUST GOT IT AND I MUST SAY.....THIS SHIRT IS OFF DA HOOK!!!!!
Submitted 10 years ago
A new voice
Brisbane, Queensland, Australia
5.0
I have spent well over $500 to date on this company as you can't get any of these products in Australia, and they are of brilliant quality, and now I have also started buying stuff for my family and friends and sending them to this website... I also love how this company keeps updating their products, their new sublimated range of t-shirts are awesome...
Submitted 9 years ago
Duane Jr
Virginia Beach, VA
5.0
I got this for a gift for a friend of mine and she loves it! She was looking for a cool Batman shirt and I happen to tell her about this website that I buy all of my Batman stuff from and got this for her as a birthday gift. She loves the shirt and the website and of course you guys ROCK!
Submitted 8 years ago