Captain America Shields on Blue Dog Collar
$25.99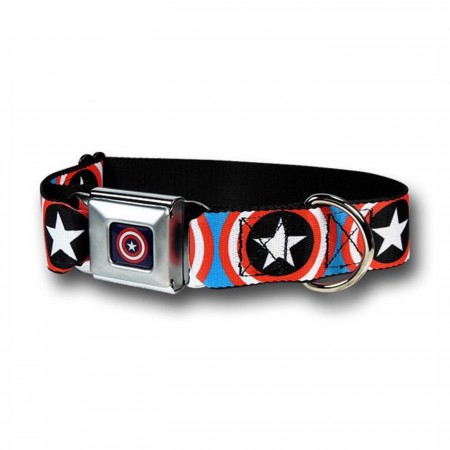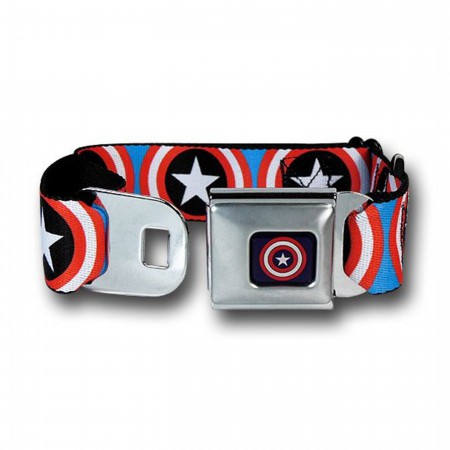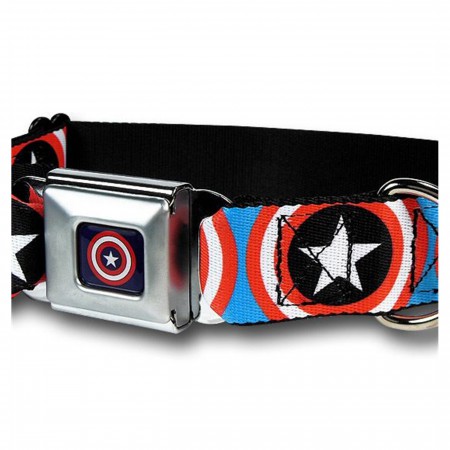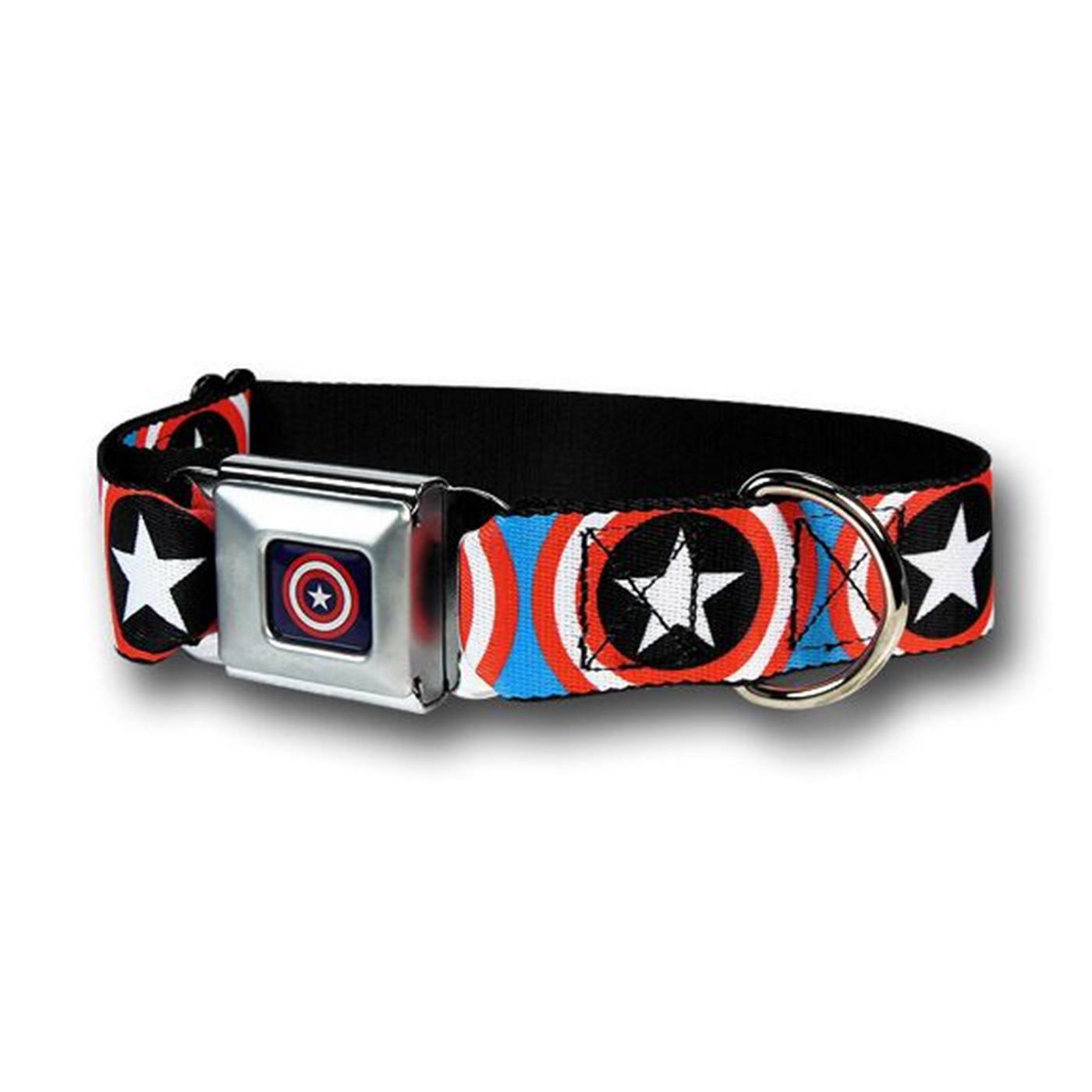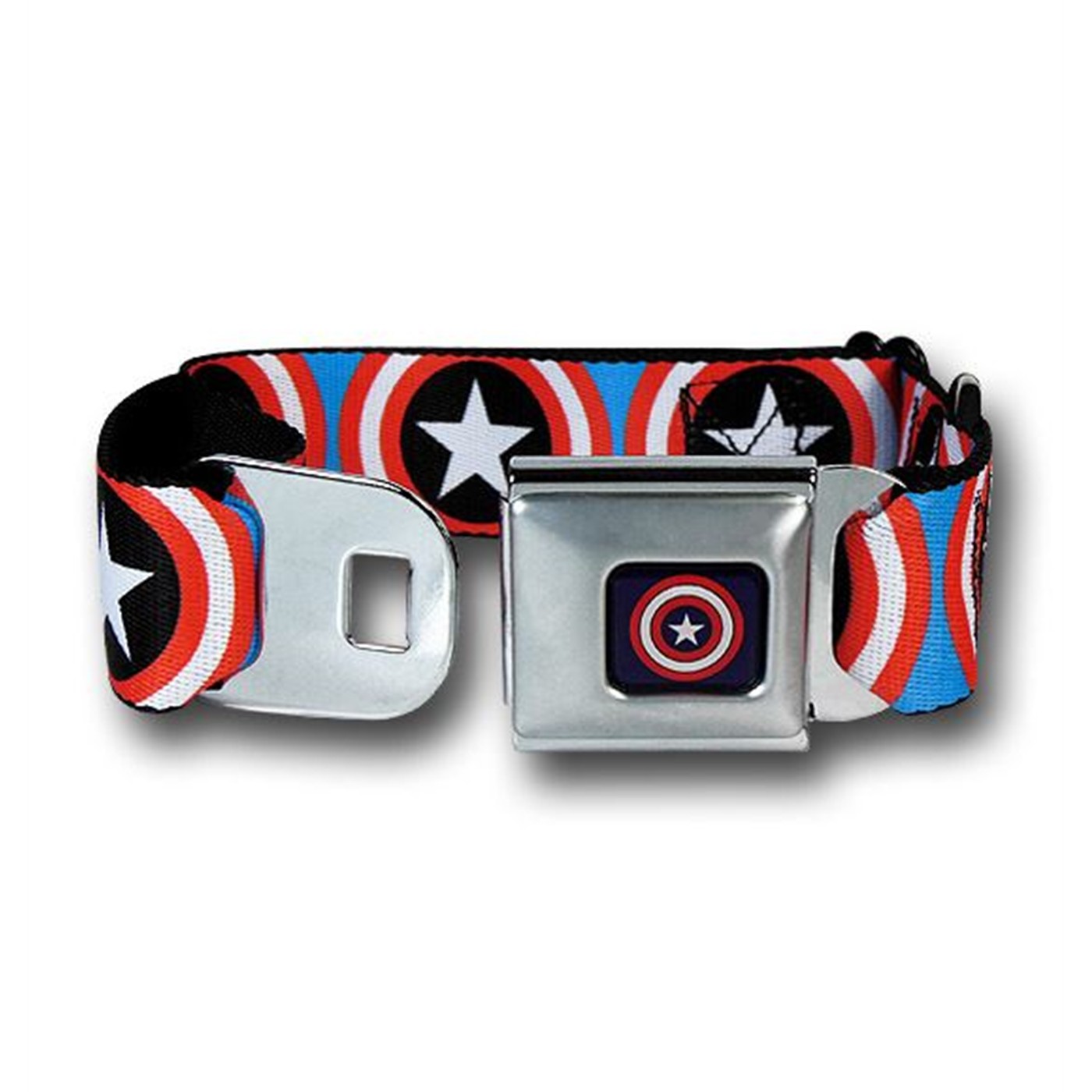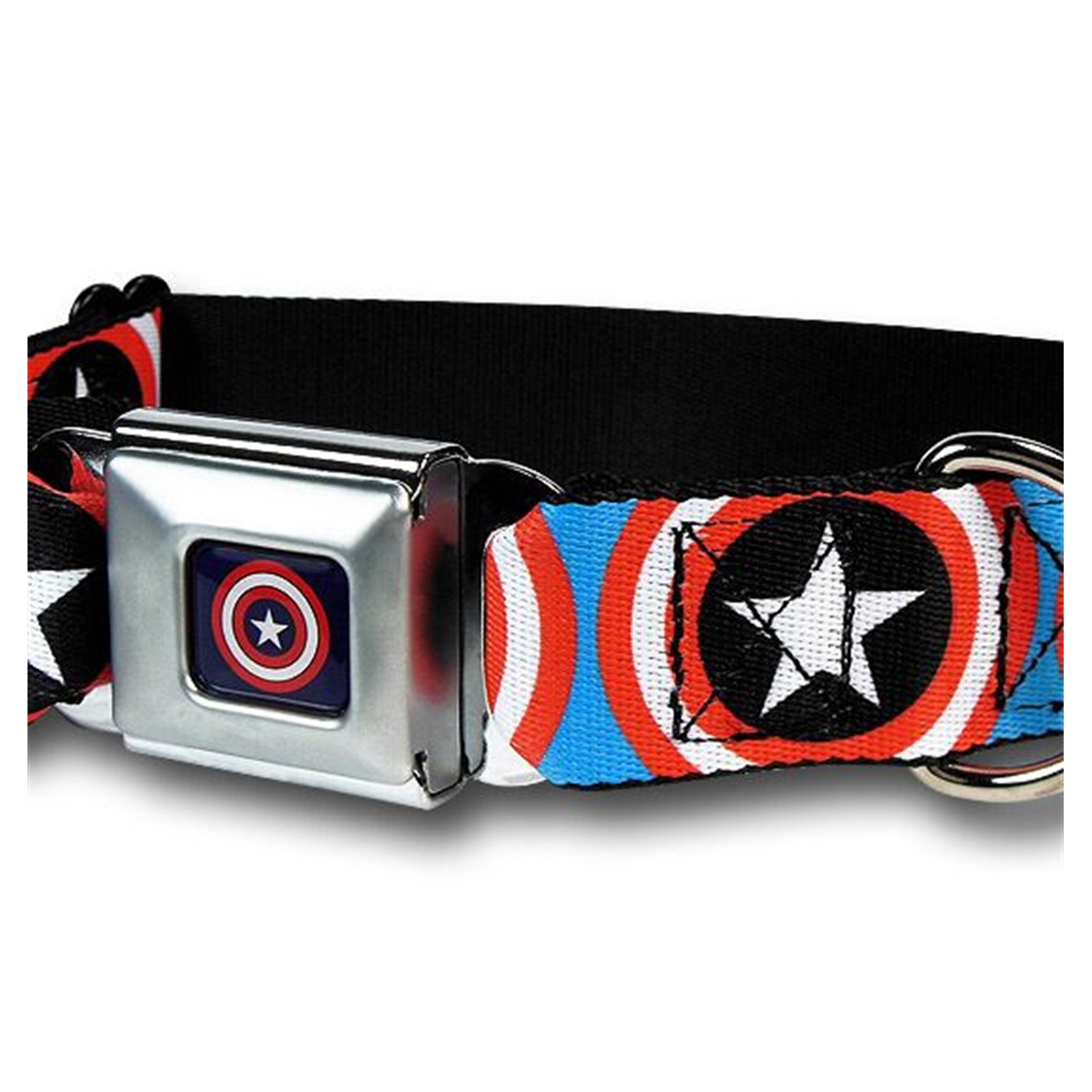 Captain America Shields on Blue Dog Collar
$25.99
Out Of Stock
The Captain America Shields on Blue Dog Collar is for you, fan of the First Avenger, and your best friend! No, not Mike or Steve...your puppers woof-woof! Your dog is actually super into history and politics. He's pretty into extreme partisanship; why else do you think that dogs 'relieve' themselves all over the place? Congress is starting to make a bit more sense now that I think about it. The Captain America Shields on Blue Dog Collar comes in 3 different sizes, has a seatbelt style closure, and enough Captain America Shields to symbolize the first 13 Colonies. Your dog will probably be given a chance to vote with the Captain America Shields on Blue Dog Collar!

More Details
Product Brands:
Captain America,
Avengers
Product Category:
Accessories,
Pet Accessories
Reviews of Captain America Shields on Blue Dog Collar
bossmare
Ontario, Canada
I'm giving this a 4 because it is what it is. There was no misrepresentation .. . I just don't love it. What I don't like about it? Well, the seatbelt buckle idea---that makes the collar heavy and my dog is not impressed. It also does not snap in/out very well. I'll monitor it as I did just receive it, but I wonder if it's faulty but think it's just the design. Also, the collar is wider than the slots in the "seatbelt" so that's fine, but kind of annoying. I just think details should be correct and this means the collar is scrunched going through the slot, when, if the slot was just a tad bigger .. . So . .we'll see but I think I might go back to my plain, old purple collar as this buckle is going to annoy my dog (and me). It's just too heavy. :( :( Oh, and mine IS red--I saw another reviewer saying theirs looked pink? Definitely blue/red/white.
Submitted 4 years ago
DG, friend to BatDog.
Edinburgh, Scotland
The collar itself its great, secure & durable, but if 'sensible' was the only reason I bought a collar then I'd have got it from Pets At Home (or what ever) instead of paying for something to be shipped 7k miles, to cover postage - oh and to pay for the pleasure of customs messing about with US > UK post too... That said, I do want my pretty awesome mutt to have a pretty awesome collar, so after the social success of the BatDog collar (he *did* feel pretty special tbh), everything about CaptainAmeriDog seemed entirely good... Except that the red ain't red, its actually startlingly pink... & now the previously street cred inspiring BatDog is reduced to the bone chilking chimes of 'aw, such a pretty girl' Every_Single_Time we step out the front door with what is actually a GirlCaptainAmeriDog collar. Don't get me wrong, I'm all for girl dogs breaking the glass ceiling, but causing BatDog to have gender confusion issues is something ill never be able to forgive myself for. Guess the mutt'll just has to tough it out as a girl until Christmas (for a BatDog replacement of course). Mean time I suppose it'll improve his empathy until he's back out fighting crime* again. *yes, he fights crime. He's BatDog.
Submitted 6 years ago
MD
SK
Amazing collar for my dog.
Submitted 5 years ago
Justin
Portland, OR
This collar is so awesome! Great color and seems very durable. But I am so disappointed that is does not fit my dobe :-( No one's fault of course, just be mindful when ordering if you have a big dog.
Submitted 5 years ago