The Avengers Movie Captain America Cardboard Standup
$37.99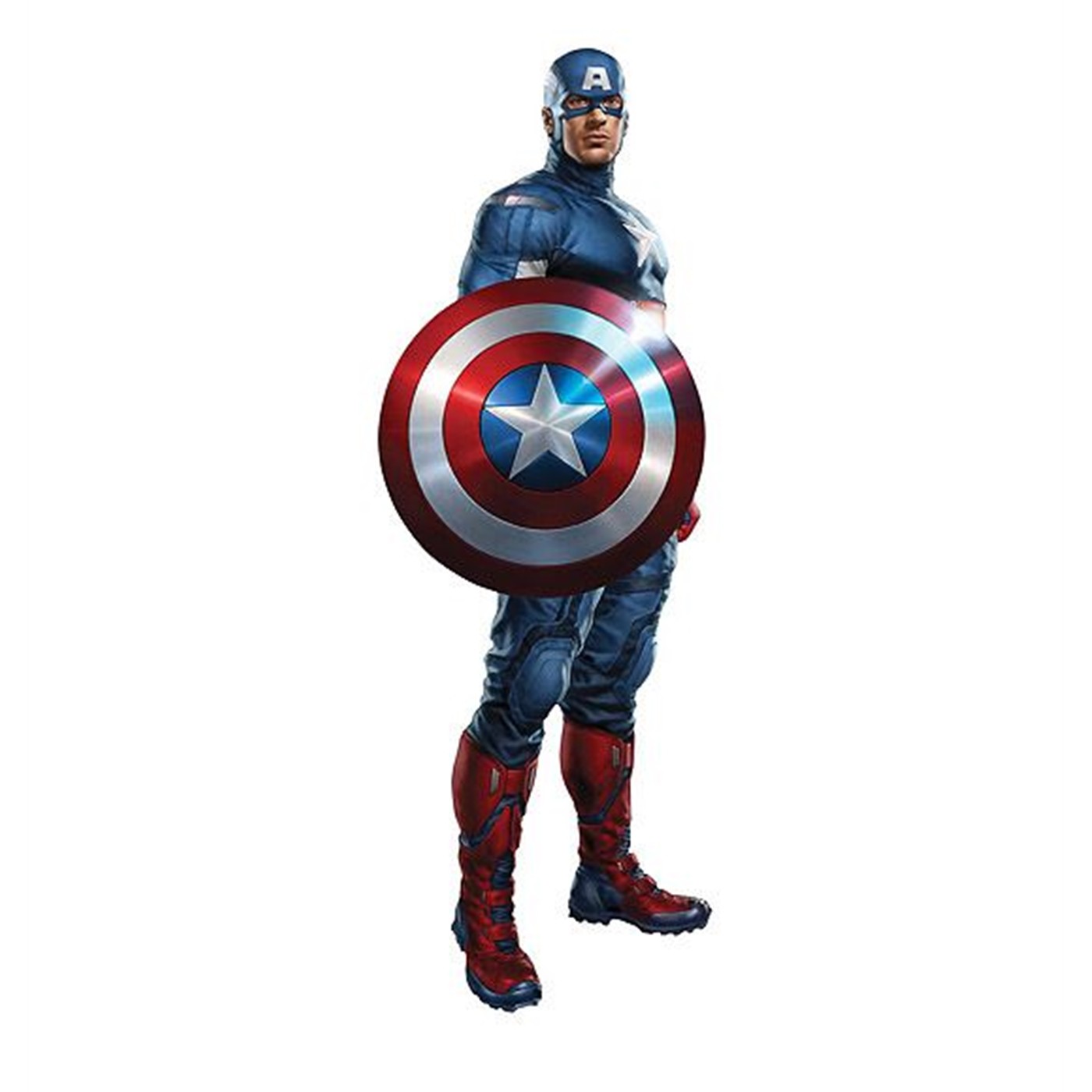 The Avengers Movie Captain America Cardboard Standup
$37.99
We'll let you know as soon as the item is back in stock!
I once heard that the US Government so enjoyed the Avengers movie that they had seriously considered building a giant Avengers Movie Captain America Cardboard Standup next to the Statue of Liberty. Hey, Steve Rogers is her chaperone, okay? Give us your tired, your poor, and your hungry....AND GET BEYOND CAPTAIN AMERICA'S SHIELD! YEAH! Now that's protection. Unfortunately, the US Government is trying to do a bit of penny pinching so instead we get the fantastic 74 inches high and 26 inches wide which features a rather stoic Captain America looking...um...stoic! He's waiting for the huddled masses I believe.


Please note that we cannot send via expedited shipping!
More Details
Product Brands:
Captain America,
Avengers Movie,
Avengers
Product Category:
Home & Decor,
Posters & Signs,
Standees
SKU: standupavngmovcapstand
Reviews of The Avengers Movie Captain America Cardboard Standup
Austin
Canada
Was very pleased with the standup. It's actually about 6'4 all said and done but it comes folded up neatly in a punch-out like style. Mine came with a slight ding on the shield but if you don't know it's there you don't notice it. All in all it's just awesome.
Submitted 7 years ago
Dale
edmonton canada
was bigger than than i imagined , have a superhero company and used it at every party
Submitted 8 years ago
Designer Girl
Houston, Texas
The standee was better than expected. Great colors and looks awesome in the pictures we took!
Submitted 8 years ago
Gift for big Cap fan. He's gonna dig it.
Submitted 7 years ago
Cynthia, cool mom
Ashville, OH
It is fun to scare people with it! :) LOL
Submitted 7 years ago

Sydney, Australia
the product itself is amazing, was a bit disapointed to find it was damanged upo receipt with a nice chunk out of his shielf, he is hard to stand up, but we just figured we would stick him to the wall - He was the hit of the party and forever will be!
Submitted 7 years ago