Captain America Distressed Navy Blue Tank Top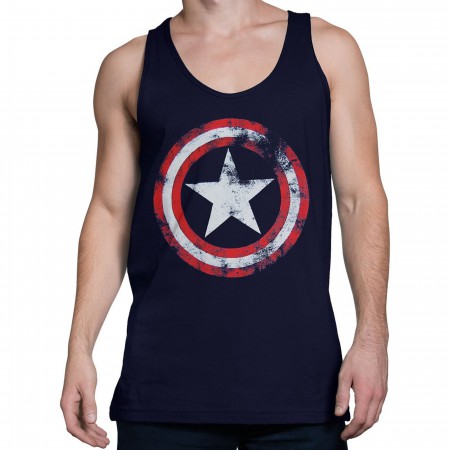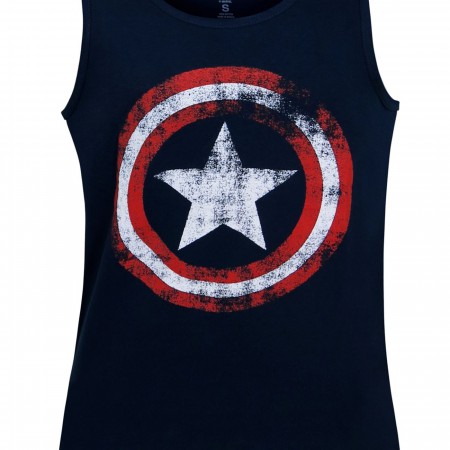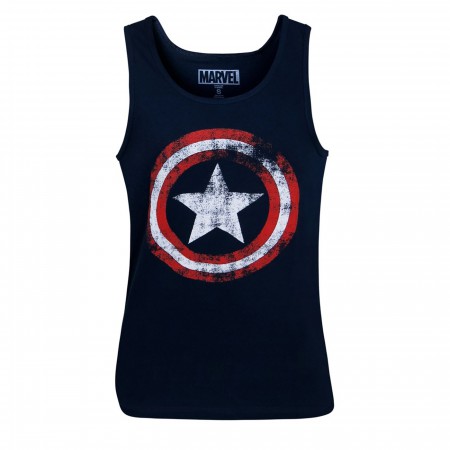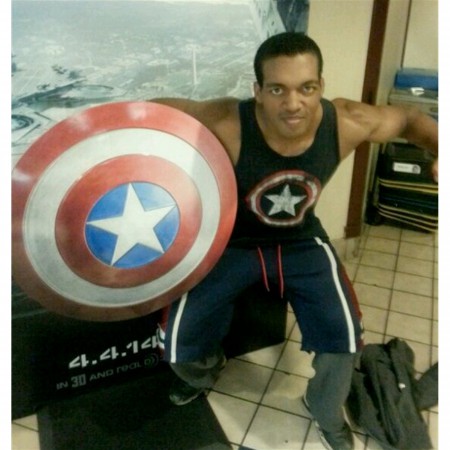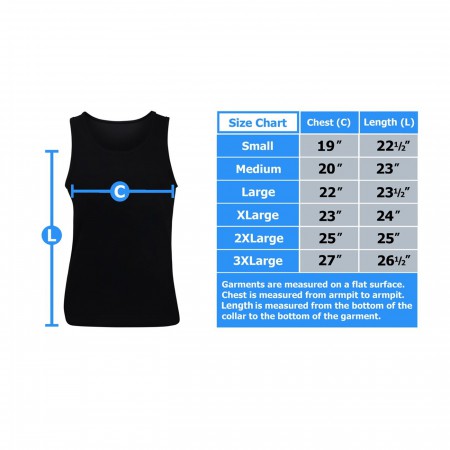 Captain America Distressed Navy Blue Tank Top
Shipping Guarantee
In stock items ship within 1 business day
Made from 100% Cotton, this navy blue tank top features a silk screened, purposely distressed Captain America shield symbol! It's Captain America's symbol! It's purposely distressed! It adorns a navy blue tank top! One wears tank tops when one finds oneself in warmer climes! One may also find this particular tank top appealing if one happens to be a fan of Captain America. Yup. If one does not appreciate Captain America, liberty or the Constitution, one might find themselves without a jawbone after Cap punches one in the.....jaw-area. 
More Details
Product Brands:
Captain America,
Avengers
Product Category:
Clothing & Apparel,
Tank Tops
Reviews of Captain America Distressed Navy Blue Tank Top
5.0 (Based on 22 reviews)
Donald
Pennsylvania
5.0
its a nice top and i love it...
Submitted 10 years ago
D-Shiznit
Right here
5.0
Iove it! I recommend it to anyone!
Submitted 9 years ago
5.0
Not only was this shirt comfy but I loved it so much I wanted to keep it for myself instead of giving it to my boyfriend. You should get one! ??
Submitted 10 years ago
5.0
Love it! Great for all the patriotic holidays!
Submitted 10 years ago
moshker
Seattle, WA
5.0
Material is high quality and the cut is nice. Very light weight fabric.
Submitted 10 years ago
Jeff
Washington, DC
5.0
This has been my favorite go-to shirt all summer long. The material and fit both felt great! I love how the symbol is distressed, which sort of reflects a patriotic vibe. Highly recommended as both a summer tank top or lounge shirt.
Submitted 7 years ago
okoduwa
Atlanta
5.0
Love this tank! Good material and came on time.
Submitted 8 years ago
Julian
Singapore
5.0
Excellent material and print. Shipping was prompt as well. Highly recommend
Submitted 8 years ago
ana
santa ana,ca
5.0
My boyfriend loves it. He wears is all the time. It fits him great and he looks great in it.
Submitted 8 years ago
Lisa
Michigan
5.0
Love my shirt. It's well constructed, comfortable and looks great. I love it's distressed. And I have to admit, I love having the Captain on me....
Submitted 7 years ago
Boris
Croatia
5.0
Bought this for my brother age 15. It's a muscle t-shirt for him. It really makes him stand out in the crowd too.
Submitted 9 years ago
Apocalypso
SW Florida
5.0
Great quality tank. Good length.
Submitted 10 years ago
Alexandra
Canada
5.0
One of my favorite shirts!
Submitted 9 years ago
Dave
Madison, WI
5.0
A perfect go-to all summer long. Looks great with anything khaki, red or white. The tank itself is slightly lighter than shown here, closer to navy blue than black, which is good for summer. Given that Cap is an old-school hero, it makes sense that the symbol be distressed. The distressed shield and navy blue coloring also serve to make this shirt a hair more subtle, which I really like. The I typically wear large shirts because of my neck, shoulders, and arms, but seeing as these areas are not hindered by a tank, I prefer medium for an even more athletic fit through the midsection. I am 5'11'' and there is still plenty of length.
Submitted 9 years ago
Captain America fan boy
Texas City, TX
5.0
This is my favorite shirt and I wear it all the time. Perfect for summer time.
Submitted 9 years ago
p
prov, ri
5.0
a gift for my nephew--fits well and he loves it
Submitted 10 years ago
Mike
New Plymouth, New Zealand
5.0
Looks like it should can't wait to wear this summer. Print is cool as its not plastic looking, distressed look great.
Submitted 9 years ago
El Pablo
Dallas TX
5.0
I'm 6' and 170ish lbs. I'm using this for the gym. Foods great, I'm not huge but I'm fit. Sturdy but soft. Looks awesome!
Submitted 6 years ago
Michele
Beulah, Victoria, Australia. 3395
5.0
Haven't received my parcel yet
Submitted 5 years ago
Comic book fan
Sahuarita AZ
Submitted 5 years ago
TJ, avid tank top wearer
St. Louis, MO
5.0
Love the look, feel and cost. Definitely will be buying similar products. Great fit as well.
Submitted 5 years ago
Anat, one who loves Cap' and Kylo Ren
Israel
5.0
great size and quality, just perfect and awesome
Submitted 4 years ago