Daredevil Red Logo 30 Single T-Shirt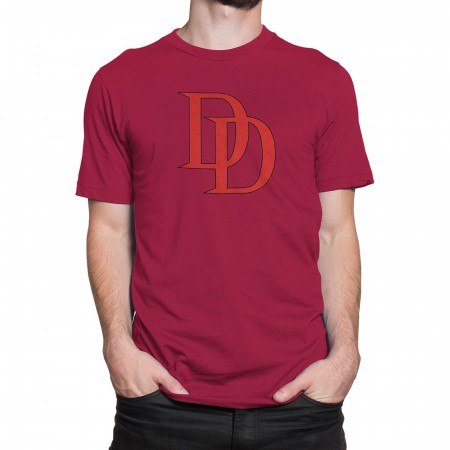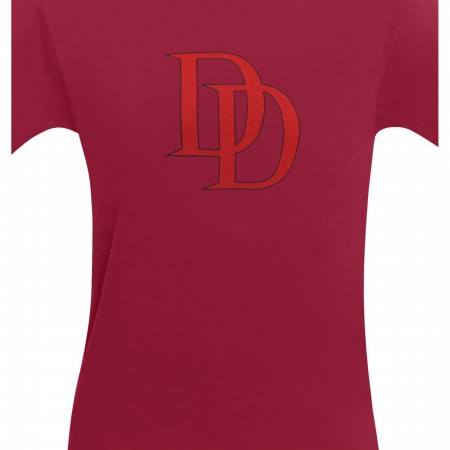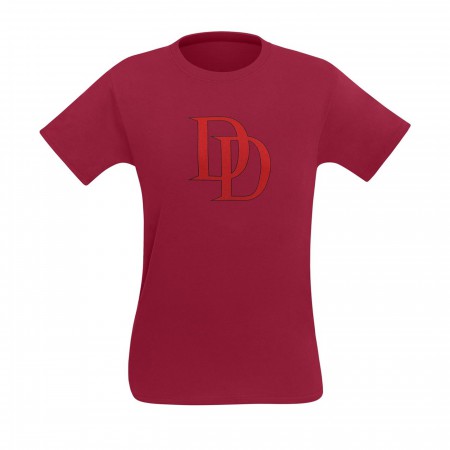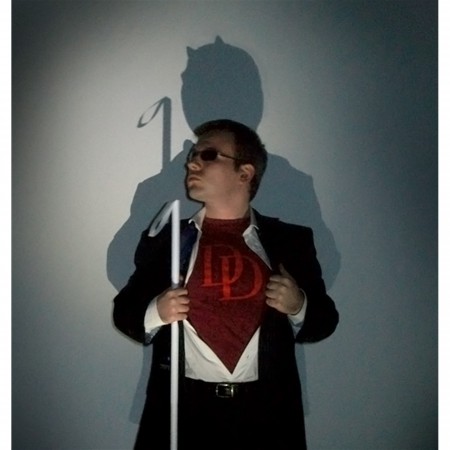 Daredevil Red Logo 30 Single T-Shirt
We'll let you know as soon as the item is back in stock!
Shipping Guarantee
In stock items ship within 1 business day
The Daredevil Red Logo 30 Single T-Shirt is here just in time for you to celebrate the blind avenger's exciting, extremely well-regarded new book. It's a good time to be Matt Murdock (probably as good as it gets!). And even though Daredevil's always been a fan-favorite, he's back with a vengeance clubbing and flipping his way through a swath of bad guys with a renewed vigor. This soft, 30 single, 100% cotton, red Daredevil t-shirt is the perfect way to show you've stuck with Matt (and, heck, even Foggy for that matter) through the good times and bad. You might want to stay out of Hell's Kitchen when you wear it, though...not everyone there is a fan!
More Details
Product Brands:
Dare Devil
Product Category:
Clothing & Apparel,
T-Shirts
Reviews of Daredevil Red Logo 30 Single T-Shirt
5.0 (Based on 34 reviews)
Titansgeek
Seattle, WA
5.0
This shirt is really comfortable and looks sharp!
Submitted 7 years ago

Indiana
5.0
This was a very nice shirt I love buying shirts from here!!
Submitted 10 years ago
KCK582
AL
3.0
Be careful. It's a shirt for skinny people. So go one size above what you normally wear.
Submitted 10 years ago
E
Temple Hills, MD
5.0
Sometimes simplicity gets the job done. This Dare Devil shirt of his logo on his costume is awesome. Most will not know what it is unless they are a diehard comic book fan or viewed the movie several years ago. The 30 singles shirts are the best you can buy. Lightweight and vastly comfortable. A suggestion I would recommend to anyone interested is to buy 1 size bigger than you normally would,... that is unless you like your t-shirts to hug you tight. lol!
Submitted 9 years ago
Hank
Louisburg, NC
5.0
Being a kid from the 60's Daredevil was my favorite Marvel superhero. When my boys were young I would read them old issues of Daredevil. We still enjoy seeing Marvel superhero movies. The t-shirt is perfect. I wore it during our family vacation last month and my kids loved it. It has become my favorite t-shirt.
Submitted 9 years ago
Castle
Toronto, Canada
5.0
I love this shirt, I am a Daredevil fan and if you have been reading Mark Waid's current Daredevil, this is the shirt for you! I bought a Large and it fits snug, but this would be because of the 30 single 100% cotton. I would still stay with the Large sizes with these shirts though.
Submitted 10 years ago
Michael Kelly
Barstow, Ca
5.0
This classic shirt is the envy of my posse of nerds.
Submitted 10 years ago
Lux
Mexico
4.0
This is a great DareDevil tshirt, really comfy and the printing is pretty good too!
Submitted 10 years ago
Rey, Comic lover
Summer Hill, NSW Australia
5.0
One of if not my favourite shirt! So cool and abstract enough it has either non-comic fans appreciating the mystery, or the comic fans admiring the reference to a not-so-high-profile hero (compared to your Batmans or Spider-Mans).
Submitted 8 years ago
Juan Carlos
New York
4.0
really like the simple design of the shirt but people dont really know or remember Danny Devito.... lol! Dare Devil is the sh*t!!! but still is wasnt recognize that easily
Submitted 10 years ago
Interbros
Italia
5.0
Great!!! Great!!! Great!!!! Grande!!! Grande!!!Grande!!!
Submitted 8 years ago
Willverine
Columbus,Ohio
5.0
Nice athletic fit, beautiful shade of deep red. You will not be disappointed.
Submitted 9 years ago
Will
Italy
5.0
Great quality in terms of fabric and print! As a couple of reviews already pointed out, the sizes on this product runs a tad shorted than usual (not as much as a proper "slim fit" but still slighty tighter than your average sizes.). I'm completely satisfied, nonetheless! :)
Submitted 8 years ago
Jon
Hartford, CT
5.0
The shirt is soft and lightweight, the logo is flexible enough that you can barely tell it's there... this is my favorite T-shirt.
Submitted 9 years ago
Matt - General Nerd
Norfolk, England
5.0
This shirt fits so well across the body. The arms are not as tight as some of my other T Shirts but I still feel better in this than anything else I own! My Favorite Shirt!
Submitted 10 years ago
Harvey
Foxboro, Ontario
5.0
People like it! *I* like it!
Submitted 8 years ago
Tanner
Providence, ri
5.0
Daredevil's not known for having a cool logo, or even looking cool.. Hes pretty average looking and so is his logo.. But the same cannot be said of this awesome shirt. You cant tell online how it looks and fits, but i can tell you after wearing it for my first time today. First of all.. The red on red works really well here. The dd just pops.. It is extremely visible at first glance. Daredevil fans will be reminded of how it always seems to show up perfectly in every light setting. People who dont recognize the logo(around 99% of all people) still compliment it. Its a nice looking shirt with 2 sharp shades of red, but its understated. The fit is great and the shirt is really comfortable. I felt like i could probably jump across rooftops blindfolded. Daredevils my favorite super hero but i didnt think this would be more fun or get more compliments than a batman shirt
Submitted 10 years ago
sean
san pedro, ca
5.0
Great shirt comforatable and great replica.
Submitted 7 years ago
Black Adder
Miami, FL
5.0
Great shirt, doesn't shrink.
Submitted 7 years ago

USA
4.0
the shirt is cool and ordering it from this website was pretty easy
Submitted 10 years ago
BlyndJustyce
Surprise, Az
5.0
Very comfortable, makes a great addition to my Red Shirt Friday collection
Submitted 8 years ago
Governa SSj4
Lecce, Italy
Submitted 10 years ago
FFP
Perkasie, PA
4.0
Love this shirt! Great quality, look and feel. However, I was swayed by the other reviewers about this shirt being cut on the slim side. I for one hate tight clothes. Not a fan of slim fit, modern fit style dress shirts, etc. I like to have room to breathe and move. As for t-shirts, I usually buy XL even though I can wear a Large being a fairly fit 5' 10' 185 lb guy. Everyone said to order a size larger, so I did. Got a XXL. Too big! I'm swimming in it. No big deal though. Nothing a wash and dry set on high heat won't fix and shrink it down a bit. So if there's anyone out there like me, don't order a size larger. Other than that, I really love this shirt.
Submitted 8 years ago
Otavio Raupp
Rio de Janeiro, Brazil
5.0
I love this shirt, I wear it al the time, but I agree that it's tight, you should go one size higher.
Submitted 9 years ago
Coleman, Skywlkr
Amarillo, Texas
5.0
I love it..light weight and I look great in it!!
Submitted 9 years ago
Ryan H. frustrated consumer
Corpus Christ TX
1.0
When I received this shirt I was surprised at how thin the material was. I'm a big guy 6'2 250lbs so I ordered a 3XL. It was a kinda loose fit but I like how it looked on me. But after wearing it and washing and drying it just once it shrank a lot and the stitching around the bottom started to come undone. My buddy ordered a S.H.I.E.L.D. logo shirt from the some company and had similar problems as well. These "30 Single" brand shirts waist of money and are very frustrating. I've ordered other shirts even hats from here and without a single incident. Anything made by 30 Single should just be considered a cheaply made shirt not worth the money especially if you're a big man and they get to charge you extra.
Submitted 6 years ago
Misaki Senpai, Avid Collector of Socks
Kochi, Japan
4.0
The shirt was a little smaller than expected, this shirt was made for skinny people with a really nice figure. I don't quite have that figure. I work hard each day to keep up my bulbous figure, and this shirt could not appreciate the work that I put in. Nonetheless a pretty cool shirt for anyone who likes Daredevil.
Submitted 6 years ago
tim
chicago
Submitted 4 years ago
Q
Illinois
3.0
A quality shirt only gripe is it fits a bit smaller than most 2x's
Submitted 5 years ago