Deadpool Costume Zip Up Hoodie
$36.99
Reg.$69.99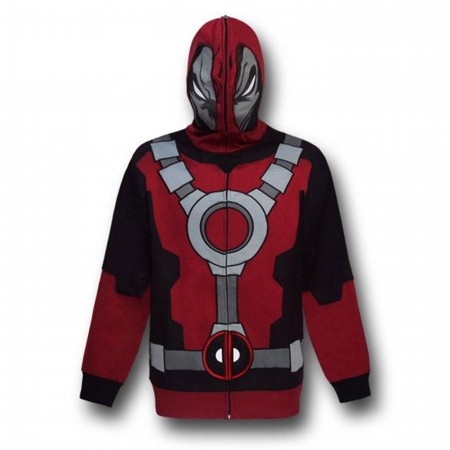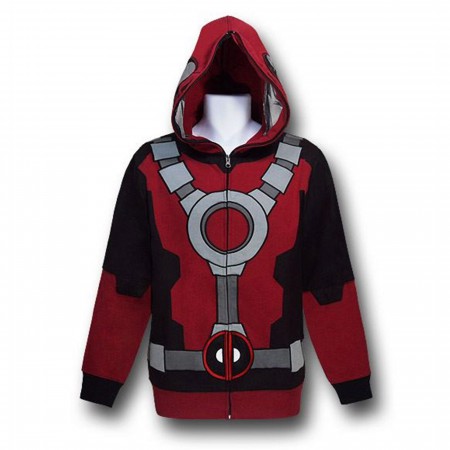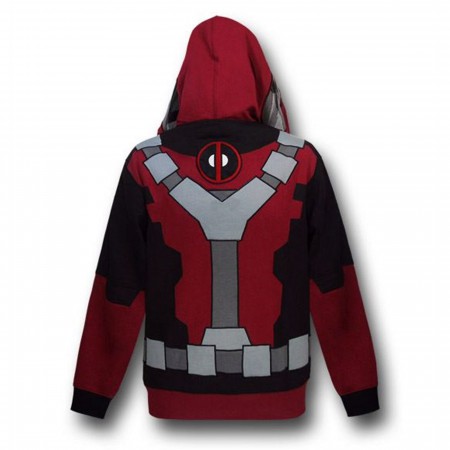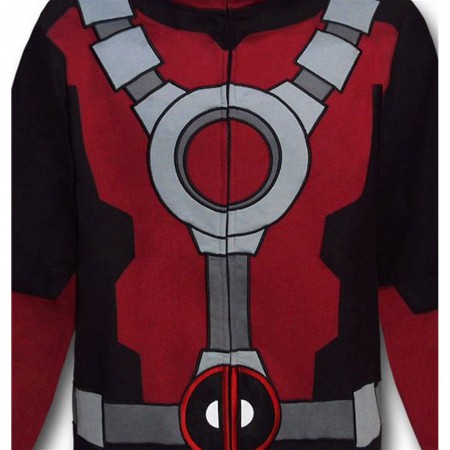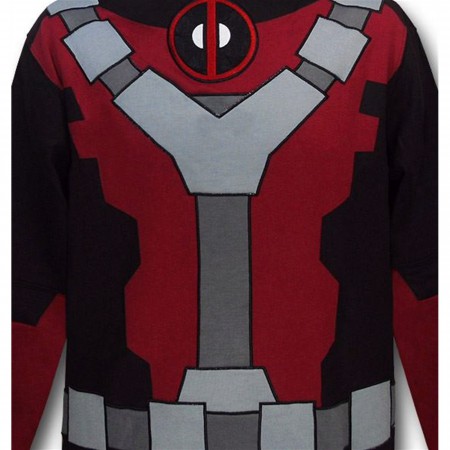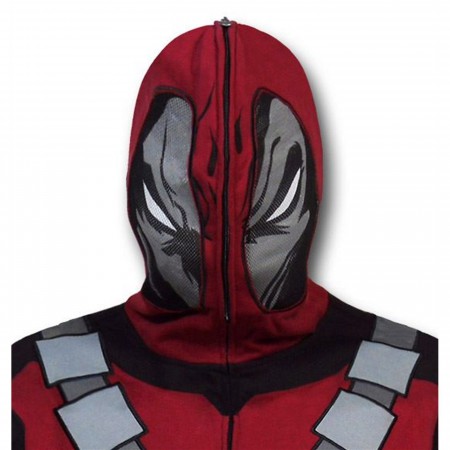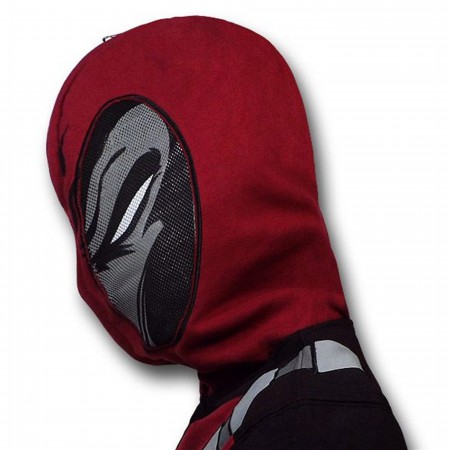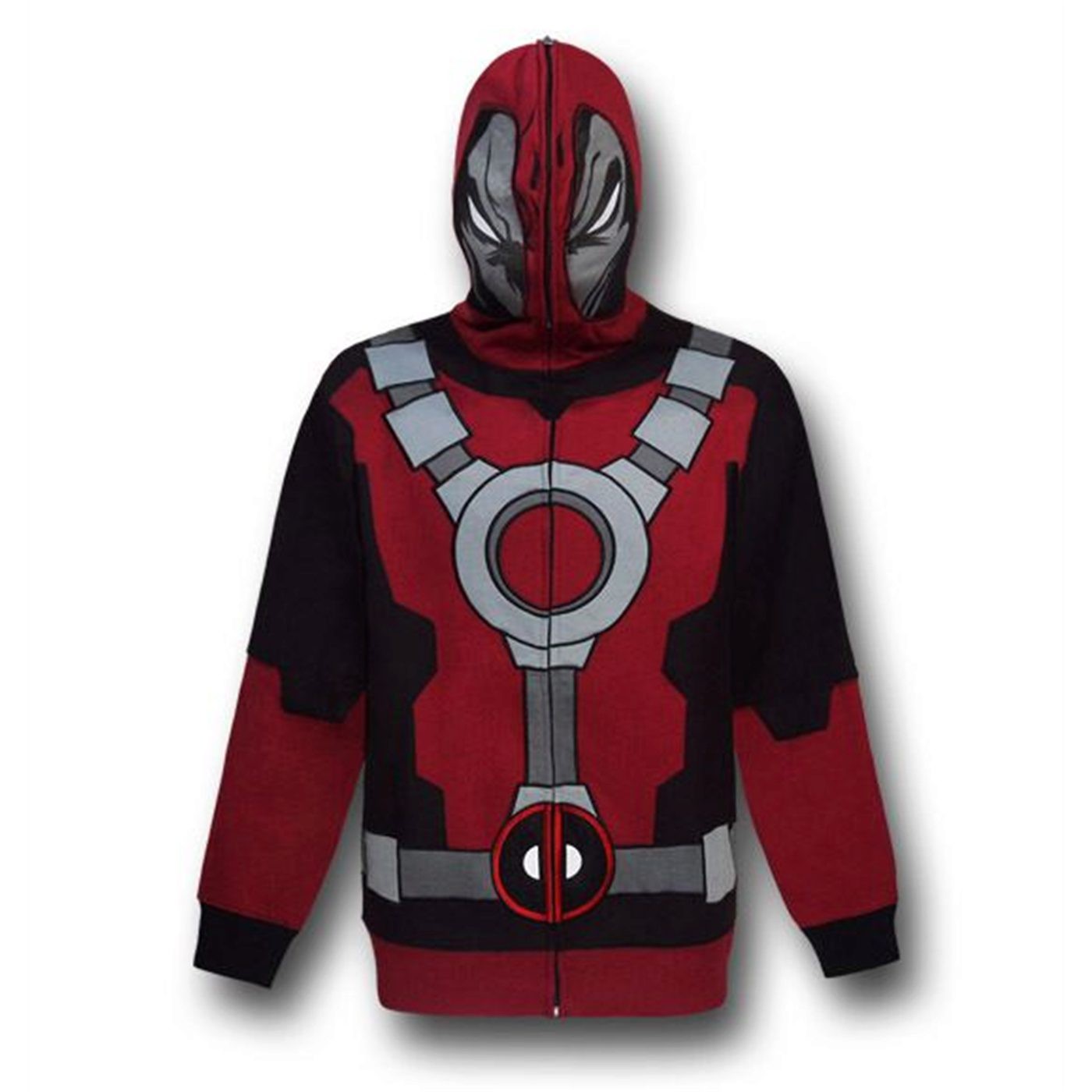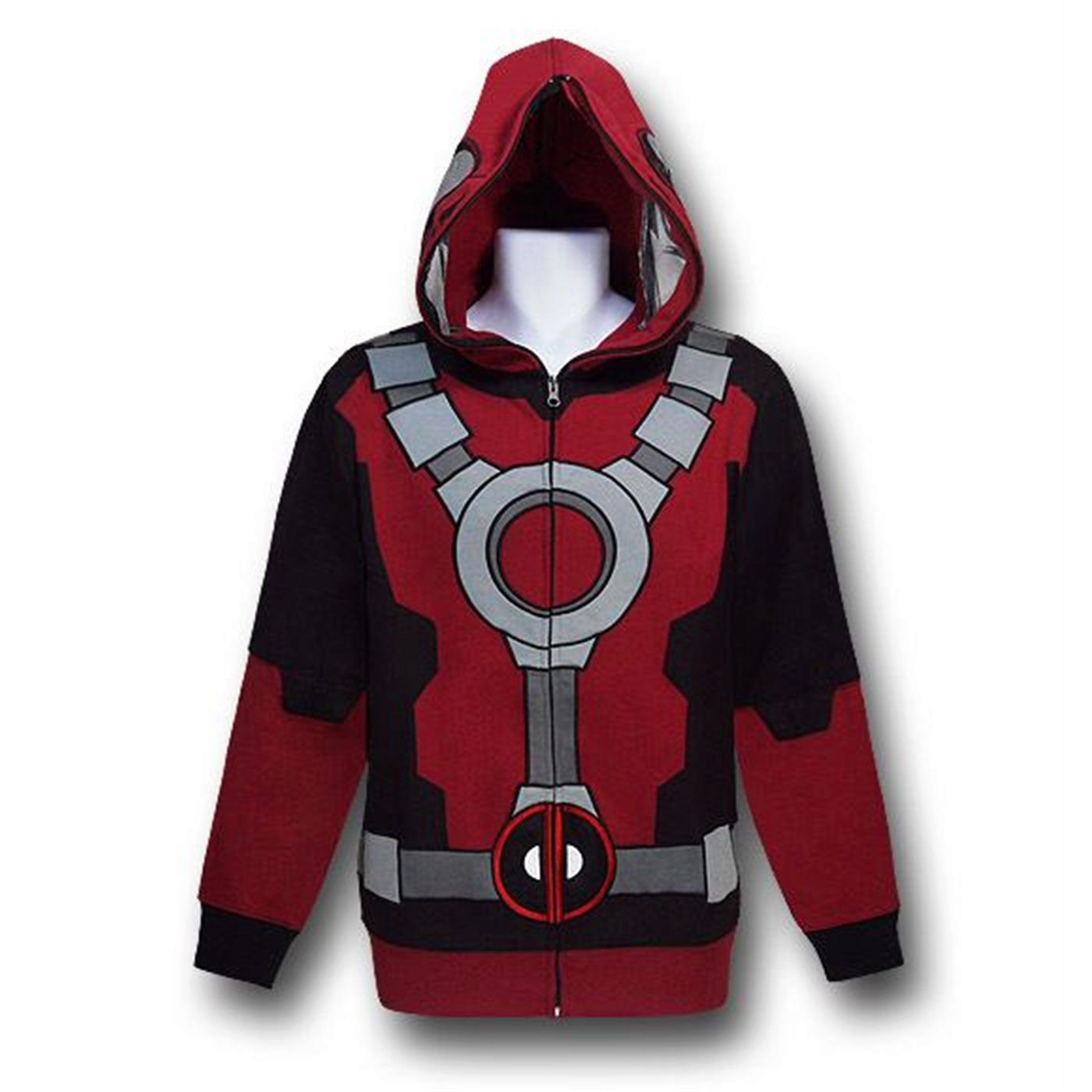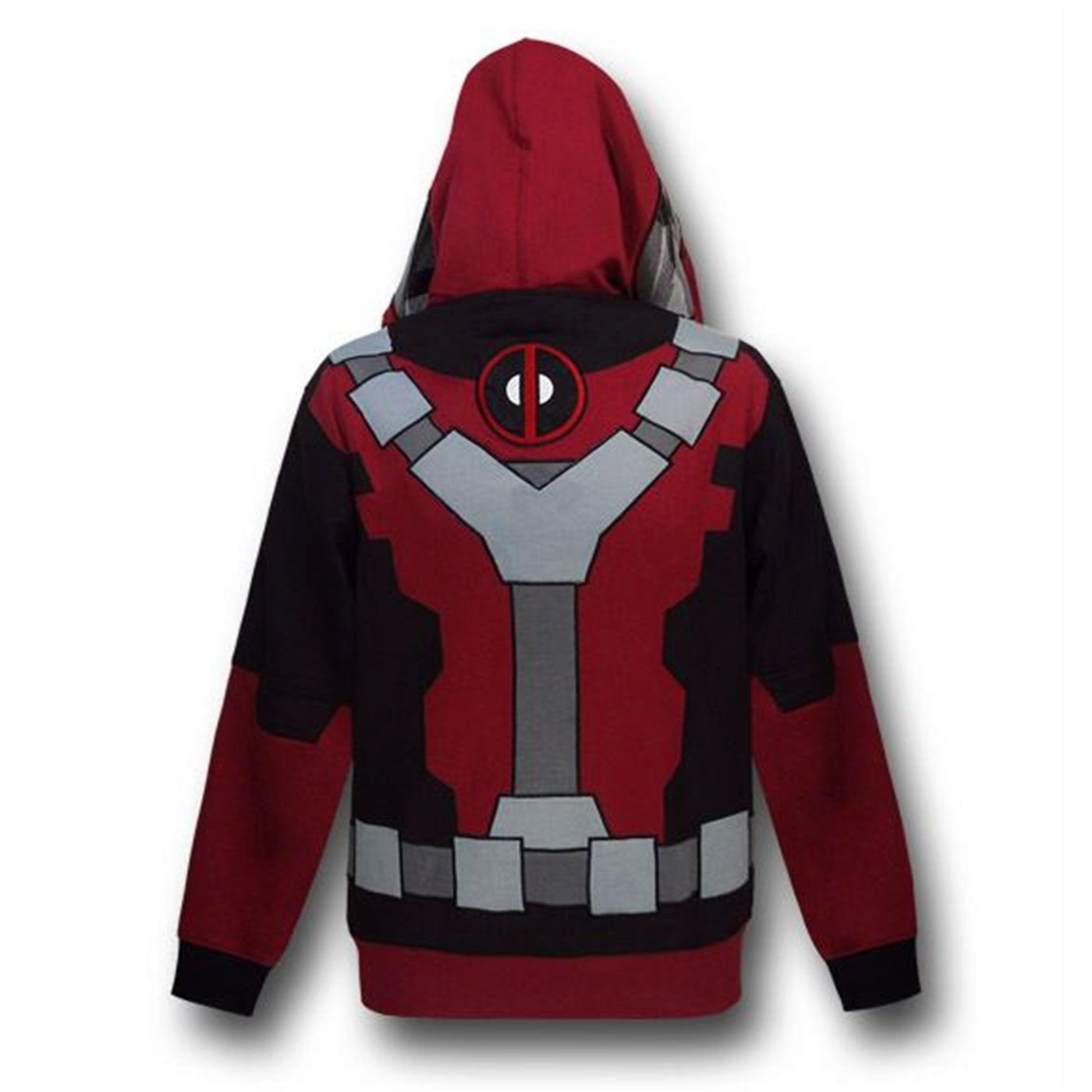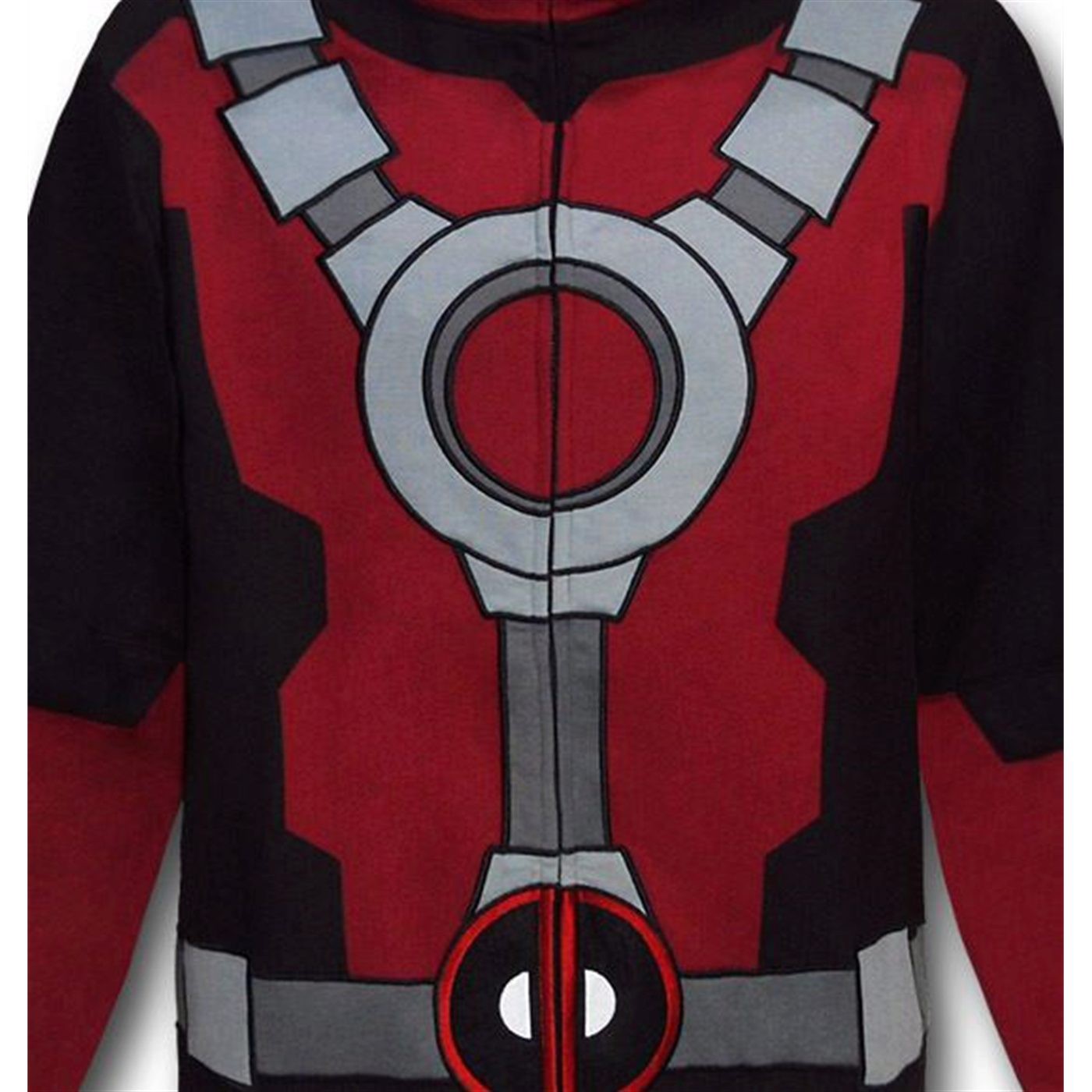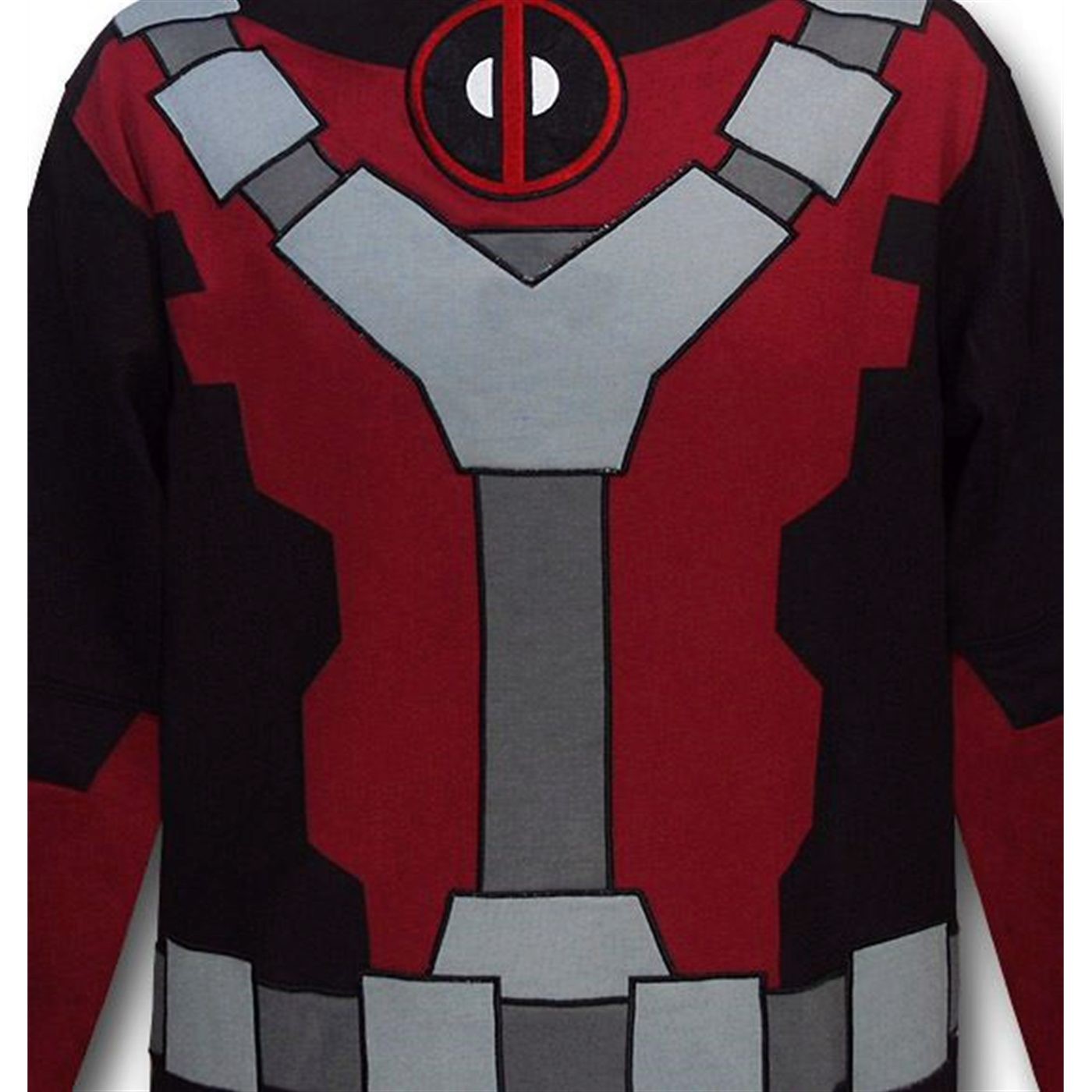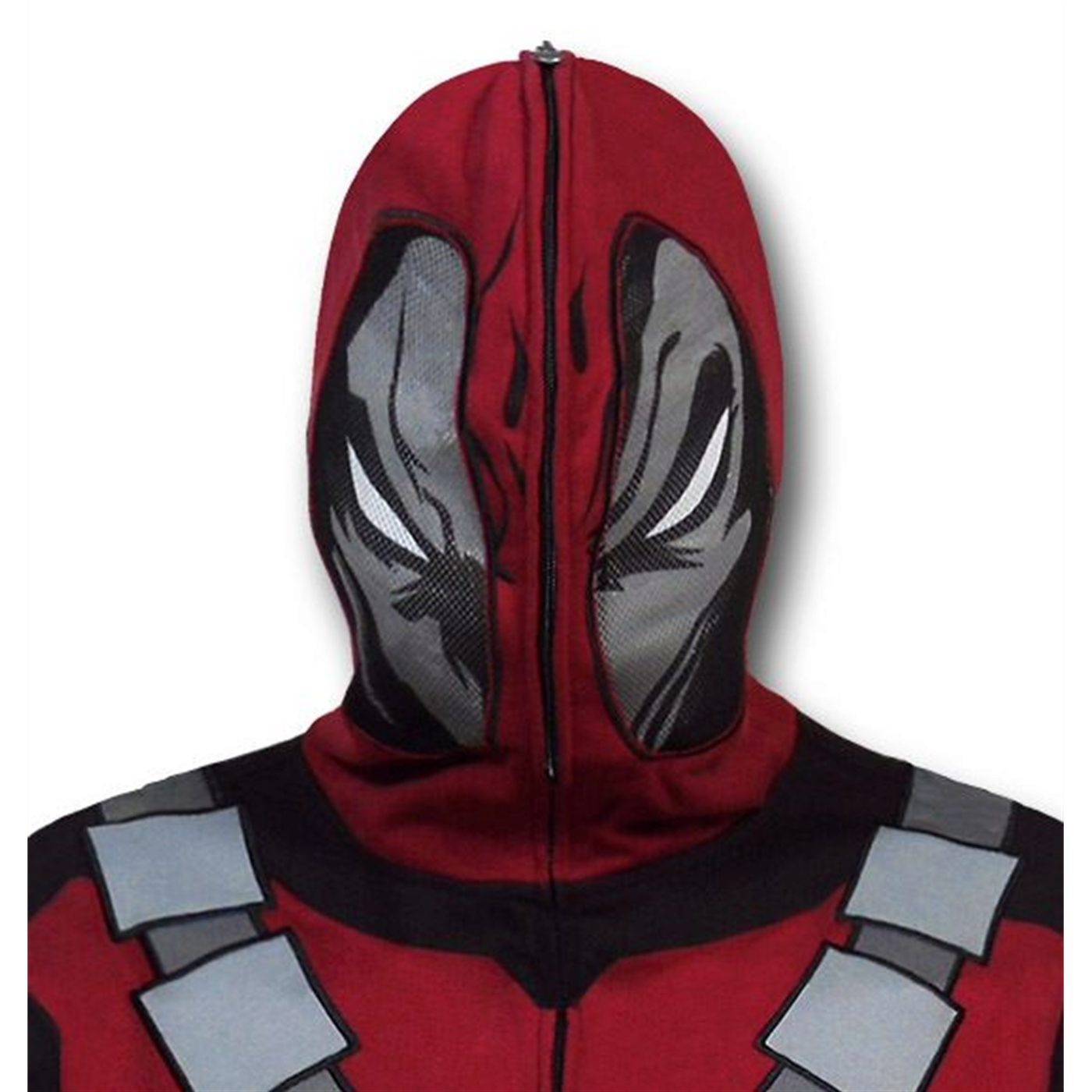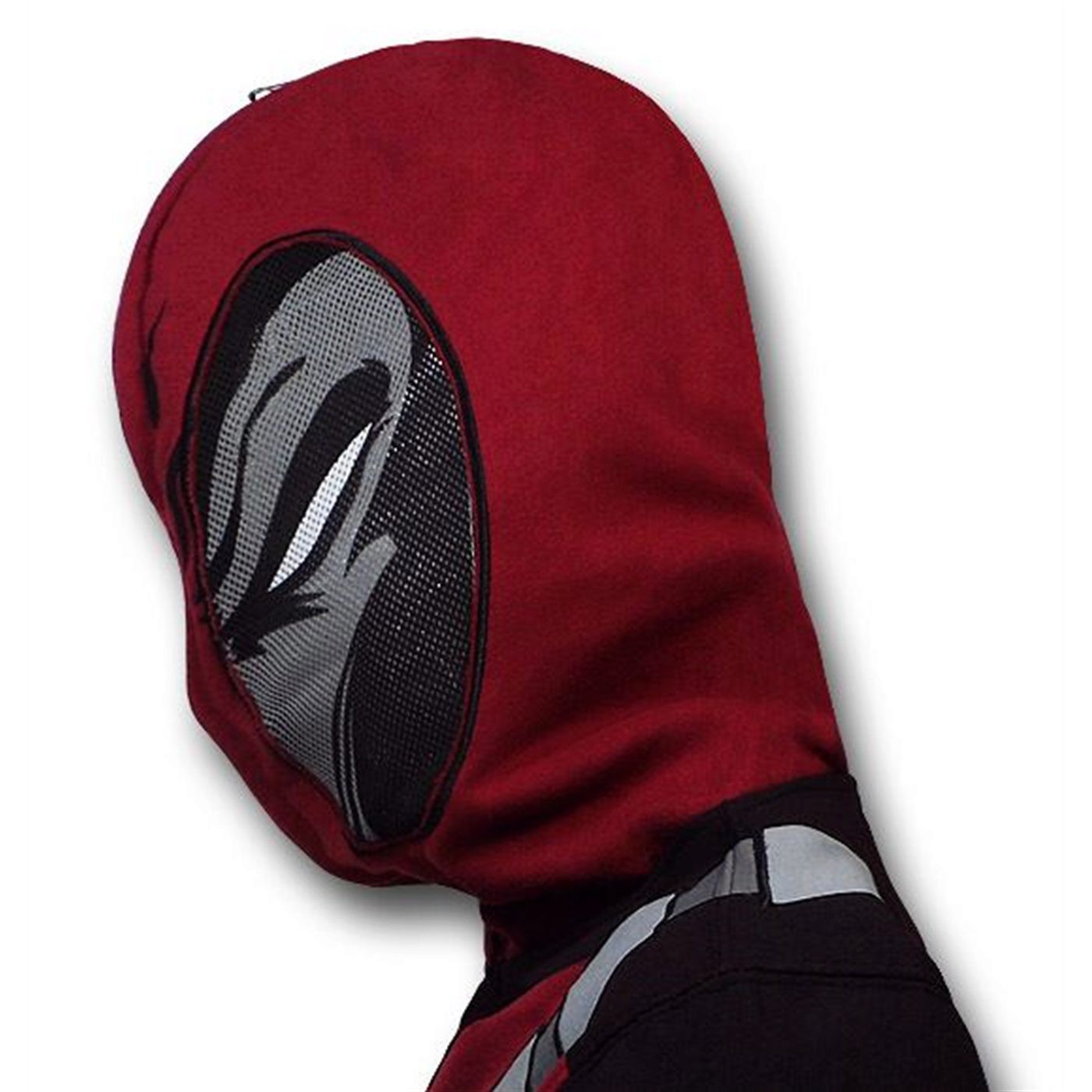 Deadpool Costume Zip Up Hoodie
$36.99
Reg.$69.99
Out Of Stock
Yep. You've already made your mind up. As soon as you saw this 60% cotton 40% polyester Deadpool Costume Zip Up Hoodie, you knew you were going to get it. You love Deadpool. You love Tacos. You love breaking the 4th wall so it is only natural that you would absolutely need this great costume hoodie! The Deadpool Costume Zip Up Hoodie is one of those unique zip up hoodies that can go over the face, making this costumed hoodie an impromptu...um...costume? Yes! Suppose it would also go over well with Deadpool and Friends. The Deadpool Costume Zip Up Hoodie is made in the exact likeness of Marvel's famous Merc with a Mouth minus the psychopathic behavior. You have to provide that yourself!

Note: the 'black' of the hoodie has a slightly reddish tint that does not come through on the picture!
More Details
Product Category:
Clothing & Apparel,
Sweatshirts & Hoodies
Reviews of Deadpool Costume Zip Up Hoodie
4.5
(Based on 21 reviews)
ghostchantt
Colorado
Its great in cold and in warm. Also good windbreaker. Best not to get it wet.
Submitted 7 years ago
Dan the Deadpool fan
Ceredigion
Ok so the delivery on this bad boy absolutely sucked, but that's really not this website's problem at all. When I eventually got this though I knew it was worth the wait. To summarise : PROS It is super comfortable The design is almost identical to the real thing You can see through the hood with clear visibility It's surprisingly warm CONS The red colour is more of a dark magenta rather than the classic Deadpool bright red The Zipper is the American way round(Wrong way round) The pockets start directly at the sides rather than at the front of the hoodie(You need to be a contourscionist to interact with them) The price All in all though this is a brilliantly designed product and must have for any huge Deadpool fan!
Submitted 7 years ago
Marky Bonish, comedian
Boston, MA
I thought that this hoodie was amazing from top to bottom. it's made out of good quality materials and the printing came out awesome. the only problem I ran into was it was a little snug for me, however I am 6 foot four inches tall and weigh 300 pounds so you can see my dilemma. sometimes double XL stuff fits perfect & sometimes not so much. unfortunately this time it didn't fit well so I had to return it that being said if I was purchasing this for a fan that was an average to smaller size guy I would be confident they would enjoy it.
Submitted 7 years ago
Meg
Attleboro, MA
Bought this for my boyfriend who loves Deadpool... He doesn't take it off!
Submitted 5 years ago
Vinny
São Paulo, Brasil
Great Zip Up Hoodie!! I'm proud of it, really! =)
Submitted 7 years ago
Owen, Deadpool fan
Nyc
In the first week I bought it, the cotton on the "belt" of the costume seems to be popping out, and since the black has some burgundy in it too, it seemed to get stronger in the first wash, so the black looked a little more like burgandy now.It also has a banana face instead of making my face look like an oval. But its a great hoodie, great visibility when pulled up also.
Submitted 6 years ago
stephanie
Calgary, AB canada
i love the hoodie and when i washed it the colors stayed. its really warm to which is nice for the snow we have now. i wish it came in woman's sizes though its tight on the hips and loose on the arms.
Submitted 6 years ago
Rich
London, England
Love it! have not been using the hood up as a mask in the street but when it rains i been having it up and undone, and having the eyes on either side is a great idea whilst crossing the road in the rain...unexpectly cool :)
Submitted 6 years ago
Megan
Newcastle, England
This is my new favourite hoodie in the world ever now! When the postman came to my door with it he actually stayed and watched me open it because he was so intrigued as to why I was so excited. So anyway, it's really soft and the colours are vibrant. As mentioned in another comment, the red is more of a pinky red rather than red red, but it still looks fab! If you're ordering this from England like I was, you'll get an expensive customs fee, but it's well worth it I think.
Submitted 6 years ago
Tyler Llewellyn
gnizahs Alvin
Make sure when you order it you go one size up from what you normally wear. I wear a large. Its a little tight on me. So I saw go up one size bigger when you order it
Submitted 6 years ago
Itiiano
Brasil
Muito Show Esse Casaco, Comprei e Recomendo! O Ruim Foi Que No Brasil Tive Que Pagar Tributo, Mas Nem Um Dinheiro Do Mundo Compensa Minha Felicidade WOOOOOLLLL EHeHe'
Submitted 5 years ago
Mick
Birmingham, UK
My son loves this hoodie so I have no complaints about the product. I don't remember anything about having to pay additional postage when we placed the order so was a bit miffed when I had to pay an additional £16.00 UK Customs charges....
Submitted 6 years ago
Dominic Gutierrez
Rock Springs, WY
I was totally stoked when I got it! Then, I tried it on, for a XXL it's pretty freakin tight. It kinda cracks me up that a site/company would have so many cool products that can't be worn by the stereotypical comic book guy like myself. On the other hand thanks for letting me spend $70 on a weight loss motivation tool..
Submitted 6 years ago
Fox Stark
San Diego, CA
It feels like an armor cause is very heavy and warm, even with the full zip mask the vision is great! A must have for every Deadpool or Marvel Fan!
Submitted 7 years ago
Lukester
Brampton ont Canada
Gr8 hoodie I where almost every day.
Submitted 5 years ago
Jay
Ontario, Canada
Its perfect. Just as I imagined. Two thumbs way up
Submitted 5 years ago
Mr. Macias
Norwalk, CA
The product is well made, but the ordering and the customer service that Marvel gives SUCKS!!! I paid for this product twice because they sent me the wrong size. I also paid to get it delivered sooner and it took longer than the first time i got the traditional mailing. So this Product cost me $100. at the end
Submitted 7 years ago
Ky, friend of a Deadpool fanboy
Fredericton, Canada
I bought this for my die hard Deadpool fan. He loves it! It's soft and warm but has awesome details in the graphics along with good vision when fully zipped up. I'm very pleased and may just have to pick one up for myself. :)
Submitted 6 years ago
Chris
Winnipeg, Canada
This is really a great product and it went past my expectations when I saw that I had received it in the mail. I thought the graphics were going to be screen printed on and to my pleasant surprise, they were all embroidered on! The hood itself is a light weight material and is very form fitting which is rather nice. The vision is also very good when zipped all the way up. At first I thought it didn't have pockets and I was okay with that until someone pointed out that it had! I thought "How could this get better?" I'm always finding situations where I'm glad I purchased this hoodie.
Submitted 6 years ago
MrHardcrasher
New Zealand
Awesome hoodie, wore it when snowboarding (with hood all the way up) was really fun and cool.
Submitted 6 years ago
Heather
Salinas, California
It's such an awesome hoodie, not too thick, a little thin. It looks great on, only problem that kills it is the zipper. It's really hard to get started and I have a feeling it won't last very long. Lots of sticking up and down. Why there is such a cheap zipper on such a nice hoodie is beyond me. I spent almost two hundred dollars on four hoodies and they all have the same problem will get the same review.
Submitted 3 years ago