GOTG Groot Loungefly Crossbody Handbag with Charm
$64.99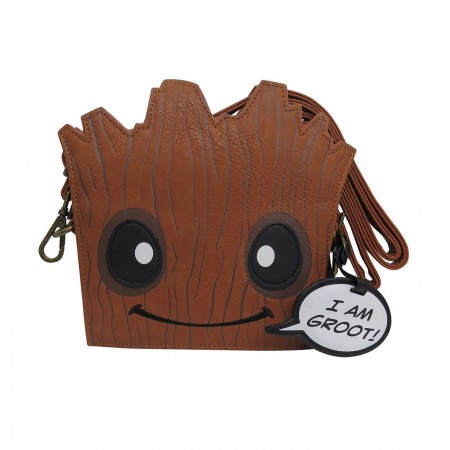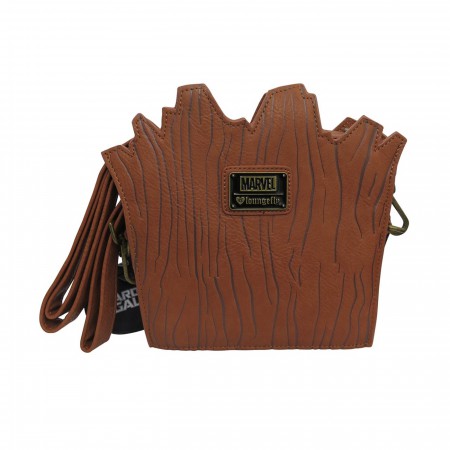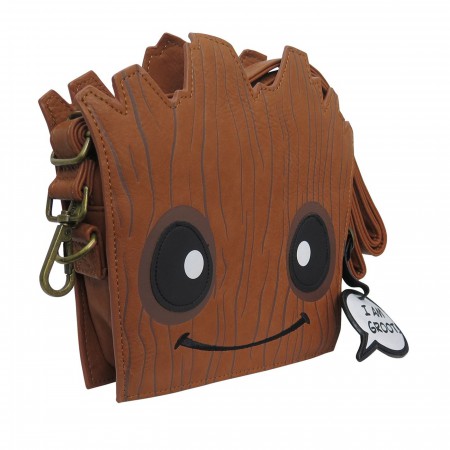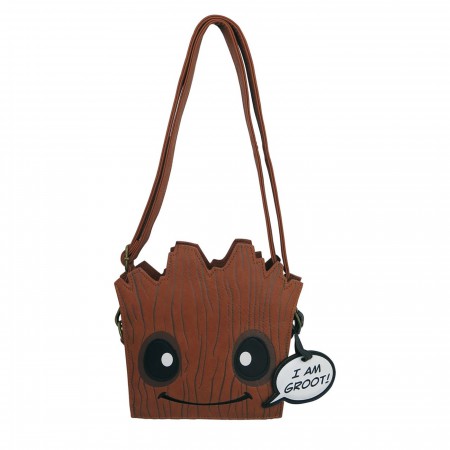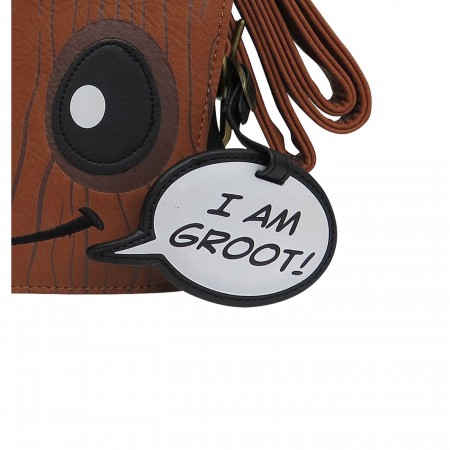 GOTG Groot Loungefly Crossbody Handbag with Charm
$64.99
We'll let you know as soon as the item is back in stock!
Why you should NEVER feel guilty about using a sentient tree-person's hollowed-out head for a purse.

Because the sentient tree-person in question -- yes, Groot -- doesn't actually have a brain in the conventional sense, and he/she/it, after sacrificing said head, will simply grow another.

So, never fear -- your GOTG Groot Loungefly Crossbody Handbag with Charm is a humanely crafted handbag featuring one of many carefully removed Groot heads packed with Groot's infectious, positive demeanor.

Let's break it down:
`
The exterior!
Groot's wide eyes and big smile rendered in raised, carefully stitched appliques and elevated embroidery!


Leather-like exterior with colored indentations mimicking Groot's bark-flesh!


A metallic, rectangular "MARVEL" badge.


Two stitched handles with brushed, bronze-colored hinges.


Adjustable crossbody strap.


Zip-up closure by way of brushed, bronze-colored zipper.


A dangling, leather-like word balloon denoted with the words "I AM GROOT," and the Guardians of the Galaxy logo.


The interior!
A soft, light-brown lining slathered with several iterations of "I AM GROOT."


A zip-up pocket along said lining.


More awesome details regarding your new Groot handbag!
Made from faux leather.
Measures 9" across, 8.75" high, 2" deep.



More Details
Product Brands:
Guardians of the Galaxy,
Groot
Product Category:
Accessories,
Bags & Backpacks