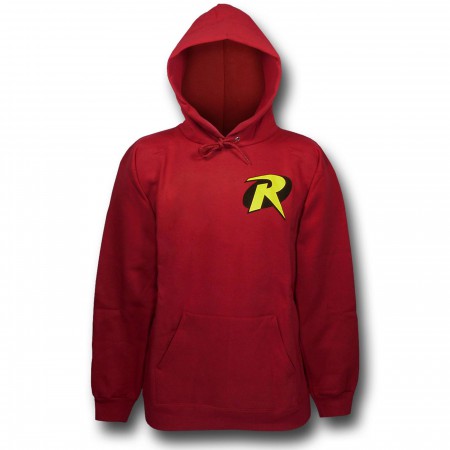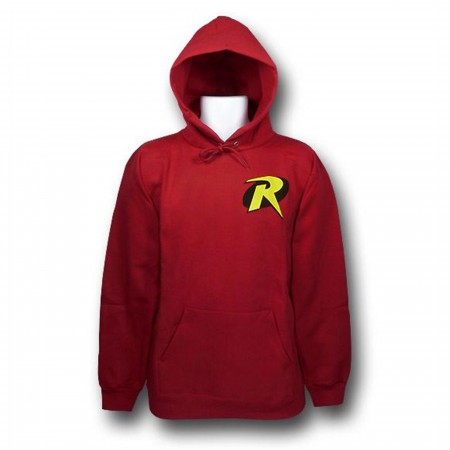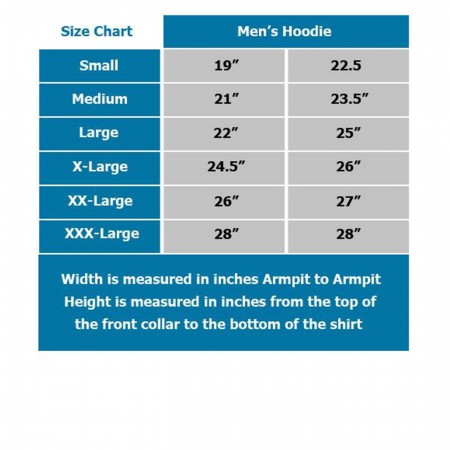 Shipping & Handling
Ships direct from manufacturer
Robin tends to get the rough end of the stick a lot of the time in the eyes of fans. There are some that never want to see Batman with a sidekick, then there are others who absolutely love Robin. Then there are some of you who probably voted in 1988 to kill off poor Jason Todd. You're lucky the Red Hood doesn't show up and and put your life on a 1-900 number! Of course the Robin doesn't get much free time to himself with all of the crime fighting and whatnot and as such, his nights can get a bit chilly. See where I am going with this? The Robin Symbol Red Hoodie is 100% cotton and features the immediately recognizable Robin symbol and color scheme. It is really toasty warm - which is good for when you are being held hostage by the Joker and anxiously awaiting Batman's arrival. He's coming...right?
*Note: This product ships direct from the manufacturer with standard shipping to the United States only. This item may arrive at a different time than other items in your order. Please allow for 2-3 week delivery time.
More Details
Product Brands:
Robin,
Batman
Product Category:
Clothing & Apparel,
Sweatshirts & Hoodies
Reviews of Robin Symbol Red Hoodie
5.0 (Based on 16 reviews)
4.0
Unfortunately, the 2XL size was sold out. I normally buy XL but with hoodies, I tend to go a bit bigger in case they run small. This is what happened here. It fits but not "loose" like I normally like. Either way, good quality fabric and logo.
Submitted 10 years ago
Guillaume
Montpellier, France
5.0
Everyone ask me where I bought that stuff !
Submitted 10 years ago
Seth
Anchorage, AK
5.0
I absolutely love this hoodie, I wear it all the time! I am planning on changing up my wardrobe so i won't wear it as much because my wife said she was getting sick of seeing it all the time but she likes it as well. People compliment me on my Robin themed outfit and the big R on this hoodie is the best. I just ordered a bunch of other Robin stuff on here and I will try to review them all as well. So much of the Robin stuff on here is based on my favorite Robin Tim Drake which makes it that much better!
Submitted 10 years ago
Ciaran
Christchurch, New Zealand
4.0
It's one of the warmest hoodies I own! It's also a really nice hoodie to wear out and about. The only problem I have is it's a little small, but not disastrously so =P This was a worthwhile buy
Submitted 8 years ago
5.0
This sweater is perfect size for me, so warm, super comfortable! I took this baby to a party and geez everyone Loved this unique sweater, R.
Submitted 10 years ago
pat
NJ
Submitted 9 years ago
Onetruthgirl
Charlotte, NC
5.0
My son thinks this sweatshirt is awesome. What I really like about it is the quality of the fleece fabric- it is thicker than most others that I've come across in recent years. I also appreciate the vibrant color and graphic.. it's exactly as it appeared in the picture. One more thing I like is the size small fits my son really well who wears a size 14-16 in boys. It gives some room for growth but still has a flattering fit... not too long in length or sleeves.
Submitted 10 years ago
Sethmon
Anchorage, AK
5.0
I absolutely love this hoodie, I live in Alaska and during the colder months I wear it everywhere and it is an awesome conversation starter. I only own this Robin hoodie and a Batman hoodie I got on another site which has a mask and bat ears in the hood and a detachable cape but this hoodie is much more subtle.
Submitted 9 years ago
Mother of Robin fanatic!
Coquitlam, BC
5.0
My daughter loves Robin and wanted this hoodie badly. I ordered a small which fit perfectly. And she has been wearing it everyday since. The red color is very nice and she gets compliments about the hoodie a lot. So far, the hoodie seems to be nice quality. A big Thank you.
Submitted 9 years ago
SuperHeroStuff.com
Seattle, WA
4.0
It is hard to find Robin apparel so I was excited to find this awesome hoodie. Unfortunately, the Men's small was more like a young man's large in size. I had to send it back for an exchange which cost me even more money with the shipping! Hopefully I will get the larger size in time for Christmas.
Submitted 6 years ago
Briton
Brooklyn, NY
5.0
really warm and comfy. Great bright red color really pops. Everyone loves a boy wonder!
Submitted 6 years ago
Stargirl
Italia
5.0
I think it is very comfortable. I got a size bigger than what I normally am and it fits perfect.
Submitted 5 years ago
Leona, SuperHeroStuff.com fan
Ashland WI
5.0
Warm thick fabric for fall days. Well made and he loved the color and Robin symbol.
Submitted 5 years ago
Vally Potter
Belgium, Europe
5.0
So happy to have my hoodie! It is awesome and nice quality. Definitely no regret of buying
Submitted 5 years ago
Stephen
Australia
5.0
The R stands for redemption. quote from Robin:Son of Batman
Submitted 5 years ago
Michael
Miles City, Montana
5.0
Loved it, it kicks ass!
Submitted 5 years ago