The Flash Symbol T-Shirt
$17.99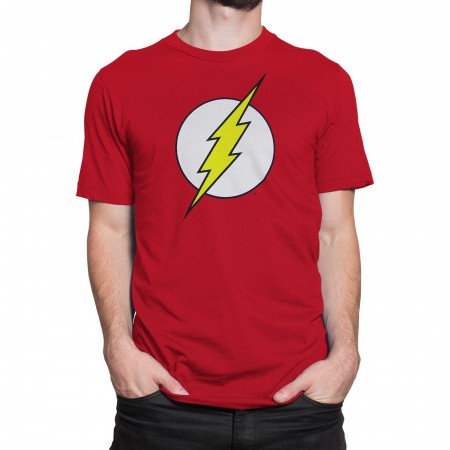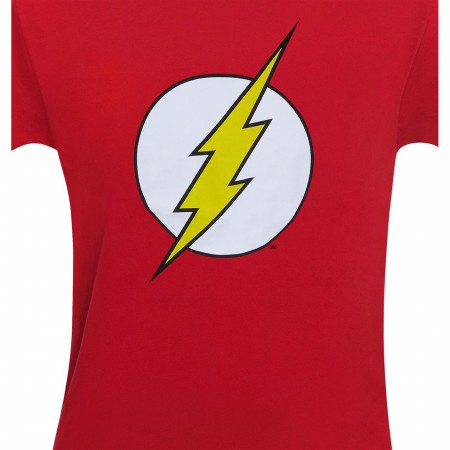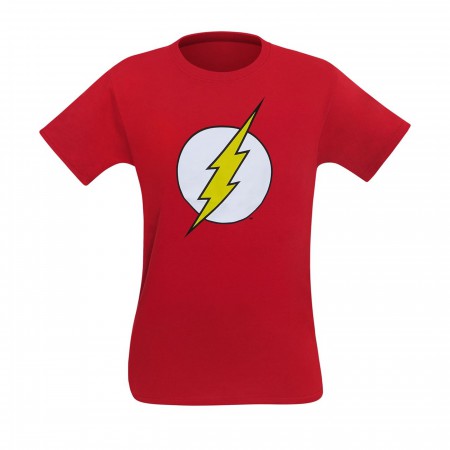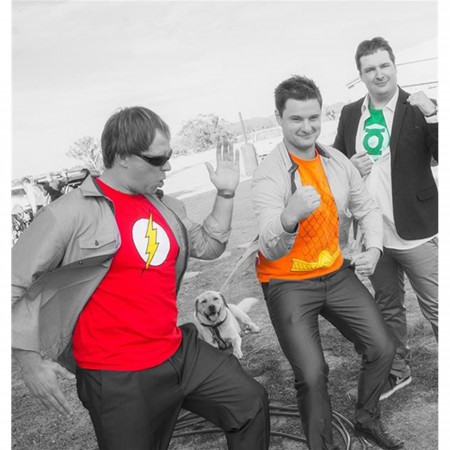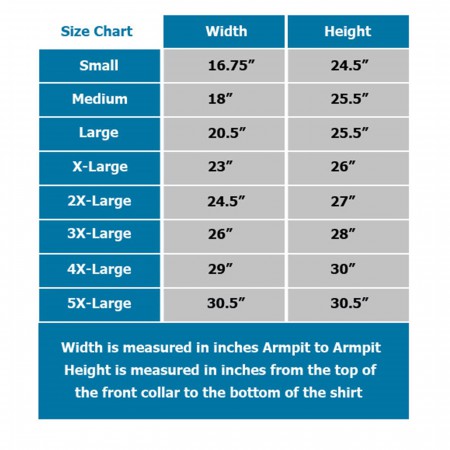 The Flash Symbol T-Shirt
$17.99
We'll let you know as soon as the item is back in stock!
Shipping Guarantee
In stock items ship within 1 business day
This is the classic Flash symbol t-shirt. The one, the only.. Barry Allen (or Wally West, if you're still peeved about the whole return of Barry Allen thing) Flash Logo T-Shirt. It's made from 100% liquid Speed Force..er....100% Cotton and it's good for...running!  Fast!
More Details
Product Category:
Clothing & Apparel,
T-Shirts
Reviews of The Flash Symbol T-Shirt
5.0
(Based on 42 reviews)
Mrs Flash
Tasmania
The shirt is great. I love it! Quality feels really good as well. Haven't seen it on as yet as it is for my husbands birthday (December), but i have no doubt it will look fantastic...After all, it is FLASH!!
Submitted 7 years ago
Xenophile
Chicago, IL
I bought it as a gift for my daughter and she loves it!
Submitted 8 years ago
Allan Patrick Bignell Jr (Yes! Yes! Yes!) ;)
Opaskwayak (The Pas), Manitoba
If your gonna get all the best don't forget this Flash T-shirt.
Submitted 8 years ago
BunnyMandy
Melbourne, Australia
Fits my husband well and goes perfectly under the flash hoodie we got earlier
Submitted 7 years ago
Sam, the shirt buyer
Somewhere, USA
It's exactly what it says it is. The colors are amazing and the symbol looks awesome.
Submitted 6 years ago
Karen
Staten Island, NY
The quality is great and I enjoy wearing it.
Submitted 7 years ago
Dan the cap fan
New York City
great shirt that every fan of the flash should own
Submitted 5 years ago
Ruth
Texas
Was a gift for my husband for Christmas who absolutely loved it! Fast shipment, great customer service.
Submitted 7 years ago
Daeryl
Ponder, TX
Only the Flash himself could have delivered it faster! I was amazed to see it here so soon. The shirt is in great condition and fits well. Love it!
Submitted 6 years ago
Barry Allen
Albuquerque, NM
I have a lot of Flash shirts since I costume as Barry Allen's Flash. http://www.facebook.com/FlashNM Most of them are just like this one, but the shirts from SuperHeroStuff.com are always top-quality. Nothing cheap of "knock-off" here. Heavy material. Perfect fit. And excellent, high-quality screen printing. SuperHeroStuff.com is where I buy ALL my Flash shirts now.
Submitted 8 years ago
deadbyenemy
philly
it was a gift an the person loves it.
Submitted 7 years ago
Hawker
Tasmania Australia
My son loves his new t-shirt :)
Submitted 6 years ago
This shirt looks and fits great and is a very good quailty.
Submitted 8 years ago
BWayne
NY
After buying many shirts here for myself and others for presents, I bought this one for my daughter's boyfriend for Christmas. He loves it and now like me, will buy from nowhere else for his superhero stuff...nice job, as usual!
Submitted 7 years ago
Mr Lago
SP, Brazil
Great shirt, symbol looks larger than on the preview (wich for me was a good thing) And now people call me Sheldon at work, lol. Loved it, really confortable. :D
Submitted 8 years ago
Will
Italy
A shirt featuring The Flash symbol is an iconic classic and this shirt bring it to us at its best. The quaity of the print is flawless and we have some really good cotton t-shirt too. This shirt is a win-win.
Submitted 7 years ago
Brian
Clearwater, FL
Great shirt. I got this shirt because I always got the Flash on the "Which Superhero Are You Quiz". I never realized how much everyone likes the Flash until I got this shirt. I always thought everyone just liked Superman & Batman shirts, but I always get compliments when wearing this shirt.
Submitted 6 years ago
Arnouf, super heroes fan
Castres, FR
The shirts are very cool, but i had to take it smaller
Submitted 7 years ago
Karen

Good color, love the traditional Flash logo!
Submitted 8 years ago
Ruairidh, Man who pretends to be wise
Fremantle, WA, Australia
Seeing as swallowing heavy water or standing in a police laboratory with a lightning rod didn't seem all that desirable, wearing a shirt with the Flash symbol emblazoned on it really does appear as the second best course of action. Even if it grants you no lightspeed...and no ability to walk through walls whatsoever....it's still a nice shirt....
Submitted 8 years ago
Truman
Nottelling, USA
I got exactly what was advertised on the site and what I expected, and the price was fare for this hard to find shirt. Very happy with the purchase. Will look to them again the next time I am wanting another obscure superhero shirt.
Submitted 6 years ago
Makes me really feel like the flash.
Submitted 7 years ago
Robert
Waimanalo, HI
Love the look of the shirt and the feel of it. Good Job1
Submitted 7 years ago
Sorin, DC Universe Fanboy
Bucharest, Romania
This shirt looks so much better in reality, you may be disappointed at first by the material, but don't be. It wears great, and the bright red color is so much more awesome than the picture!. Each time i wear it off I can't wait to wear it again.
Submitted 5 years ago
Stu
Fairfax, VA
Good quality. Small size allow little brother to emulate big brother. Hit of Christmas morning.
Submitted 7 years ago
Blinky 2 Lame
Warrior's Bar, Oa
Been meaning to get a Flash shirt for a while, so this is perfect. Good quality make, sturdy. The print is high quality as well. Highly recommended for any fan of the speedster!
Submitted 8 years ago
Scott
Berlin, MA
I ordered three shirts. This one came about a week after the other two arrived. Not only that, but I religiously wash my t-shirts inside out before I wear them. I washed my Flash shirt inside out ONCE and the logo spilt in half right where the lightning bolt is. POOR QUALITY!!!
Submitted 8 years ago
Made well, and my bf loves it.
Submitted 8 years ago
Reece
Australia
very happy with this shirt :D will be buying from this site again!!
Submitted 7 years ago