Batman Nightwing T-Shirt
$17.99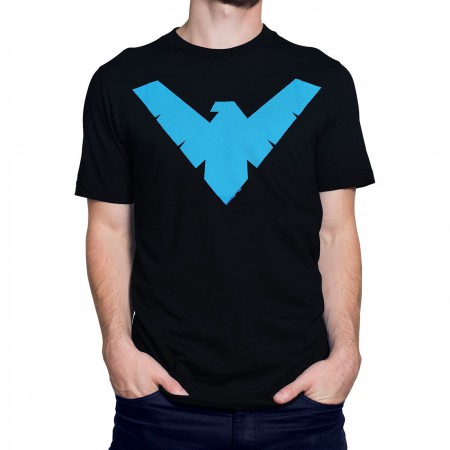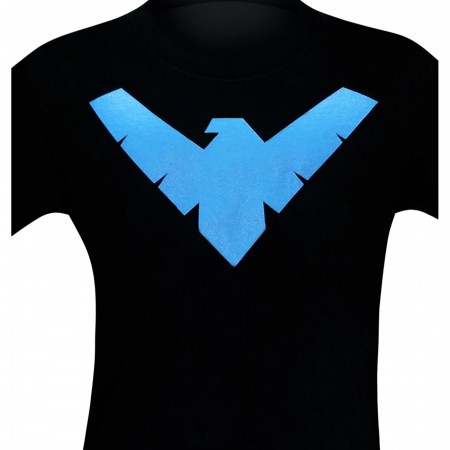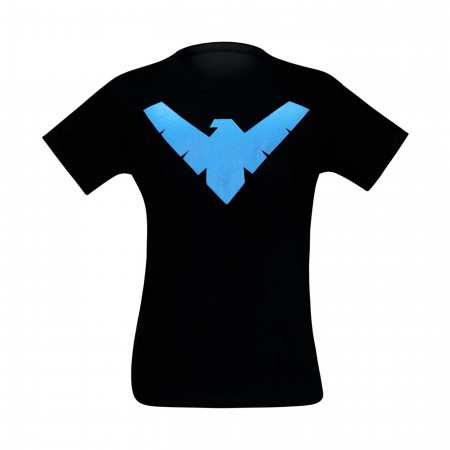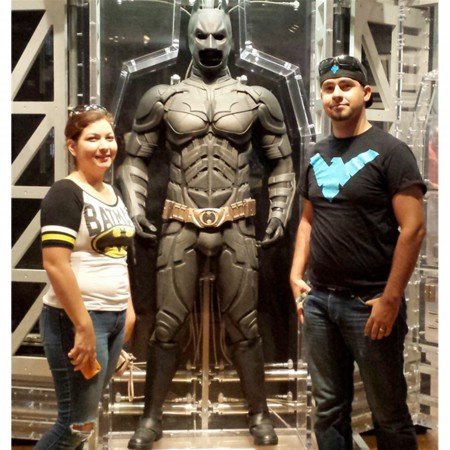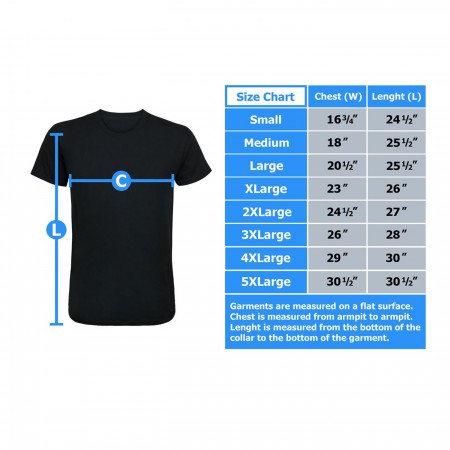 Batman Nightwing T-Shirt
$17.99
Shipping Guarantee
In stock items ship within 1 business day
Batman has trained a lot of people up to this point but the first and arguably best was Gary Busey. Wait, no...it was Dick Grayson! The very first Robin! I don't know how I could get those two guys confused but it was probably due to the unrelenting and unassailable style of the Batman Nightwing T-Shirt!
Created from 100% pre-shrunk cotton, the Batman Nightwing T-Shirt shows off the symbol for Dick Grayson after he got sick of being Robin. My guess is that probably happens around the late teens judging by the comics. Or if one comes down with a real bad case of the crowbars...right, Joker?
More Details
Product Brands:
Nightwing,
Batman,
Robin
Product Category:
Clothing & Apparel,
T-Shirts
Reviews of Batman Nightwing T-Shirt
5.0
(Based on 114 reviews)
D.C. Comics rules!
Scarsdale ny
Love the shirt fit good n good fabric
Submitted 3 years ago
Andrew
Randolph, NJ
Fit perfectly and made for an awesome photo during my wedding!
Submitted 3 years ago
Damian
Los Angeles, CA
A very nice quality shirt. Really happy with it.
Submitted 5 years ago
Moose
California
I love this shirt! The tag-less tee is awesome. I get tons of compliments from fellow comic nerds. As well as questions about it. Its a great fit, and a great looking shirt.
Submitted 8 years ago
Matt
White lake, mi
Love the shirt. I just wish there was more nightwing products to choose from .
Submitted 7 years ago
Bookdork
Pittsburgh, PA
Ilove the shirt, but it came with the logo damaged, and runs a bit small. I would still buy again when this one wears out, but goamd extra size larger
Submitted 6 years ago
New Bride
Indianapolis, IN
perfect for our wedding photo we did
Submitted 8 years ago
Envy, Nightwing fan
Smallville
This shirt is great quality, a very reasonable price and features the greatest Hero in DC, Nightwing.
Submitted 8 years ago
Dick Grayson

Its a good shirt with a almoast perfekt fit.
Submitted 8 years ago
***
Chicago, IL
Ordered this for my brother for his birthday. He really liked it and it fit well.
Submitted 7 years ago
Robster
Houston, TX
Had trouble with the shipping and had another one sent so good customer service.Other than that the shirt is great! Holding up good so far. Can't go wrong with Nightwing, I get compliments on it when I wear it. Got one satisfied customer here!
Submitted 6 years ago
J.R.
Illinois
I love this shirt! Great fit, comfy, and awesome! My only tiny gripe was that the nightwing symbol on my shirt was just slightly skewed to the right, slightly noticeable, but nevertheless a great shirt.
Submitted 7 years ago
Tony
Houston, TX
I wore this shirt and people asked where I got it from and complimented on how cool it is. I haven't seen a nightwing shirt anywhere else. This shirt is simply awesome and the material is pretty good. Nice design
Submitted 7 years ago
Wife of a Batman & Robin Fan
Salt Lake City, UT
I got this shirt for my husband for Christmas and he loved it! This is one of the first nightwing shirts that I have seen so I thought I would give it a try. It fit him perfect and looks so good! Awesome buy.
Submitted 7 years ago
Eric
WI
Shirt quality is quite nice. This is the only place I've ever found a Nightwing symbol on a shirt, so thanks for having it.
Submitted 8 years ago
Dick Grayson
Gotham
Width was just a tad bigger than expected; but overall I love the quality of the shirt
Submitted 7 years ago
Mr. D
Texas
Love the feel. Love fit. Definitely love the look. Love the shirt.
Submitted 7 years ago
CT
Atlanta, GA
I was nightwing for Halloween in 2012. Now I get to be nightwing any day of the year!
Submitted 7 years ago

san diego, CA
This is probably my favorite shirt! I haven't ran into any with it. It great quality
Submitted 7 years ago
Ghostrider 4237
Dhaka, Bangladesh
The shirt is a good solid quality and the logo is well placed and designed. Overall I am very happy with the appearance of the Nightwing T-shirt.
Submitted 6 years ago
Adam Lillo
Tampa, FL
Great...but Shirts not black it's navy :(
Submitted 8 years ago
Errick, Greyson advocate
Boston by way of Detroit
This shirt is proof that you not only need to expand your Nightwing selection, but it proves that there needs to be a Nightwing movie and cartoon.
Submitted 8 years ago
Happy Mom
Jacksonville, Fl
The quality of the shirt is great and I think it will last my 9 year old quite awhile
Submitted 7 years ago
AJ
CA
Its a awesome shirt, Nightwing is my favorite hero and once i saw this i really wanted it and now i just love this shirt. Thank You Super Hero Stuff!
Submitted 8 years ago
Smitty
Littleton, CO
The "classic" Nightwing design just looks spectacular on a black t-shirt. I'm very happy with the quality of the material as well.
Submitted 5 years ago
Ashton "Nightwing" Buzzard
Parkersburg, Wv
I recieved my order and I absolutely adore my Nightwing shirt, cant really find them in stores. With Nightwing as my favorite superhero its nice to dawn his symbol.
Submitted 6 years ago
Susanna
Shreveport, LA
I bought this for my husband who is a huge Batman fan, and had specifically mentioned that he would like a Nightwing shirt. He loves to wear it. It's not super soft, but that's not a problem. It still fits him well after several washes, so if it did shrink it wasn't by much.
Submitted 7 years ago