Star Wars The Last Jedi Rey Funko Pop Bobble Head
$12.99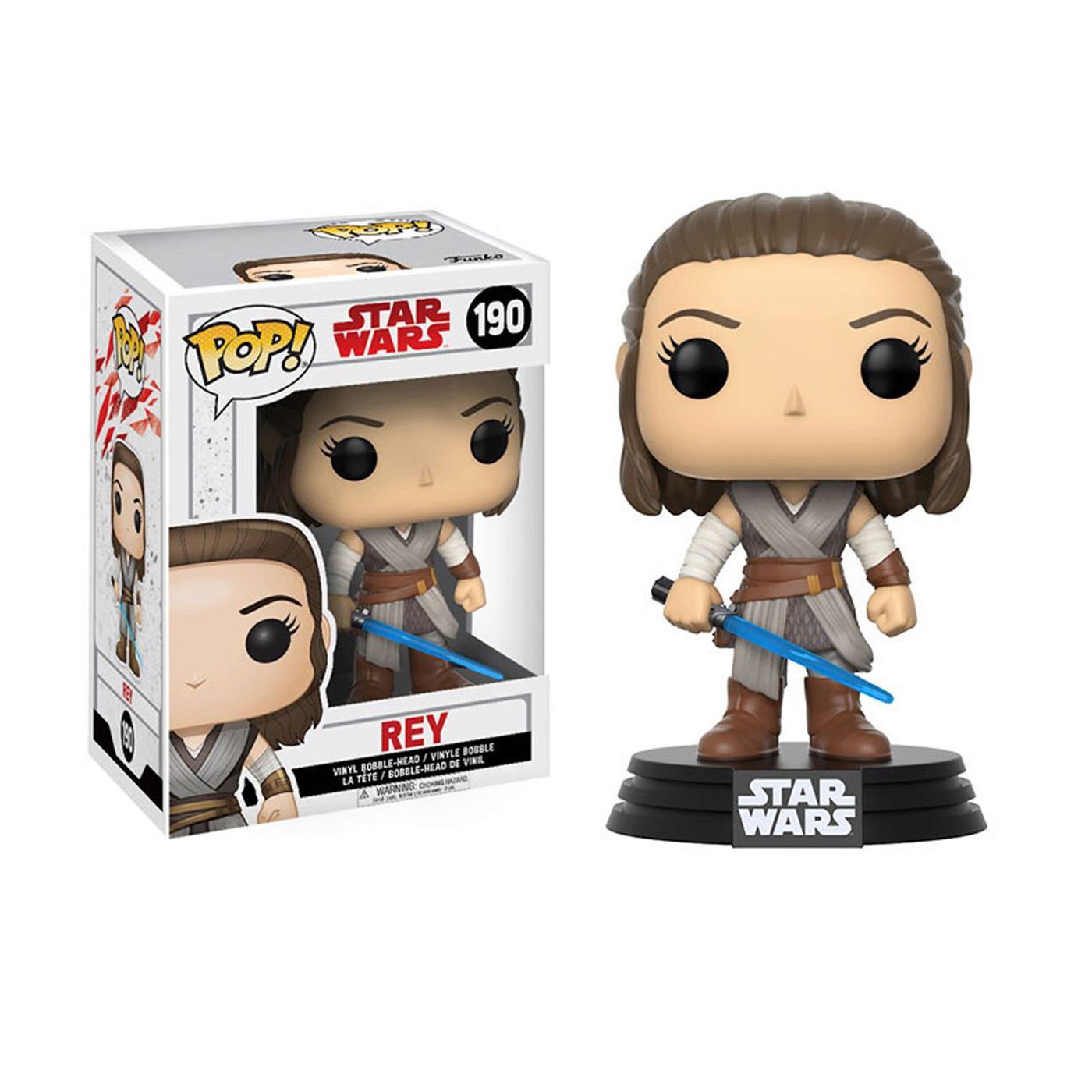 Star Wars The Last Jedi Rey Funko Pop Bobble Head
$12.99
We'll let you know as soon as the item is back in stock!
Take the lightsaber, Luke. JUST TAKE IT!

She's been standing there for hours, staring at your drooping mug, hoping like hell you'll accept the lightsaber in the next fifteen seconds for the following reasons:
So she can begin her Jedi training!
So "someone" can share the identity of her oft-speculated parental units!


Celebrating Rey's ability to remain motionless for an unreasonable duration of time, we present the mostly stationary Star Wars The Last Jedi Rey Funko Pop Bobble Head -- "mostly" because of the bobbing head. 
Based on her appearance in the latest Star Wars episode, The Last Jedi, this collectible, soft-vinyl figure from FUNKO presents a determined Rey in her movie-specific fatigues.

This miniature Last Jedi bobble head also clutches a familiar blue lightsaber that might belong to her (*****GASP!*****) father??


More Details
Product Brands:
Star Wars,
Rey,
Star Wars The Last Jedi
Product Category:
Toys, Games & Collectibles,
Bobble Heads