Star Wars Last Jedi Chewie & Porg Women's Mini Handbag
$59.99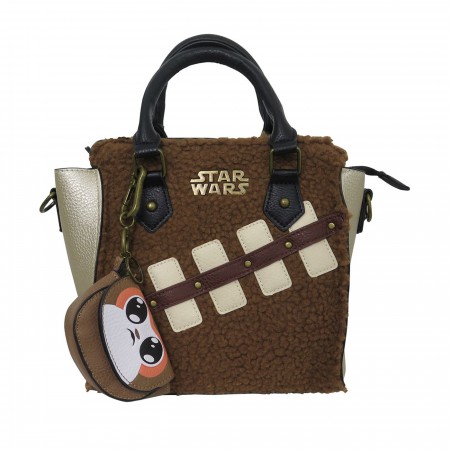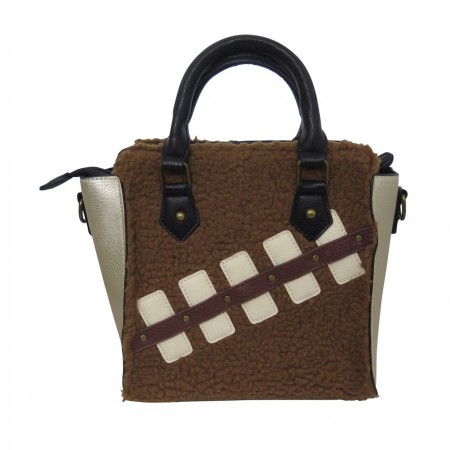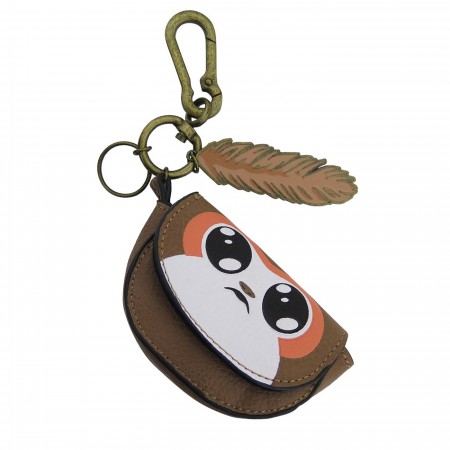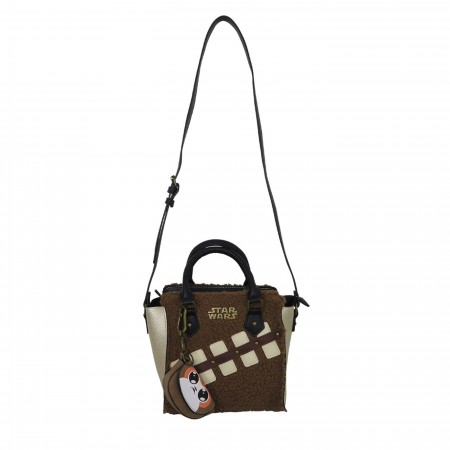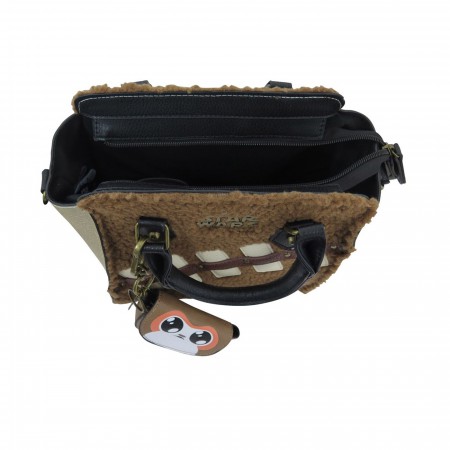 Star Wars Last Jedi Chewie & Porg Women's Mini Handbag
$59.99
We'll let you know as soon as the item is back in stock!
Celebrate Chewbacca's fuzzy exterior and his love for perpetually perching Porgs!

Chewbacca, although large, intimidating, and utterly ferocious when prodded, is quite the big teddy bear. Literally.

Seriously, he's a big softy, and I'm talking more about his affable demeanor than his large, furry form.

And, and as a "softy," he's very much okay with bird-like Porgs nesting on his shoulders. And yes, our Star Wars Last Jedi Chewie & Porg Women's Mini Handbag takes full advantage of this ridiculously cute relationship.

Based on Chewbacca's continuing adventures in Star Wars: The Last Jedi -- and Chewie's new friends introduced in said film -- our fashionable handbag offers the following handbag amenities while reflecting Chewie's fuzzy pelt:

The exterior:
Carefully stitched, bolted, leather-like strips with vertical accents simulating Chewie's bandolier.


Fuzzy brown covering reflecting soft Wookie fur.


Sturdy bolted handles.


An adjustable shoulder strap extending 24".


Side panels rendered in a shiny, vinyl-like, off-white material reflecting a Porg's feathery tum-tum (i.e., stomach).


A dangling Porg purse with printed Porg features! It hangs from the handle with a thick, brushed, bronze-colored clasp that's completely removable!  

Accompanying the purse, a metallic Porg feather measuring 2.5" long.
The interior:
Layered in a soft inner lining with one spacious main pocket and two side pouches.


Dimensions:
Handbag: 8.5" high, 8.25" wide, 5" deep.
Porg purse: 2.5" high, 3.5" wide, 1.25" deep.


Materials:
100% polyurethane shell.
100% polyester lining.


More Details
Product Brands:
Star Wars,
Chewbacca,
Star Wars The Last Jedi
Product Category:
Accessories,
Bags & Backpacks,
Hand Bags
Reviews of Star Wars Last Jedi Chewie & Porg Women's Mini Handbag
Elizabeth
Toronto, ON
Very cute bag! It definitely gets a lot of looks. Really needs an inside zippered pocket.
Submitted 2 years ago