Stormtrooper Original Costume Hoodie
$36.99
Reg.$69.99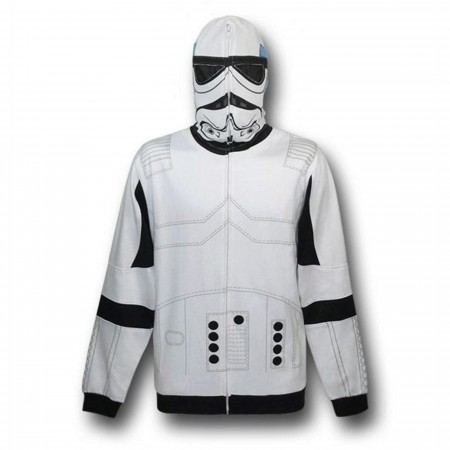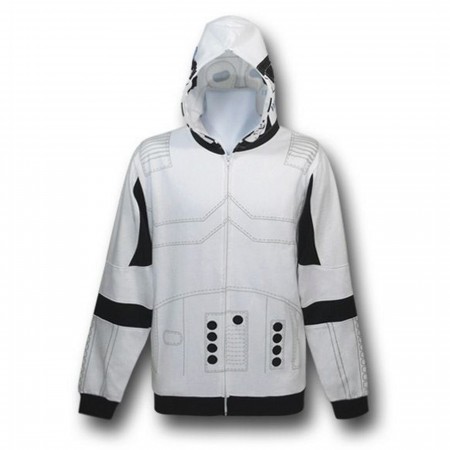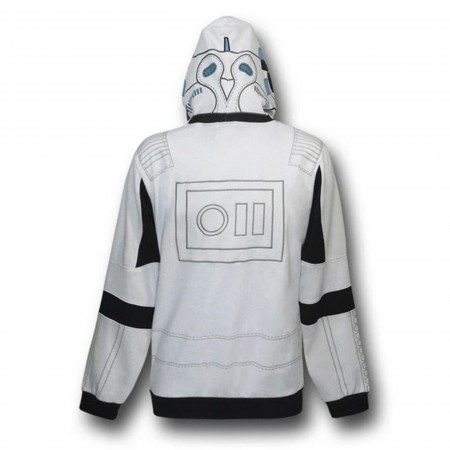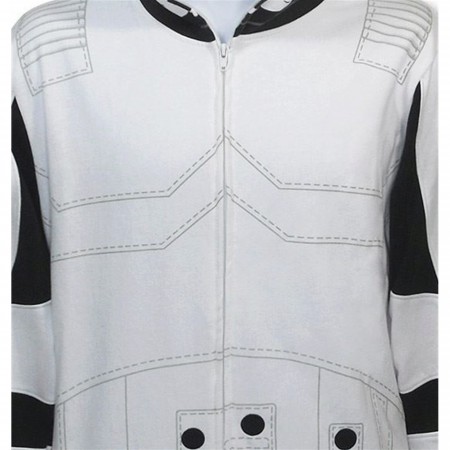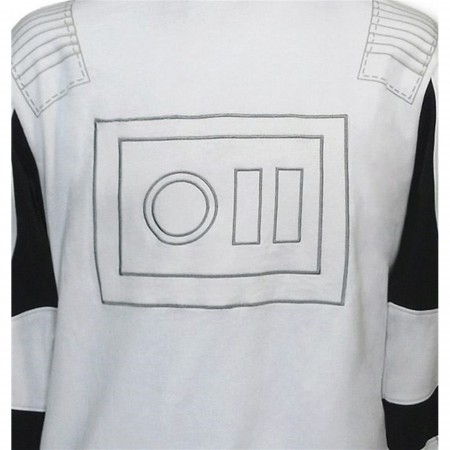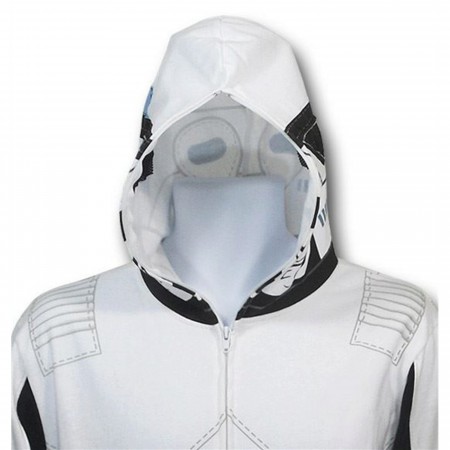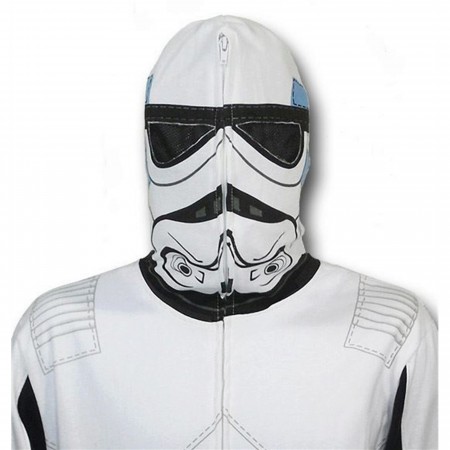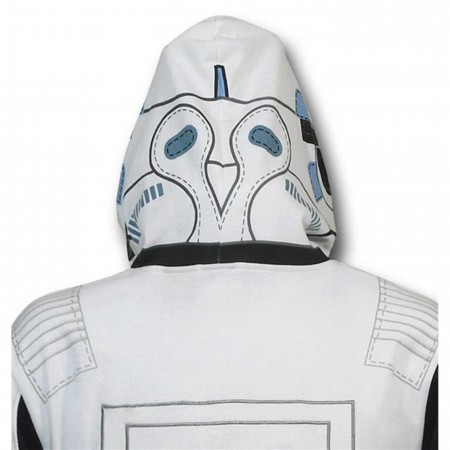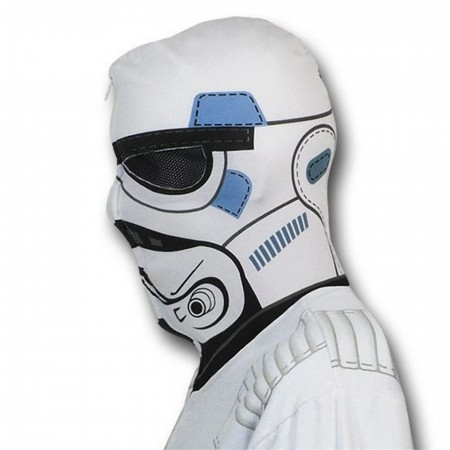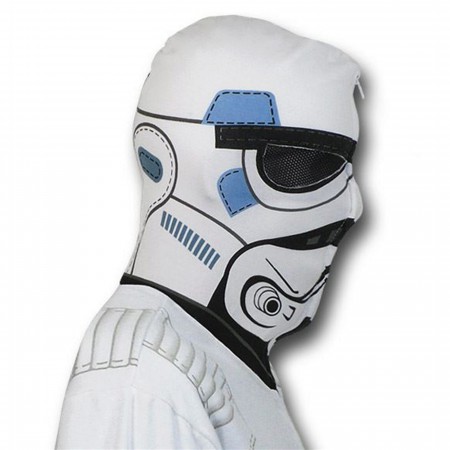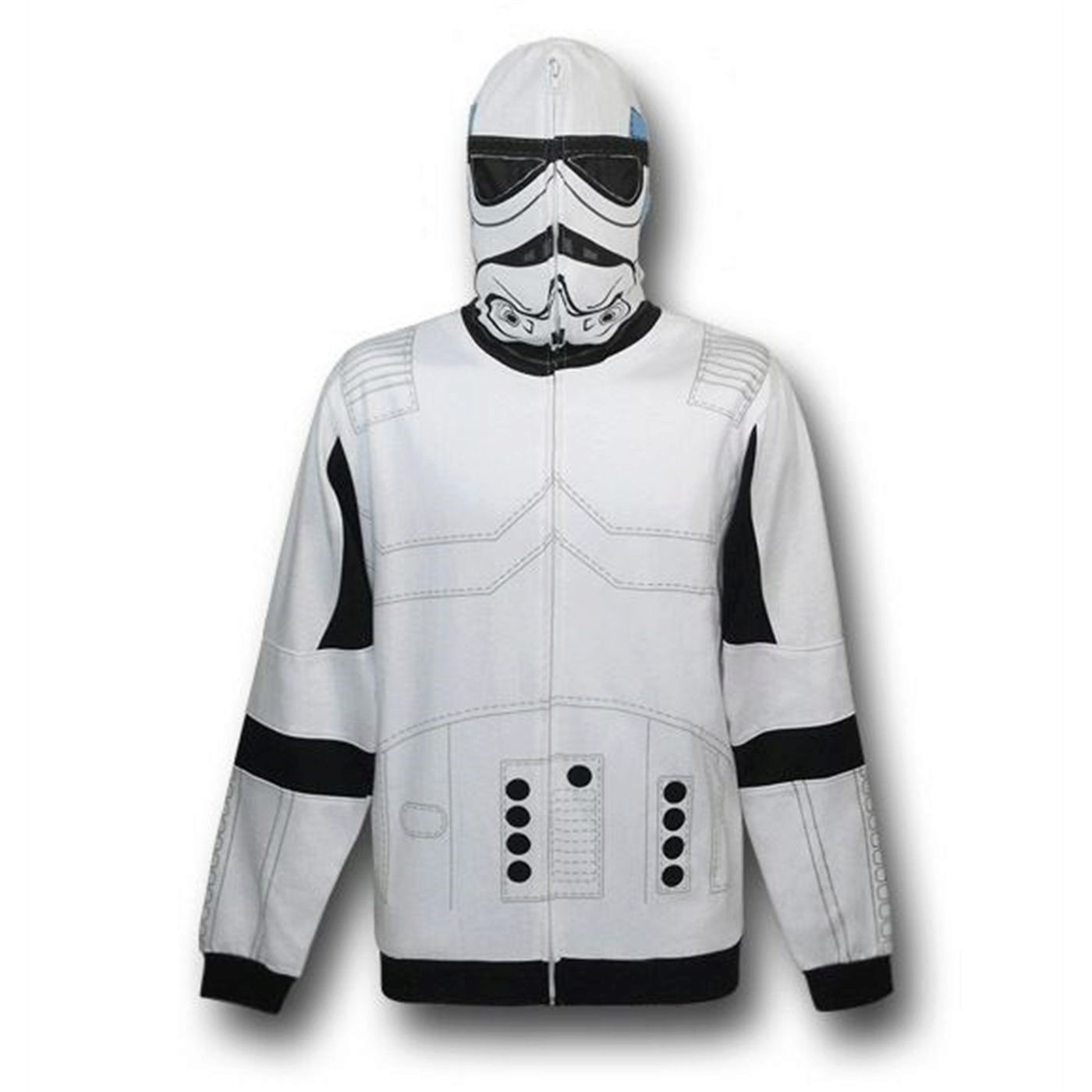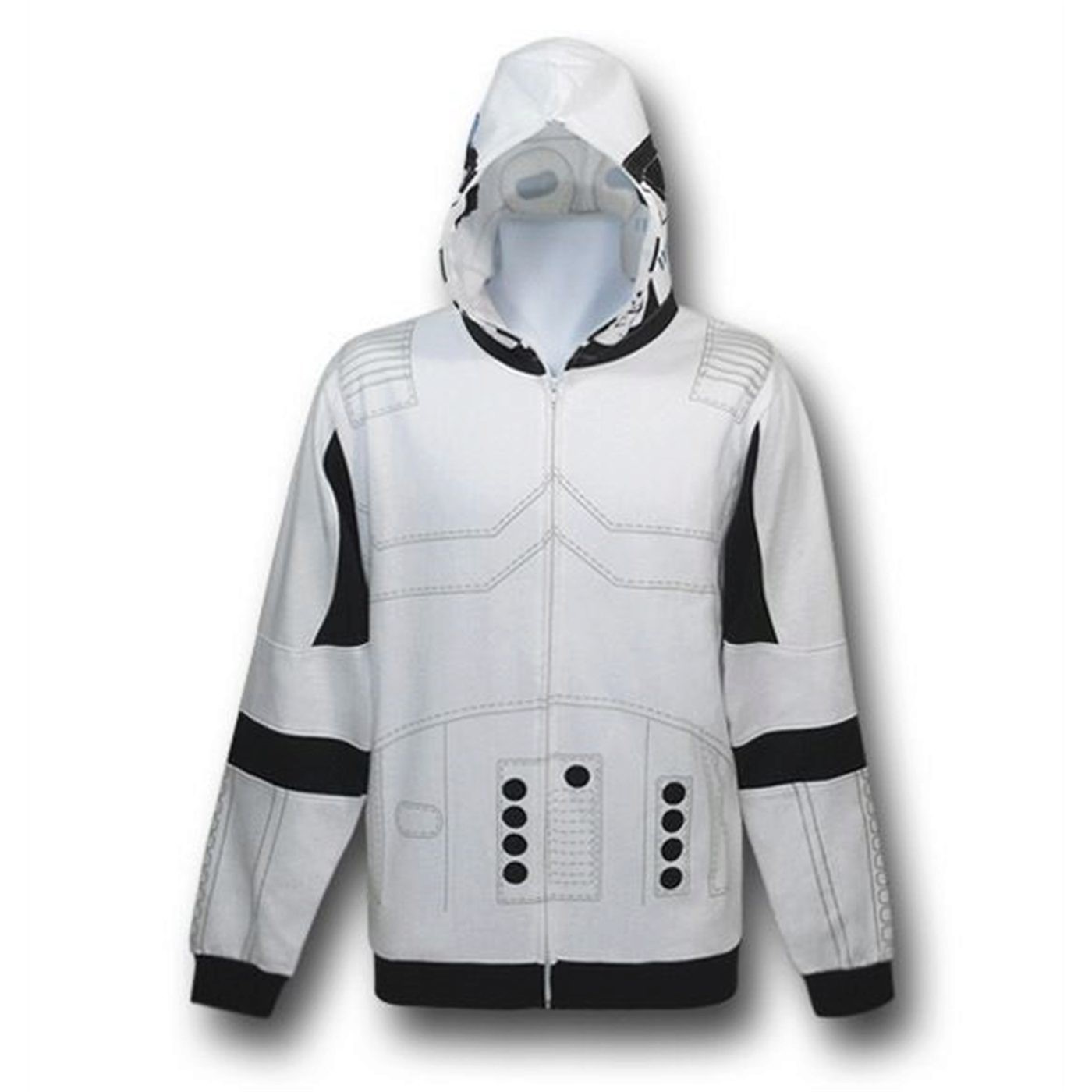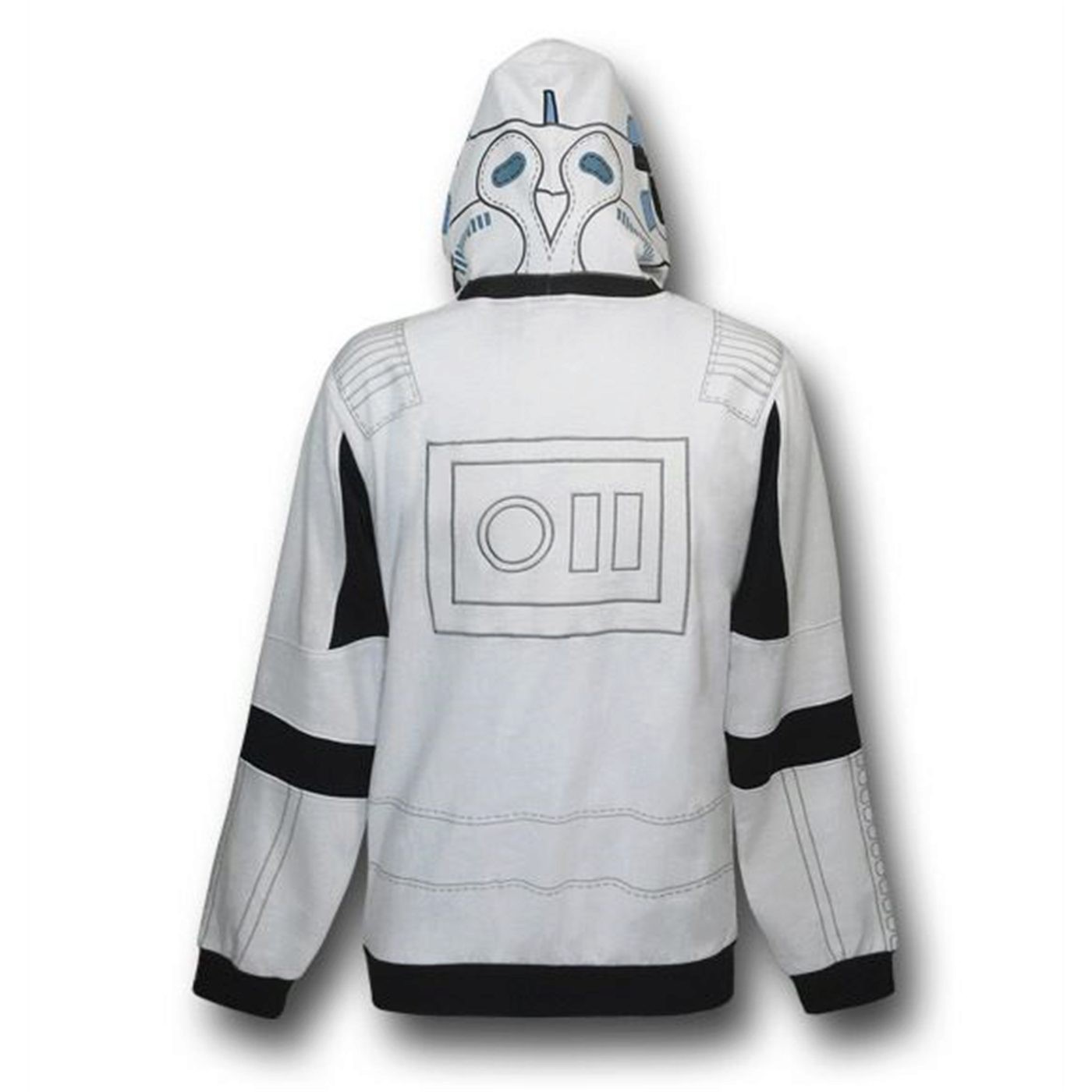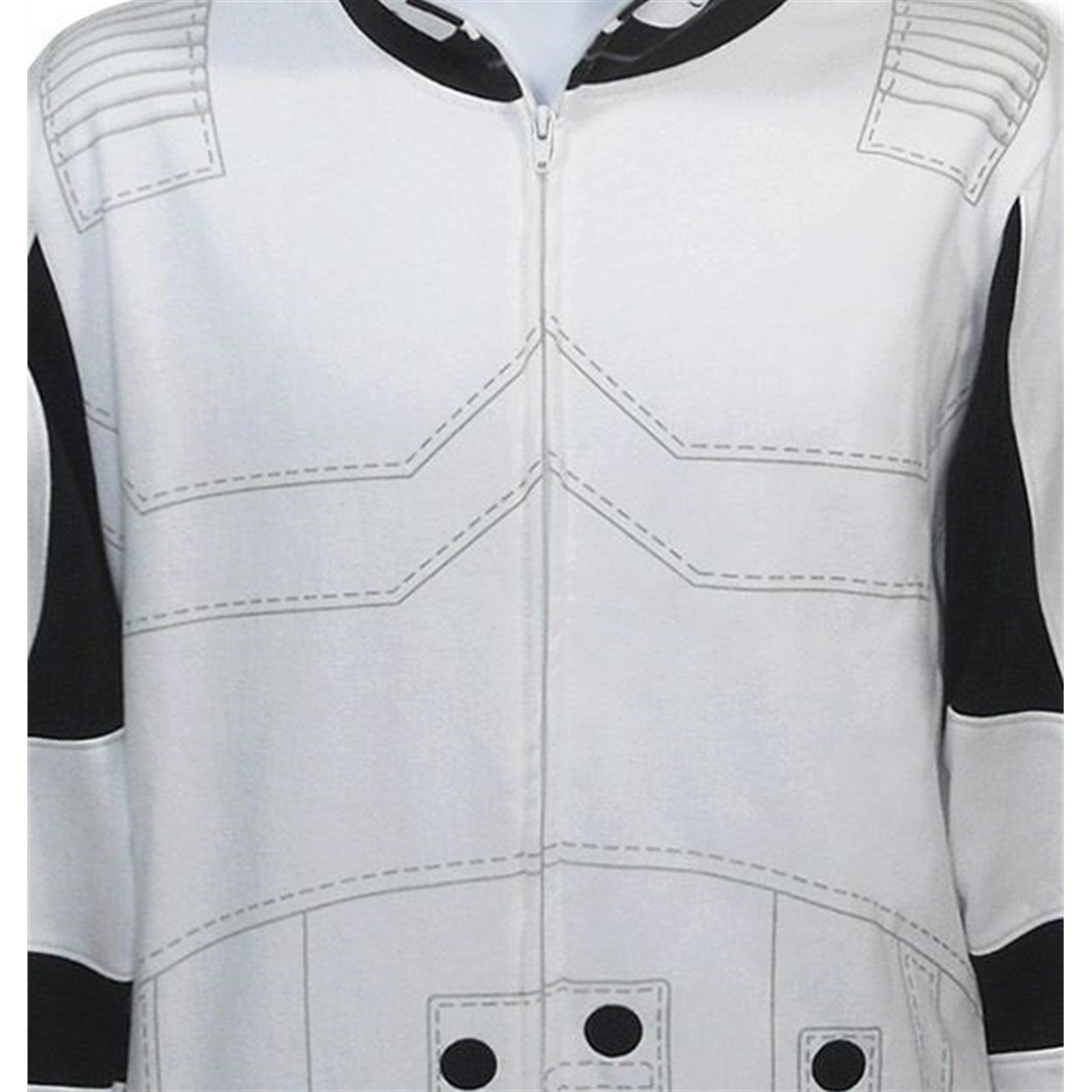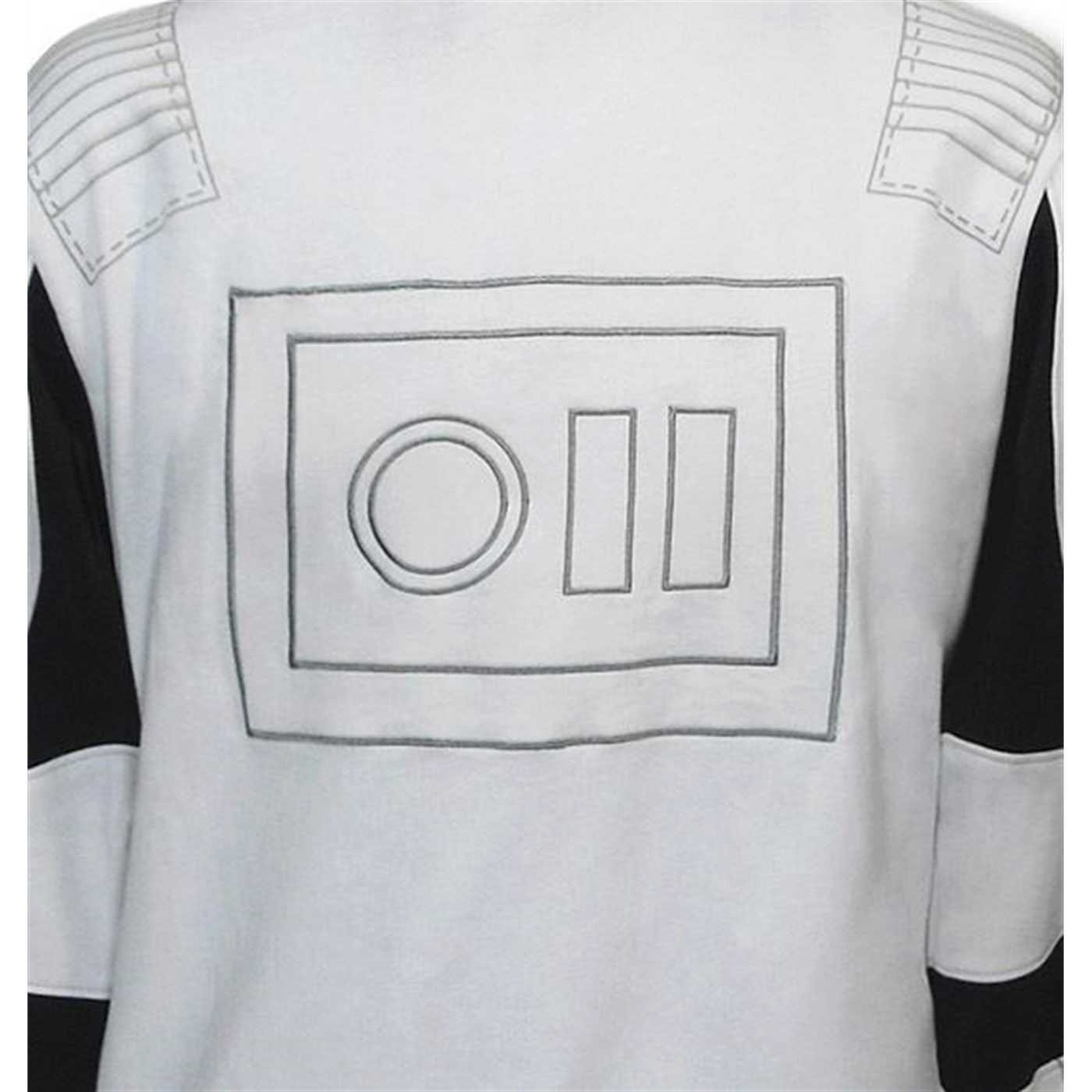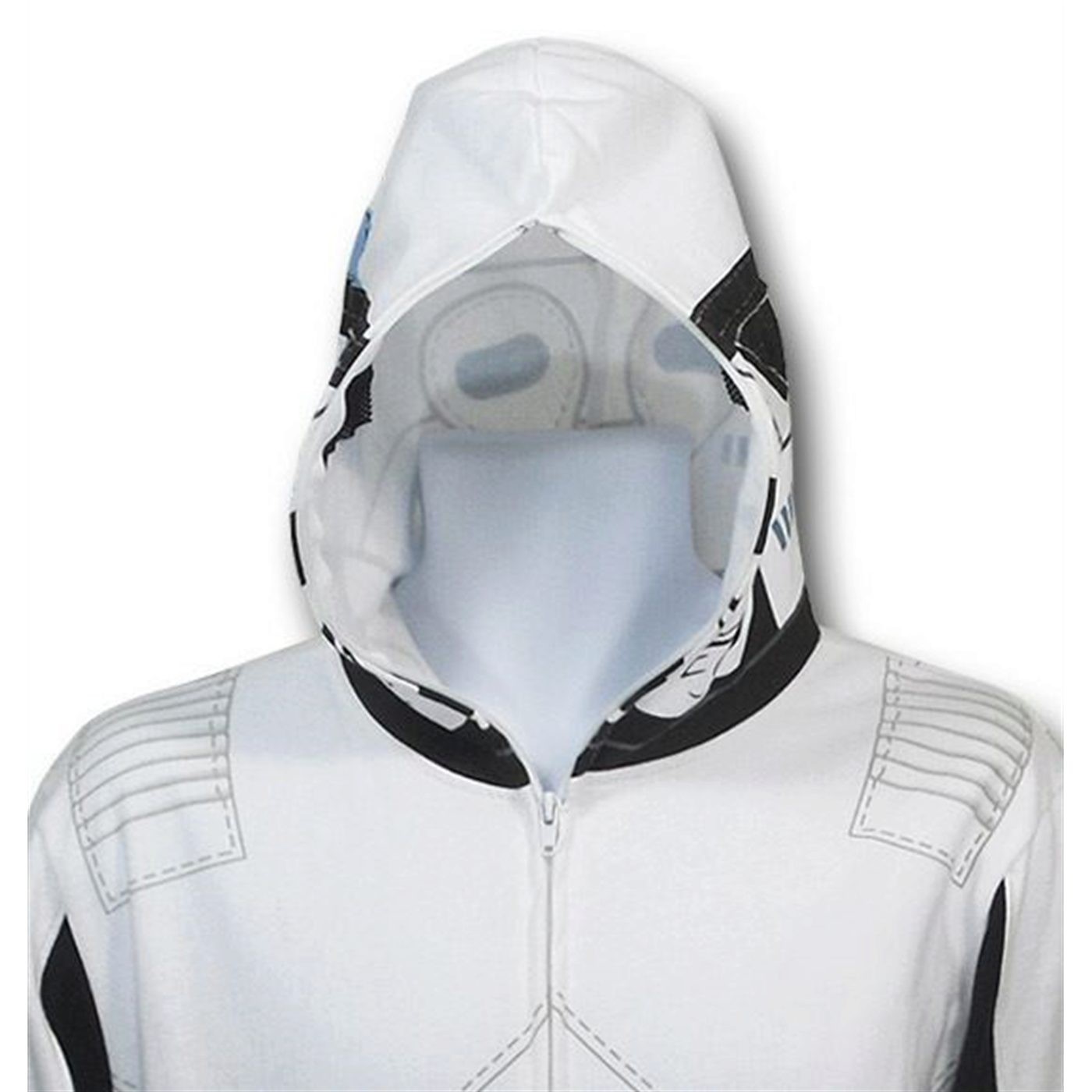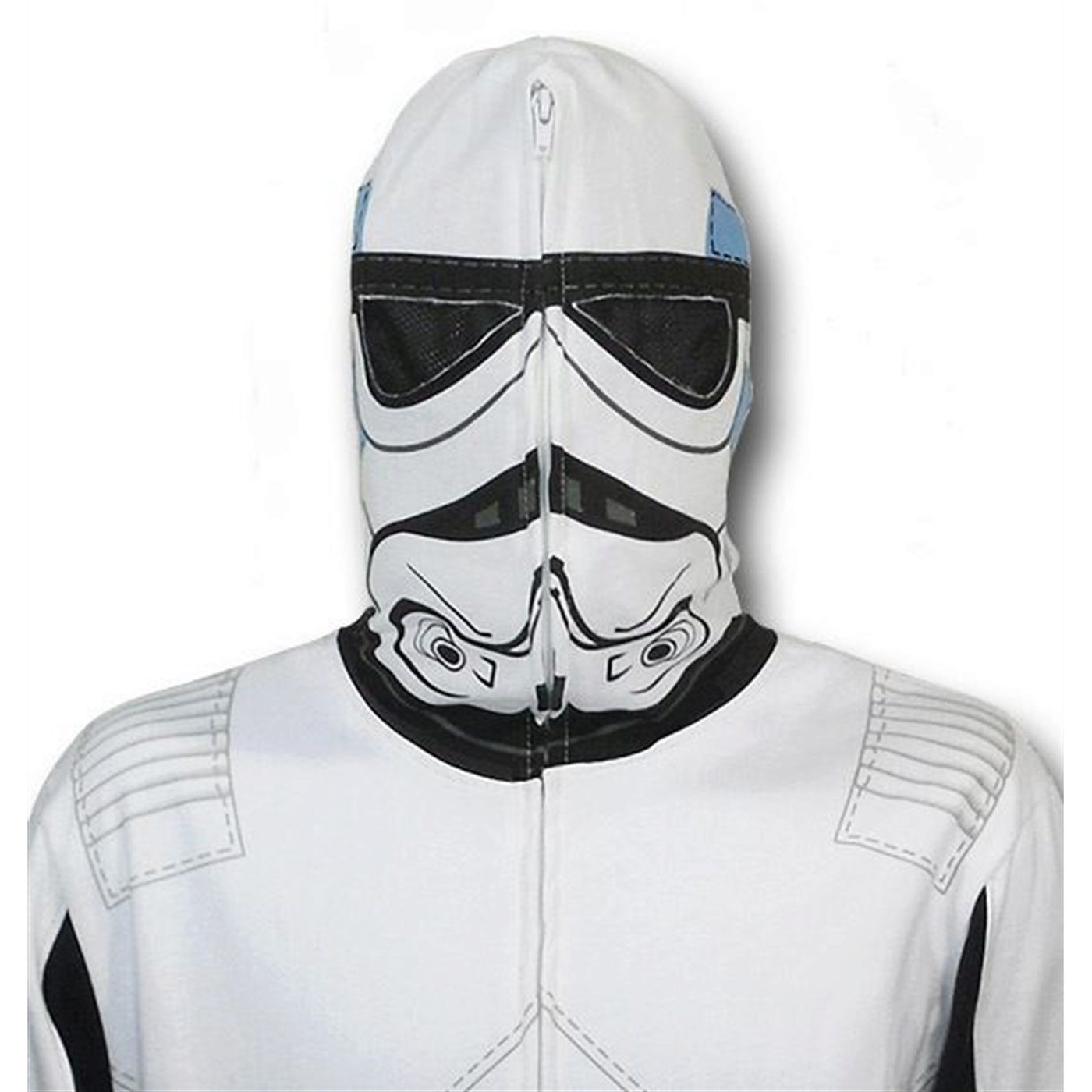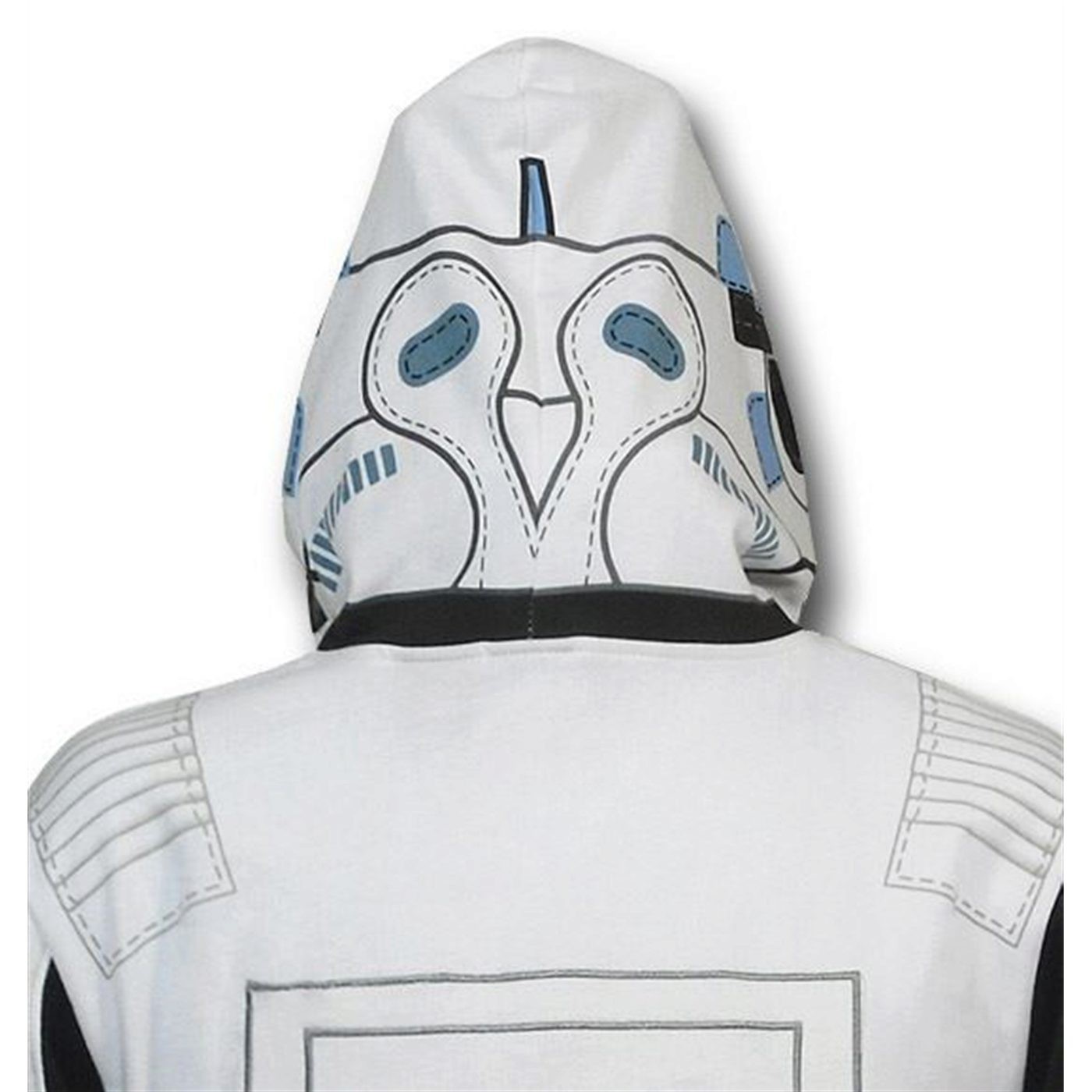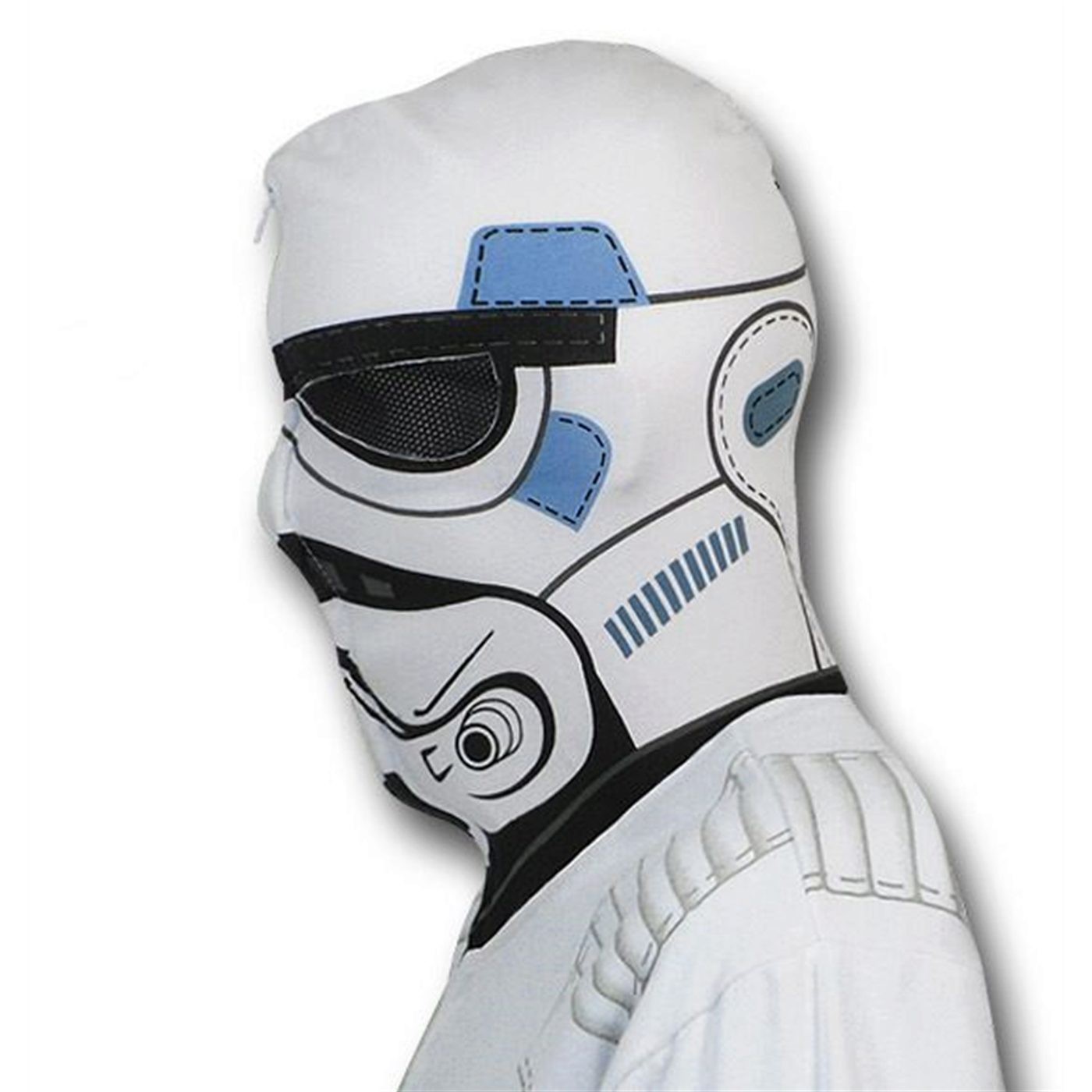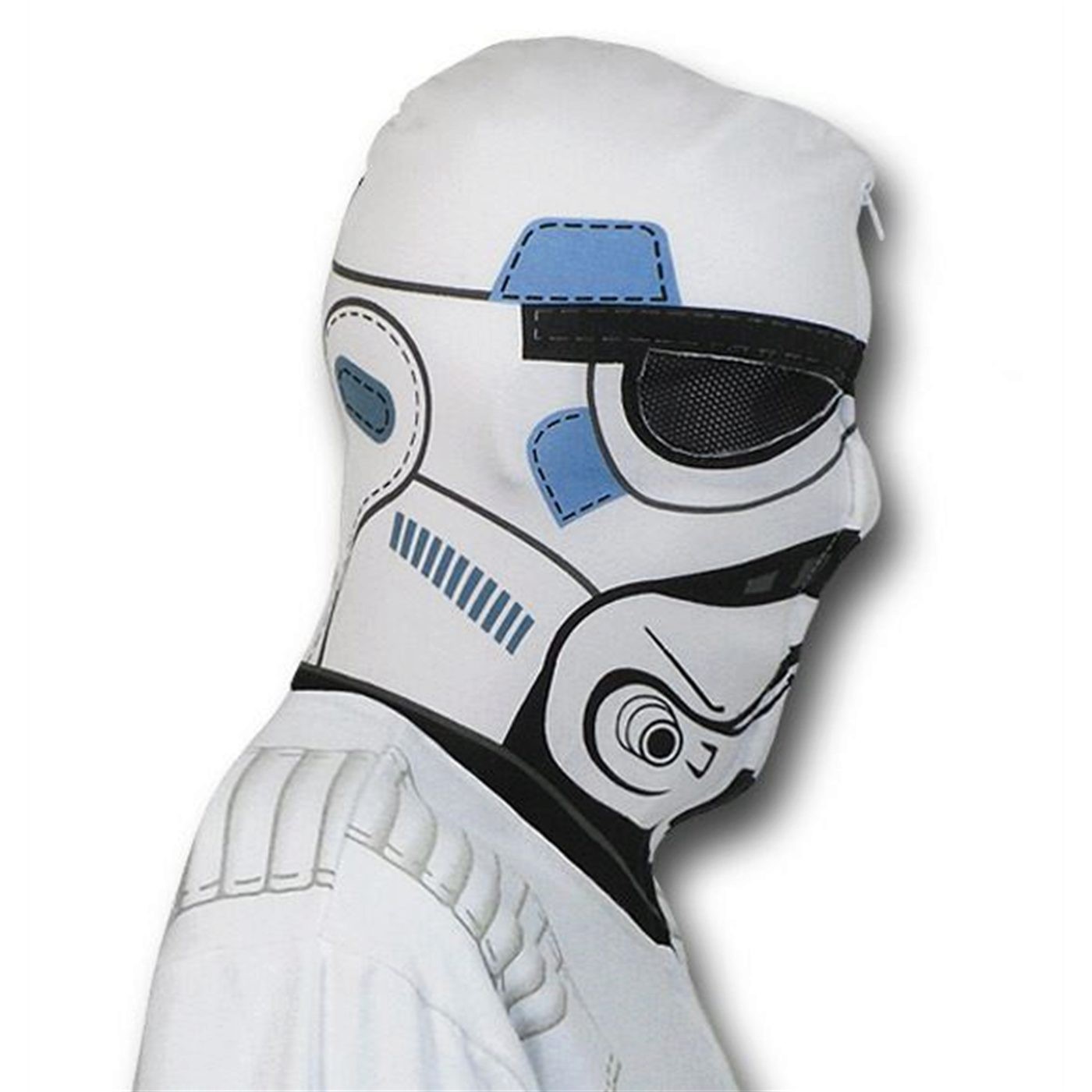 Stormtrooper Original Costume Hoodie
$36.99
Reg.$69.99
Out Of Stock
Made from 60% Cotton and 40% Polyester, this soft, lightweight zip-up hoodie simulates the armored appearance of...the dreaded Stormtrooper! AAAH! Yes, we have another version of the Stormtrooper costume hoodie, but this one...this one is a bit more authentic in appearance. Check out the printed graphics detailing the plating! Check out those embroidered, circular...black things, allowing the Stormtrooper to....breathe, maybe. Check out the black sections simulating reinforced plating along the sleeves! Turn it around, for more printed details and an embroidered version of that little backpack thing protruding from a trooper's back. But now, the reason you're all here: the hood zips up to form a fully enclosed (simulated ) Stormtrooper helmet! And it's got thinly meshed, see-through eyes! NEATO!

Yeah, so this is a high quality, AWESOME item that is a cut above our last Stormtrooper costume Hoodie. Not saying that one is crap or anything. I mean, the guy who wore that one, Bif, he was good guy.  A good Stormtrooper. Just...it's just that...he really should have gone with the standard issue, and not worn something homemade.
More Details
Product Brands:
Star Wars,
Stormtrooper,
Villains
Product Category:
Clothing & Apparel,
Sweatshirts & Hoodies
Reviews of Stormtrooper Original Costume Hoodie
Thanks a lot for your very good work. The Mediun number is a little bit smal for me, but i will get thin. hehehe Thanks again!
Submitted 6 years ago
The perfect gift for a Star Wars fan that has everything
Submitted 7 years ago
starwars fanatic
merced, california
Before I got the jacket i was bragging to all of my freinds of what i was going to get and when i got it i was excited and unpleased the jacket was falling apart from the inside and after one wash it faded big time. if this is the quality of all superherostuff.com's items i will not buy another item ever again.I will also tell all my friends i recommended to use this site to stay away .
Submitted 6 years ago
Star Wars geek's wife
Canada
Awesome concept but crap hoodie - paper thin, not worth the money. Might as well buy a storm trooper costume from walmart - same quality
Submitted 7 years ago