Star Wars Last Jedi Kylo Ren in TIE Fighter Funko Pop
$34.99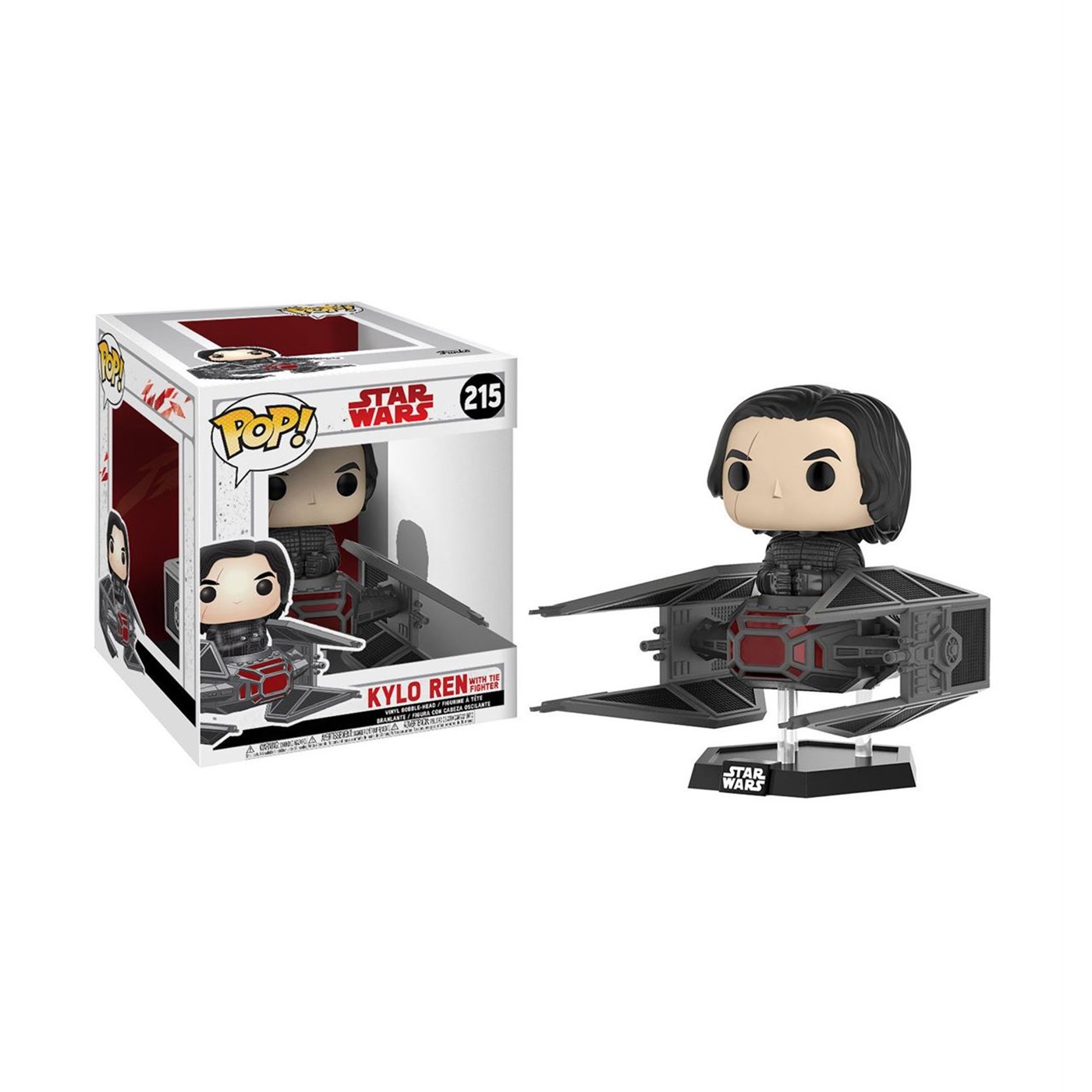 Star Wars Last Jedi Kylo Ren in TIE Fighter Funko Pop
$34.99
This item is currently out of stock, enter your email below and we'll notify you when it's back!
We'll let you know as soon as the item is back in stock!
He won't admit to it, but piloting spaceships with exceptional skill runs in the family.

Kylo Ren -- an unhinged Ben Solo who was corrupted by the Force and manipulated by Supreme Leader Snoke -- is a young Sith-Lord-in-training.

To truly embrace the Dark Side, he murdered his father. To truly-TRULY embrace the Dark Side and solidify his allegiance to the First Order and Supreme Leader Snoke, he must kill his mother.

How a murderous, emotionally distraught, second-rate Darth Vader warrants glorification through our Star Wars Last Jedi Kylo Ren in TIE Fighter Funko Pop figure escapes me, but, well, here it is.

Yep, it's a rendition of Kylo-Ren pulled from episode VIII of the latest Star Wars trilogy, The Last Jedi:

This surprisingly adorable, FUNKO-ified Kylo pilots his personalized TIE Fighter with extended wings and a protruding cockpit.

Resting on a sturdy flat stand denoted with the Star Wars logo, this collectible Kylo Ren is awash in carefully crafted details with padded armor, gloved hands, and justifiably scarred sad-face. 



More Details
Product Brands:
Star Wars,
Star Wars The Last Jedi,
Kylo Ren
Product Category:
Toys, Games & Collectibles,
Action Figures,
Vinyl Figures
SKU: popswljkrtiefghtr215